Arsenal reporter Charles Watts has made an emphatic claim about the Gunners' financial firepower in respect to their hopes of signing West Ham ace Declan Rice in the summer transfer window.
It has been claimed by the likes of Football.London that Arsenal are one of the front-runners to sign the 24-year-old West Ham United ace before the start of next season.
READ ALSO: You won't believe how badly things are going for Alex Kral after West Ham exit in 2022
Rice has apparently already been 'sounding out' people close to the Gunners about what life at the Emirates is really like.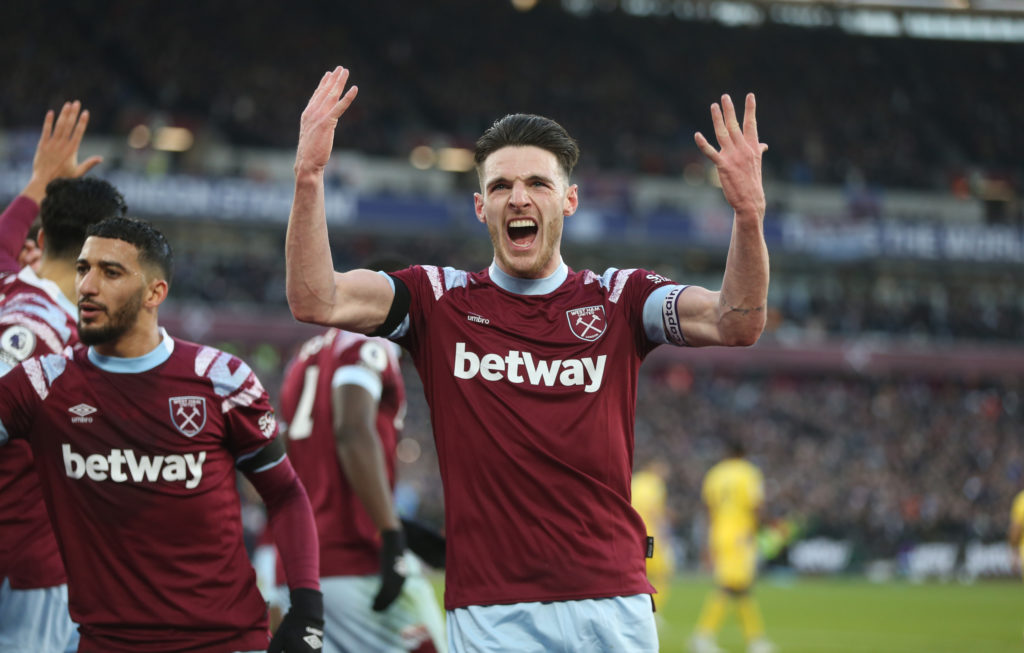 The majority of West Ham fans have come to terms with the fact that the 39-capped England international will be leaving the London Stadium in the summer.
The only question that remains is where will he end up?
Arsenal can easily afford West Ham ace Declan Rice
David Moyes recently suggested that any club that wants to sign Dec will have to smash the British transfer record (The Evening Standard).
And then Jim White shared on talkSPORT that that it will take £120 million plus to prise the England international away from the London Stadium.
It appears as though that could be well in Arsenal's range…
Gunners reporter Charles Watts told his official YouTube channel that Arsenal have more than enough financial firepower to sign Declan Rice form West Ham in the summer: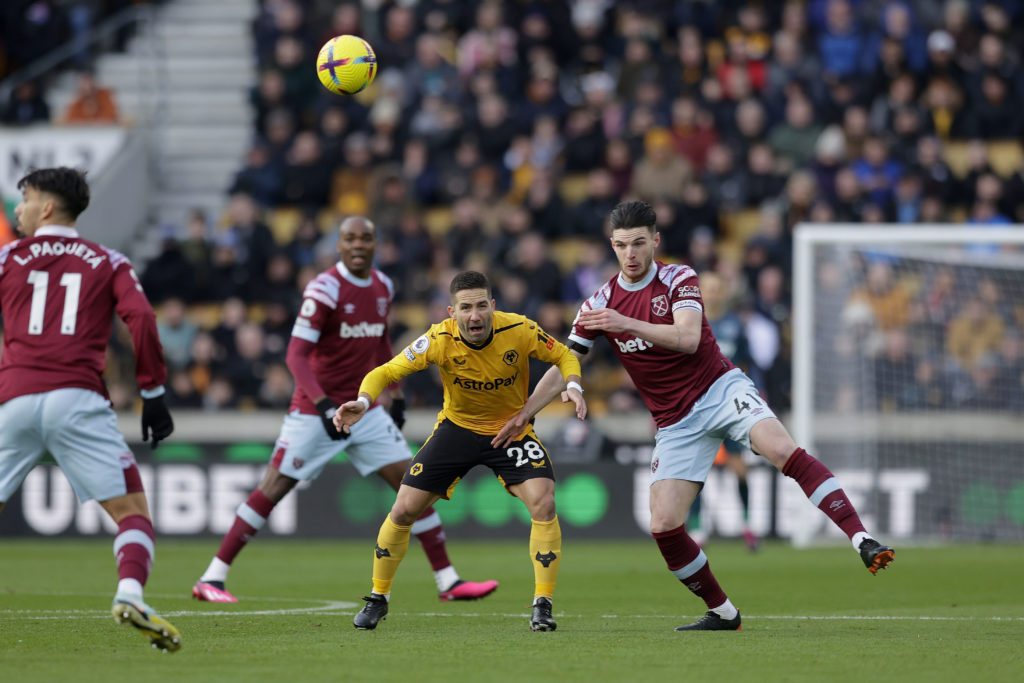 "You kind of look at the finances that could be involved for Arsenal and the money is clearly there. We saw what they were willing to spend in January, there's plenty of money in the transfer kitty if, touch wood, Arsenal go on and qualify for the Champions League. Whatever happens between now at the end of the season in terms of the title race, if they go and qualify for the Champions League – which it looks pretty much nailed-on that they are going to – then those finances that they've got at the moment are going to be boosted even more come the summer. That will certainly help when it comes to potentially spending big for someone like a Declan Rice. And there's another TV deal, I think, as well. Clubs know full well how much money they're going to be getting from the overseas TV deal, which is huge. So there's going to be more money coming in from that. We've seen recently that the Kroenkes are willing to find money to back Mikel Arteta in the transfer market."
So it seems as though Arsenal are more than ready to try and prise Declan Rice away from West Ham in the summer.
The enormous money paid out for Champions League qualification and impending new TV deals will put the Gunners in great shape financially.
Rice will almost certainly leave the Hammers this summer. And as time goes on, a move to Arsenal seems more and more likely for him.
READ ALSO:
Sensational £25m man is West Ham's best ever value for money signing in the PL era
talkSPORT's Jim White makes £100 million Manchester United bid claim about Declan Rice
'I can't reveal my source': Journo shares what he's been told about Declan Rice to Arsenal
Related Topics
Have something to tell us about this article?
Let us know