Claims from Declan Rice and Ryan Fredericks suggest David Moyes has the ideal Michail Antonio replacement right under his nose at West Ham.
West Ham may have scraped a few results since the turn of the year.
But when was the last time the Hammers actually played well and dominated a game?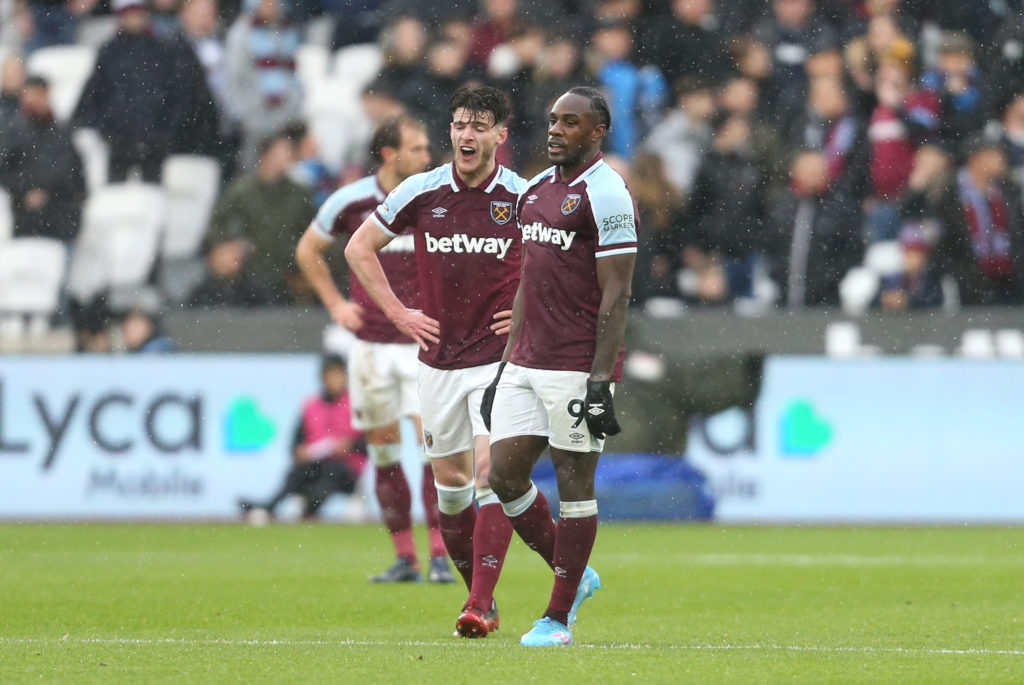 You have to go back to before that momentum killing November international break.
One of the big factors in West Ham's struggles to rediscover the form that has made them such a force over the last two years, has been the alarming drop off from striker Antonio.
It was clear for all to see that West Ham needed to sign a new striker to provide Antonio with some much-needed competition in January.
They didn't and Antonio looks like he is running on empty.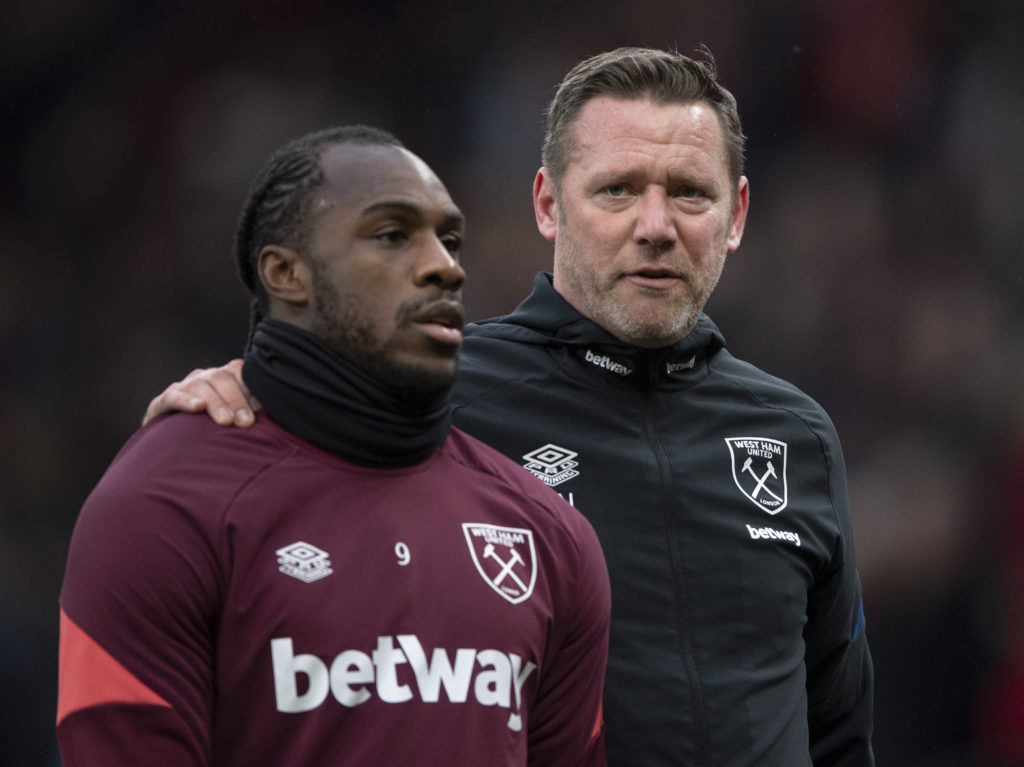 It's not just that Antonio is not getting anywhere close to a goalscoring position that's a worry. It is his dreadful all round performances giving greater cause for concern.
With Antonio it is a combination of factors at West Ham. Fatigue, lack of confidence, lack of competition and – most crucially – a change in tactics from the opposition.
He has become too easy to defend against. West Ham are playing less balls over the top for him to chase and pin defences back. If there is one thing any defender hates it is getting in a foot race with a powerful striker and being turned towards their own goal. With teams sitting deep against West Ham that option to go longer is rarely there for Antonio anymore. And he is not a good enough player technically to operate in tight areas.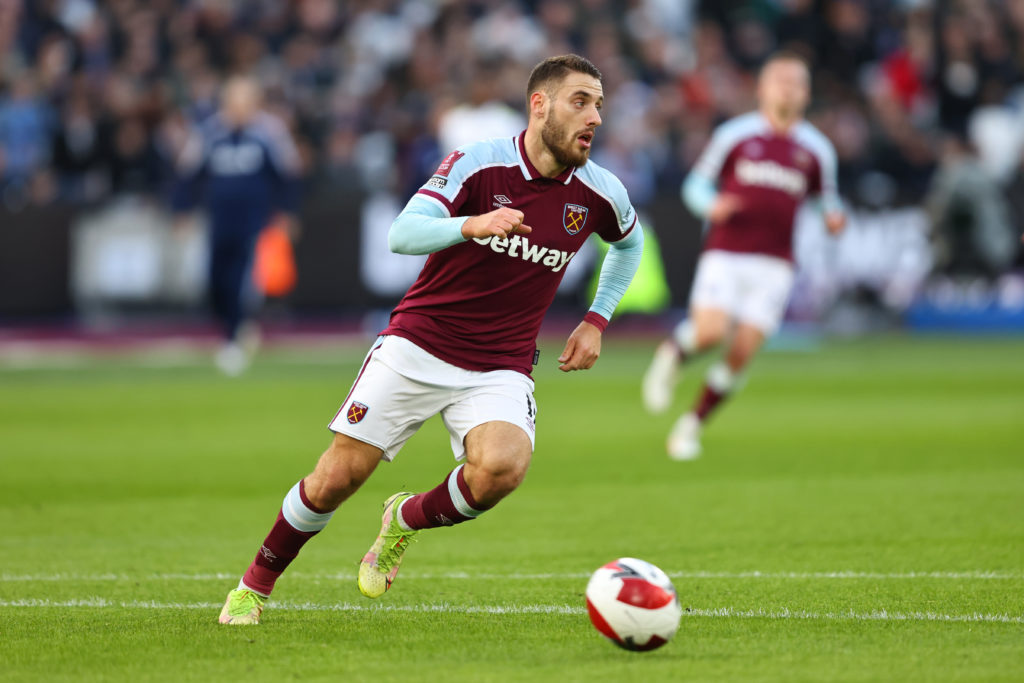 The answer may be to stick him out wide on the left or right with Jarrod Bowen up front instead or perhaps even Nikola Vlasic.
The Croatian has struggled to make a major impact for West Ham after signing from CSKA Moscow for £33m in the summer.
But claims from West Ham duo Rice and Fredericks suggest Moyes has the ideal Antonio replacement right under his nose in the shape of Vlasic.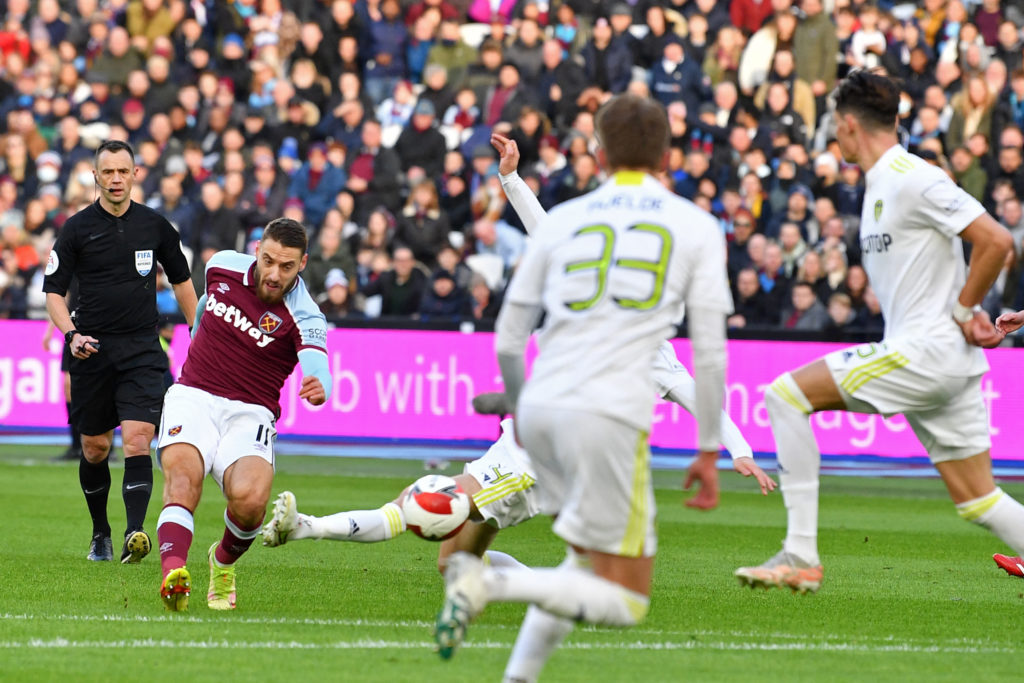 Claims from West Ham duo suggest David Moyes has ideal Michail Antonio replacement right under his nose
Speaking on Sky Sports's Saturday Social, Rice and Fredericks said Vlasic has the hardest shot in the Hammers squad. And the West Ham teammates lauded Vlasic's strength and ability to smash the ball with both feet.
"When I think about it he can strike a ball," Rice and Fredericks agreed in unison on Saturday Social.
"He can hit a ball really hard," Rice added.
"That's normally with his right foot, though," Fredericks interjects.
"Na I've seen it on his left," Rice responds.
"He's got one of the best strikes of a ball I've ever seen, the best shot, POWER!" Fredericks adds.
"Anything (he hits) pure power, he's got this mad sidefoot (finish power)."
"I'm putting him top three strongest players I've played with as well, he is SO strong!" Rice said.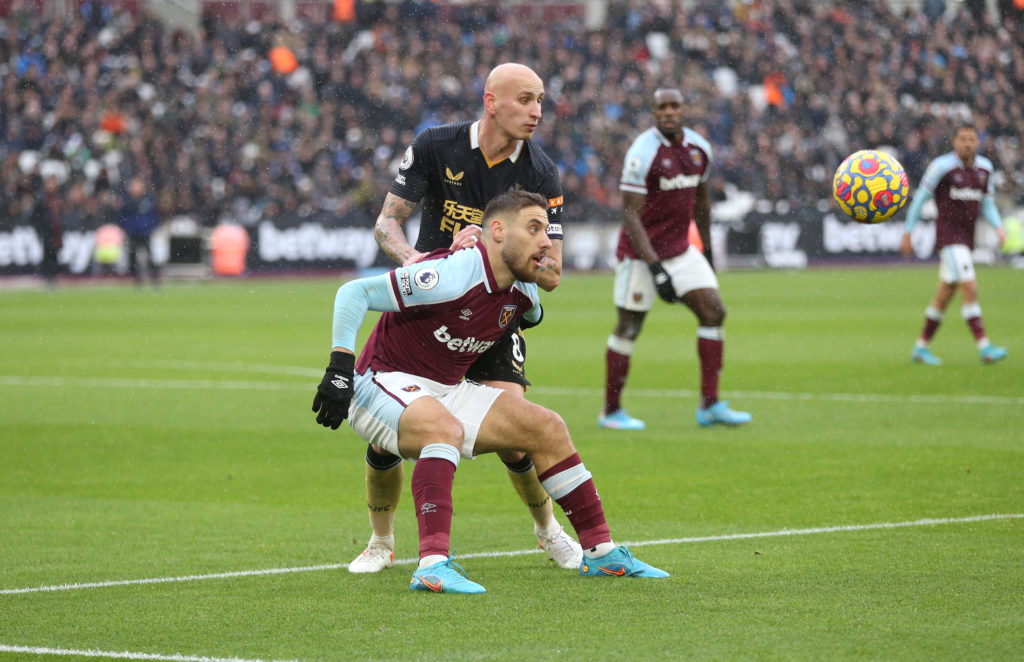 One thing is for sure something needs to be done up front because if Moyes persists playing Antonio as the lone forward nothing is going to change.
West Ham may need to go for a more mobile and interchangeable frontline headed up by Vlasic with the focus on more intricate patterns of play in the final third.
More West Ham news:
Have something to tell us about this article?
Let us know