Sky Sports has revealed three dates when the postponed West Ham vs Newcastle game is expected to be played.
The world was brought to a standstill last Thursday when the Queen passed away aged 96.
Queen Elizabeth II opened West Ham's redeveloped West Stand at Upton Park and was said to have been a Hammers fan.
Authorities did consider calling off West Ham's Europa Conference League game against FCSB that evening.
But it went ahead and the Hammers won 3-1.
West Ham were then due to play Newcastle United at the London Stadium on Sunday.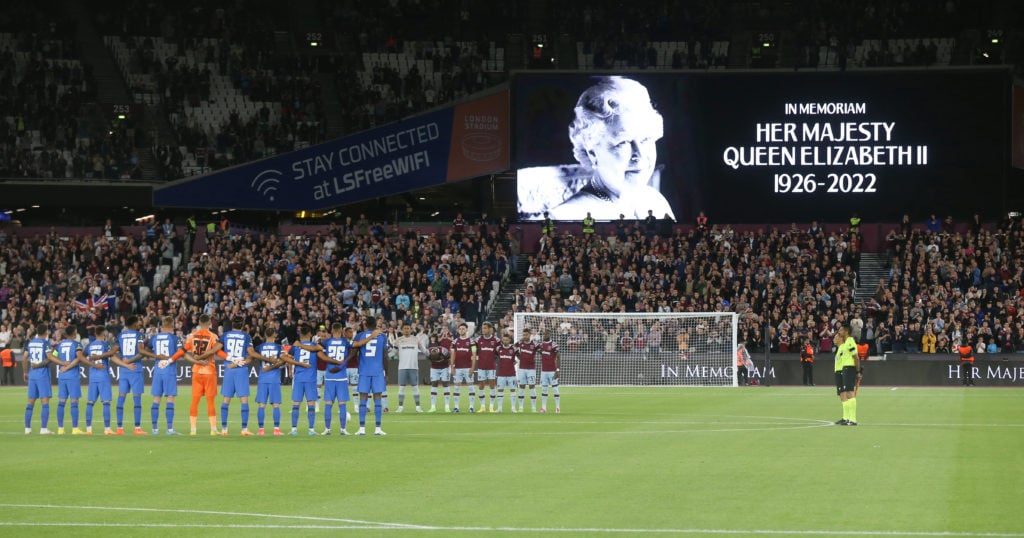 But the match, along with the rest of the English football calendar, was postponed.
West Ham fans were eager to face Newcastle as there was talk that the Magpies would be missing their three key players Callum Wilson, Allan Saint-Maximin and Bruno Guimaraes.
Football fans the length and breadth of the country have been debating whether calling off the games was the right decision as the rest of sport continued.
West Ham fans were universally praised for a spontaneous and stirring tribute to the Queen when they replaced a planned minute's silence with rapturous applause and renditions of God Save the Queen before and during the game against FCSB.
Piers Morgan and Gary Neville agreed that what the West Ham fans did proved games should have gone ahead.
But they didn't and now that match must be squeezed into an already manic fixture schedule for West Ham and Newcastle.
Given West Ham's European commitments that is made all the more difficult.
West Ham and Newcastle fans have been studying the football calendar trying to figure out when their postponed game might be played.
And it seems inevitable they will have to wait until the final couple of months of the season.
Because Sky Sports has revealed three dates when the postponed West Ham vs Newcastle game is expected to be played.
The original match was scheduled for live coverage on Sky Sports.
And the company has today claimed the three likely dates fall in April and May 2023.
"This is January up until March and every single midweek, as you can see, something is going on in every single midweek up to (the end of) March," Sky Sports reporter Rob Dorsett said referring to the graphic in the video below, which will include West Ham if – as expected – David Moyes' side make the Conference League last 16.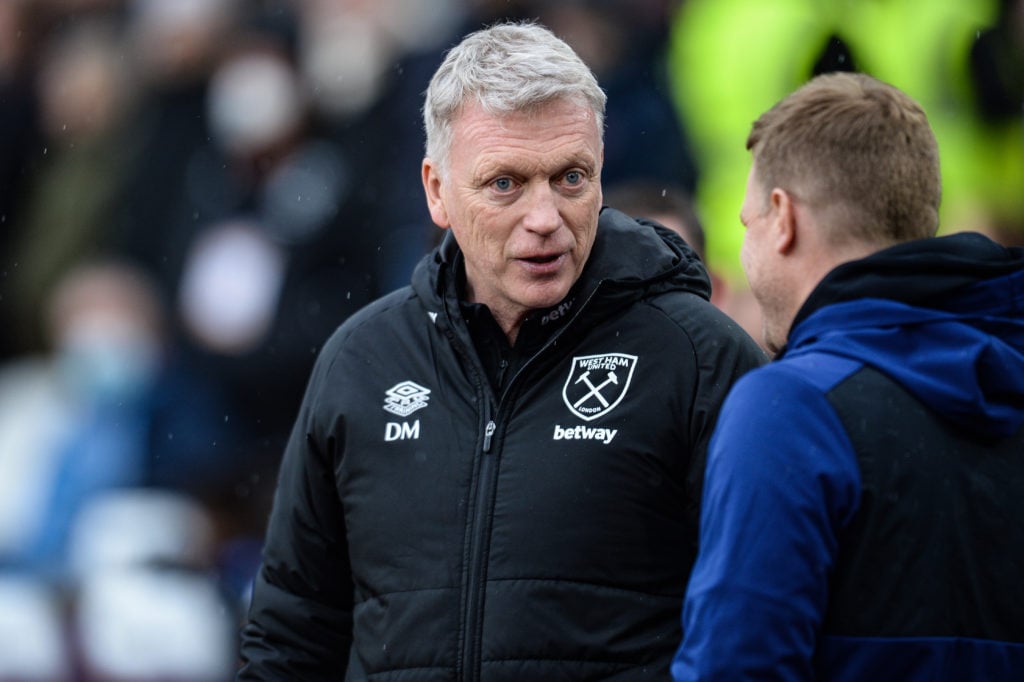 Sky Sports reveal three dates when postponed West Ham vs Newcastle game is expected to be played
"January, full. February, full. March, absolutely full with an international break at the end of March.
"If we move on, though, and look at April and beyond we can see that there are three vacant midweek opportunities for the authorities to get any postponed games in.
"Now that's when we expect that the Premier League round of matches that were postponed last weekend, because of the Queen's death, are to be played – not until April, almost certainly."
Those dates are April 4th, May 2nd and May 23rd. But even then Sky Sports explained there could be issues if either Newcastle or West Ham advance to the latter stages of the FA Cup or Carabao Cup.
Don't book your hotels or travel tickets just yet, though, Newcastle fans.
But it does give supporters of both the Hammers and Magpies a much clearer idea with Sky adamant it will be one of those three midweeks.
MORE WEST HAM NEWS
Have something to tell us about this article?
Let us know