Arsenal fan Piers Morgan says West Ham United proved why games should go ahead this weekend and Gary Neville agrees.
The world was brought to a standstill yesterday when it was confirmed Her Majesty the Queen had passed away aged 96.
Queen Elizabeth II opened West Ham's redeveloped West Stand at Upton Park and was said to have been a Hammers fan.
Now two of the best known fans of both Arsenal and Manchester United have insisted West Ham have already settled a debate about weekend sporting action.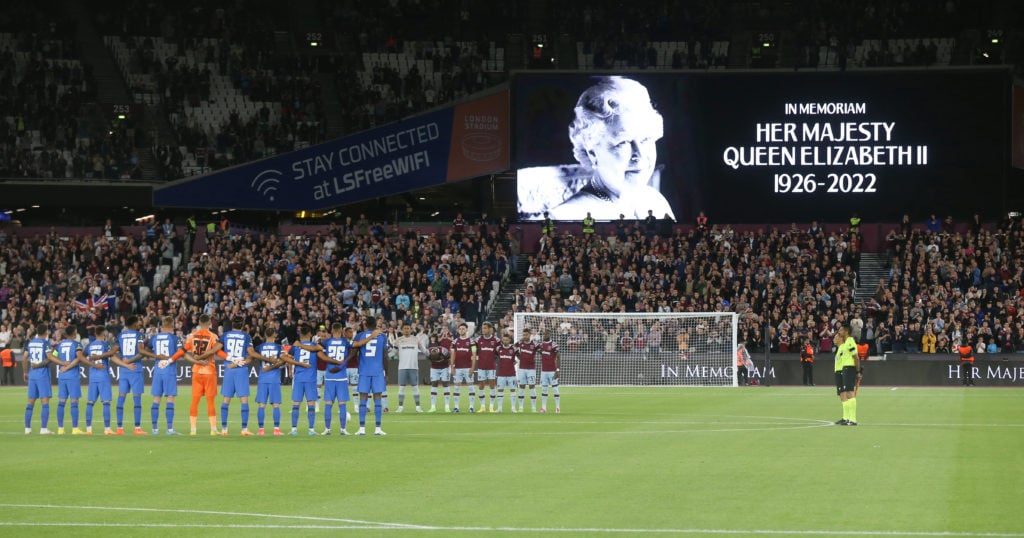 Authorities did consider calling off West Ham's Europa Conference League game against FCSB last night.
Meanwhile Arsenal beat FC Zurich 2-1 in the Europa League while Manchester United lost 1-0 at home to Real Sociedad.
West Ham won their game 3-1 and supporters paid a stirring tribute, replacing a planned minute's silence with applause and several renditions of God Save The Queen.
There has been talk that this weekend's Premier League action will be cancelled in the wake of the Queen's passing.
A West Ham insider claimed the game against Newcastle on Sunday is in doubt.
That would mean Arsenal's game at home to Everton and Man United's trip to London to face Palace would – along with the rest of the fixtures – also be postponed.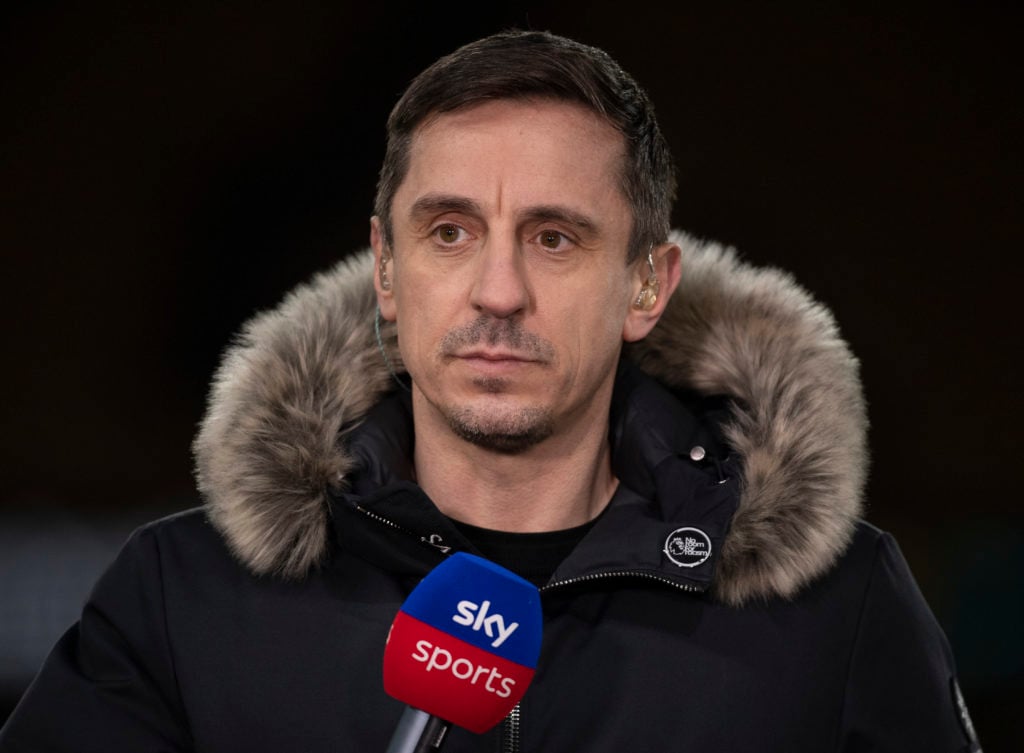 According to the likes of The Athletic, though, the Government says games can go ahead this weekend — but is handing the decision over to the Premier League for its matches.
That has sparked debate over the best and right course of action.
Now Arsenal fan Piers Morgan says West Ham proved why games should go ahead this weekend and Man United legend Gary Neville agrees.
Gunners fanatic Morgan had earlier paid tribute to West Ham fans for the way they took it on themselves to replace a planned minute's silence with applause and belting renditions of God Save the Queen against FCSB.
"Brilliant," Morgan said alongside several clapping emojis in response to video of West Ham fans paying their own special tribute.
Morgan later added that West Ham have proved why sport should go ahead and Man United hero Neville wholeheartedly agreed.
"Sporting events should go ahead," Morgan stated on Twitter.
"a) The Queen loved sport and b) It would be great to see/hear huge crowds singing the National Anthem in tribute to Her Majesty, as West Ham fans did so magnificently last night."
Neville totally agreed with the Arsenal man's words, adding his own thoughts on the decision over the weekend action.
"I agree Piers. Sport can demonstrate better than most the respect the Queen deserves."
MORE WEST HAM NEWS
Have something to tell us about this article?
Let us know