West Ham are in the Premier League drop zone but it could've been much worse as a remarkable run of favourable relegation results continues.
Going into the week's action, West Ham were one of nine clubs separated by just five points in what is being billed the tightest relegation battle for years.
The Hammers had no say in whether that remained the case after the postponement of their game against Man City.
Therefore David Moyes and his side were hoping for a series of favours in nine fixtures involving the other clubs fighting for survival.
West Ham were given a huge boost when relegation rivals Crystal Palace, Southampton and Nottingham Forest all lost in midweek and on Friday night to keep the Hammers out of the relegation zone and within one win of 12th place.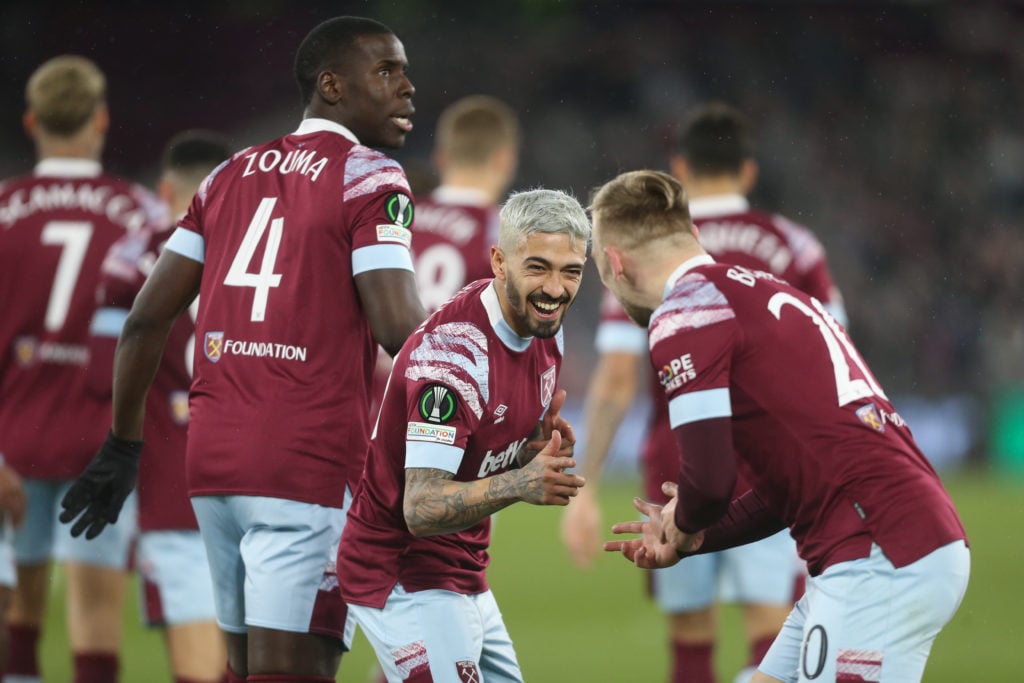 West Ham in drop zone but it could've been much worse as remarkable run of favourable relegation results continues
Focus then turned to Saturday's 3pm kick-offs with Bournemouth, Leicester and Saints in action as well as Wolves who took on Leeds.
West Ham are in the drop zone but it could've been much worse as the remarkable run of favourable results continues.
Bournemouth were well beaten 3-0 by Aston Villa to remain below the Hammers with a woeful goal difference nearly three times worse.
A two-goal defeat for Leicester at Brentford would have seen West Ham move above the Foxes. But while Leicester fought back to draw 1-1, the result was by no means a disaster as Leicester remain just a point ahead of the Hammers.
Relying on other teams means West Ham fans were forced to hope for a Spurs win away at Southampton. But despite leading 1-0 and then 3-1, Tottenham somehow managed to throw it away to draw 3-3.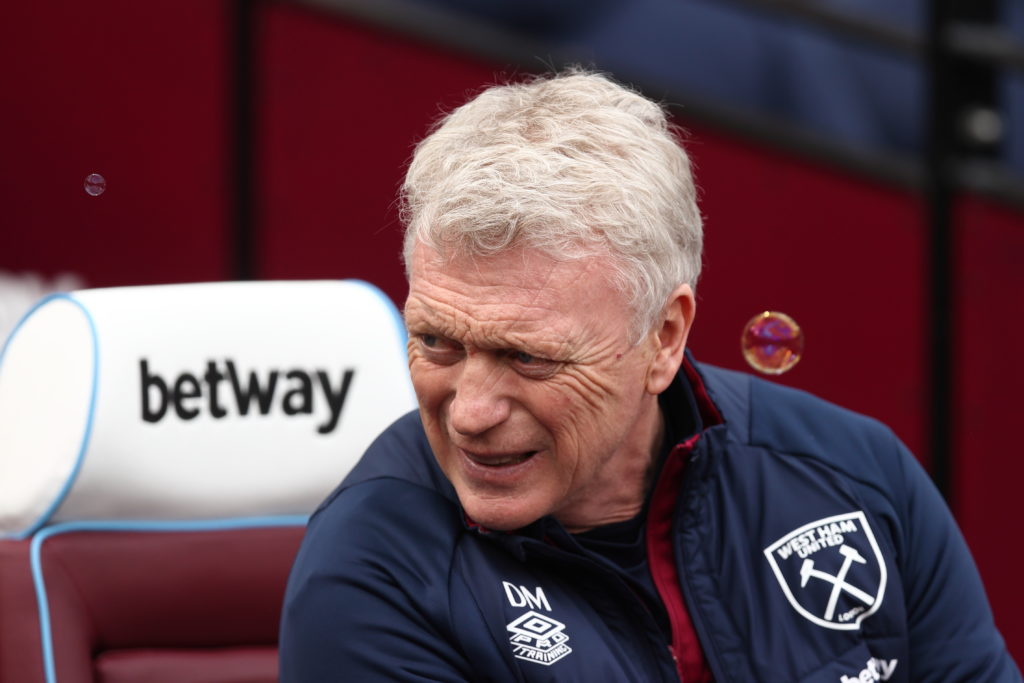 Could've been better but it could also have been a whole lot worse for West Ham
It meant Southampton gained a point on the Hammers but it could have been much worse had they won and Moyes' side can put a five-point gap – with two games in hand – on the Saints when they come to the London Stadium after the international break.
The result which put West Ham in the bottom three was Leeds' 4-2 win away at wasteful Wolves.
But while that was bad news for the Hammers, it means Wolves very much remain in the thick of the battle.
And crucially – with Everton and Palace facing tough games against Chelsea and Arsenal – it is also likely to mean one win could elevate West Ham all the way up to 12th after the break.
The bottom nine are now separated by just four points. Had Saints won and Bournemouth got a point West Ham would have gone into the international break bottom. So we have been extremely fortunate with the way the week has panned out.
April is quite simply massive. Four wins will be needed as a minimum for West Ham to stay up come what May – and probably a couple of draws too.
MORE WEST HAM NEWS
Have something to tell us about this article?
Let us know