Unstoppable former West Ham United striker Sebastien Haller makes yet more Champions League history with Ajax.
There was Hammers horror for David Moyes and West Ham as they watched ex striker Haller outshine £150m rated Erling Haaland on club football's biggest stage – the Champions League – at the end of last month.
The £45m striker was labelled a flop and West Ham could not get him out of the door quick enough when they took a £25m hit to sell Haller to Ajax in January – just 18 months after signing him in a club record deal.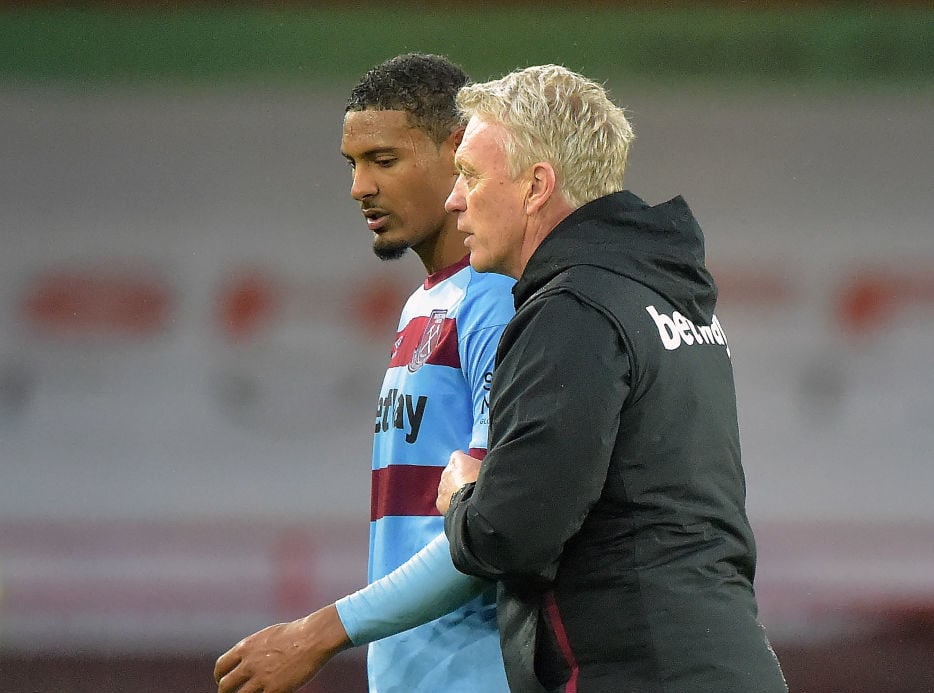 Haller divided opinion during his time at West Ham.
Many Hammers fans were glad to see the back of him after a frustrating spell in east London. Others feared he would leave and go on to prove his doubters wrong.
It has certainly not done West Ham any harm so far this season with Moyes's side flying high in the Premier League, top of their Europa League group and into the quarter-finals of the Carabao Cup.
Given how he split opinion among West Ham fans, it seems every time Haller scores for Ajax the debate over the club's decision to sell him is reignited on social media.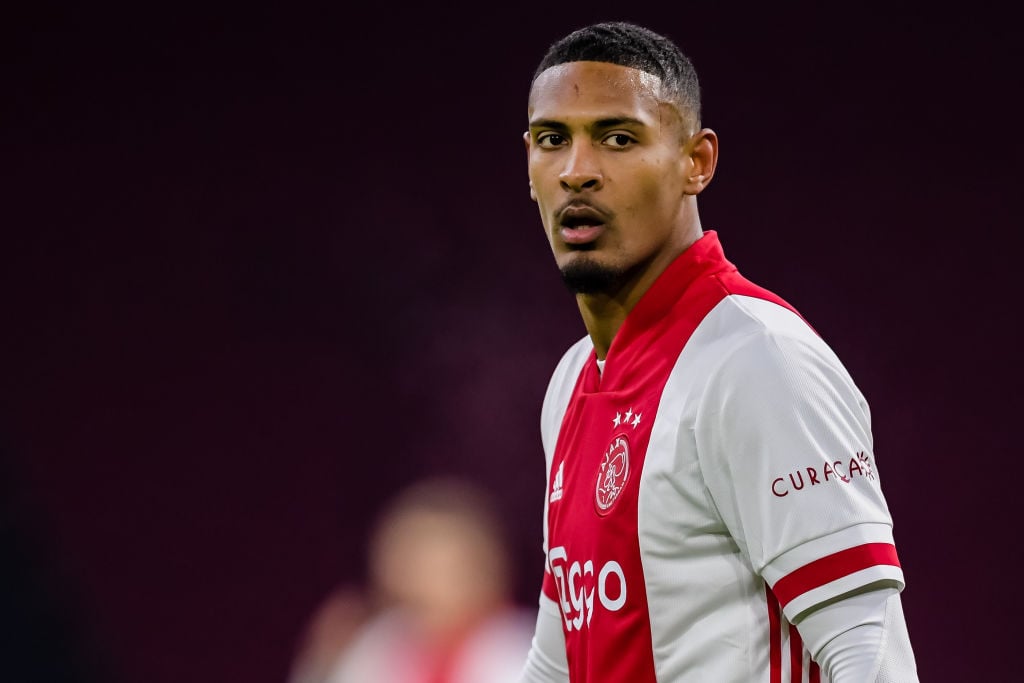 Some West Ham fans have been quick to claim Haller's success in the Dutch league since leaving is not a worthy barometer of his quality given the inferior standard of the Eredivisie.
But Champions League football is considered the elite level of the club game and Haller is certainly proving he belongs there.
The former Hammer became only the second player in history to score four goals on his Champions League debut when he helped Ajax beat Sporting Lisbon 5-1 in the opening game of this season's competition.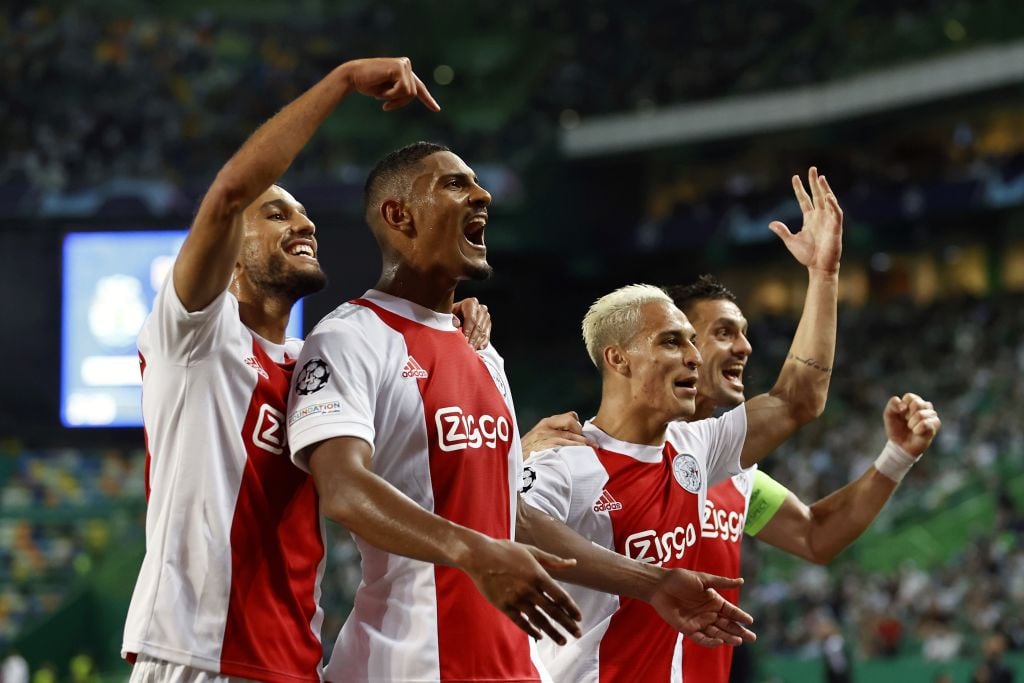 Another goal in the second game against Besiktas meant that the ex West Ham striker became the first player in the history of the Champions League to net five or more goals across his first two appearances in the competition.
And Haller was at it yet again in match week three as he outshone coveted £150m rated striker Haaland by laying on two assists and scoring his customary goal in Ajax's 4-0 thrashing of Borussia Dortmund.
Unstoppable Haller was at it again last night against the same opposition, scoring Ajax's second goal as the Dutch side came back from 1-0 down to win 3-1 and cement their place in the last 16.
It makes Haller the top scorer in the Champions League so far this season with seven goals. And he also has two assists.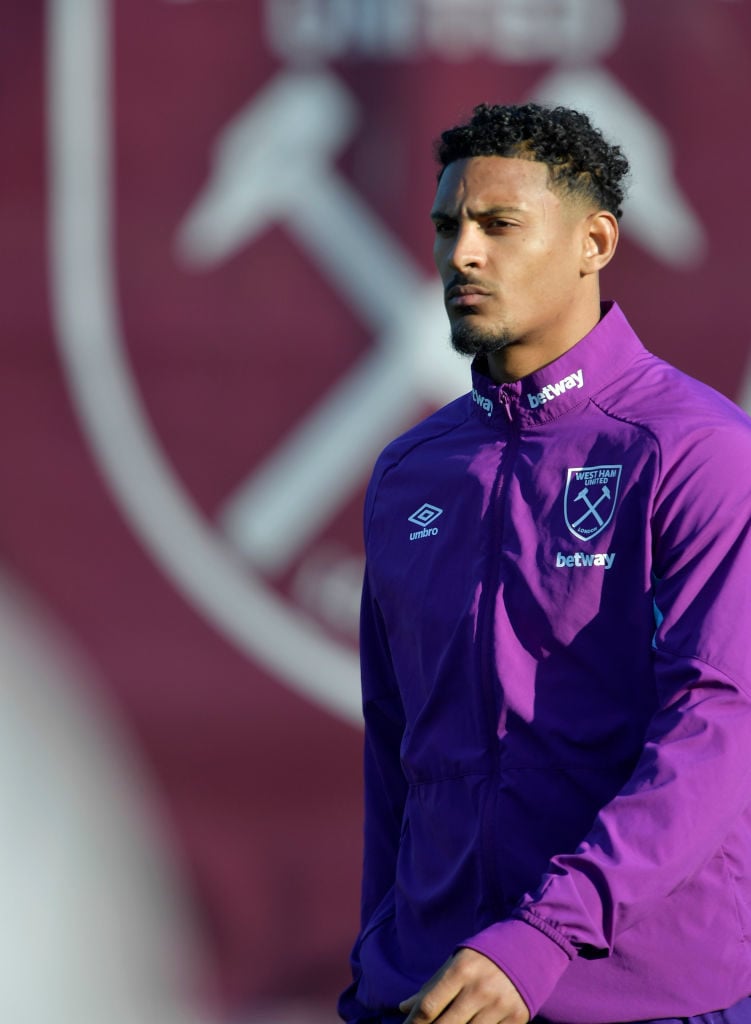 Unstoppable former West Ham striker Sebastien Haller makes yet more Champions League history
It takes his tally for Ajax since joining from West Ham to 25 goals and 10 assists in 33 games. A stark contrast to 14 in 54 for the Hammers.
But it also cemented yet more Champions League history for the striker.
Haller is now only the fifth player in Champions League history to score in each of his first four appearances in the competition, after Zé Carlos (1993), Alessandro Del Piero (1995), Diego Costa (2014) and Haaland (2019).
The debate is certain to rage on over whether West Ham gave up on him too soon.
But sometimes a player's face just does not fit at a club. And that seems to have been the case with Haller and Moyes.
More West Ham news:
Have something to tell us about this article?
Let us know