Journalist Jacob Steinberg has made a damning new claim about David Moyes' standing among some West Ham stars as the national press pile on.
National football media journalists are like London buses at West Ham right now.
You wait ages for one, and then three come along at once.
Despite the protestations from West Ham fans who could see this relegation battle coming a mile away for over a year, nobody wanted to listen.
The national football media, so often more interested in the so-called "big six", have shown little concern for the Hammers this season as supporters have been told time and again 'West Ham will be fine'.
Now the situation has become undeniable, suddenly journalists have been coming out of the woodwork left, right and centre with their patronising takes on the West Ham situation.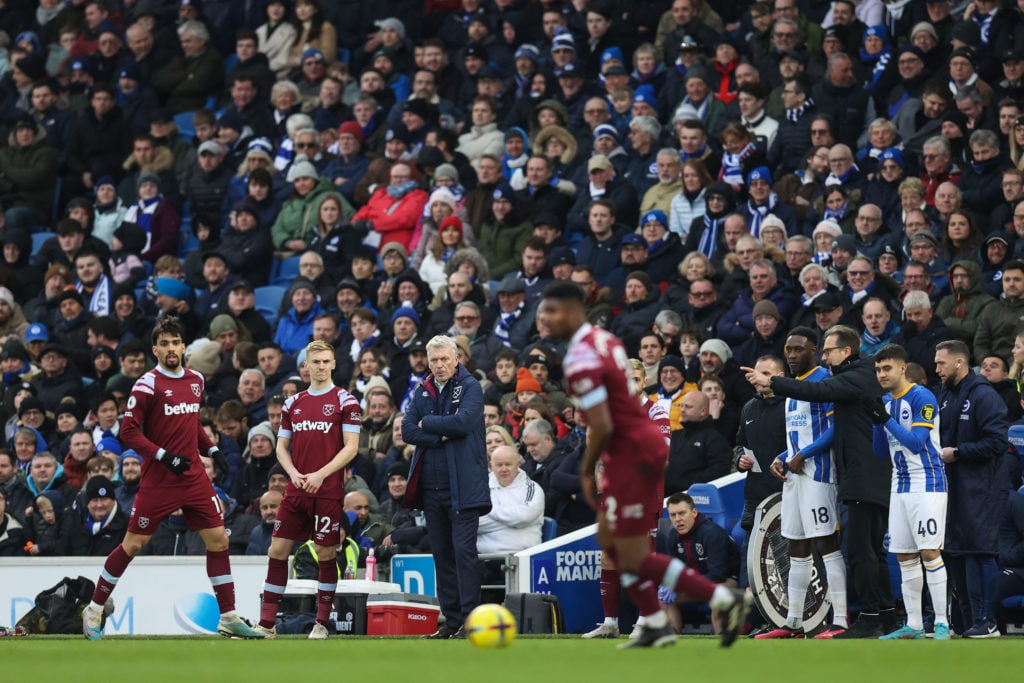 Whether it is the Telegraph's Matt Law and Jason Burt, The Daily Mail's West Ham supporting Ian Ladyman or The Guardian's Jacob Steinberg – suddenly everyone has something to say.
All fine journalists. But all late to the party and wondering why nobody is in the mood to dance and drink by the time they're arrived.
Now they can see what supporters have known for months, apparently we're supposed to be interested in what they think.
Some of what has been written about West Ham in the national press recently – not necessarily all from the reporters mentioned here – has been nothing short of ambulance chasing.
Blaming fans, making claims about discontent and division and warning of the impending doom that would befall the club should we drop into the Championship. Like we didn't already know. Players have relegation pay cut clauses in their contracts? Well I never… what a revelation, what insight!
Now there are more murmurings about under pressure Moyes from behind the scenes.
This time from Steinberg, who is in fairness one of the more clued up and clued in national reporters when it comes to West Ham.
Journalist Steinberg has made a damning new claim about Moyes' standing among some West Ham stars as the national press pile on.
He stated before the Villa draw that some players have had doubts about the manager since last season.
"Last summer's investment has not worked – Gianluca Scamacca, the £35.5m Italy striker, has not adapted and Lucas Paquetá, the £50m Brazil midfielder, remains inconsistent – and some players have been questioning Moyes since the end of last season," Steinberg reported for The Guardian.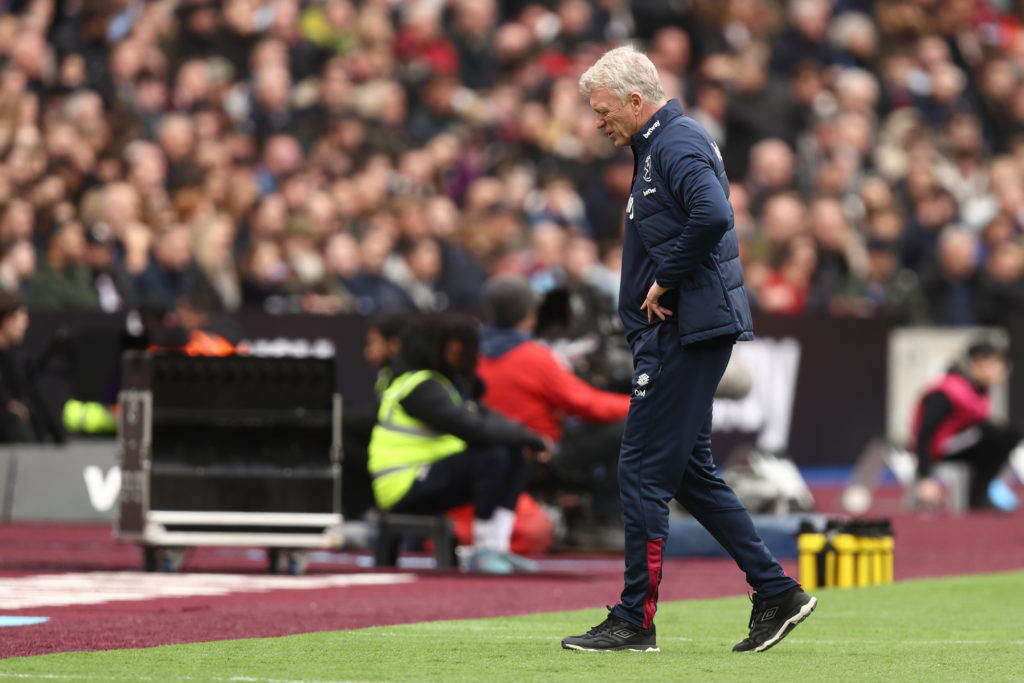 "Eyebrows were raised when he picked an extremely defensive side against Tottenham last month. The players doubted that they had enough to win and their fears were borne out by a timid 2-0 defeat.
"However, the players are still prepared to fight for Moyes. They should be good enough to save themselves. For Moyes, the hope will be that Zouma stays fit and forms a solid partnership in defence with Nayef Aguerd. He needs Rice to dominate midfield and Jarrod Bowen to threaten from the right flank. He needs a team capable of creating chances for Danny Ings."
What is abundantly clear is that regardless what any of us think or feel or what we believe to be true from these behind-the-scenes claims, Moyes is going to be the manager until the end of the season at least.
So for the next two months any grievances, doubts and discontent needs to be put to one side – be it about the board, the manager, players or fans – to rally together and stay in the Premier League.
That's all that matters for the next eight weeks. Then there will be plenty of time for a full inquest.
MORE WEST HAM NEWS
Have something to tell us about this article?
Let us know