A high profile football journalist has made a major claim about Liverpool being 'really interested' in signing Declan Rice from West Ham United.
However, it makes absolutely zero sense in my opinion, with Liverpool struggling to qualify for the Champions League next season.
READ ALSO: You won't believe how badly things are going for Alex Kral after West Ham exit in 2022
The 24-year-old will almost certainly leave West Ham at the end of the season.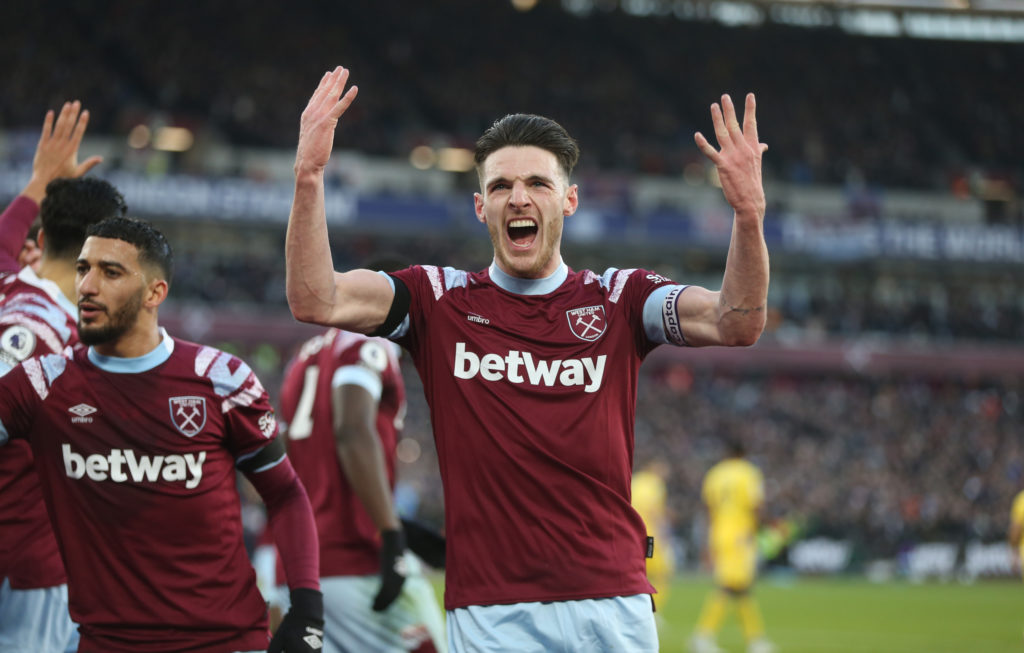 And it has been suggested that any club that wants to sign Rice will have to smash the British transfer record in order to do so.
All of the Premier League's traditional big six, aside from Tottenham, will fancy their chances of signing the 39-capped England international in the summer transfer window.
However, as things stand, I can't see one of those clubs in particular having any chance of signing Dec whatsoever…
Liverpool are very interested in signing Declan Rice
According to Italian football journalist Rudy Galetti, Liverpool boss Jurgen Klopp is very keen to bring the 24-year-old West Ham star to Anfield.
Galetti told GiveMeSport:
"It's too early to talk about negotiation between clubs because West Ham don't want to discuss about Rice with any clubs until June. But for sure, Arsenal will be one that will follow the player with great attention during the next transfer window, and in that sense, we also need to pay attention to Liverpool, who are really interested in him."
Rice is a hugely important player for David Moyes, and the thought of him leaving the London Stadium is an incredibly tough one to process.
However, I believe that most of us have come to terms with the fact that that will happen this summer. The key for Dec will be to join a club who are more than capable of winning major honours.
That club will have to be perennially competing in the Champions League. And that's why a move to Liverpool would make no sense at all for Rice.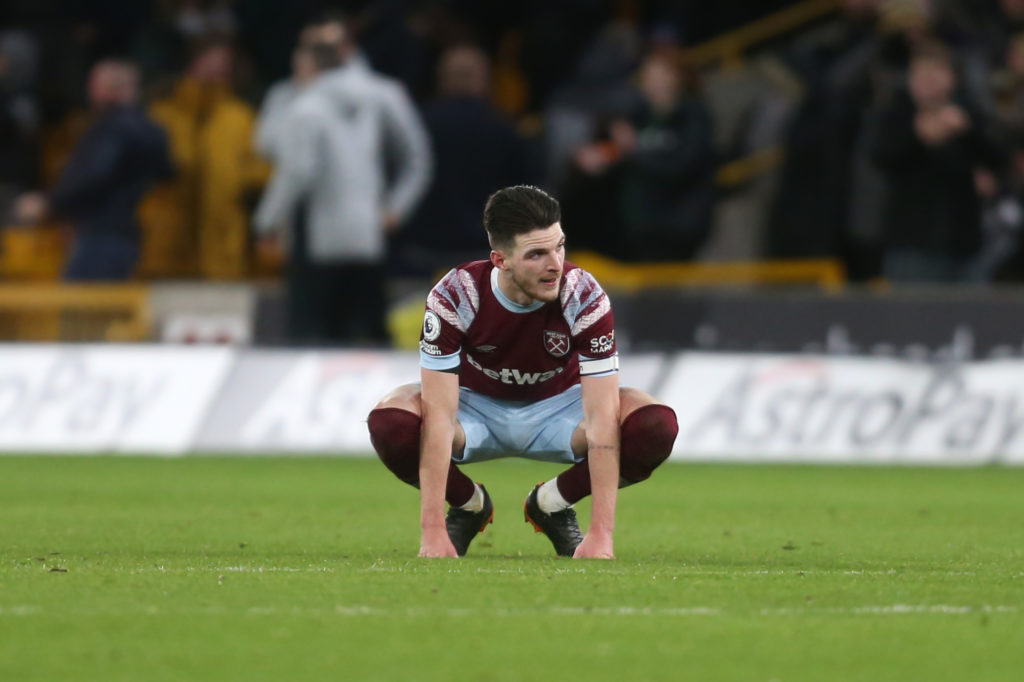 The Reds are currently sitting in 10th spot in the Premier League table, a whopping 11 points adrift of fourth placed Newcastle.
Liverpool will almost certainly not qualify for the Champions League next season, unless they perform a miracle and win the competition this term!
That's why I just can't see Declan Rice joining Liverpool, and the same can be said for Chelsea considering their awful 2022/23 campaign to date.
Arsenal and Manchester United are the two most likely candidates to sign the Hammers star in my opinion. Whatever club Rice joins, he will undoubtedly go on to become on of the most highly-decorated players of his generation, and that's exactly what he deserves.
READ ALSO:
Sensational £25m man is West Ham's best ever value for money signing in the PL era
talkSPORT's Jim White makes £100 million Manchester United bid claim about Declan Rice
'I can't reveal my source': Journo shares what he's been told about Declan Rice to Arsenal
Related Topics
MORE WEST HAM STORIES