Ex West Ham star Marko Arnautovic has proved he's still got it when he wants to turn it on with one man show in Serie A.
The famous Arnie saying "I'll be back" rang true for Schwarzenegger's fellow Austrian and nickname-sake Marko Arnautovic this week.
Although for former West Ham star Arnie it was a case of "I'll be back to my best" as the striker showed he's definitely still got it.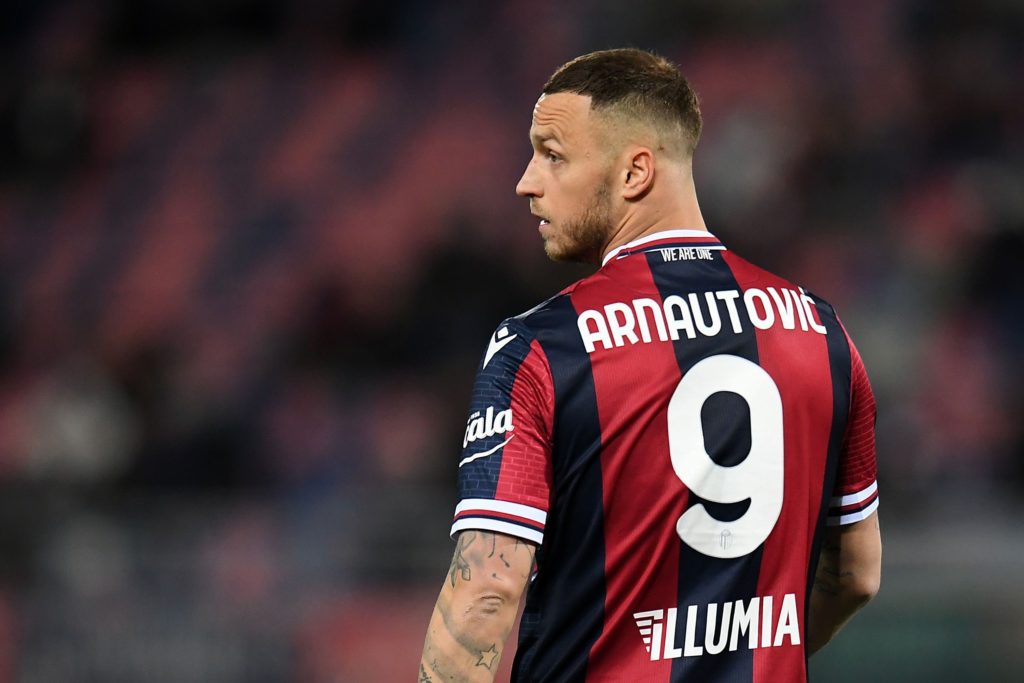 Arnautovic was transformed as a striker under David Moyes the first time around at West Ham.
He departed the Hammers in acrimonious circumstances, twice demanding he be allowed to leave for China before finally getting his wish.
Arnie burned his bridges with many West Ham fans with his actions.
But Moyes admitted last summer he was going to keep a keen eye on Arnautovic at the Euros with an open mind to bringing him back to West Ham.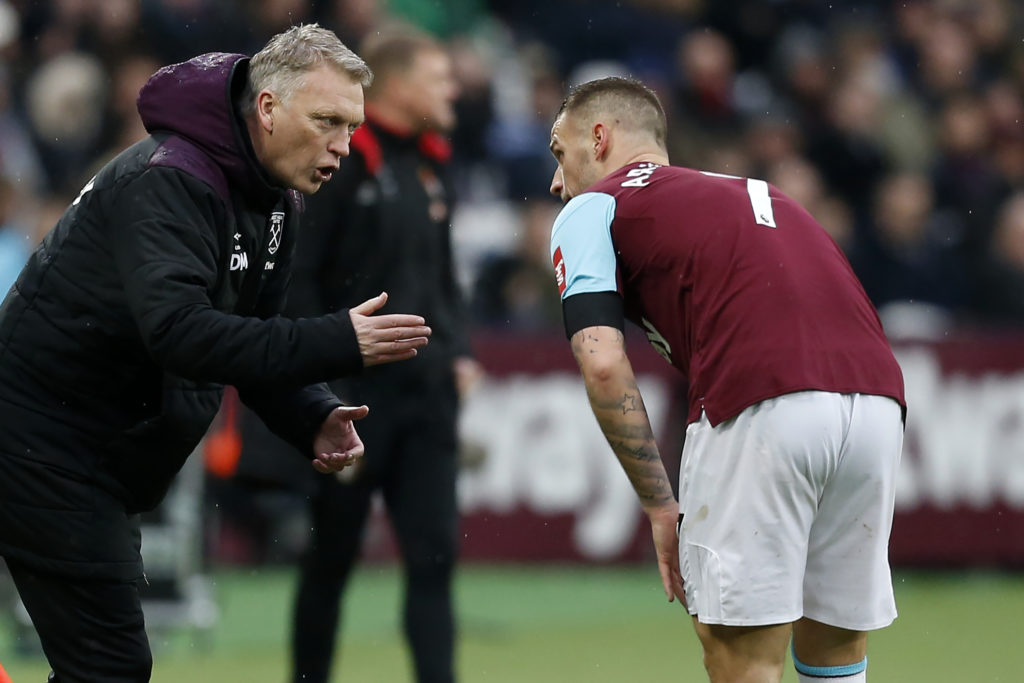 In the end Moyes elected not to and Arnautovic moved to Serie A side Bologna instead.
The former Hammers fan favourite has scored nine goals in 25 games so far this term and laid on one assist.
That's the same number of goals as lone West Ham striker Michail Antonio thus far.
And the latest of Arnautovic's goals came in a one man show against Spezia on Monday night.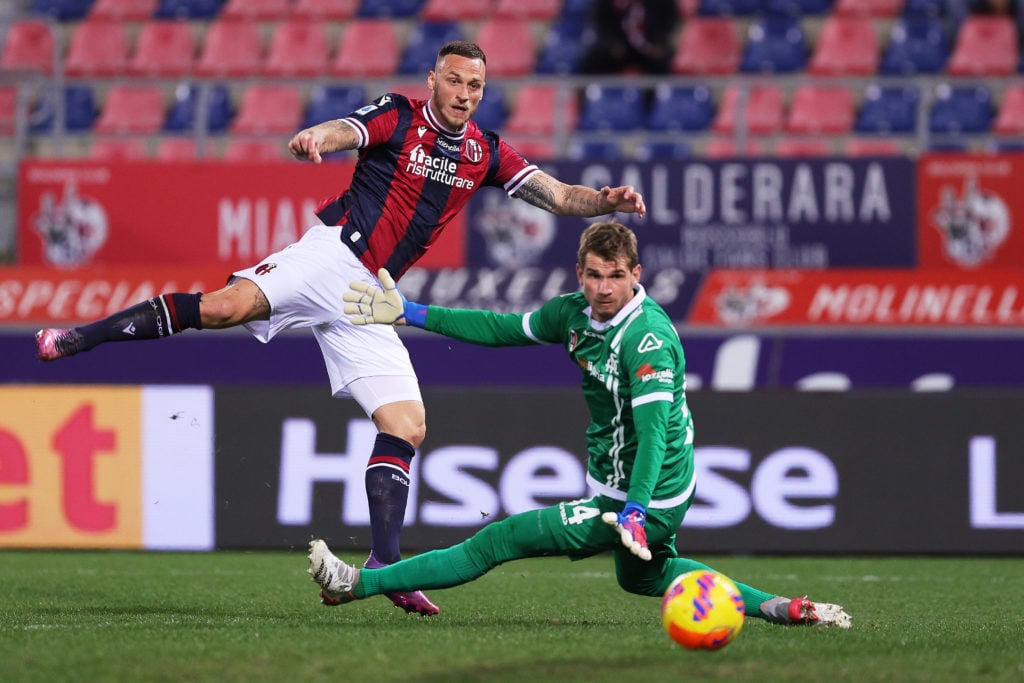 Ex West Ham star Marko Arnautovic shows he's still got it with one man show in Serie A
Memories of his days starring for West Ham came flooding back as a lean, mean Arnautovic showed he still has his trademark pace and power with a brace sealing a comeback win.
It could have been a hat-trick for the ex Hammer but his stinging left-footed drive from outside the box hit the underside of the Spezia crossbar.
A clever run and striker's finish from Arnautovic pulled Bologna level before half-time. And a powerful header at the far post sealed the victory.
What impressed more, though, was the workrate of Arnautovic as he really put a shift in for the team and looked hungry.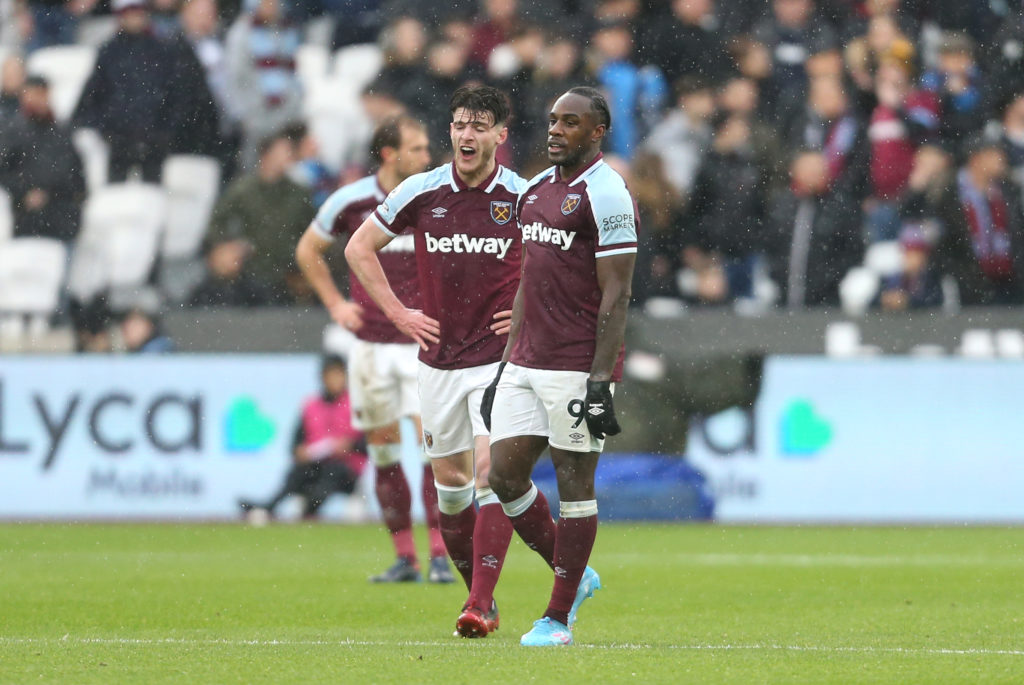 For any watching West Ham fans it would have sparked thoughts of what might've been.
With Antonio struggling and West Ham running on fumes as they fight on three fronts during the run in, Moyes and the Hammers hierarchy are under fire for failing to sign another forward in the summer and again last month.
Imagine having Arnautovic at West Ham right now.
He is proving that would have been worth the trouble for Moyes.
But that ship has long since sailed and West Ham must find an answer from within their existing squad.
Have something to tell us about this article?
Let us know