Declan Rice has made somewhat of an interesting claim about West Ham United's attacking play.
West Ham have been really poor this season in the Premier League, and Declan Rice has been discussing how a change of style implemented by David Moyes hasn't quite worked out.
READ ALSO: 'Old guard is always ready': West Ham ace posts cheeky Instagram message aimed at new signings
The Hammers signed eight new players in the summer transfer window, with many of the new arrivals highly-rated and technically proficient.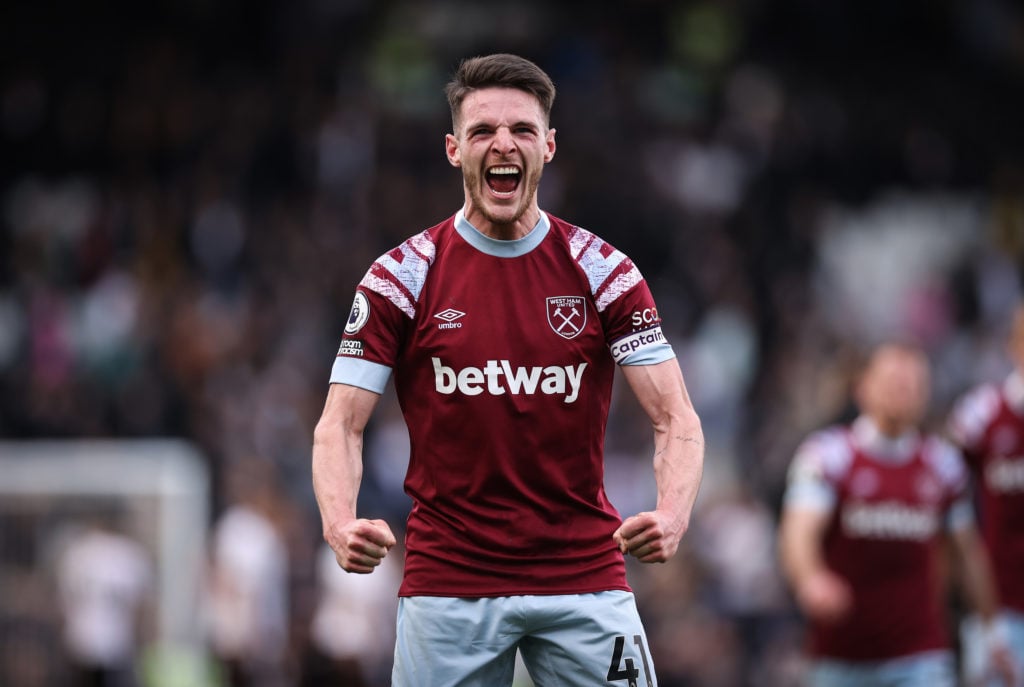 It has been clear to see so far this season that none of them actually fit into Moyes's system at the London Stadium.
The Scot actually reverted back to the old guard for our huge win over Fulham on Saturday. He clearly told his players to play counter-attacking football as well.
It wasn't pretty, but we got the job done with a 1-0 win in the end. I'm sure I speak for most West Ham fans when I say that that is not the football that I was brought up watching at Upton Park. However, Rice seems to disagree…
Declan Rice makes interesting claim about West Ham playing style
Rice spoke to reporters after our win over Fulham on Saturday afternoon.
And the 24-year-old suggested that the Hammers look 'frightening' when we play counter-attacking football, as quoted by the Evening Standard: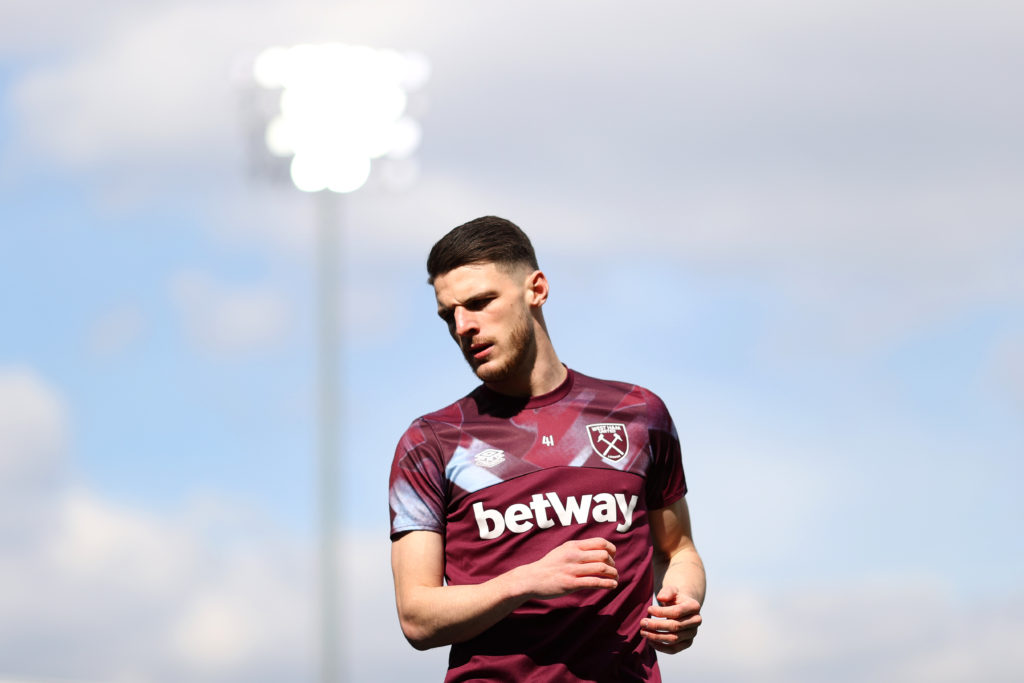 "If you look at the last two years we probably played counter-attacking football. So, that today probably was us of the last two years in terms of sitting in strong, being compact and hard to beat, and then catching teams on the counter-attack. That's why we did so well in Europe, did so well in the Premier League. We probably played a bit better with the ball in those days and could have been a bit better with the ball today but I think that suits us most, when we counter-attack teams, with the likes of Benrahma, Antonio, Bowen. When we can get past that press and we're out, I think we look frightening going forward."
I would say that we look anything but frightening!
In my eyes, West Ham's attacking play is slow, cumbersome and we have absolutely no patterns of play. Clunky would be a good word to describe it and we are so impotent in the final third.
That's regardless of whether we're trying to play on the front foot or sitting deep and hitting teams the counter.
Honestly, the performance against Fulham was absolutely dire in my opinion. 24% possession in a Premier League game just isn't acceptable in my eyes.
It just concerns me slightly that Declan Rice thought that West Ham's performance at Craven Cottage was 'vintage'. There is so much that we can improve on in my eyes.
READ ALSO:
Report makes Mark Warburton claim with David Moyes facing the sack
West Ham reporter with close David Sullivan contacts makes big Brendan Rodgers claim
David Moyes fools nobody with cowardly tactics and woeful display during West Ham win over Fulham
Related Topics
MORE WEST HAM STORIES