David Moyes has made a huge Declan Rice claim ahead of the Manchester City vs West Ham clash tonight.
West Ham travel to the Etihad to take on Manchester City and David Moyes will be hoping that Declan Rice can lead his team to what would be a really surprise win.
READ ALSO: Failed £4.5m transfer looks like David Moyes' worst West Ham error as new £80m valuation emerges
Pep Guardiola's Man City side are elite – arguably the best team in world football. They have the best deep-lying play-maker on the planet in the form of Rodri.
The Spaniard makes the Premier League champions tick, and is the heartbeat of Guardiola's possession based footballing philosophy at the Etihad.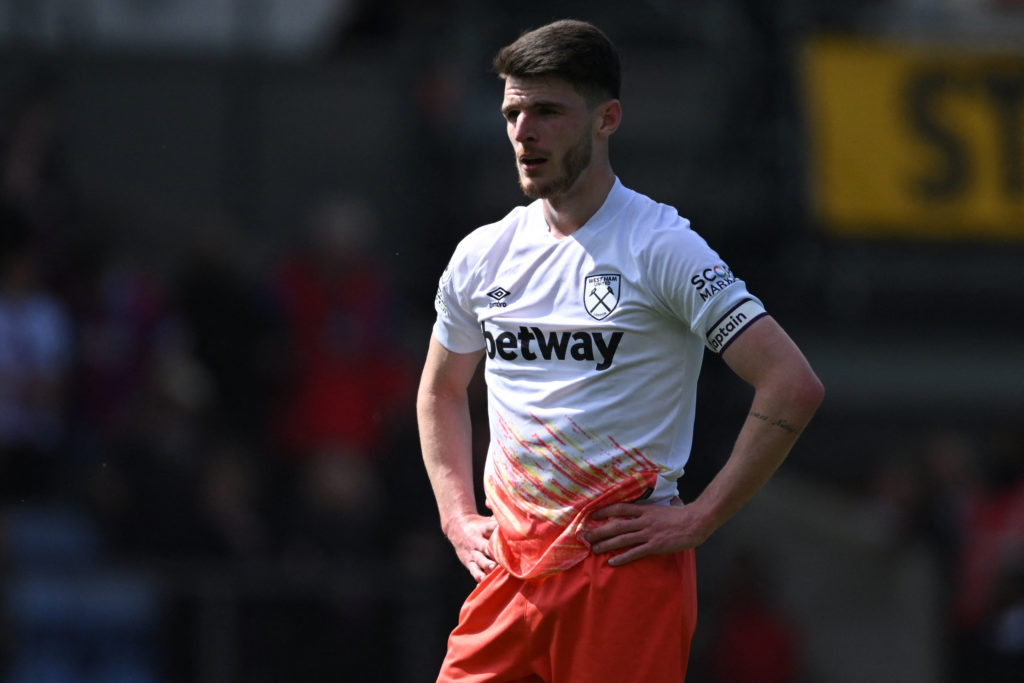 Rice will get a huge chance to test himself against the best in the business tonight, if he plays of course.
And before the game, Moyes made a big statement about the Hammers skipper…
David Moyes delivers bold Declan Rice verdict
The Scot was speaking to reporters about his side's clash with Manchester City, during his pre-match press conference yesterday.
And the Daily Mail say Moyes told them Rice would walk into any team in world football – Manchester City included.
The Mail then go on to quote the West Ham boss saying:
"Declan is improving all the time. He's still young, and he's got a long way to go, but he's improving. He's earned his right to play for England and every time he's come back from playing for England, I've seen someone new – with more confidence, with more about his game. He's got leadership and things which will improve with age and time. But overall, he's been very good. Declan could play for any club. No doubt about that. He can play different roles as well. He could quite easily fill in as a defender if required. He could play as an attacking midfield player. He could play as a No 6. He's got the ability to play in several different roles."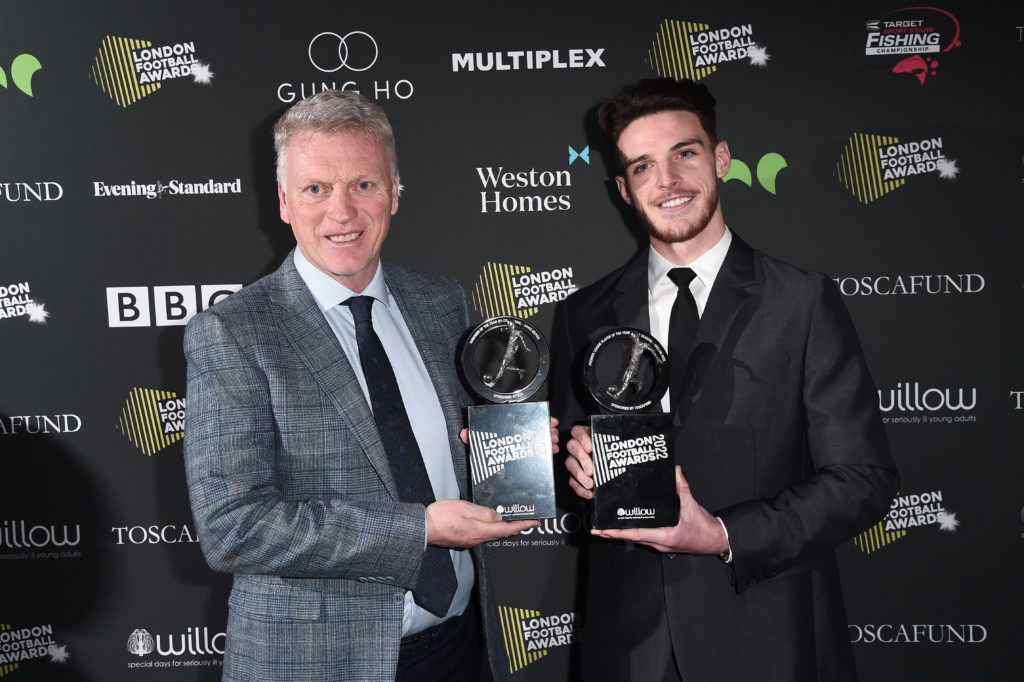 Rice is a sensational player, nobody can deny that. However, That is a really strong claim from Moyes.
I'm not so sure that he would walk into the Manchester City team ahead of Rodri and it's unlikely that Pep Guardiola would play both players alongside one another.
Another team where I think Dec wouldn't walk into would be Real Madrid with Toni Kroos, Luka Modric, Federico Valverde, Eduardo Camavinga and Aurelien Tchouameni all competing for the central midfield starting spots.
Listen, the 24-year-old West Ham skipper is a truly unbelievable footballer, and is undoubtedly one of the best four or five so-called 'number 6s' in world football.
However, David Moyes' claim that Declan Rice would walk into ANY team in world football is a real bold one. I don't blame the Scot though. He has got to drive Dec's price up as much as he can ahead of the summer transfer window after all!
READ ALSO:
David Moyes will be furious': Joe Cole absolutely rips into 4 West Ham players after Palace defeat
Glenn Hoddle absolutely nails big Tomas Soucek problem with 18 simple words
West Ham transfer news: Bad news for Hammers with 'incredible' 27-year-old reportedly intrigued by chance to join AC Milan
Related Topics
MORE WEST HAM STORIES