Jurgen Klopp thinks he knows exactly how West Ham boss David Moyes will set up his team against Liverpool at Anfield today.
The Hammers travel to Merseyside to take on Liverpool in the 17:30 Premier League kick-of this evening.
Let's be honest here, even the most ardent of West Ham fans will be approaching this evening's game with trepidation rather than confidence.
Liverpool are one of the very best footballing teams on the planet.
The Reds have won their last 11 games in all competitions if you include Sunday's Carabao Cup triumph over Chelsea on penalties. They haven't lost a competitive match at Anfield since March 2021.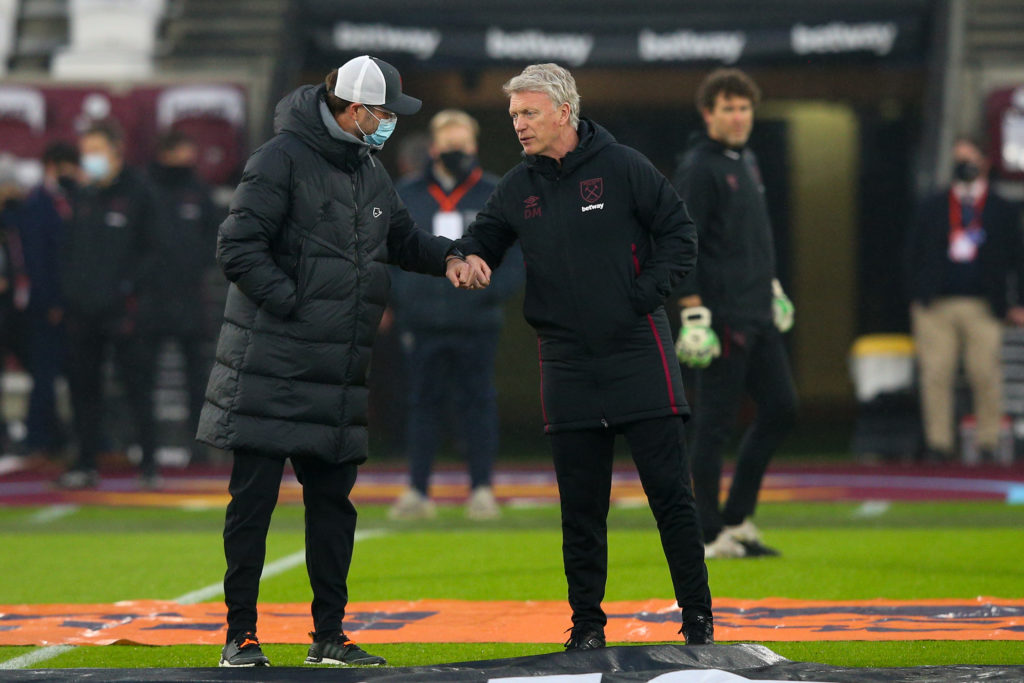 Jurgen Klopp has his team playing some truly devastating, 'rock and roll' football. West Ham will undoubtedly have our work cut-out against Liverpool this evening. The German may well have just given David Moyes a chance to change his horrendous record at Anfield, however…
Cocky Klopp speaks ahead of Liverpool vs West Ham
The Hammers beat Liverpool 3-2 in the reverse fixture at the London Stadium back in February. It was a Moyes masterclass on the day.
West Ham hit the Reds on the counter attack time and time again, allowing the visitors to have the majority of possession.
Doing the same at Anfield will be a completely different story though, that goes without saying. Moyes hasn't won there in 20 attempts.
Klopp was speaking to reporters yesterday during his pre-match press conference and suggested that he knows exactly how we will set up against his team: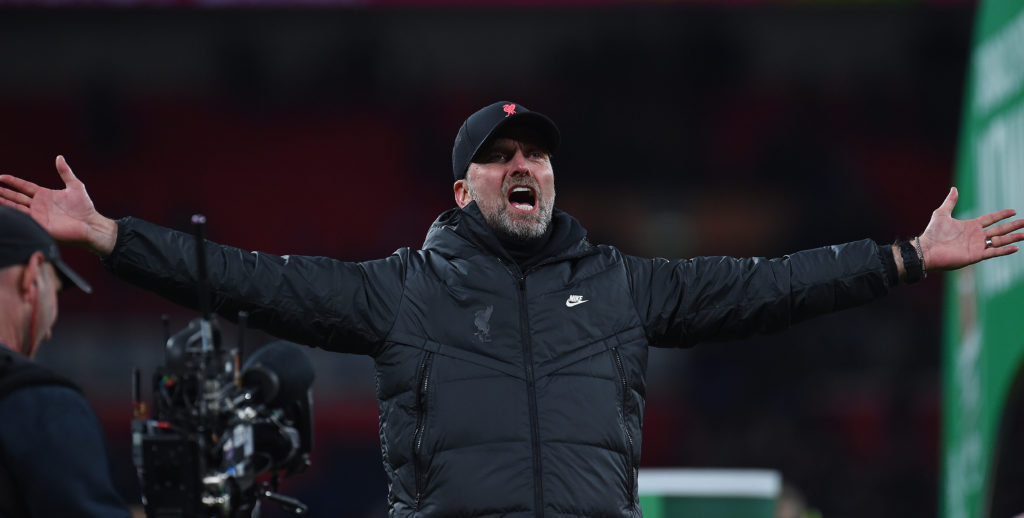 "Against us they're usually defensive-orientated and counter-attacking."
Whilst Moyes may think that that particular setup will represent our best chance of getting a result against Liverpool, the fact that Klopp is expecting it makes it kind of self-defeating.
So why not mix things up? How about taking the game to the Reds from the very first whistle? Get in their faces, press high up the pitch and give them something else to think about.
We haven't got anything to lose really have we. And after Klopp's cocky assumption of how West Ham are going to setup at Anfield this evening, perhaps Moyes should spring a big surprise on the German.
And maybe then, West Ham might be able to cause what would be a huge shock on Merseyside today.
Read also:
Atalanta chief has just made a quite stunning West Ham Europa League claim
Report: West Ham want to sign £8.3m Bayern Munich ace with 12 goals, 6 assists this term
29-year-old was sensational against Wolves and proved how vital he is to West Ham
Brilliant post-Wolves video proves exactly why we must back Moyes to sign the right players
Have something to tell us about this article?
Let us know