Thee unrest behind the scenes spreads after veteran star Aaron Cresswell sits out training as move he wants hangs in the balance.
Whatever way you look at it there are clearly problems at West Ham at the moment.
The Hammers are the only club in the Premier League yet to make a signing for their first team in the summer transfer window.
That is gravely concerning given West Ham flirted with relegation last season.
The response from our top source inside West Ham was 'who knows' when asked whether there was any truth to claims new technical director Tim Steidten could walk less than a month into the job.
He added that the German is finding David Moyes 'very hard work' as West Ham find themselves in a transfer stand-off.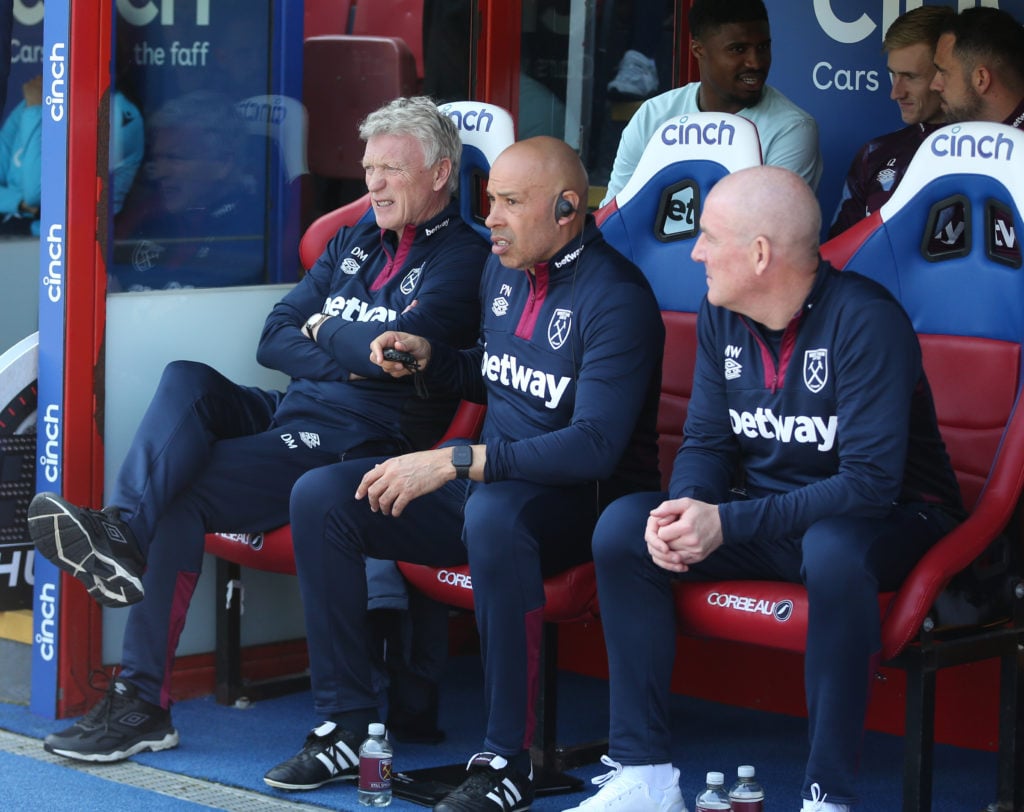 Captain and coaches gone, no signings and a transfer stand-off suggest West Ham are a club in limbo
Assistant coach Mark Warburton left the club suddenly and revealed he had to in order to keep his friendship with Moyes.
And highly-regarded assistant Paul Nevin has also left the club.
Neither have been replaced and it comes after the departures of Alan Irvine and Stuart Pearce in consecutive summers.
On the pitch Moyes has obviously lost talisman and captain Declan Rice.
He is yet to name a new captain and has no new additions with the season now two weeks away.
So it is fair to say the Hammers are in a state of limbo.
Michail Antonio is being linked with a move away.
And The Guardian journalist Jacob Steinberg has claimed he is not alone in wanting out with Gianluca Scamacca and Aaron Cresswell also being heavily linked with West Ham exits.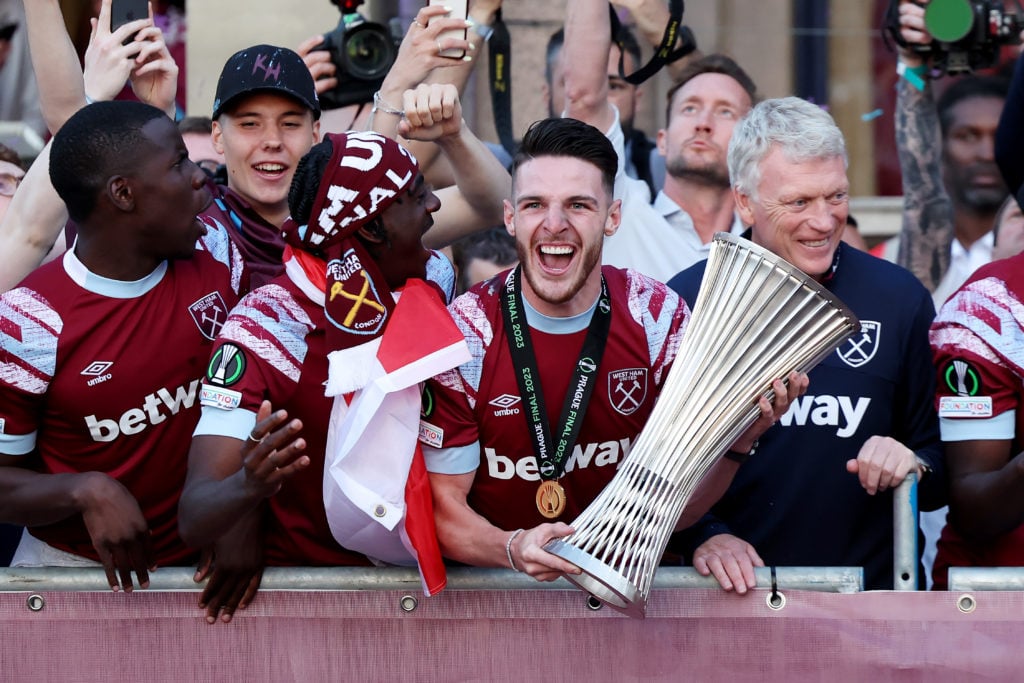 Unrest behind the scenes at West Ham spreads as veteran star Aaron Cresswell sits out training as move he wants hangs in balance
Now the latter seems to be taking matters, somewhat surprisingly, into his own hands.
The unrest behind the scenes spreads after veteran star Cresswell sits out training as move he wants hangs in the balance.
According to Hugh Southton, Cresswell has been missing from training as a move to Wolves, which the defender is keen to make happen, looks doomed.
"Although the deal has yet to agreed it is assumed that his head is not in the right space and he was absent from yesterday's double training session at Rush Green…" Southon reports.
"Cressy has thought to have been offered a two year contract at Wolves on better financial terms than the £53,000 per week he is reported to earn at West Ham."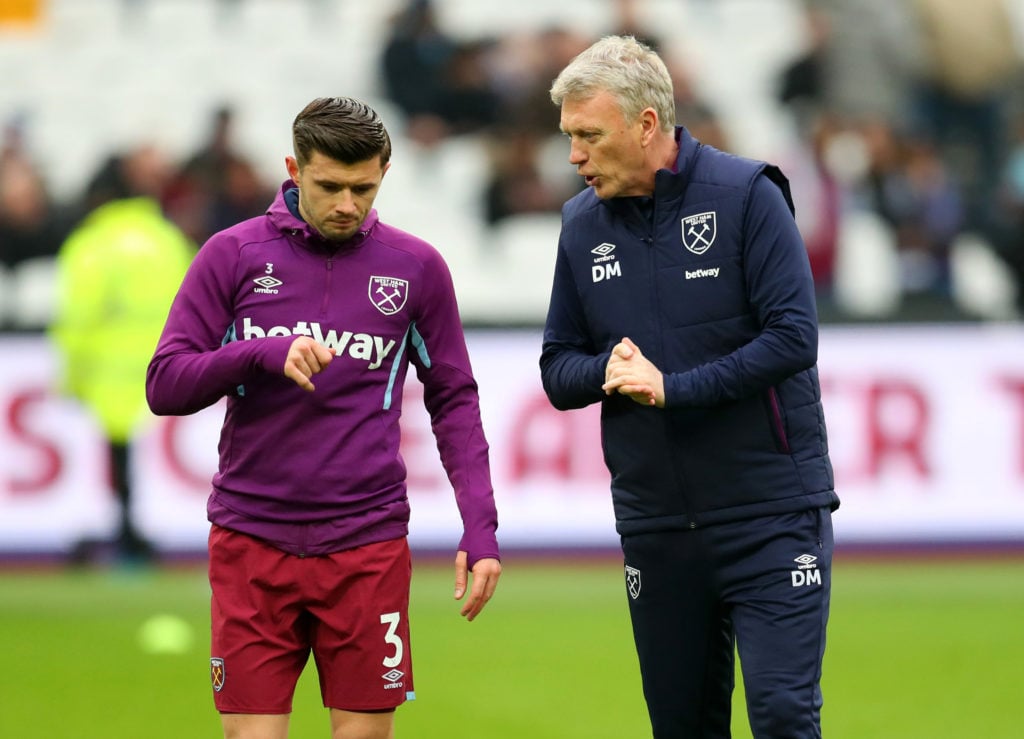 Out of character for stalwart but no hiding that natural parting of ways is what is needed
If Cresswell is sitting out training in a bid to force a move or in some form of protest then it would be hugely surprising.
He is – as things stand – one of West Ham's vice-captains and longest serving players.
So there is probably more to this situation than meets the eye. It would be totally out of character.
After all when Cresswell was dropped for the Europa Conference League final in favour of Emerson, he was the first person to celebrate with the Italy international.
Perhaps the manager has told him to sit out training while his future is resolved.
There is no escaping the fact West Ham are long overdue an upgrade in both fullback positions. A young, pacy, modern left-back is a must so Cresswell's departure was seen as a natural parting of the ways to make way for a new era.
READ ALSO
Related Topics
MORE WEST HAM STORIES