This is how disgruntled fans want to see West Ham line up to stay up starting with the must-win relegation clash against Nottingham Forest.
David Moyes is a man under pressure and the majority of West Ham fans are sick of his risk averse, safety first, stay-in-the-game approach.
West Ham may have one of the better defensive records in the Premier League but goals win games and the negative setup and mindset has made the Hammers profligate.
The Hammers don't even create chances let alone score goals.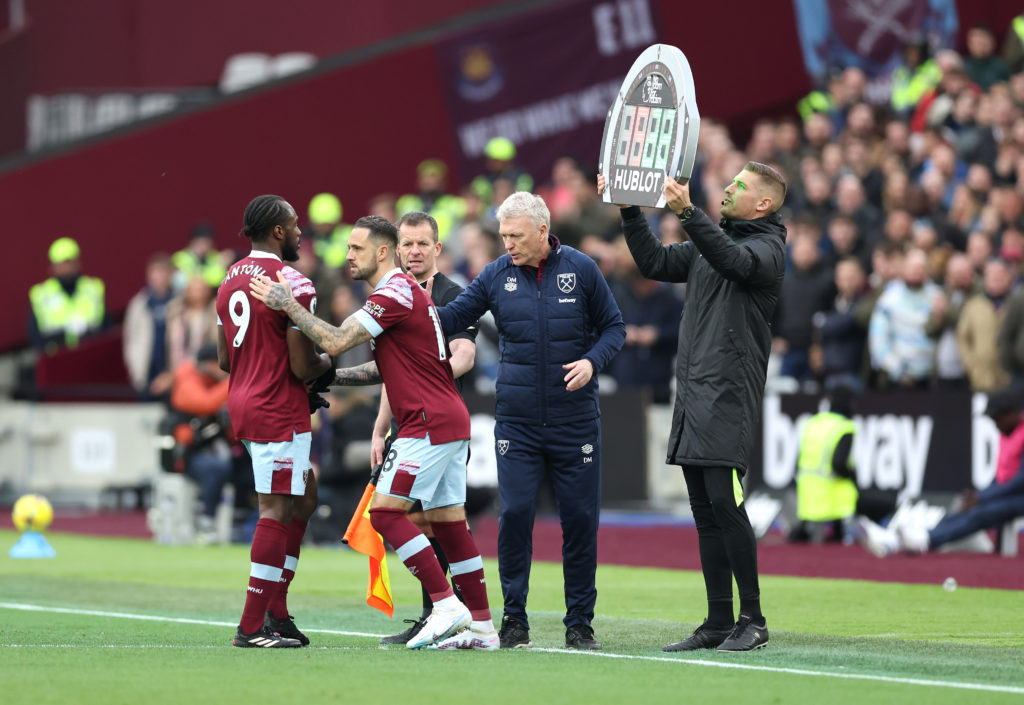 And they must start to do that if they are to have any hope of getting the five or six wins required from the final 15 matches to stay in the top flight.
That must start at the London Stadium on Saturday against Forest.
Lose and the gap between Notts Forest and West Ham will increase to eight points. Win and the Hammers can find themselves in 15th with a more positive outlook for the run-in.
The insipid, pathetic surrender to Spurs last weekend was the straw that broke the camel's back for man supporters.
While the players must take their fair share of the blame, captain Declan Rice made it clear afterwards the team are struggling to score goals in Moyes' system.
That has to finally change this weekend in favour of a more attacking setup and it is long overdue.
Obviously much will depend on injuries and player availability with question marks over Kurt Zouma and Lucas Paqueta.
Maxwel Cornet and Gianluca Scamacca are back in training but Moyes said both would need a few weeks training before being ready for a start.
So on that basis here is the more attack-minded setup West Ham must go with from here on in starting with Forest.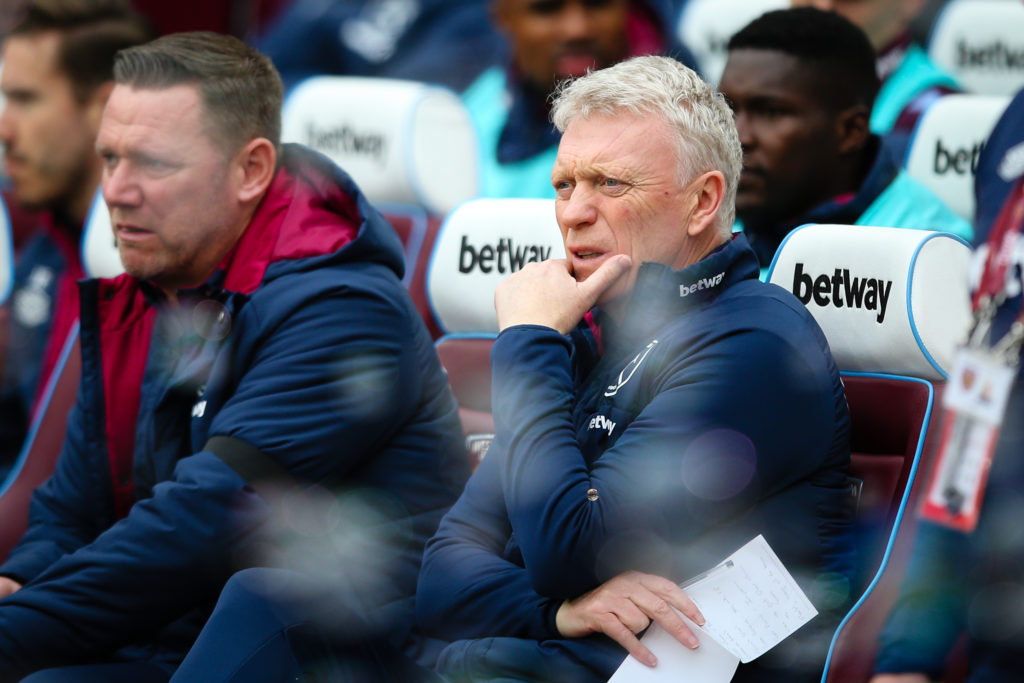 That means reverting to a back four to give more options going forward. There has been some deluded narrative that West Ham had turned a corner thanks to the five at the back formation.
There is no evidence for that whatsoever and it certainly hasn't helped West Ham win matches or create more chances and goals.
This is how disgruntled fans want to see West Ham line up to stay up starting with must-win relegation clash against Nottingham Forest. Alternatives in bold if first choice unavailable.
Moyes must play a 442 or 4411 formation with Ings in and around Scamacca (when available) or Antonio. Bowen and Antonio – or Cornet when available and failing that Benrahma – will act as more traditional wingers but licence to come inside and get closer to the front two.
Rice and Paqueta or Soucek/Downes will need to play more disciplined roles protecting the backline.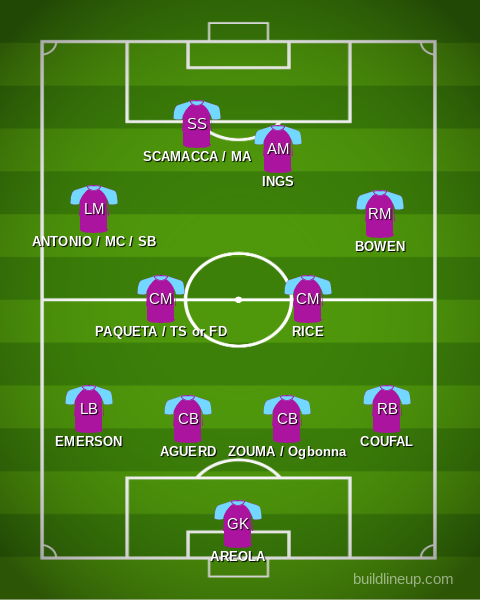 This approach will give the opposition so much more to worry about and help get West Ham's attackers closer together, creating combinations and making runs.
When Scamacca is fit to start those four all have something a bit different too and both Ings and the Italian can hold the ball up and bring others into play much better than Antonio.
Ings is a ruthless finisher and so is Scamacca when he gets the chances while Bowen and Antonio have just as many assists as they do goal for West Ham and that needs to be their focus.
Those who don't agree or have bought into the five at the back fallacy, ask yourself this – can it really be any worse?
Come on Moyes, you know it makes sense.
MORE WEST HAM NEWS
Have something to tell us about this article?
Let us know