Simon Jordan massively misses the point in dig at West Ham and the club's fans after statement 3-2 win over Liverpool at the weekend.
West Ham are fighting on all fronts this season and supporters are understandably loving life.
David Moyes has transformed the Hammers from a side battling relegation to a genuine European outfit.
West Ham leapfrogged Liverpool to deservedly go third in the Premier League with nearly a third of the season gone.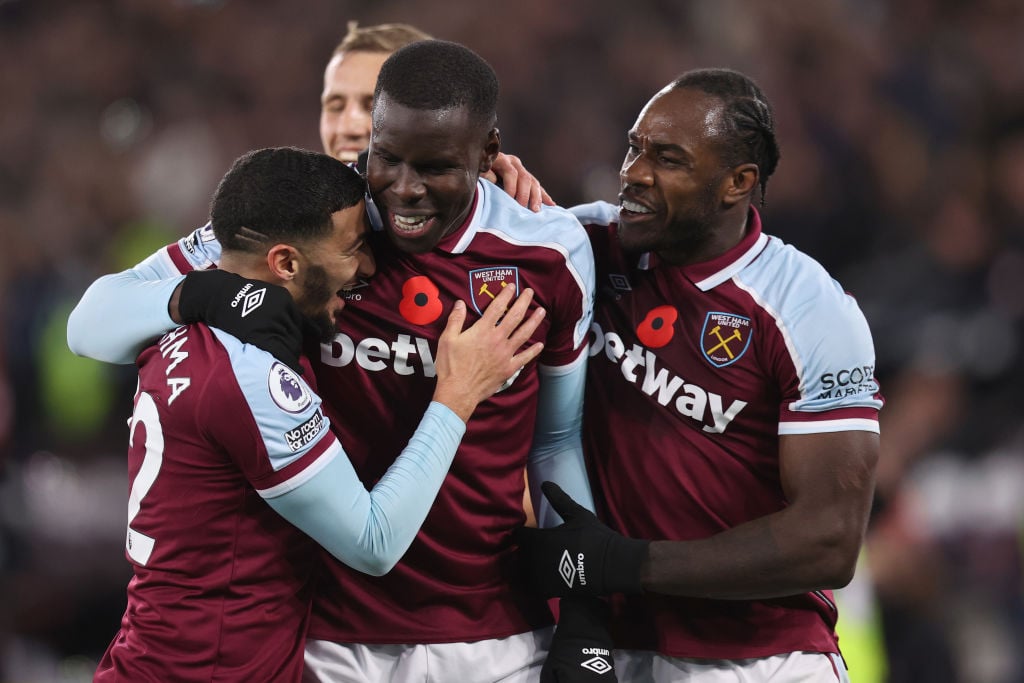 Moyes's side are one game from the Carabao Cup semi-finals. The east Londoners are unbeaten in Europe and are on the brink of making the last 16 of the Europa League too.
One of Moyes's biggest achievements, though, has been dissipating the toxic atmosphere that had enveloped West Ham when he returned for a second spell of fighting off relegation.
And now the London Stadium is rocking each game as West Ham fans love what they are seeing from his young, hungry side.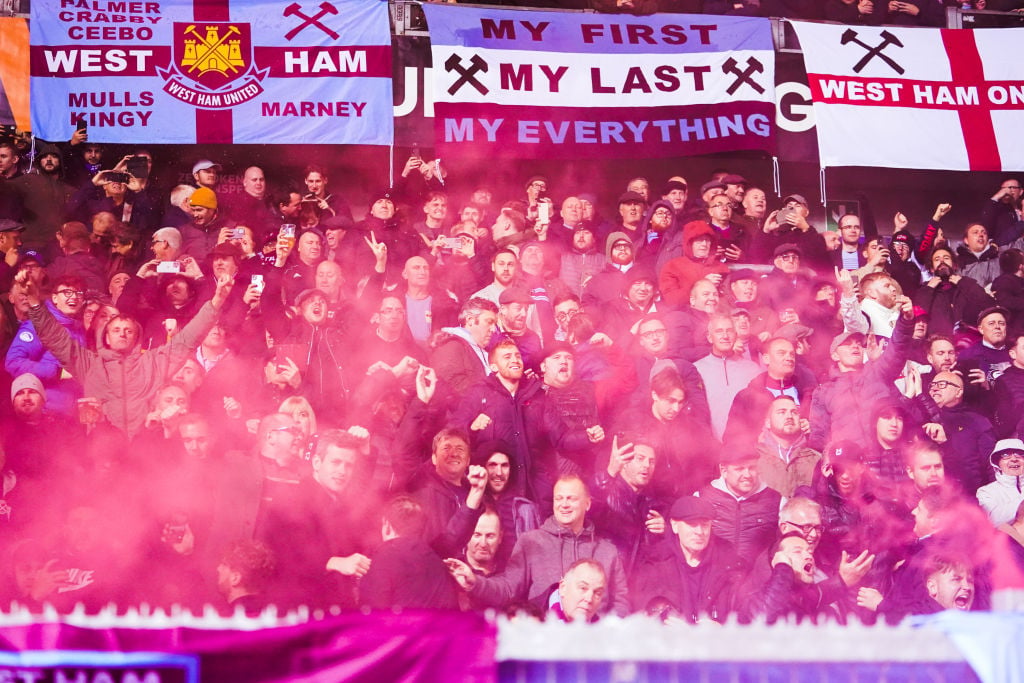 Simon Jordan massively misses the point in dig at West Ham
West Ham fans have been belting out the chant 'West Ham are massive, everywhere we go' at games.
But talkSPORT pundit Simon Jordan has criticised supporters, saying they are setting themselves up for a fall with their 'massive' slogan and are getting ahead of themselves.
"You open yourself up to ridicule by putting these sort of statements out," Jordan told talkSPORT.
"It's a mission statement as well as a glowing endorsement of what they're currently achieving. It's like money talks and wealth whispers, isn't it? You're being judged by overachieving, rather than setting yourself a standard and then underachieving against it.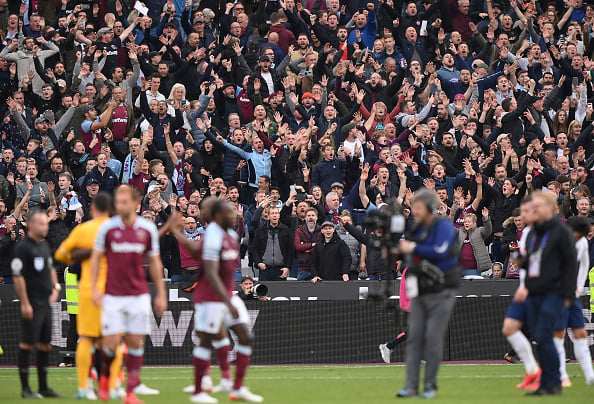 "West Ham have a massive fanbase. They have a massive stadium. They're increasing the size of their stadium. Their achievements are massive at this moment in time, in comparison with West Ham's achievements of recent times.
"But that doesn't make them massive, by comparison to clubs who are really, genuinely, bonafide massive. That's Man City and their achievements. Liverpool and their achievements and history. Chelsea in their recent history.
"What we're saying, really, by looking at this, is are you getting a bit ahead of yourselves?"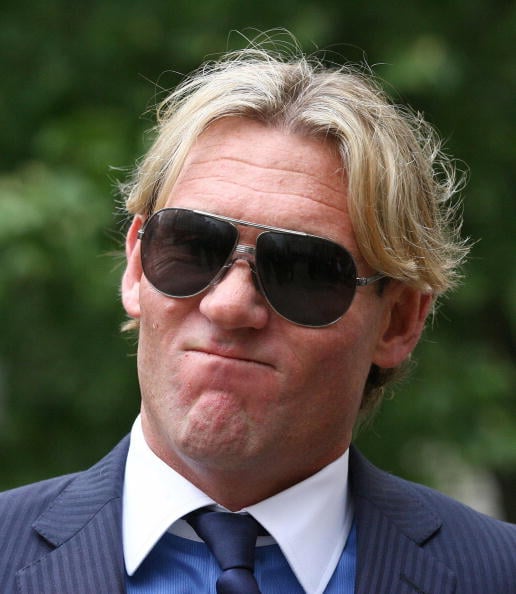 West Ham are massive. And Jordan is MASSIVELY missing the point. Spectacularly so.
For a start this West Ham team are no flash in the pan. The form of the Irons has been consistent over the last 18 months. And statistics show we have officially been the third best side in the country in 2021 behind Man City and Chelsea.
But Jordan is missing the point over the 'massive' slogan and chant.
As well as being fiercely loyal, West Ham fans are famous for their Cockney wit.
West Ham have not won a major trophy for over 40 years but have always packed out stadiums home and away. That is massive.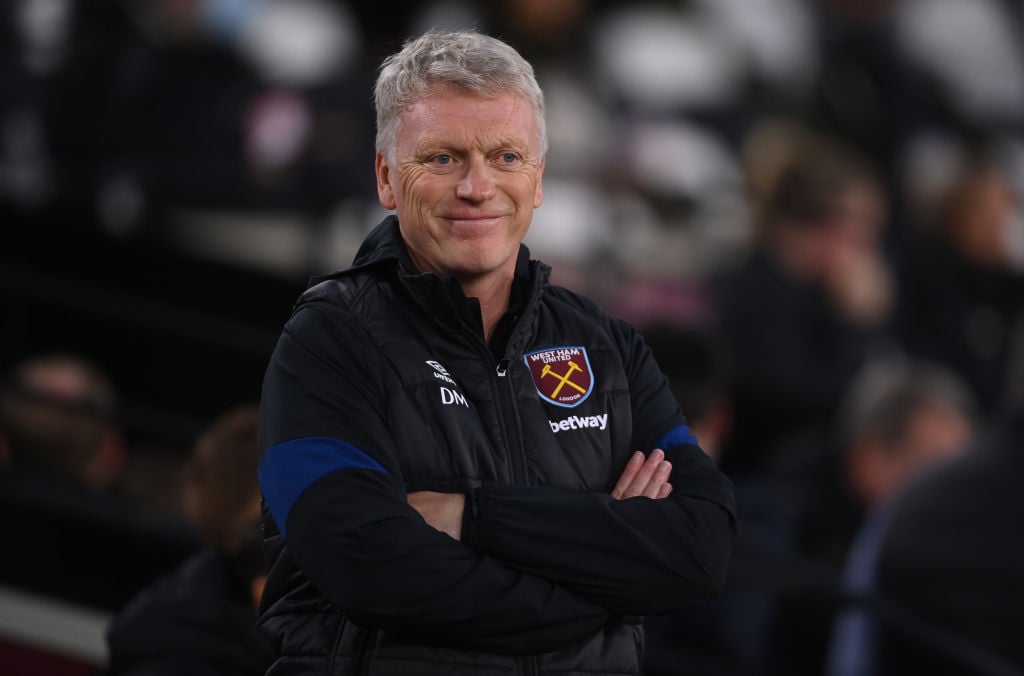 But the chant is sung in a self deprecating way.
We're the least bombastic fans in the country. It's a bit of fun. A song that is sung with a bit of irony and Jordan – who is a superb football analyst and usually very much in tune with the goings on at West Ham – is simply being a curmudgeon.
It's sung with a similar irony that England fans belt out 'It's coming home'.
West Ham fans have suffered some tough times over the last 40 years. They deserve to have a bit of fun.
Aspects of the club – as Jordan rightly points out – are massive. The fanbase being the biggest barometer of the size of a football club for proper supporters.
But West Ham fans aren't actually gloating that they are suddenly massive. Just like we don't actually believe we won the World Cup when we've sung that too over the years.
Lighten up Simon and let us enjoy ourselves for goodness sake.
West Ham fans can't win. Criticised when we couldn't go to games due to the pandemic and our absence being cited as the reason the team was doing well.
Then when we are in the ground being positive we get hit over the head with things like this.
More West Ham news:
Related Topics
Have something to tell us about this article?
Let us know