Respect the point? Let's see how many still do after a 10-game week for West Ham's relegation rivals without reply.
Before the huge home match against Aston Villa, we were all billing it a must-win as the Hammers fight for their Premier League lives.
But alas another game without a victory leaves West Ham with a woeful record of just 15 wins in 53 Premier League matches under David Moyes, stretching back 15 months.
Yet some West Ham fans have been channelling their inner Sam Allardyce by telling others to 'respect the point' after the 1-1 draw against a Villa side sat in no-man's land with little to play for.
The point lifted West Ham out of the bottom three by virtue of goal difference.
It is true that the bottom nine are separated by just five points in what is being billed as the tightest relegation battle for years.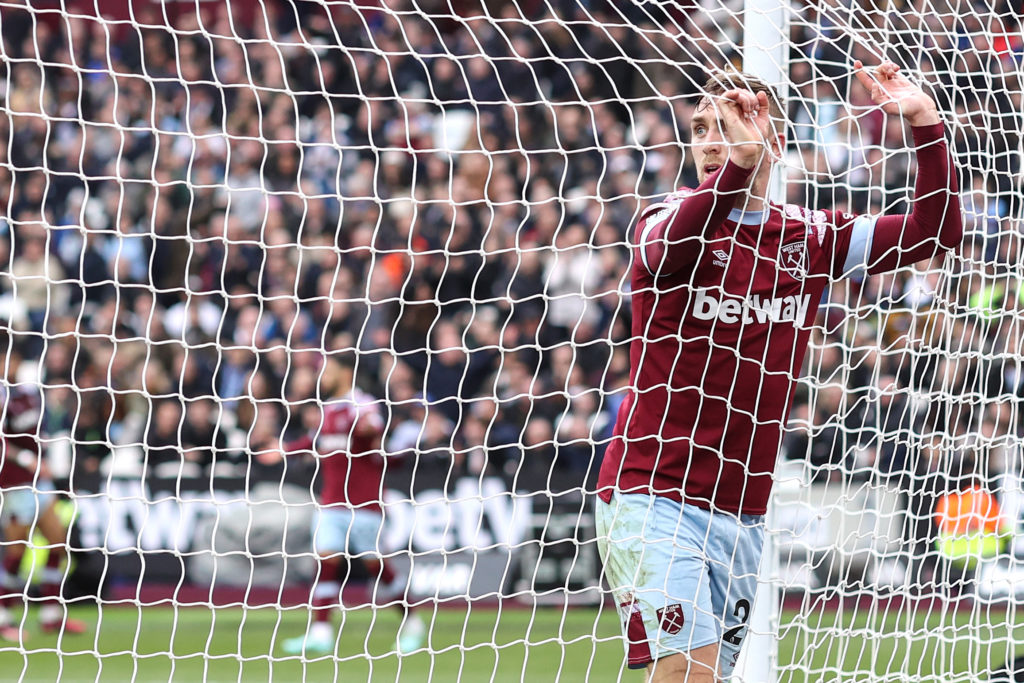 Respect the point? Let's see how many still do after 10-game week for West Ham's relegation rivals without reply
That is likely to change very soon, though. And West Ham will have no say in it at all.
Respect the point? Let's see how many still do after a 10-game week for West Ham's relegation rivals without reply.
Along with 'respect the point' some West Ham supporters have been clinging on to the fact the relegation battle is 'so tight' in understandable desperation.
But many may not have realised what lies ahead this week.
All of West Ham's relegation rivals are in action this week – some of them twice – while the Hammers do not play again until April.
There are nine matches involving all our direct rivals and 10 chances for them to get points with two going head-to-head in one of the games when Wolves take on Leeds.
Southampton play twice this week as do Crystal Palace while Leeds, Everton, Wolves, Bournemouth, Forest and Leicester are all in action too.
West Ham cannot expect favours from anyone – as we have seen in recent months. So to hope so many matches go in our favour over the next week is wishful thinking in the extreme.
Wishful thinking – the results West Ham need to go their way as rivals have 10 chances to put points on the board:
Wednesday
Saints to lose at home to Brentford
Palace to lose away at Brighton
Friday
Forest to lose at home to Newcastle
Saturday
Bournemouth to lose away at Villa
Leicester to lose away at Brentford
Southampton to lose at home to Spurs
Wolves and Leeds to draw or Wolves to win
Everton to lose away to Chelsea
Sunday
Palace to lose away to Arsenal
So as you can see the situation will likely get much worse for West Ham very soon and those who have been saying 'respect the point' may soon be looking rather ridiculous.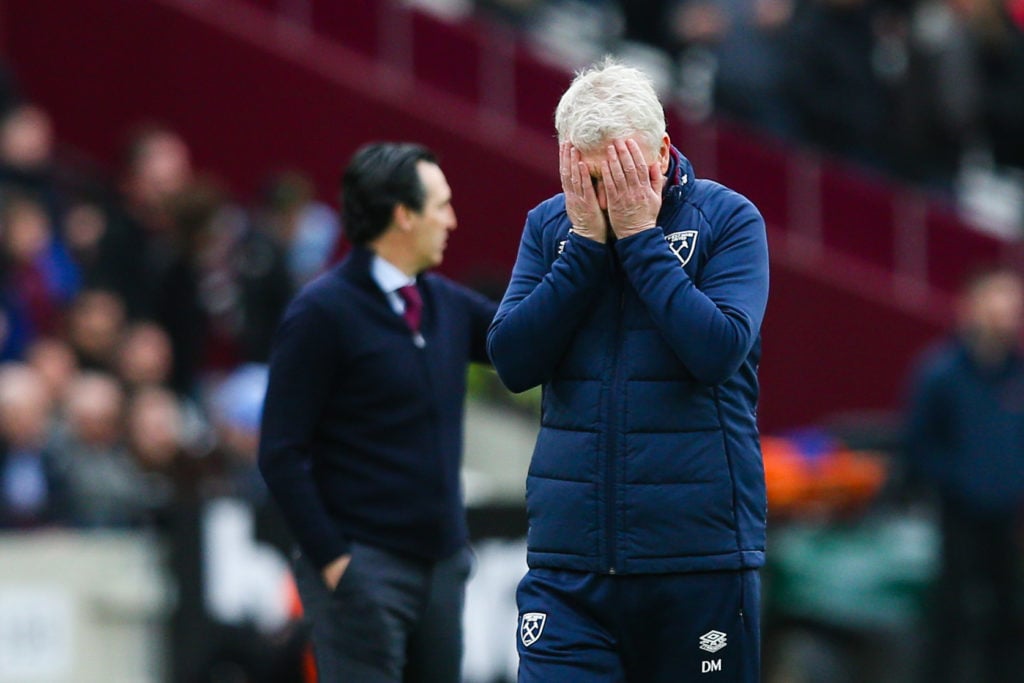 And don't say West Ham will have a game in hand. Because that "game in hand" is against Man City away for goodness sake.
Living in the real world, West Ham are likely to be back in the bottom three over the international break. And there is a high chance they may even go into the Southampton game after the break rock bottom of the table. Sorry but that's the harsh reality many are failing to grasp.
If you thought the players struggled to deal with the pressure against Villa, imagine that scenario for the Saints clash.
West Ham need at least four or five wins to have any realistic hope of staying up.
Away matches have essentially been write-offs for West Ham for the best part of 15 months. So Moyes and fans are banking on picking up those wins at home.
Our remaining home games are against Southampton, Newcastle, Arsenal, Liverpool, Man United and Leeds.
Realists can see two wins there at best. Optimists perhaps three.
It is time for some to wake up and smell the coffee.
MORE WEST HAM NEWS
Have something to tell us about this article?
Let us know