'PTSD': West Ham cult hero Jimmy Walker was angered during the Argentina vs Mexico World Cup clash out in Qatar last night.
Lionel Messi scored the breakthrough goal for Argentina before setting up Enzo Fernandez to make it 2-0 on the night.
The South Americans desperately needed the win last night. A defeat would have knocked them out of the World Cup and sent them home from Qatar.
A draw against Poland on Wednesday may well be enough to see Argentina qualify from Group C, but a win would guarantee they progress through to the last 16 as group winners.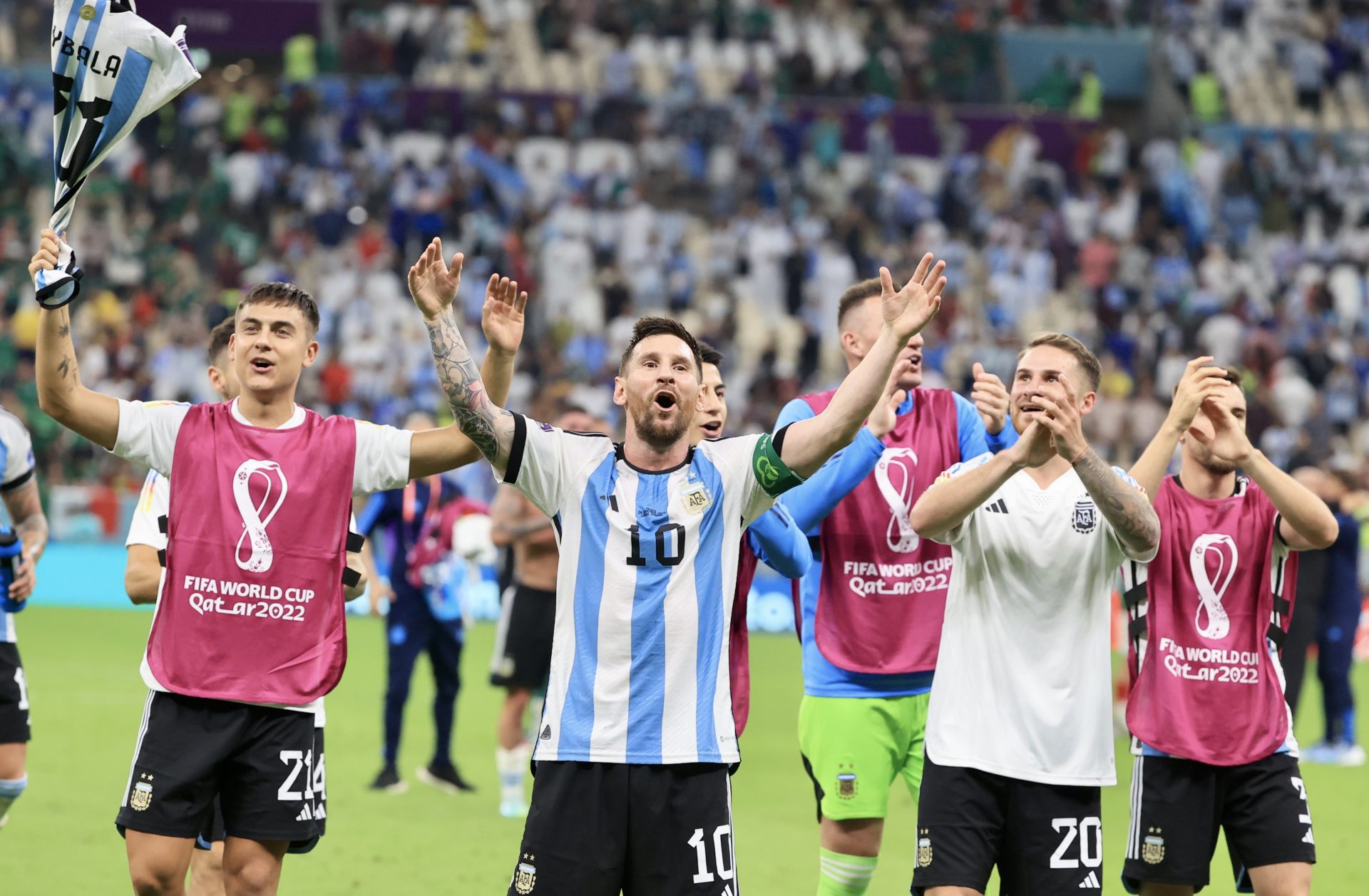 They have Lionel Messi to thank for the fact that they are still in the tournament. But in fairness, Argentina manager Lionel Scaloni deserves a lot of credit as well.
The 44-year-old mixed things up for last night's game after his side's shocking defeat to Saudi Arabia. And it yielded dividends.
The Hammers fans will know Scaloni well. He played for us in the 2005/06 season and made 17 appearances for the club.
However, one former West Ham player said something about the Argentina boss that all Hammers fans will relate to…
'PTSD': West Ham cult hero was angered during Argentina vs Mexico World Cup clash
Jimmy Walker took to Twitter during the huge World Cup 2022 clash between the two Latin American sides out in Qatar last night.
The Hammers cult hero highlighted something that all West Ham fans would have been thinking!
Way back in 2006, West Ham faced Liverpool in the FA Cup final.
After a thrilling contest, the Hammers led the Reds 3-2 in stoppage time, and the ball fell to Scaloni in the right-back position.
He could have done a whole number of things. He could have let it run out for a goal kick, or put it out for a throw-in or even pass to a teammate!
Instead he hoofed it upfield in the middle of the pitch to a Liverpool player who put it straight back into our box.
The ball was headed out, it fell to Steven Gerrard and the rest is history.
Ever since then, the West Ham fans have highlighted how Scaloni cost us the FA Cup trophy. It was hard to take at the time, but in fairness, we don't often get reminders of the incident anymore.
This World Cup has brought it all back though, with Scaloni on the touchline for Argentina.
And Jimmy Walker's tweet during the Argentina vs Mexico World Cup clash would have resonated with every single West Ham fan.
Read also:
'Barbaric': Argentinian pundit drops huge Rice claim after Bellingham steals show for England
Rice's 'heart set' comments will be music to West Ham fans' ears
Have something to tell us about this article?
Let us know