What David Moyes said to fans in the West Ham programme for the Aston Villa match has redefined the definition of irony.
Ask any Hammers supporter what is to blame for West Ham's demise over the last 15 months and the 'negative' approach of the manager will be the general consensus of opinion.
Moyes' risk averse approach has yielded just 15 wins in West Ham's last 53 Premier League matches in that time.
As a result the Irons find themselves in the thick of a relegation battle they don't look capable of winning.
As well as negative tactics and approach, Moyes has also been accused of negative substitutions and team selection.
His refusal to use £35m striker Gianluca Scamacca in a 4-0 defeat to Brighton and damaging 1-1 home draw with Villa being exhibit A.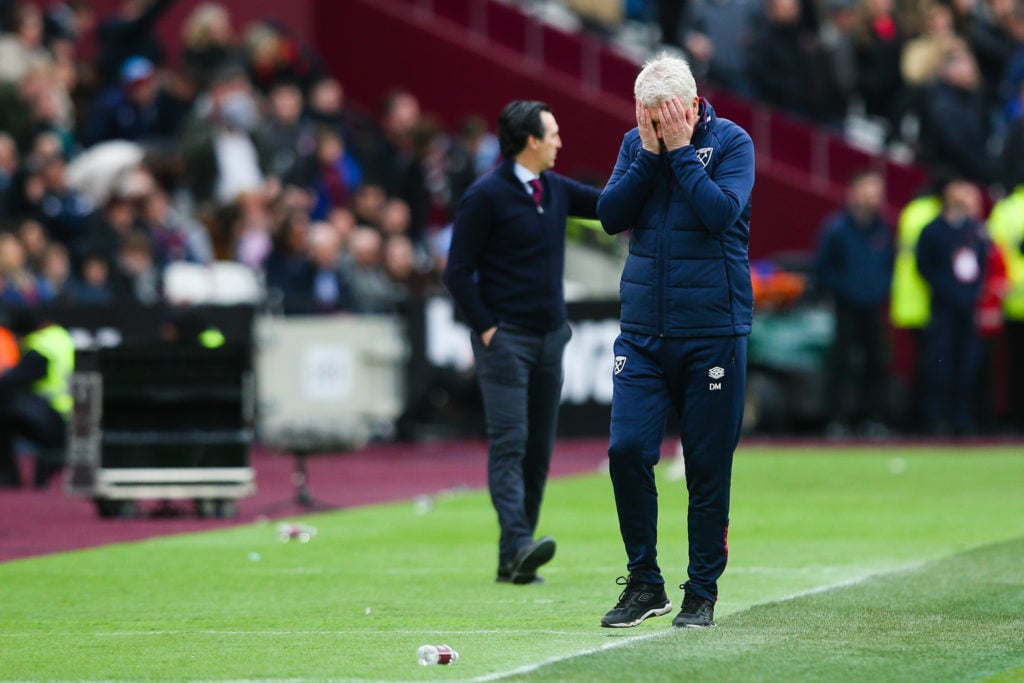 It is not just West Ham fans who have grown sick of Moyes' negative approach, though.
There has been growing unrest in the West Ham dressing room with some players tired of the tactics deployed by Moyes.
That's according to a report from The Guardian who claim that there are players at the London Stadium who feel as though Moyes's negative approach to games is holding them back, and preventing them from winning games.
But instead the manager decided to focus on negativity from fans in his programme notes for the Aston Villa clash.
In fact what Moyes said to fans in the West Ham programme has redefined irony.
"We also need everyone to be pulling together as we aim for positive results," Moyes said in the West Ham programme for Aston Villa.
"I am, like everyone here today, a football supporter and I know exactly what it is like to follow your team with loyalty and dedication, home and away.
"It is a lifelong passion. Different opinions are – and always have been – an integral part of being a fan but, in all my years as a manager, I've never found negativity to help any team."
The comments did not go unnoticed by disgruntled West Ham supporters.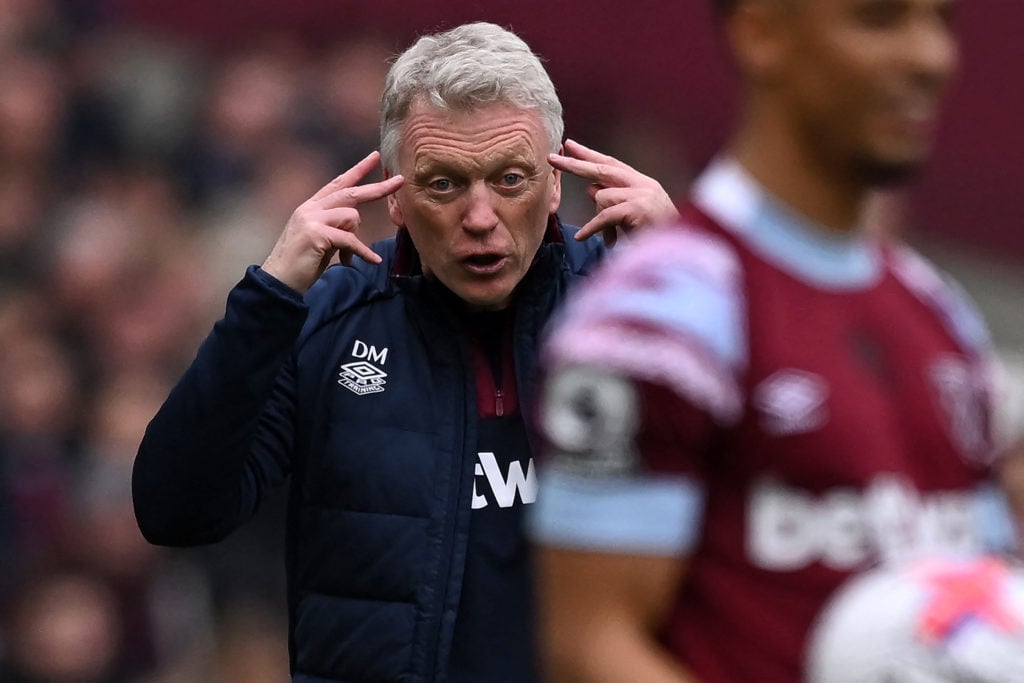 And the irony of a manager – whose negative approach and tactics are widely blamed for the team's predicament – suggesting fan negativity is hindering his side was not lost on the Hammers faithful either.
"We need everyone pulling together" says Moyes while repeatedly antagonising fans by questioning their support.
The Scot is right, negativity is not conducive to a successful team.
Perhaps it is time to practice what you preach?
MORE WEST HAM NEWS
Have something to tell us about this article?
Let us know