Emerson Palmieri: The most pointless Premier League signing of the summer, after his awful display for West Ham vs Brentford last night.
The Italy international left-back was brought to the London Stadium from Chelsea in the summer by David Moyes for around £15 million (Evening Standard).
As things stand though, he has failed to establish himself with West Ham, aside from a couple of decent performances in the UEFA Europa Conference League.
He has rarely played for the Hammers but every time he has, he has been completely underwhelming.
The early consensus is that Moyes might just have bought a dud. It did seem strange at the time just how keen Chelsea were to get rid of him.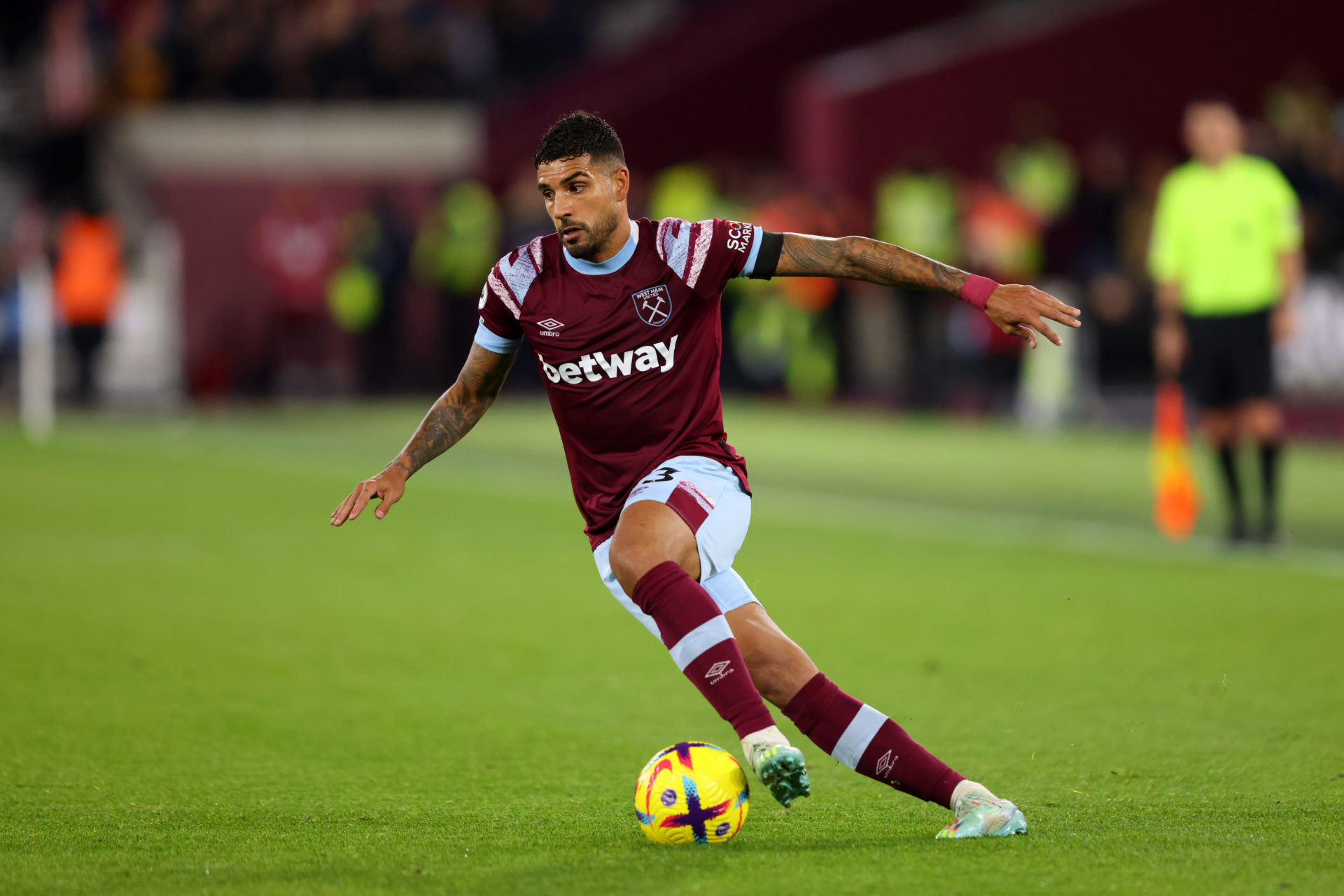 Emerson's display last night against the Bees left a lot to be desired, and highlighted just how little he suits our playing style…
West Ham vs Brentford shocker for Emerson
The former Chelsea and Roma man started against the Bees at the London Stadium last night in what was somewhat of a surprise selection.
Emerson, 28, was handed the left wing-back role by Moyes. It was a big chance for the West Ham man to impress his manager and the fans at the London Stadium.
Unfortunately for the Italy international though, Moyes doesn't seem to understand how wing-backs operate in the modern game.
If you are going to play with wing-backs, your front three need to operate centrally, in order to give the attacking full-backs space to bomb forward into.
Moyes had Said Benrahma hugging the left touchline though. This gave Emerson no space to run in to. So from that perspective, he was rendered entirely redundant.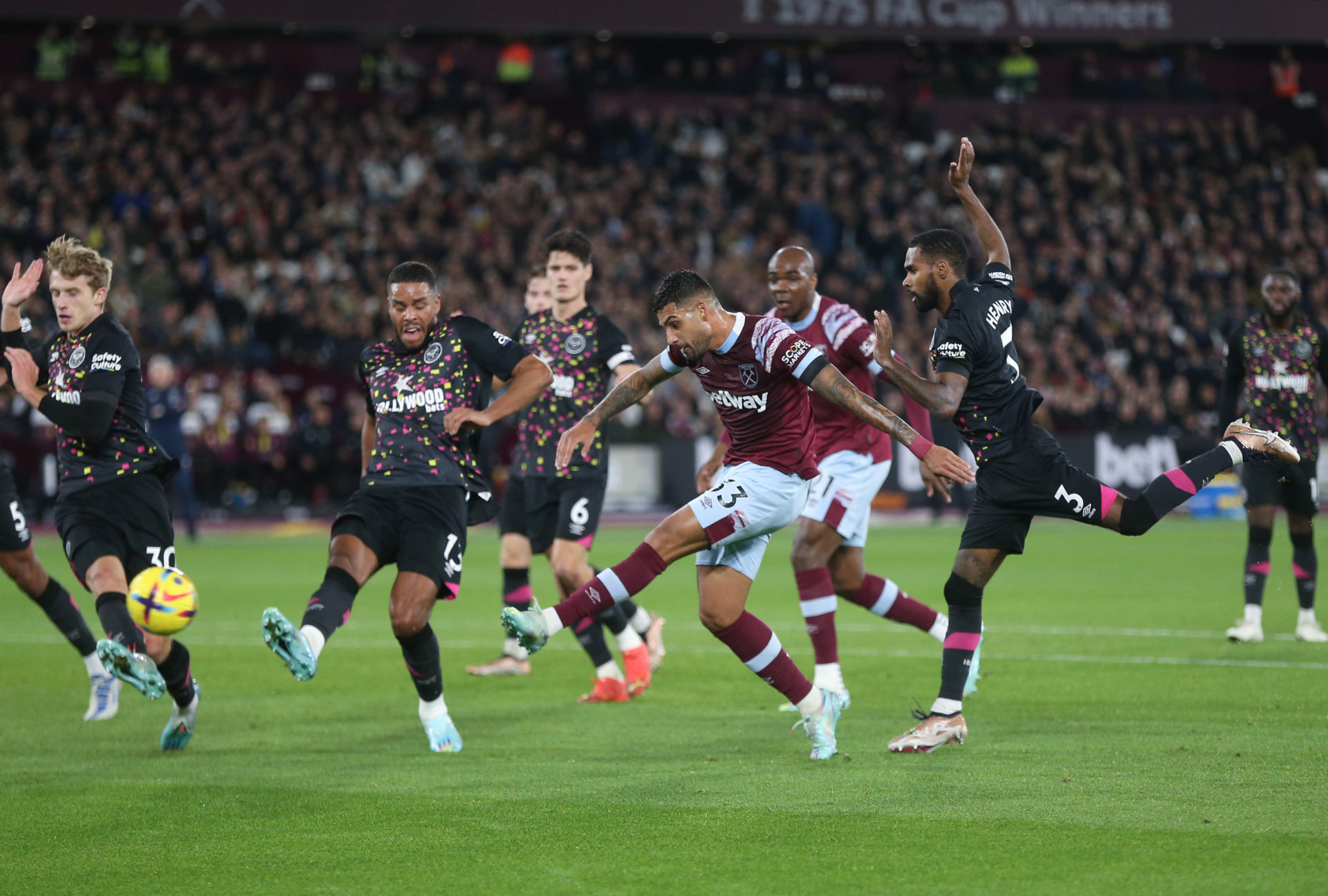 Aside form that though, he put in an embarrassing performance. He just looked like he wasn't interested, and was completely ineffective at both ends of the pitch.
As harsh as it might sound, I just don't think that Emerson Palmieri is suited to the fast tempo and robust nature of Premier League football.
The 28-year-old has no pace, doesn't have any bite in the tackle and isn't very impressive going forward either. I just don't really see what he brings to the table.
In the summer, it was vital for David Moyes to sign two young, energetic and powerful wing-backs in order to mould his team more in line with the requirements of modern day football.
Instead, he ended up signing the Italian.
And in my opinion, Emerson now looks like the most pointless Premier League signing of the summer. His performance for West Ham vs Brentford proved that.
Read also:
Report: West Ham could be gifted chance to sign 'exceptional' Champions League star
West Ham owners have made an incredibly inept David Moyes decision
Related Topics
Have something to tell us about this article?
Let us know