Daniel Kretinsky has been co-owner at West Ham for three months this week but has it been a massive anti-climax or is it too soon to judge?
When West Ham released an official statement confirming Kretinsky had become the second biggest stakeholder back in November, the excitement was palpable.
Here was a businessman with a net worth four times that of existing West Ham co-owners David Sullivan and David Gold.
A man with access to £700m every year to use purely for investments, a man who is a leading figure in a £15bn empire built by the deceased father of his partner. Someone with experience of running a football club regularly competing in Europe and for silverware. The man then to take West Ham to a new level?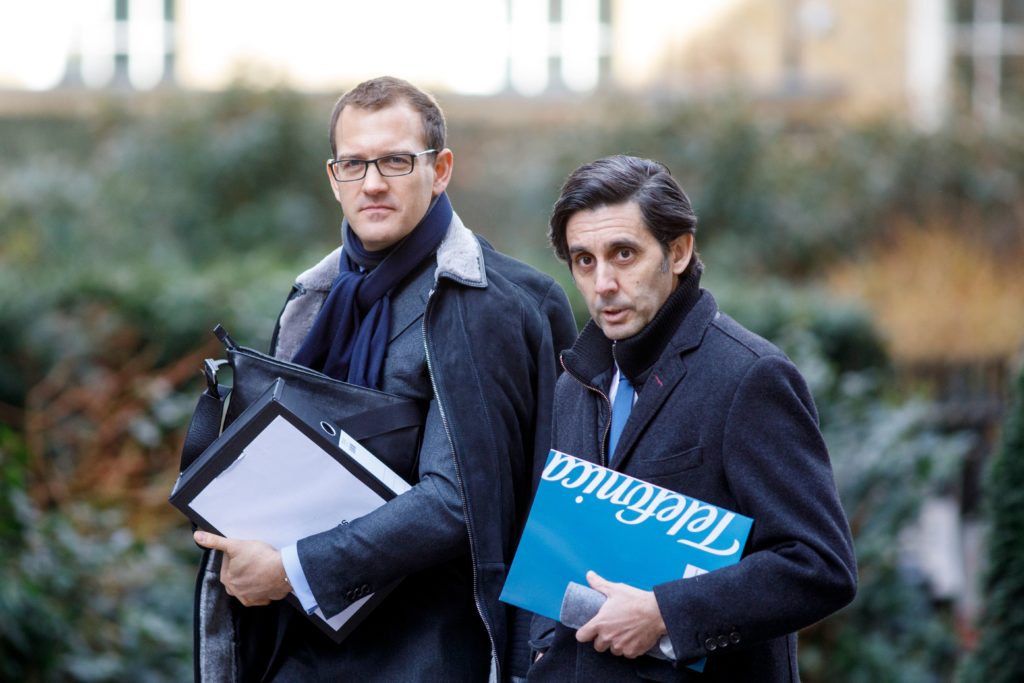 Reports and rumours abound following Kretinsky's arrival at West Ham that his investment – £150m for 27 per cent of the club – would allow the Hammers to spend big in the January transfer window.
It was just what West Ham fans wanted to hear. Too often in the past the club has failed to seize on the opportunity to seriously achieve something great.
In the 2015/16 Farewell Boleyn season, with Dimitri Payet starring, had West Ham just shown a touch more ambition in the January window, they could have qualified for the Champions League comfortably.
Slaven Bilic was desperate to sign a dominant central midfielder with William Carvalho the prime target. In the end West Ham finished just four points off a top four spot having drawn a joint league highest 14 (yes FOURTEEN) matches.
Had just two or three of those been wins – as they so easily could have been – the Hammers would have done it.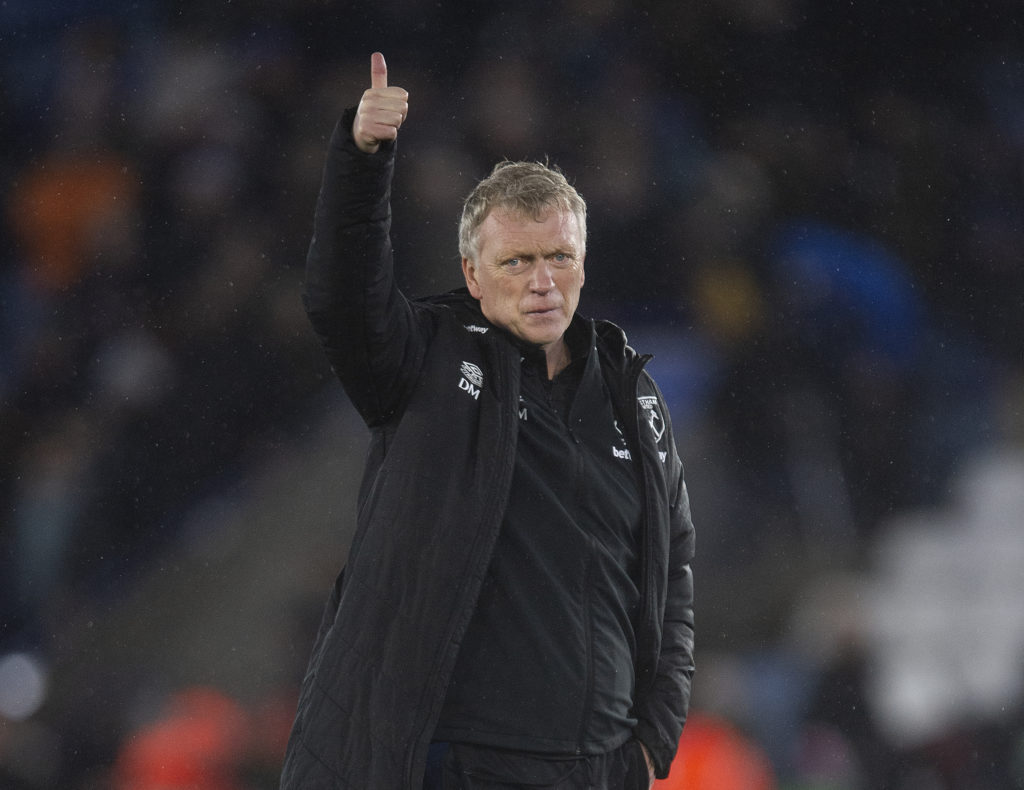 Last season was a similar story. David Moyes's amazing achievement of pulling the entire club up by the scruff of its neck to compete for a Champions League spot was nothing short of miraculous. But the world and its wife knew West Ham needed another striker to cover for the injury-prone Michail Antonio. That beyond Declan Rice and Tomas Soucek there was zero depth to their midfield.
So when West Ham lost Antonio and Rice for extended spells at crucial times only to miss out on fourth place by a solitary win, it left supporters thinking 'if only'. And plenty more saying 'I told you so'.
Now here we are again. Groundhog day. Moyes continues to work a minor miracle.
But with reinforcements clearly needed in key areas – namely up front (still) and defence – with West Ham fighting on three fronts during the run in of another hugely promising season, January came and went with no new signings.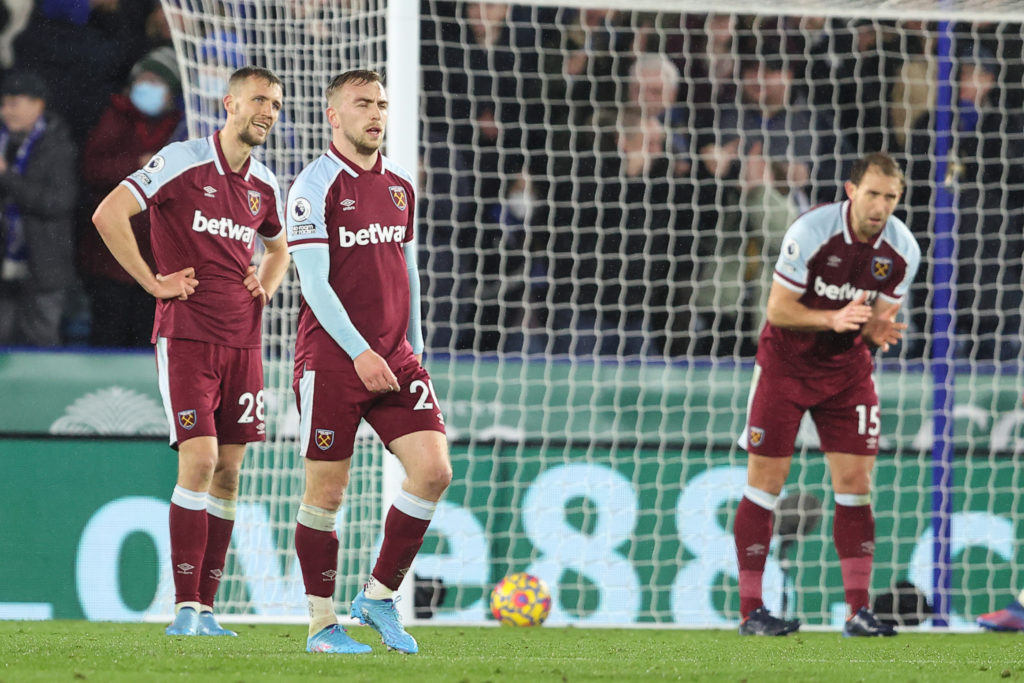 Fans were, understandably furious. And anyone doubting the strength of supporter feeling over the lack of investment last month only needed to tune in to the 2-2 draw with Leicester on Sunday where the chant of 'lies, lies, lies' – directed at Sullivan and Gold – was ringing out from the away end with the Hammers trailing 2-1.
One could argue West Ham fans should be happy with their lot. They are, don't worry about that. We know what we are and where we've come from. We also know why we moved from our beloved Upton Park to the London Stadium.
And when opportunity comes knocking sometimes you have to open the door.
Especially if that very opportunity was the sole reason you moved in the first place. And especially in the ultra competitive Premier League where so many so-called elite clubs are struggling or in transitional periods. What's that they say about never looking a gift horse in the mouth?
Who knows when West Ham will get this chance again? Why not go for it in January and chase that Champions League dream? There is no guarantee new players would have helped that cause of course. But it surely wouldn't have hurt.
Fingers have been pointed at Moyes after the uneventful window. The Scot told the press on several occasions the board were backing him and the money was there. But he could not get the players he wanted.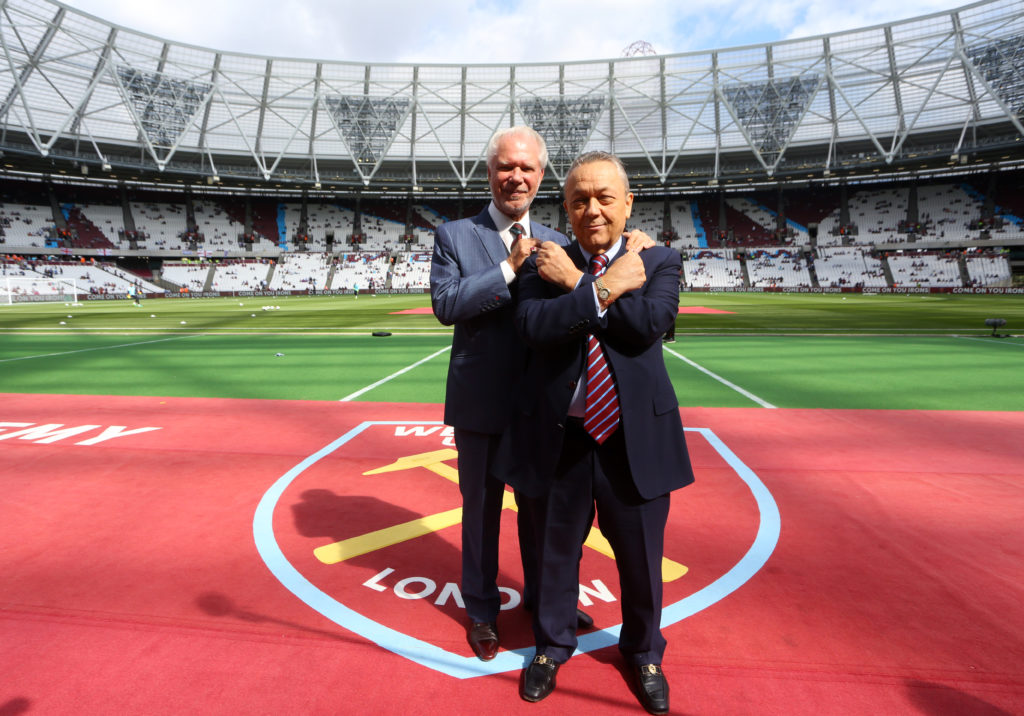 And that's the key. To get top players you have to pay top money. Not a half or two thirds what a selling club values their player at. When you're shopping in Harrods you can't barter over prices.
This was where Kretinsky was going to make the difference, though, wasn't it?
Evidentially not. Well not yet, anyway.
So Kretinsky at West Ham, a massive anti-climax or too soon to judge?
In truth it is both.
That January could turn out to be a watershed moment for this West Ham team. A large and influential group of West Ham fans, Hammers United, believe the lack of ambition on show will force players like Declan Rice and Jarrod Bowen to leave the club in the summer.
It is easy to see their point. Rice has declared he wants to win trophies, Moyes has declared he wants to match his talisman's ambition. Well let me tell you operating with one striker isn't sending that message.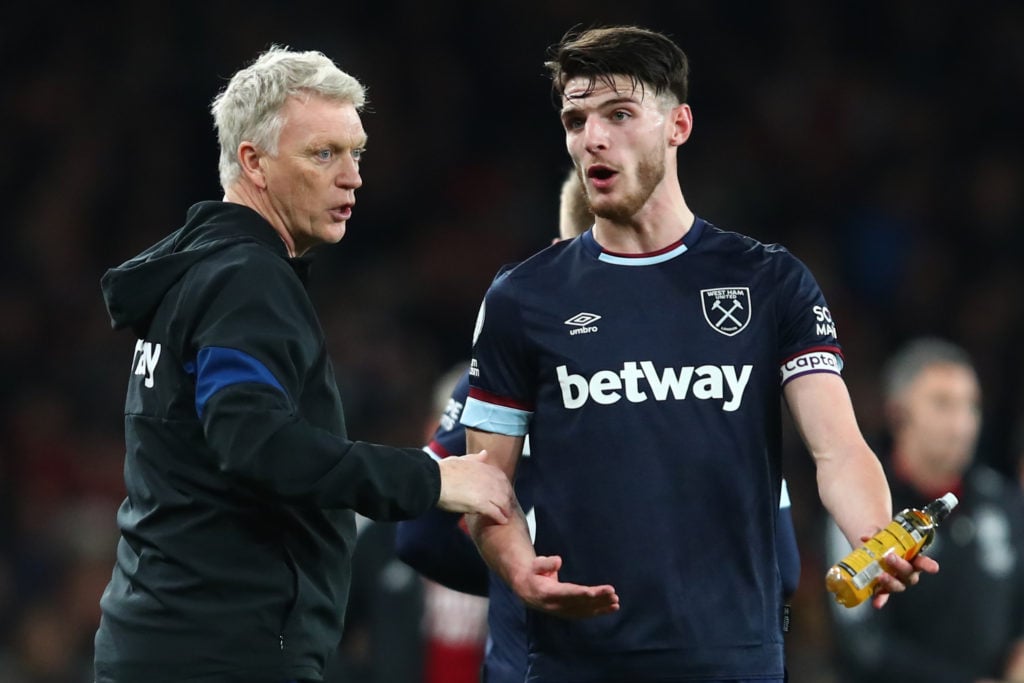 But it's not like we weren't given fair warning.
Speaking in an open letter to supporters via The Evening Standard after becoming West Ham's second biggest stakeholder, Kretinsky clearly stated there would be no lavish January spending splurge following his arrival in east London.
"Our investment will bring a positive improvement to the club's capital structure, initially enabling a reduction of its long-term debt and increasing the ability to further direct funds generated into key areas," Kretinsky said in The Evening Standard back in November.
"I hope our business acumen and experience of football will also prove beneficial to West Ham United.
"We have come to support the club but — so as to manage supporters' expectations — that doesn't mean big spending in the January transfer window. I'm hugely impressed by the work of David Moyes and his team who have improved results over a long period of time. This gradual evolution is, in my opinion, the most healthy way to build a strong club on a firm basis and with the right attitudes and culture.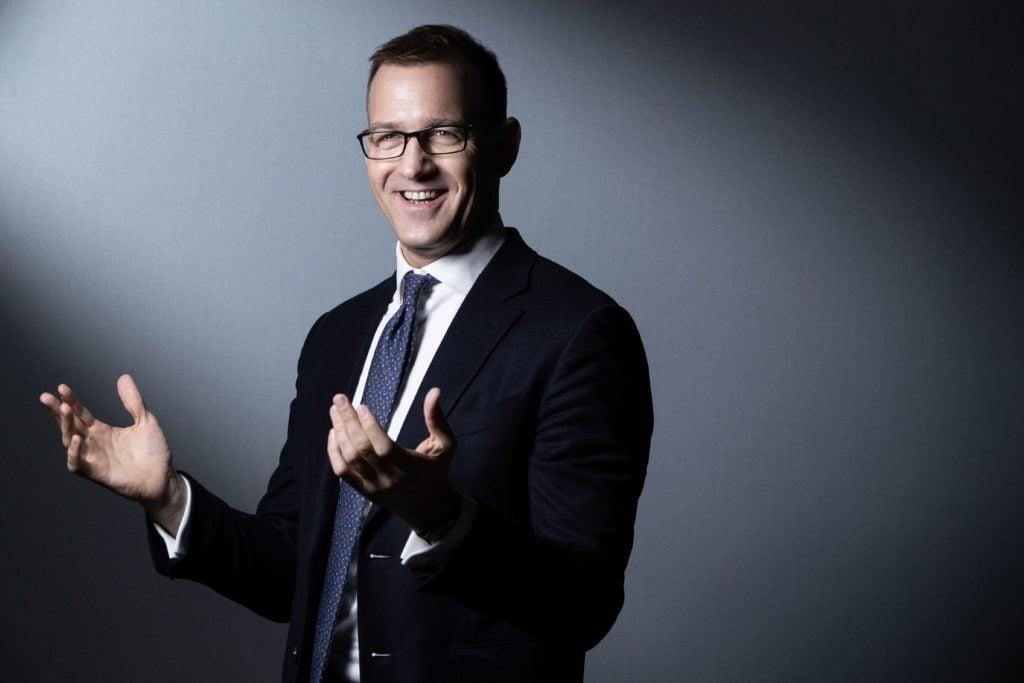 "I speak from experience. We tried to rush the development of Sparta Prague a couple of years ago and the results were disappointing. Improving the quality of the squad is great, of course, but we prefer a gradual way that preserves and protects the ethos of the club and its values, including team spirit."
The thing is West Ham fans were not expecting "big spending". But there is a massive difference between not spending big and not spending at all. Especially when you only have one striker, no serious back-up at left-back and problems in central defence.
It should also be noted, though, that West Ham were one of nine Premier League clubs not to make any signings last month. That is proof the window was, as Moyes stated publicly, more difficult than it has been in previous years.
Kretinsky has been linked with a full takeover at West Ham in the near future. And some have suggested the "Czech Sphinx" – as he is nicknamed in his homeland – wants to wait until he takes full control of the club before he sanctions spending his money.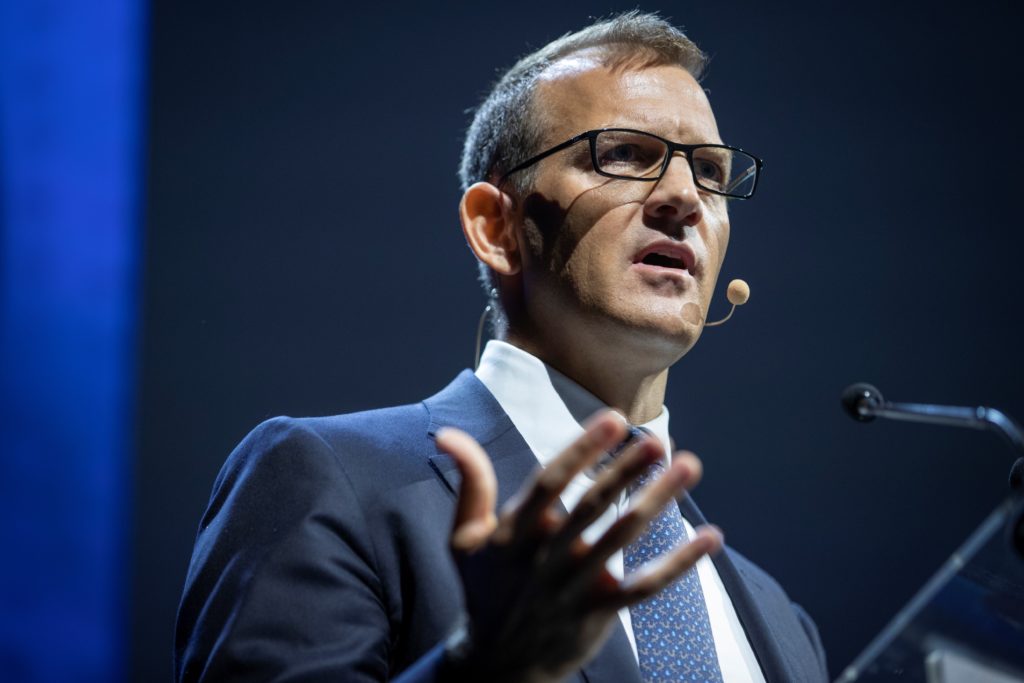 Daniel Kretinsky at West Ham: A massive anti-climax or too soon to judge?
But just as big a question is whether he wants to sink a quarter of his net worth into buying West Ham. For an investor known for buying chunks of companies rather than the whole, that remains to be seen.
It is undoubtedly too soon to judge Kretinsky and many fans will feel that is the case until Sullivan and Gold depart.
But the summer is huge and there will be no hiding place for him or the rest of the Hammers hierarchy when it rolls around with so many players out of contract and Moyes heading up what is the second oldest squad in the Premier League.
Kretinsky deserves time to prove he can and wants to take West Ham forward. But he will soon find out just how easy it is to get left behind in the best league in the world if you don't show the necessary ambition.
More West Ham news:
Have something to tell us about this article?
Let us know