Arsenal fan Jack Whitehall was pictured wearing a West Ham shirt last night alongside Declan Rice and Mason Mount.
The 33-year-old comedian is a lifelong Arenal fan and regularly goes to the Emirates to watch his team.
Whitehall went head-to-head with West Ham ace Declan Rice and Chelsea star Mason Mount in a mini-golf competition for Comic Relief.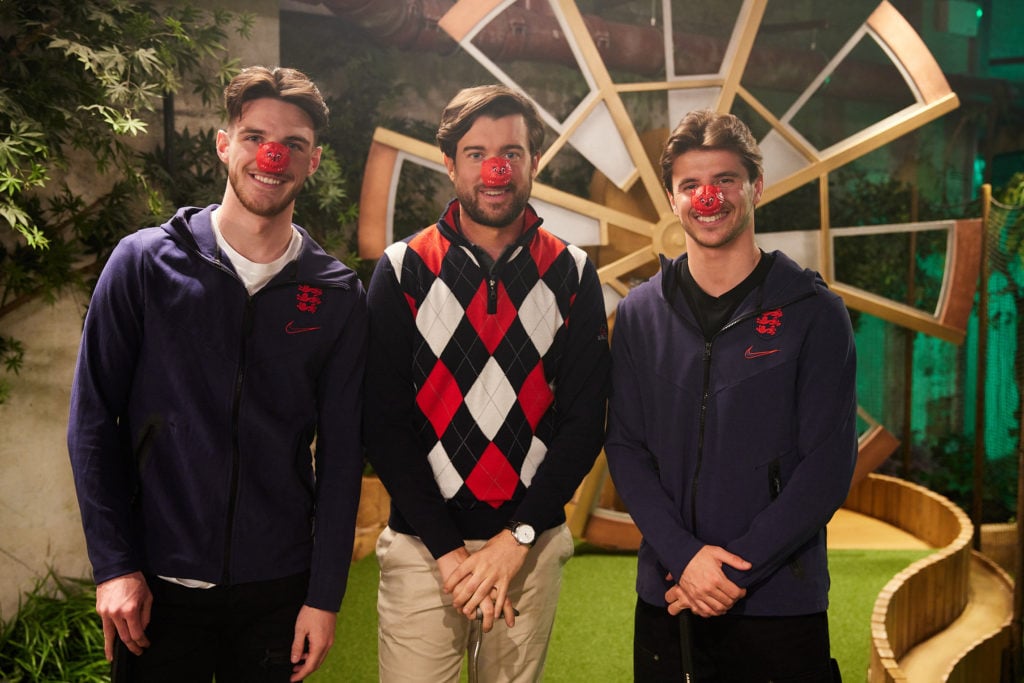 And there was a nasty little forfeit waiting in the wings for the loser…
Jack Whitehall forced to wear West Ham shirt
The London-born comedian lost the bet with Rice and Mount and the Arsenal fan had to wear the famous Claret and Blue colours because Rice won.
Jack Whitehall took to Twitter and posted the picture of him in a West Ham shirt:
Things you absolutely love to see!
Had Mount won the challenge and Rice finished last, seeing the 23-year-old in a Chelsea shirt would have been really hard to take!
Hopefully that's something that we don't see at any point in the future.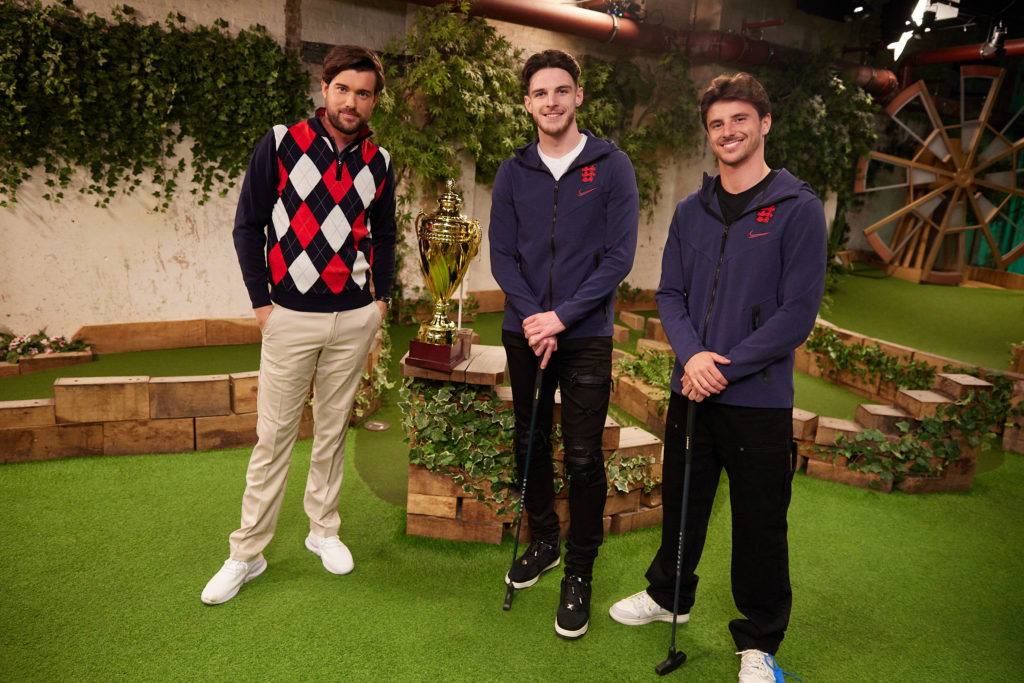 Meanwhile, Jack Whitehall would have been left licking his wounds this morning.
In all fairness, it was all done in the name of charity for Comic Relief. It was great to see Dec having such a good time with his close mates Mount and Whitehall.
The West Ham star proved once again just how much of a down to earth, lovely and genuine bloke he is.
Good on you Dec, and well done for making and Arsenal fan wear the Claret and Blue!
Read also:
Insider claims West Ham ace will return for Sevilla clash after injury
Report: West Ham scouts have strongly advised Moyes to sign 25-year-old in the summer
West Ham in advanced talks to sign 'brilliant' 28-year-old, report claims
Steven Gerrard uses one word to describe Declan Rice after West Ham beat Aston Villa
Have something to tell us about this article?
Let us know