Steven Gerrard absolutely raved about Declan Rice after West Ham beat Aston Villa yesterday and described the midfielder as 'superb'.
The Hammers beat Aston Villa 2-1 in the end and it was a vital three points for us as the race for the top six continues to heat up.
Declan Rice played a key role for West Ham yesterday afternoon in the way that he helped nullify the Villans' danger man Philippe Coutinho.
The 23-year-old midfielder has operated in more of a box-to-box role for the Hammers this season.
And as a result, Declan Rice has drawn comparisons with Steven Gerrard.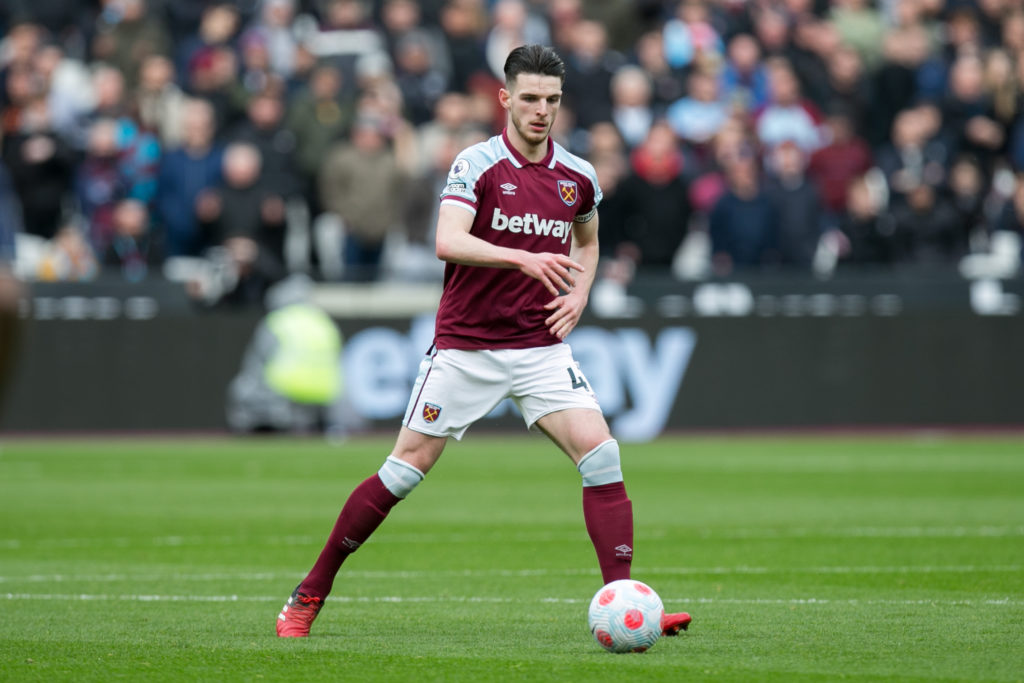 Against Villa yesterday though, Rice reverted back to his former role whereby he sat in front of the back four and dictated the tempo of the game. And Dec's performance left a big impression on Steven Gerrard…
Steven Gerrard absolutely raves about Declan Rice
The West Ham midfielder has been exceptional for the club over the past two or three years. He seems to have reached another level entirely since the Euros last summer, however.
Keeping him at the London Stadium will be a priority for David Moyes between now and the start of the new season.
Rice is absolutely vital to our hopes of achieving success over the next few years. He is absolutely adored by everyone involved with West Ham United. And there are plenty of people outside the London Stadium who rate the 23-year-old highly as well, Villa boss Gerrard being one of them.
Gerrard would not have been happy with the fact that his team lost the game but he still took time to praise the Hammers ace.
Steven Gerrard was mightily impressed by Declan Rice yesterday, labelling him as 'superb', as quoted by the Birmingham Mail: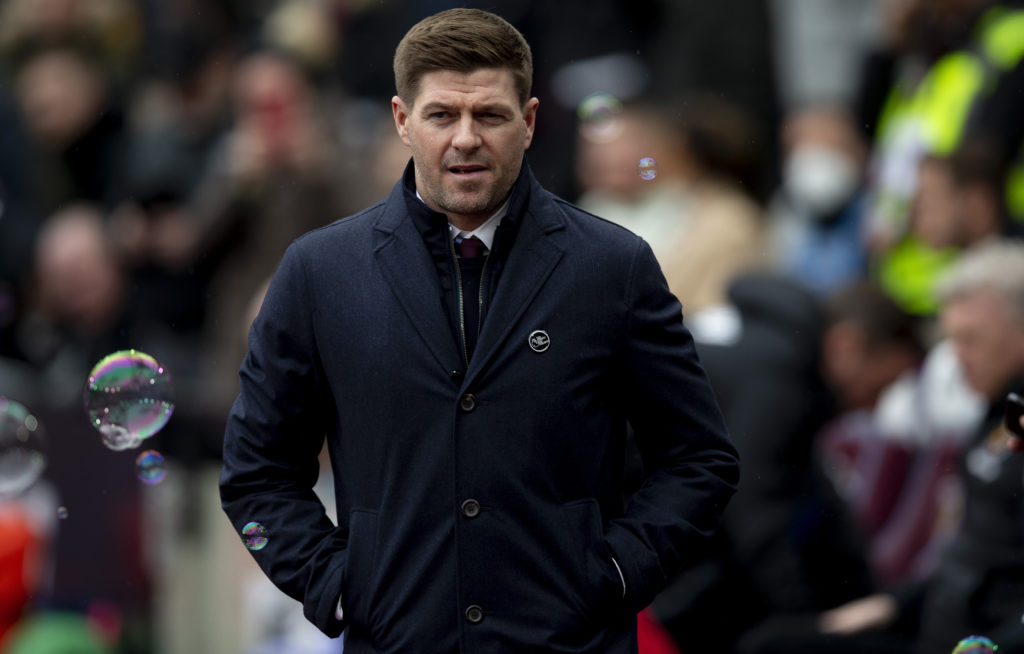 "I was impressed by them in terms of how they looked on the pitch. I thought Declan Rice was superb today. Listen, (Rice) put in a strong performance and I was impressed by him."
Steven Gerrard was one of the best players this country and the Premier League has ever seen.
He clearly knows a good player when he sees one. It's not like we needed Steven Gerrard to tell us how good Declan Rice is though. We knew that already.
Yesterday's win against Villa was a huge result for the Hammers. We need to keep churning those kind of performances and results out between now and the end of the season.
And with Declan Rice on board, the fans will believe that anything is possible.
Read also
Joe Cole thinks one West Ham player was 'absolutely brilliant' against Sevilla
Report: West Ham now plotting ambitious move to sign PL and CL winning Englishman
Fornals names the West Ham player who has impressed him most since he joined in 2019
Report: West Ham told to pay £17m to bring winger back to the Premier League
Related Topics
Have something to tell us about this article?
Let us know