They say wisdom comes with age and top flight footballers didn't come much older than former West Ham United star Teddy Sheringham.
Sheringham made history as the oldest outfield Premier League player of all time by featuring for West Ham aged 40 years, eight months and 28 days in 2006.
At that time a young Mark Noble was making his way in the game.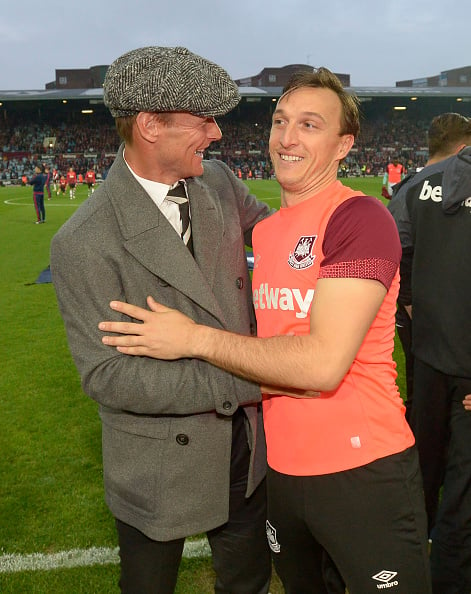 Sheringham took young fellow Hammer under his wing
Sheringham, a West Ham fan as a boy, took the fellow Hammer under his wing.
Now it is Noble in the midst of his footballing swansong.
West Ham fans love Noble. He is a living Hammers legend.
But supporters have made it clear they were vehemently against David Moyes's decision to start him in recent games.
It is safe to say Noble will not reach Sheringham's milestone.
The captain turns 34 this season and it looks increasingly likely to be his last.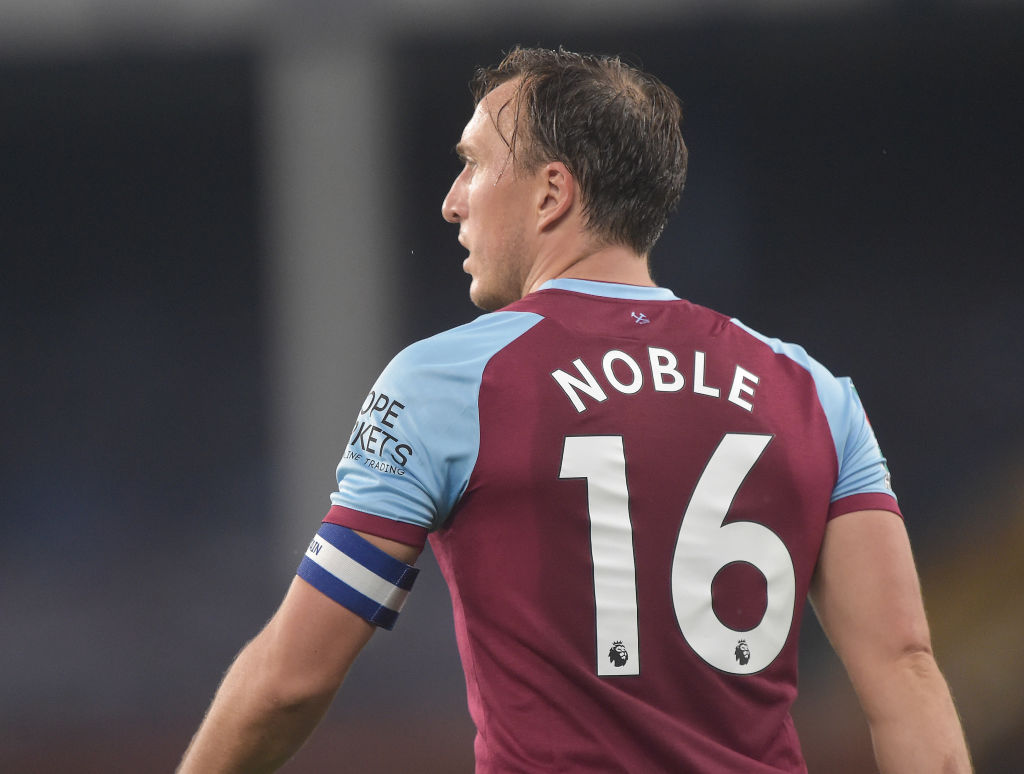 Noble reflects on another dramatic year at West Ham as legendary skipper nears the end
It has been another dramatic year at West Ham.
Freefall into a relegation battle cost Manuel Pellegrini his job and in came Moyes at the turn of the year.
The struggles continued and lockdown hit. But Moyes turned things around to keep West Ham up for a second time.
Now the Hammers are in the top 10 after their best start to a season for five years and looking up.
And reflecting on another rollercoaster year at West Ham as 2020 comes to a close, Noble revealed a prediction Sheringham once made which has come true.
"I remember, when I was 17, I got into the team and everything was going fantastically well, everyone was talking about me and I was playing really well and I remember sitting next to Teddy Sheringham on the coach," Noble told whufc.com.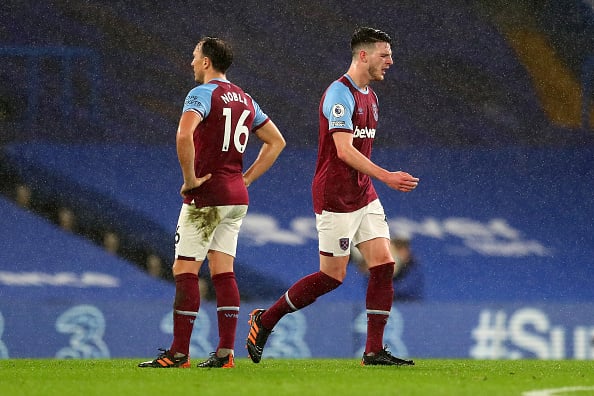 What Sheringham told Noble 16 years ago came true
"He said to me: 'Mark, listen, enjoy it when it's good, because in football it is very rarely good'.
"I was like 'What does he mean by that', but after a few years I realised that, when you're a football player and you care about the team you play for, since I was 17 I don't think I've been away on holiday or been out for a meal or been anywhere and not thought 'We've got to win on Saturday!'. It's just never-ending.
"For me, we win games and for about ten minutes I'm happy but then I am thinking 'We've just beaten Manchester United, but we've got to beat Brighton or Sheffield United next week', because otherwise you have three or four days when you don't want to get out of the car at the petrol station because you're being asked what happened in the match.
"It does do that to you and that's why you see so many footballers, when their confidence is down, they just go into their shells because everyone is asking them why they aren't scoring, keeping clean sheets, doing this or doing that when you get paid so much money.
"If you really care, every result, every game and every training session means so much to you."
Moyes recently insisted Noble will be at West Ham for many years to come. What guise that is in remains to be seen.
But it is crucial he remains involved with his boyhood club in some way for a long time to come.
Related Topics
Have something to tell us about this article?
Let us know