West Ham star Divin Mubama has revealed he scored with himself on FIFA vs FCSB the night before doing it in real life.
West Ham beat Romanian side FCSB 3-0 to become the first team to win every group game in the fledgling history of the Europa Conference League.
And it was a night the likes of academy starlets Divin Mubama will never forget.
The 18-year-old striker Mubama – a boyhood Hammer born and raised in Newham – started his first competitive game for West Ham and he did not disappoint.
The England Under 18s star put himself about, always showed for the ball and provided a real threat with excellent movement that belied his tender years.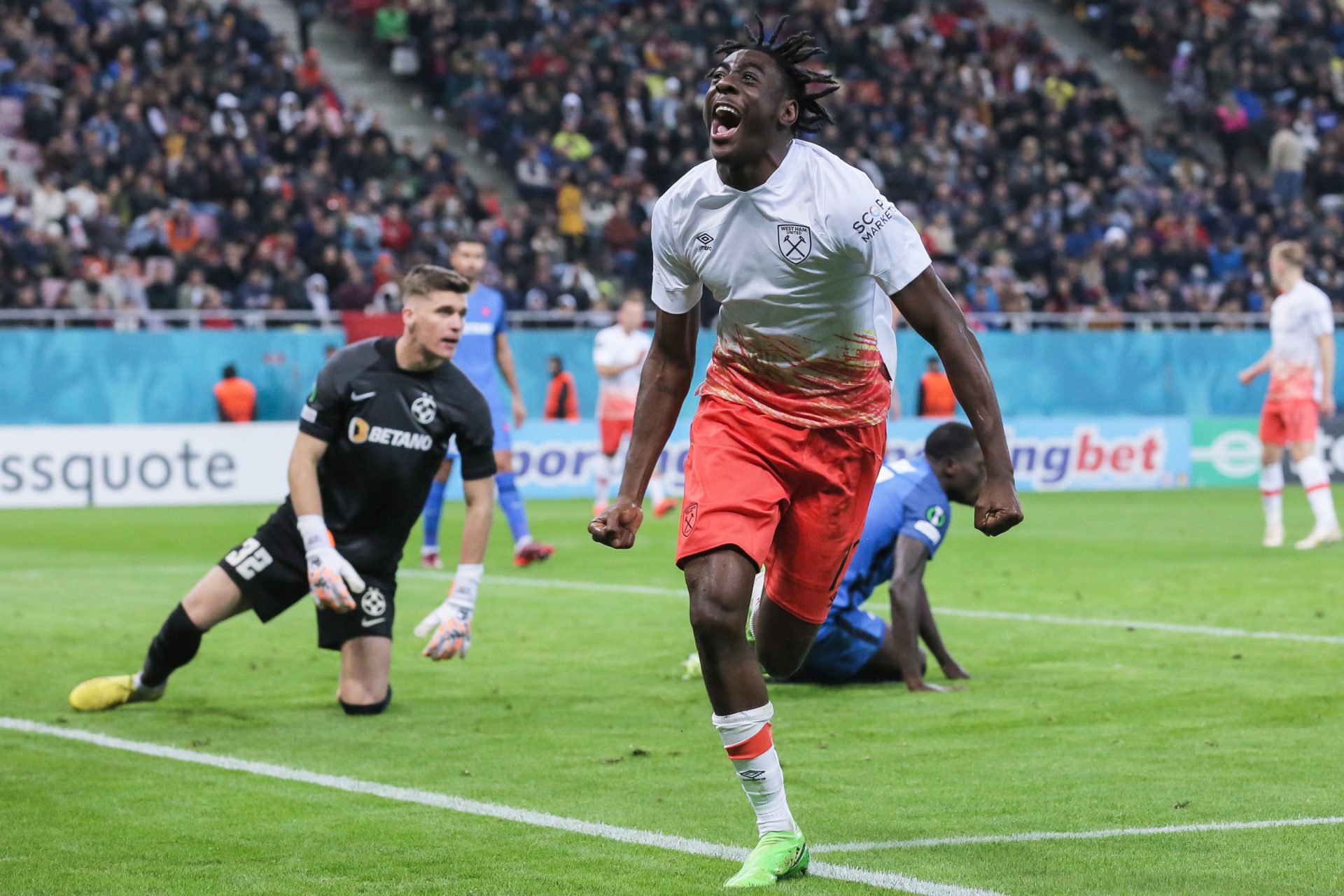 Mubama came close to scoring on two occasions before finding the net with a diving header from a Vladimir Coufal cross in the second half.
Captain Declan Rice, left at home with the majority of West Ham's first team stars, immediately took to social media to share his delight for his fellow academy graduate.
UEFA cruelly the effort down as an own goal deeming that it only went in as the result of a deflection off the covering defender – a fact that is far from conclusive from replays given the angle and spin on the ball.
And if Mubama is not there to get his head on it in the first place, there is no goal. But this is UEFA, so perhaps we shouldn't be surprised.
As far as Mubama is concerned, though, it is his goal regardless of what UEFA or the record books say.
The infectiously enthusiastic forward could not stop smiling after the game and revealed a rather prophetic session of video gaming when he couldn't sleep due to pre-match excitement ahead of his goalscoring debut.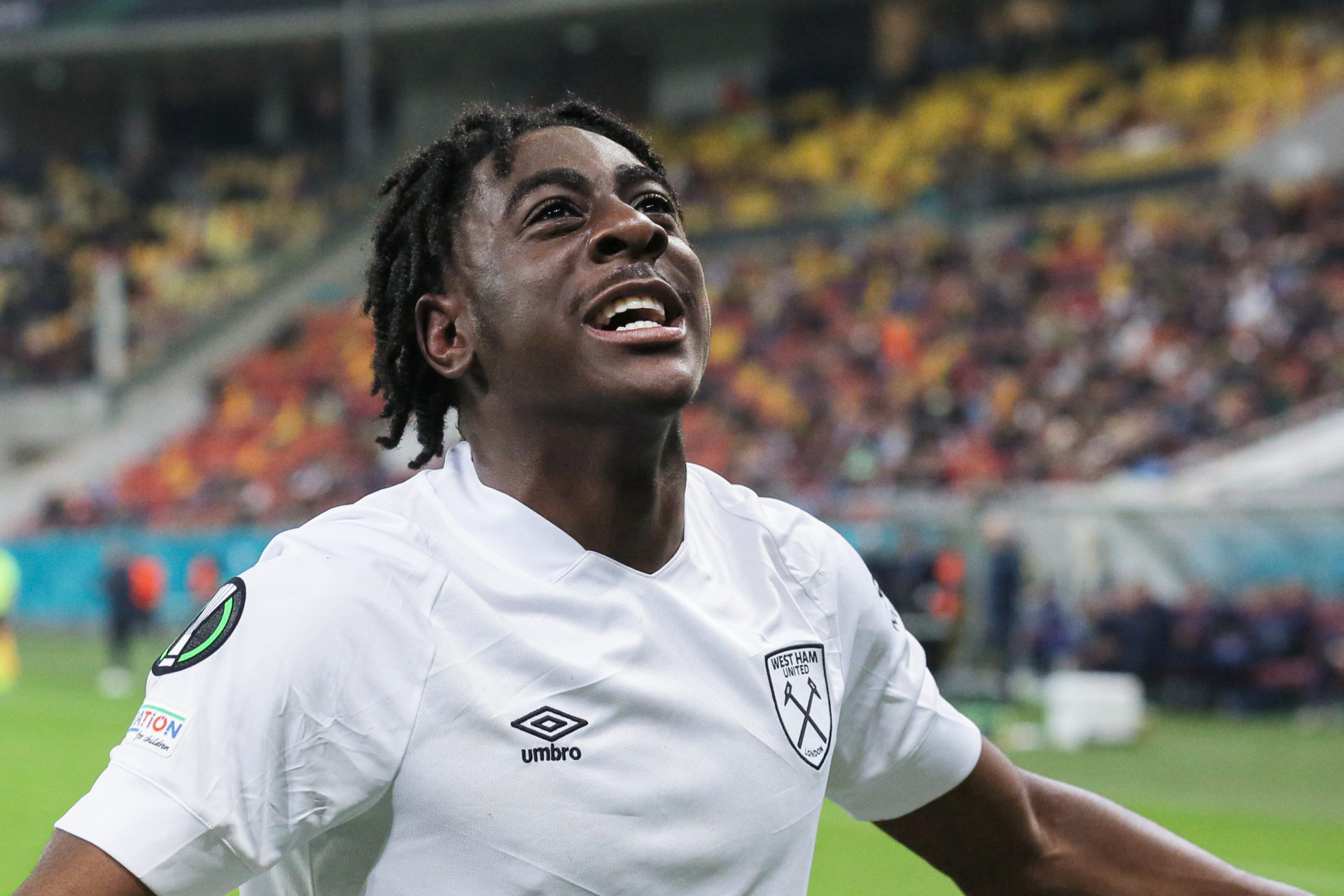 West Ham star Divin Mubama has revealed he scored with himself on FIFA vs FCSB before doing it in real life.
"I just found out that the goal weren't my goal but nothing can take that moment away from me," Mubama told West Ham TV.
"I thought that was definitely my goal! I can't describe it (the feeling of playing and scoring)…
"I just want to thank the gaffer and the staff for obviously giving us the chance to showcase what we can do and hopefully for me and us (Ollie Scarles) and the rest of the boys we only go up from here…
"Wednesday we kind of knew what the team was going to be and last night I couldn't sleep! I was actually playing myself on FIFA against this team and I scored! So for me to score, it's a dream come true, obviously growing up in the area, I actually can't describe it in words, I can't say it."
MORE WEST HAM NEWS
Have something to tell us about this article?
Let us know