The Athletic has made a worrying claim about West Ham star Gianluca Scamacca which David Moyes must address to avoid a new Seb Haller scenario.
West Ham finally ended an 18-month search for a new striker when Moyes signed Scamacca for £35m in the summer.
Michail Antonio and Jarrod Bowen had done superbly to take on the goalscoring burden during two years of rapid progress for the Hammers.
But their goals have dried up and it has not been an easy start to life in the Premier League for Scamacca.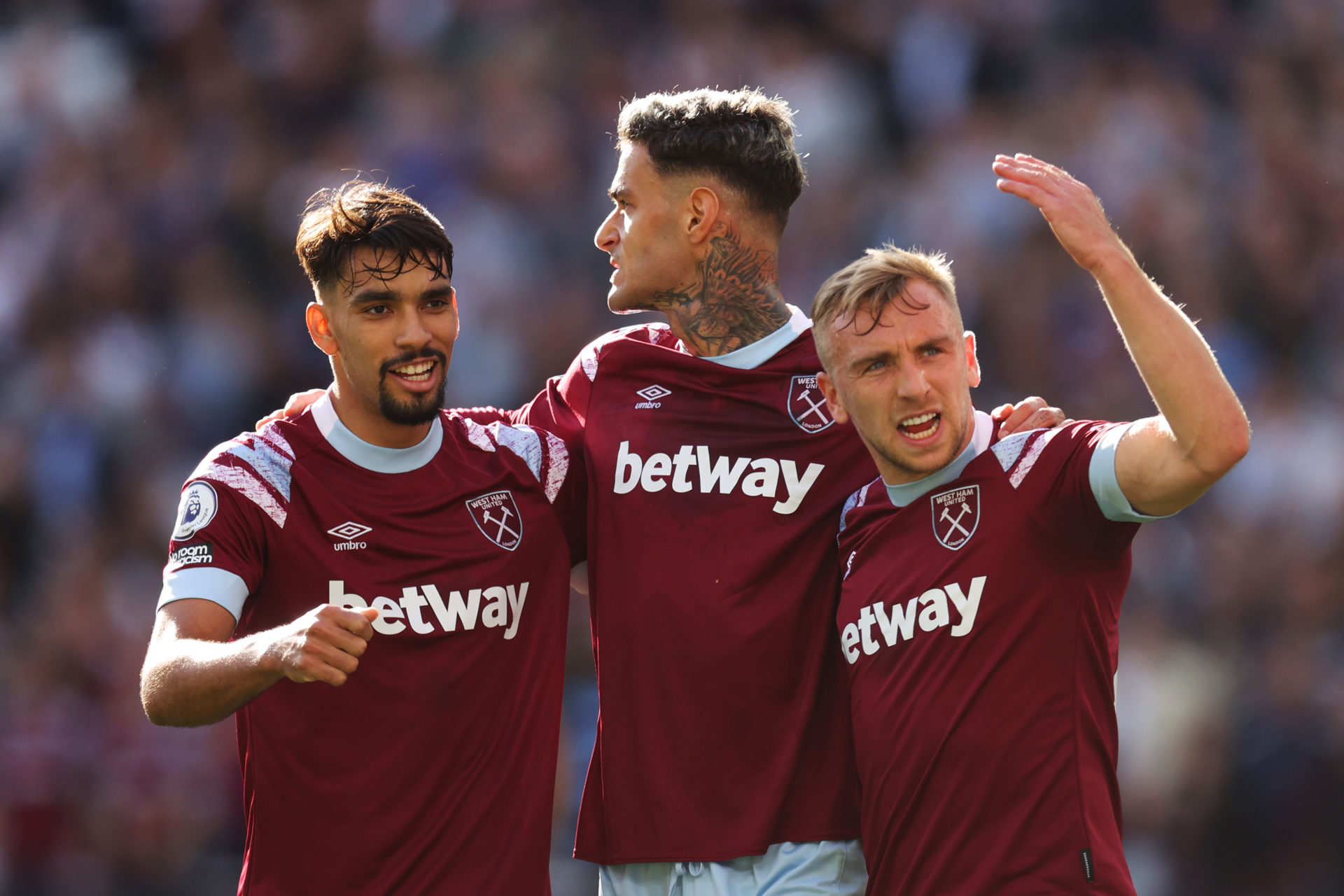 The Italian looks like he's going to be a class act for West Ham but then so did Sebastien Haller when the club paid £45m to bring him from Eintracht Frankfurt.
As with Haller, though, supply has been a big issue for Scamacca so far with Moyes being criticised for setting the team up too defensively.
West Ham have scored just 11 goals in 13 Premier League games this season – the joint third worst in the entire division.
For context Fulham have scored double that with 22, Newcastle have scored 25 and even Leicester, who are below the Hammers in the table, have scored 21.
Given the quality we have seen from Scamacca already, it is a worrying statistic which suggests Moyes' system is not getting the best out of his new striker.
In the end West Ham sold Haller to Ajax for a £20m loss because Moyes did not feel he could fit into his preferred system and style of play. The Ivory Coast international did not stop scoring after leaving, earning a move to Borussia Dortmund which has been cruelly paused by the big striker's cancer diagnosis and treatment. It suggested West Ham's style and approach was the problem.
Athletic makes worrying claim about West Ham star Gianluca Scamacca which David Moyes must address to avoid new Seb Haller scenario
Now The Athletic has made a worrying claim about West Ham star Scamacca which Moyes must address to avoid a new Haller scenario.
An in-depth analysis by The Athletic shows that without Lucas Paqueta in the side, West Ham's players simply aren't passing or getting the ball to Scamacca anywhere near enough.
"Paqueta provided the most passes to the Italian in two of the three league games they started together," The Athletic reports.
"His assist to Scamacca in the 1-0 away win over Anderlecht on October 6 was similar to the pass he provided for his goal against Fulham three days later. It showed the potential for a potent partnership between the two players…
"Scamacca has failed to register more than 30 touches or have more than two shots in any of the three fixtures he has played since the attacking midfielder's injury…
"He then registered a combined total of 68 touches and 12 shots in the back-to-back games against Fulham and Southampton. Those totals from two matches, achieved with Paqueta in the team, are more than his totals against Liverpool, Bournemouth and Manchester United combined, when the South American has been absent."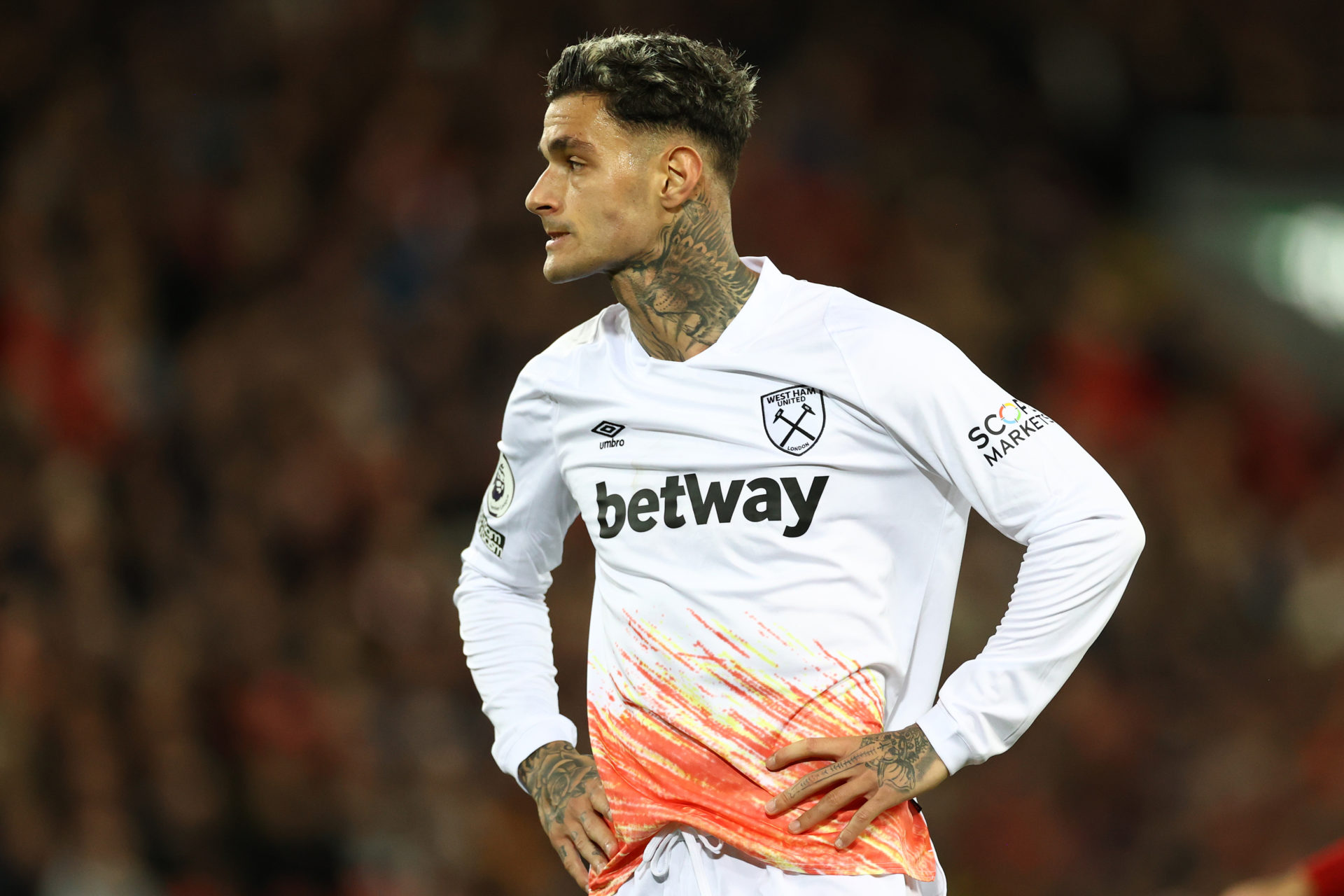 Only Aaron Cresswell has played more passes to Scamacca (18) having featured in the team more often than Paqueta. But that averages out at just 2.6 per game.
Paqueta is miles out in front with his passes per game to Scamacca at 4.6 – nearly double almost all of his teammates.
The report makes for very worrying reading and will confirm what West Ham fans have been watching unfold in matches.
We don't want to get to a situation where Scamacca goes on a ridiculous run without scoring. Not only will it impact his confidence but it will put other top forwards off joining the Hammers as they thrive on statistics and their goals per game ratios.
Louis Saha, a former top striker who has played under Moyes, made a very salient point after the defeat to Man United.
He said Moyes, who once again started with three defensive midfielders, is not putting enough players in the West Ham team who are capable of something special going forward.
Moyes must fix the West Ham supply line urgently not just to help make the Scamacca transfer a success but get the excitement back in this team.
MORE WEST HAM NEWS
Related Topics
Have something to tell us about this article?
Let us know