Mohammed Kudus was given 30 minutes or so by David Moyes during West Ham United's defeat to Manchester City yesterday.
Manchester City beat West Ham 3-1, but there were plenty of positives to take for David Moyes and the fans after the game.
READ ALSO: Tony Gale says one West Ham player looked like he was running in quicksand against Man City
Summer signing Mohammed Kudus was given more minutes in the Premier League by the Hammers boss.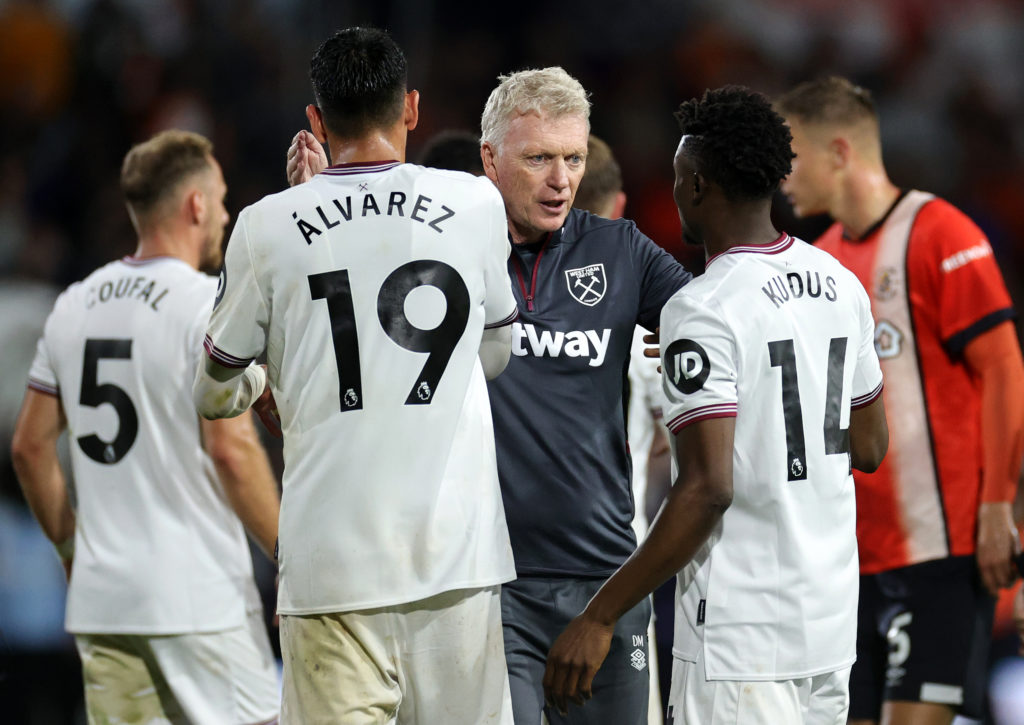 And our all-round performance as a team really was very impressive indeed, especially considering just how good Pep Guardiola's side are.
However, Kudus still has a way to go yet before he's up to speed with Premier League football it seems…
David Moyes delivers Mohammed Kudus verdict after West Ham defeat
The Scot spoke to reporters after our 3-1 defeat to Manchester City at the London Stadium yesterday afternoon.
And Moyes responded when asked his thoughts on Kudus after his second-half substitute appearance against the league leaders, as quoted by WHUFC.com: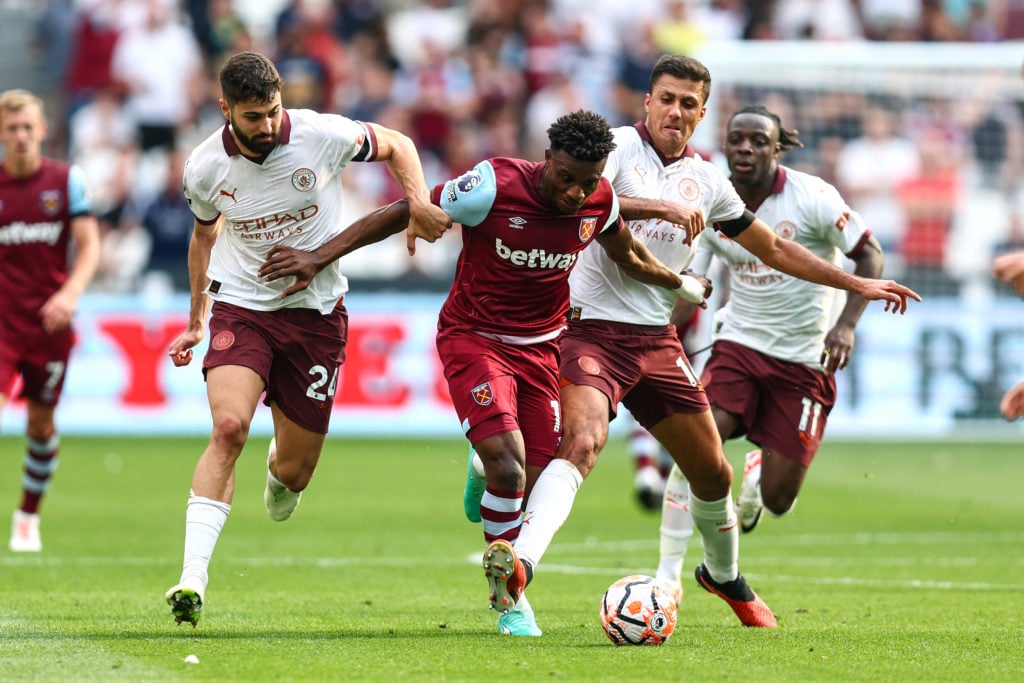 "We might need to wait a little bit more time for Dinos and Mo to get settled in, but overall I am really pleased with how they have started."
The 23-year-old is obviously an elite player, and he'll go on to be a fantastic signing for the Hammers over the next few years.
However, we all need to be patient with him. Coming to the Premier League from the Eredivisie and succeeding straight away is never an easy thing to do.
Mohammed Kudus will be a big, big player for West Ham – the 23-year-old has everything needed to go on and be a huge star in the English game.
He definitely needs time to adjust to the sheer pace of the games in the Premier League though. Once he's fully settled, I expect to see great things from the Ghanaian.
READ ALSO:
26-year-old could be finished at West Ham after ultimate snub from David Moyes
Senior player makes surprise start for West Ham under-21s during thumping 5-0 win over Celtic
'He's on fire': Peter Crouch says one West Ham player has been alight this season
Related Topics
MORE WEST HAM STORIES