Hammers centre-back Kurt Zouma had made a really inconsistent start to the 2022/23 campaign for West Ham United.
David Moyes brought the 27-year-old to the London Stadium from Chelsea in the summer of 2021 for around £25 million (The Athletic).
Whilst Zouma has undoubtedly been brilliant at times for West Ham, I'm slightly concerned about his general fitness and physical robustness if I'm honest.
The Frenchman could barely move after our 1-0 defeat to Everton at Goodison Park on Sunday afternoon.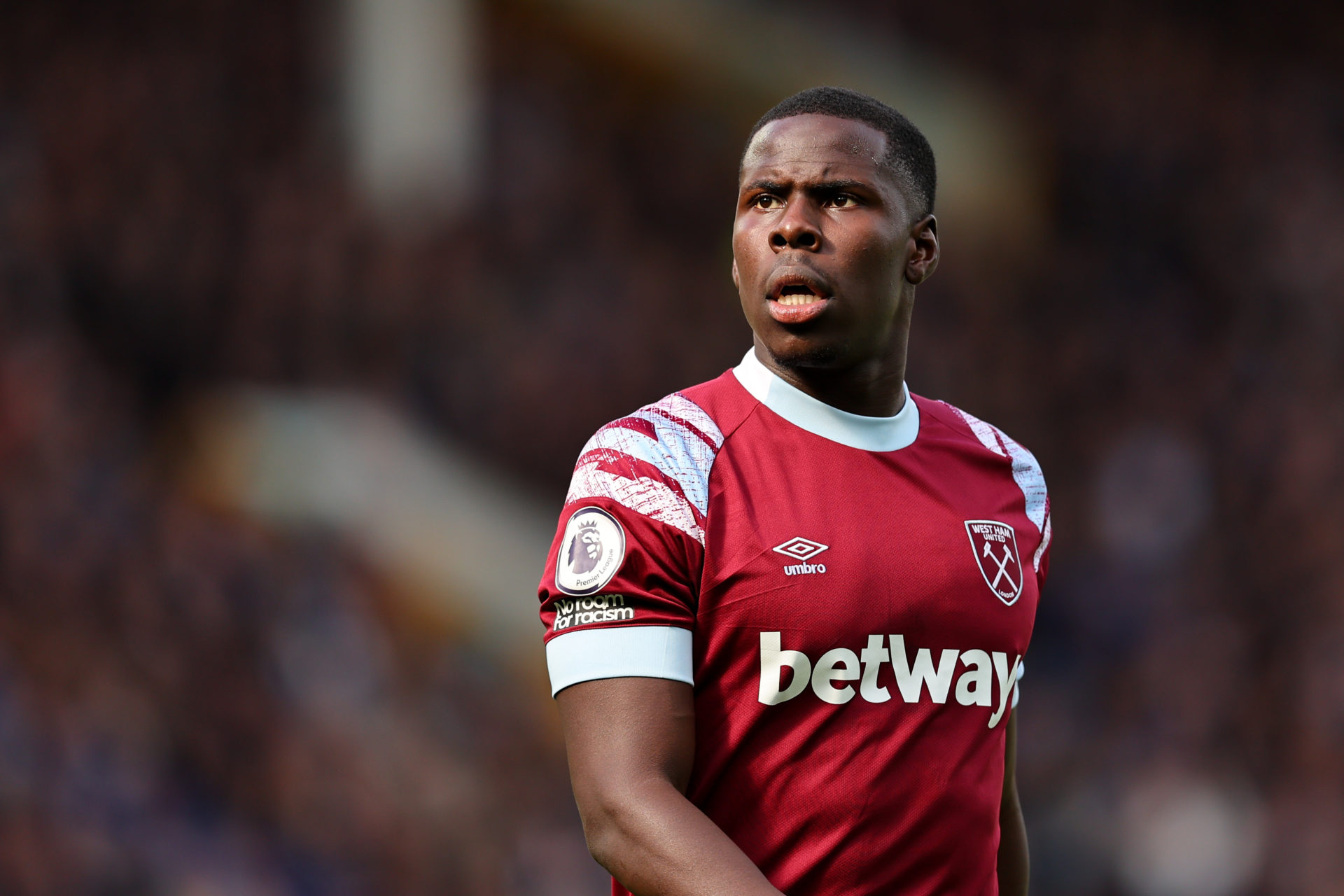 Unfortunately for David Moyes and the West Ham fans, this is becoming a common theme.
There were concerns about Zouma's knee injuries before he signed for West Ham. It was rumoured at the time that David Sullivan was concerned about spending such vast amounts of money on the centre-back.
And we think they're beginning to rear their ugly head again…
Kurt Zouma should be a big concern for West Ham fans
The 27-year-old missed six weeks and 10 games for the Hammers last season with knee AND hamstring problems (Transfermarkt).
This season he has played every game but, and this is a big BUT, he has looked nowhere near his physical peak.
Every time he goes to ground it looks like he's struggling to get back up. Sprinting back into position also seems like a real struggle for Zouma at the moment.
The knee problems that Zouma has suffered with throughout his career obviously have not been completely dealt with.
Whether surgery is the way to go or not is debatable. But the fact that he can barely walk after each game that he plays should be a big concern for the Hammers fans.
Kurt Zouma is a key member of this West Ham squad. Let's just hope that he doesn't suffer with injuries for the remainder of his career.
Read also:
Time for Moyes to bite the bullet and start 29-year-old West Ham ace every single week
Belgium international leaves door open to joining West Ham on a free transfer in 2023
Have something to tell us about this article?
Let us know