West Ham excelled vs Anderlecht last night, but Vladimir Coufal may have sealed his Hammers fate with a terrible performance.
The Hammers beat Anderlecht 2-1 at the London Stadium and subsequently qualified for the knockout stages of the UEFA Europa Conference League.
A point from our final two games against Silkeborg and FCSB respectively will be enough for West Ham to win the group.
It was a good night for the Hammers aside from a couple of injury concerns. And there was another problem that stood out like a sore thumb – the performance of Vladimir Coufal.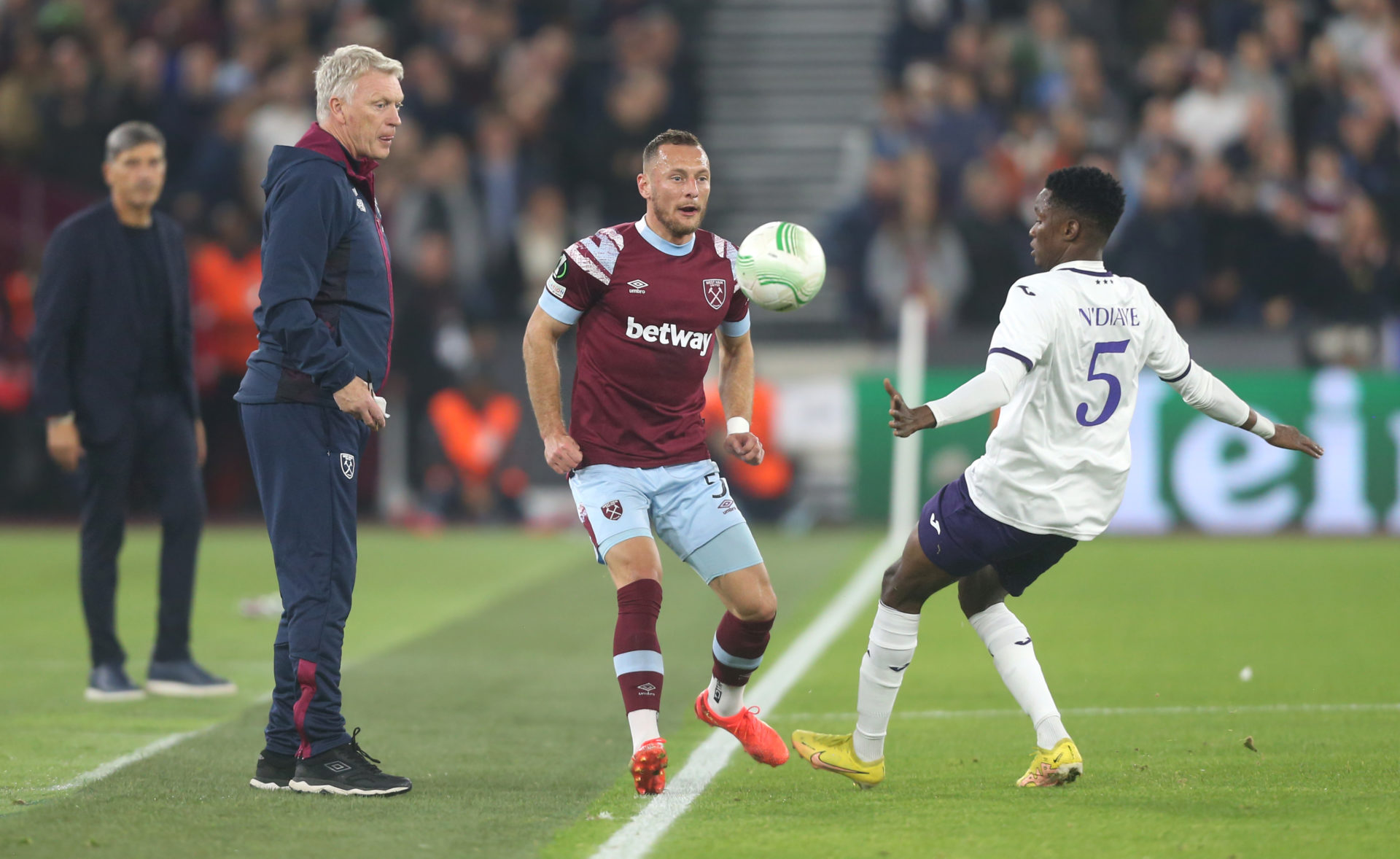 The Czech right-back really was very poor last night, and we think that his days at the London Stadium could be numbered…
West Ham excel vs Anderlecht but Vladimir Coufal may have sealed his Hammers exit
Coufal has been in woeful form for the Hammers this season.
In fact, he has been really bad for at least the last 12 months now.
Vladimir Coufal suffered a groin injury playing for West Ham against Manchester United in the Carabao Cup in September 2021, but kept playing through the pain for quite some time.
He was then forced to spend an extensive period on the sidelines because of the injury and in truth, he never really returned as the same player.
A lot of players struggle to get back to their very best after serious injuries. Most of those players have gone through things like leg breaks of ACL injuries though.
Coufal's injury was only a groin strain in fairness.
Now, the fact that he's 30 clearly hasn't helped. He will be on the downturn physically anyway, regardless of injuries.
Gone is the player who absolutely dominated attackers like Jack Grealish and Heung-Min Son last season.
The 30-year-old right-back is a shadow of his former self…at both ends of the pitch I might add.
In the 2020/21 season, the Czech Republic international bagged seven assists in 34 Premier League outings and averaged 2.1 tackles, 1.2 interceptions, 2.6 clearances and 1.1 dribbles per game (Who Scored).
In the 2021/22 campaign, Coufal regressed in all those categories with just four assists to his name and an average of 1.6 tackles, 0.8 interceptions, 2 clearances and 0.6 dribbles per game (Who Scored).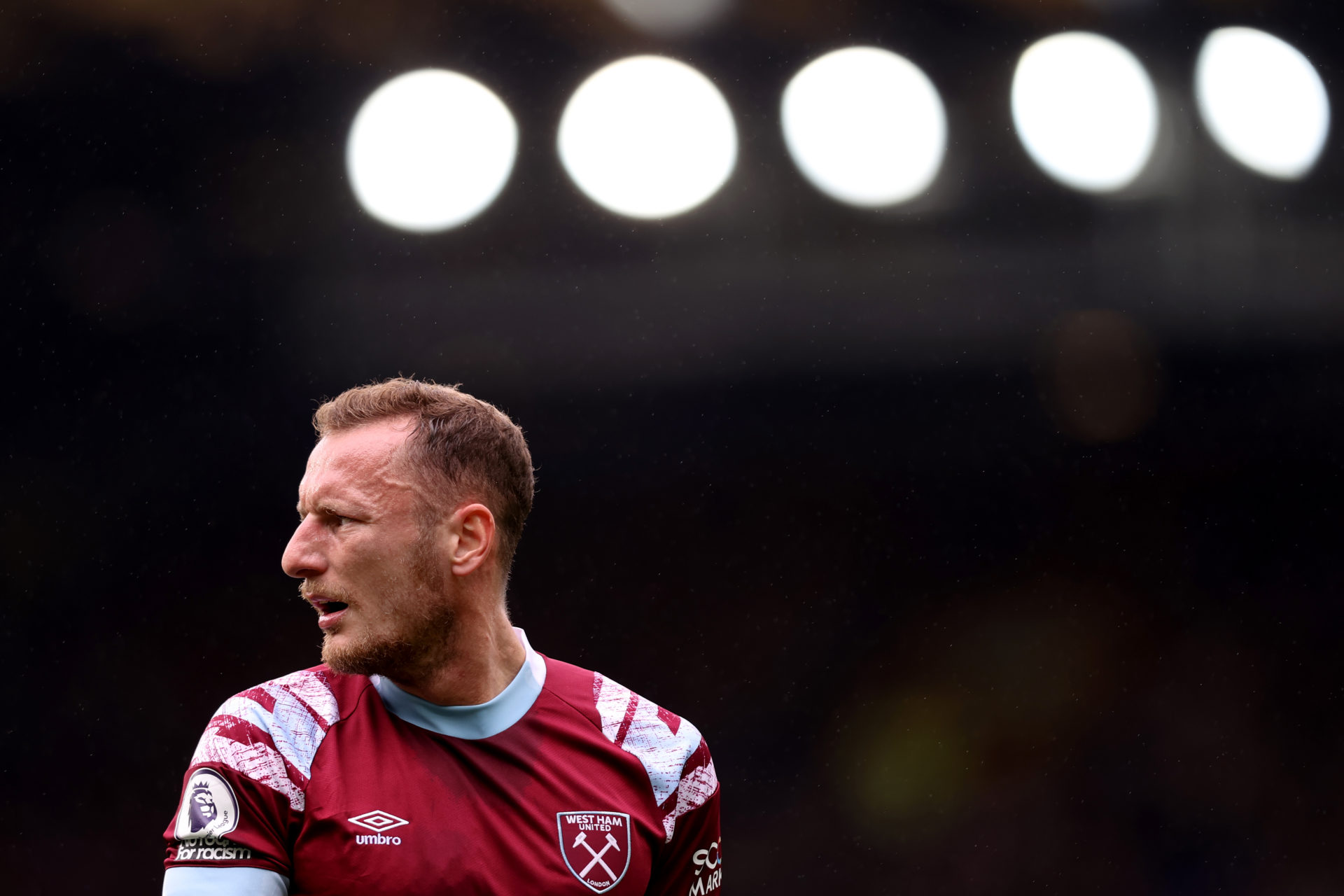 In 12 games so far this season, he's yet to register an assist and his tackles and clearances stats are even worse than they were last year (Who Scored).
Coufal was really poor once again last night for West Ham vs Anderlecht.
He has lost his place in the team for Premier League games and now he may struggle to get into David Moyes's starting XI for the European games.
If young starlet Harrison Ashby returns to full fitness soon and Ben Johnson starts showing some form, Coufal could be well down the right-back pecking order at the London Stadium.
And as a result, the 30-year-old's days at West Ham could be numbered.
Read also:
'Different class': Joe Cole blown away by one West Ham player vs Anderlecht
Elon Musk claims now make for interesting reading after London Stadium naming rights offer
'To be honest': Craig Dawson sets record straight on West Ham fans' big misconception
Have something to tell us about this article?
Let us know