West Ham United centre-back Kurt Zouma has begun the 2023/24 Premier League campaign in fine form.
Kurt Zouma joined West Ham from Chelsea back in the summer of 2021, and he has proven to be an excellent signing by David Moyes.
READ ALSO: Rio Ferdinand has transfer advice for West Ham, says Moyes should sign £45 million star
However, he is far from reliable when it comes down to his fitness and the Hammers defender has endured numerous spells on the sidelines due to knee and hamstring injuries.
We cannot afford to be without Zouma for a period of time this season – he is absolutely vital to us and has worn the captain's armband for the first four games of the campaign.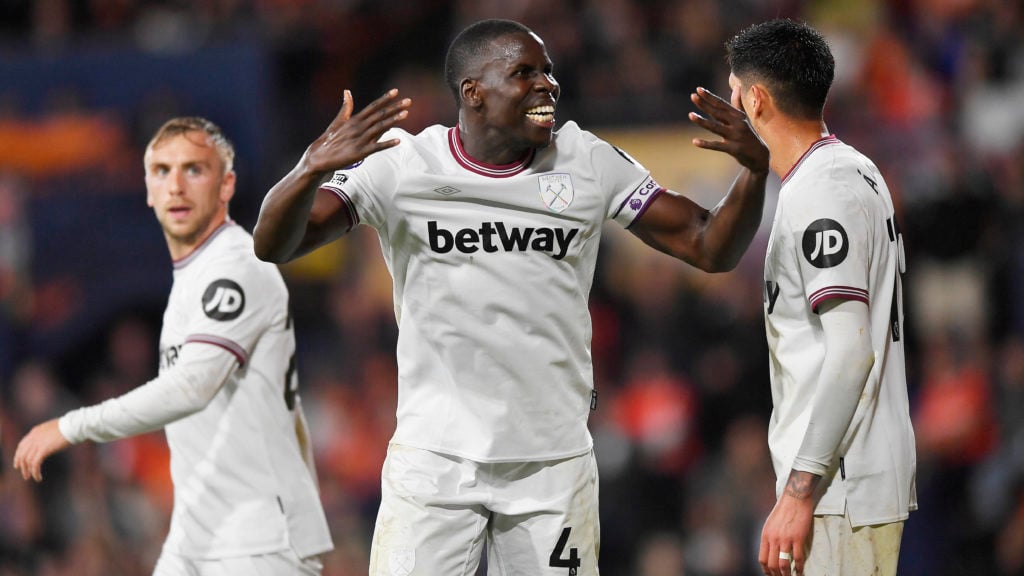 He is so dominant in the air and his colossal stature gives me great confidence when we're defending set-pieces.
We just need him at his very best physically this season, and it seems as though that's exactly what we're going to get…
West Ham fans will love what injury prone Kurt Zouma did in training yesterday
The big Frenchman was taking part in sprint training yesterday at Rush Green.
And the below video from West Ham's official Twitter account should give the Hammers fans great encouragement regarding Kurt's fitness:
I mean, Zouma showed really impressive pace and explosiveness there.
What makes it even more impressive though is the fact that he's just beaten a 23-year-old midfielder in a foot race.
If Kurt Zouma remains fit for the entire season, I believe we'll have every chance of securing a top seven finish in the Premier League table this season. And who knows, maybe we can go all the way in the Europa League as well.
The 28-year-old former Chelsea ace is one of the very best central defenders in the league when he's fit. The above video shows him in quite possibly the best shape he's been in since moving to the London Stadium. That's great news for everyone involved with West Ham.
READ ALSO:
West Ham fans will be fuming with anger after official announcement ahead of Manchester City clash
West Ham summer signing Edson Alvarez admits move to London Stadium was inexplicable at the time
Mauricio Pochettino could brutally axe 24-year-old in January and he's perfect for West Ham
Related Topics
MORE WEST HAM STORIES