Jarrod Bowen has responded to a fan backlash over his West Ham celebration in the crucial 2-0 win over Everton.
It's been three long, miserable months for West Ham fans but we finally got our first win in eight Premier League games on a huge day at the London Stadium.
Fellow strugglers Everton may have been poor but a win is a win for the Hammers from here on in and there were plenty of positives in the 2-0 victory.
Two goals from dad-to-be Bowen and a crucial block onto the post from Declan Rice was the difference on a day where three points was all that mattered.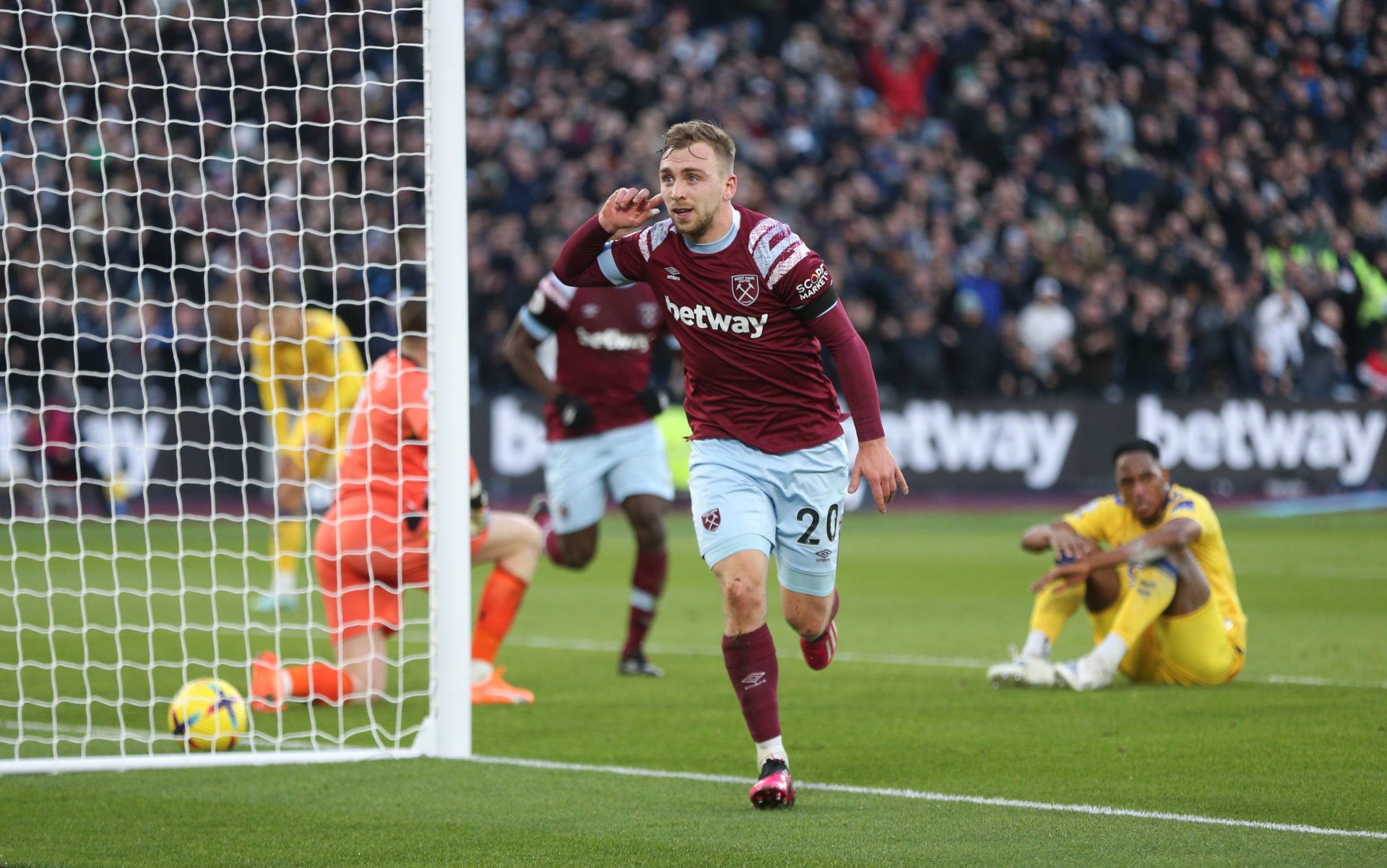 It was a welcome return to form for Bowen, who – like so many of his West Ham teammates – has been well below his high standards this season.
Bowen was described as 'the difference' between West Ham and Everton by Danny Murphy on Match of the Day.
He had done a baby celebration after his first goal in light of the announcement that Bowen and his partner Dani Dyer are expecting twins.
But there was a moment after Bowen made it 2-0 that left some fans angry.
'So silly' Jarrod Bowen responds to fan backlash over West Ham celebration in win over Everton
When Bowen arrived in the box to slam the ball home from a Michail Antonio cross, he ran over to the home fans to celebrate.
The forward held his finger to his lips in a 'shushing' gesture and then cupped his ear before throwing his hand away in a dismissive motion.
Many supporters took umbrage to the celebration, believing it was aimed at them for being critical of his form.
But Bowen has responded to the fan backlash over his West Ham celebration in the win over Everton.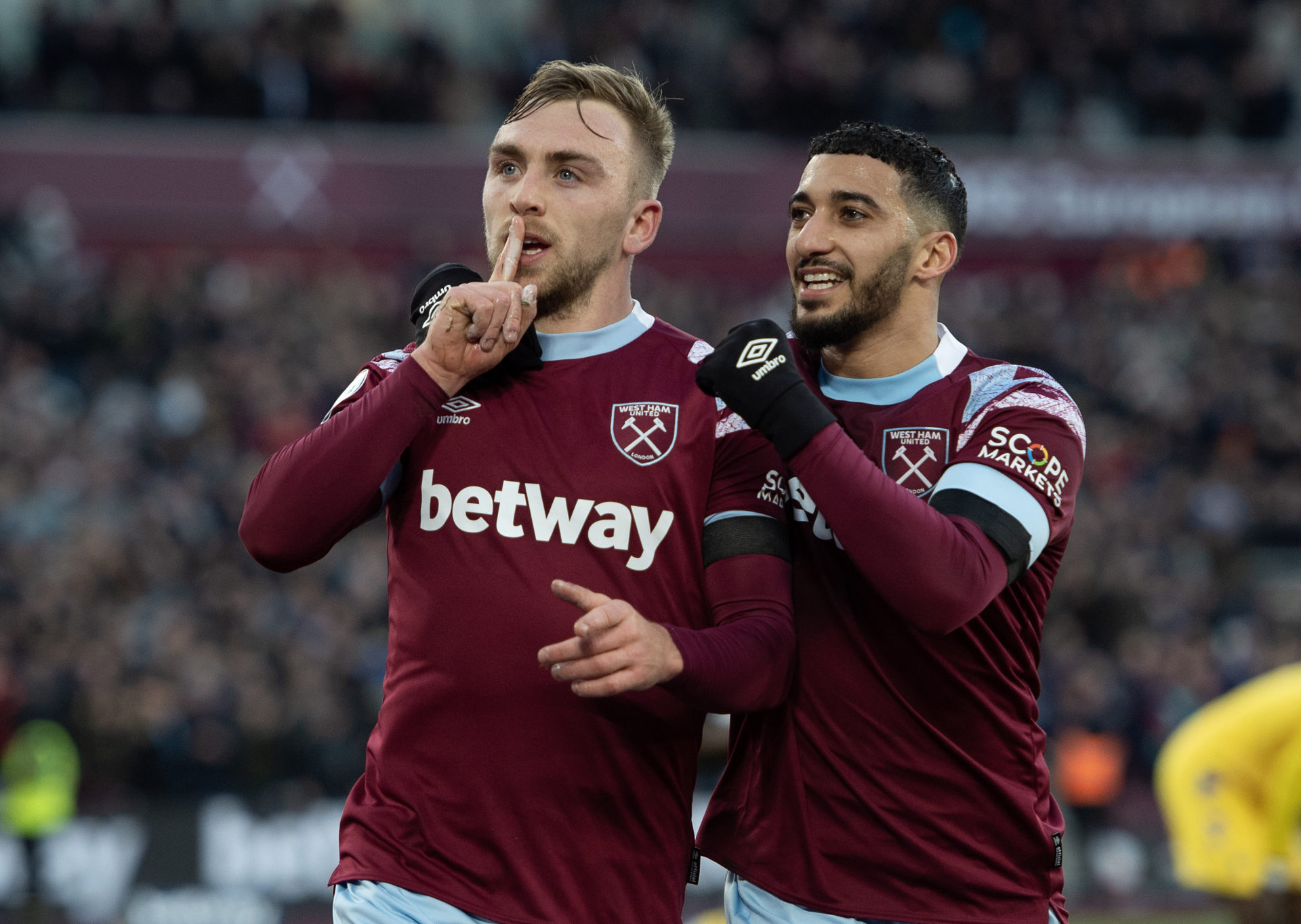 Responding to a West Ham fan on social media who had asked him to explain his celebration given fans have every right to be critical by what he and the team have served up this season, Bowen clarified his actions.
"It wasn't to our fans, don't be so silly," Bowen said on Instagram.
"It was to a select few people who had certain things (to say) about mine and my girlfriend's baby news."
Bowen also signed off with the crossed Hammers emoji.
Let's hope this is the start of a resurgence for Bowen and West Ham now. He looked like the Bowen we all know and love against Everton, super sharp, direct and relentless.
And West Ham were a much better side for it.
MORE WEST HAM NEWS
Related Topics
Have something to tell us about this article?
Let us know