Said Benrahma knew what was coming before David Moyes subbed him off during West Ham vs Crystal Palace, and a new video proves it.
The Hammers lost 2-1 to Palace at the London Stadium on Sunday and Moyes now finds himself under real pressure.
The Scot showed that he is feeling the heat with some really strange decisions during our defeat to the Eagles.
With the scores tied at 1-1, Moyes decided to bring off Said Benrahma with a third of the match still to play – it really was a hugely baffling decision.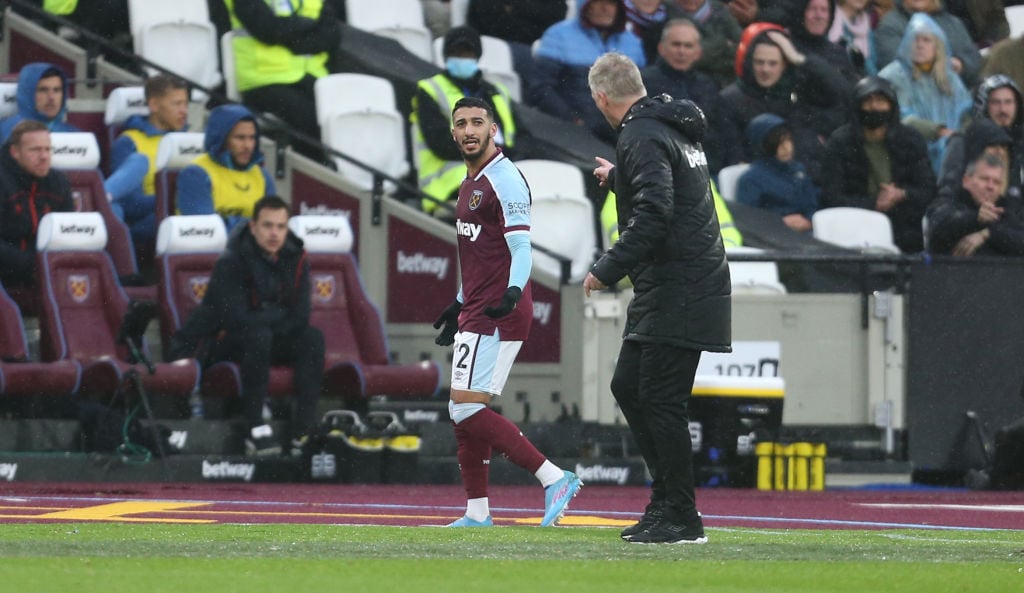 The 27-year-old wasn't playing great in all fairness but he did score our goal inside the first-half. And he was playing better than the woeful Jarrod Bowen!
The fans inside the London Stadium were truly shocked by the decision.
Benrahma is a player who can make something happen out of nothing, so the fact that he was sacrificed when we were chasing the game really was inexcusably poor management.
It seems as though Benny knew what was coming before it even happened though…
Video shows Benrahma knew what was coming before Moyes decision
Poor old Said really has been treated unfairly by Moyes during his time at the London Stadium in my opinion.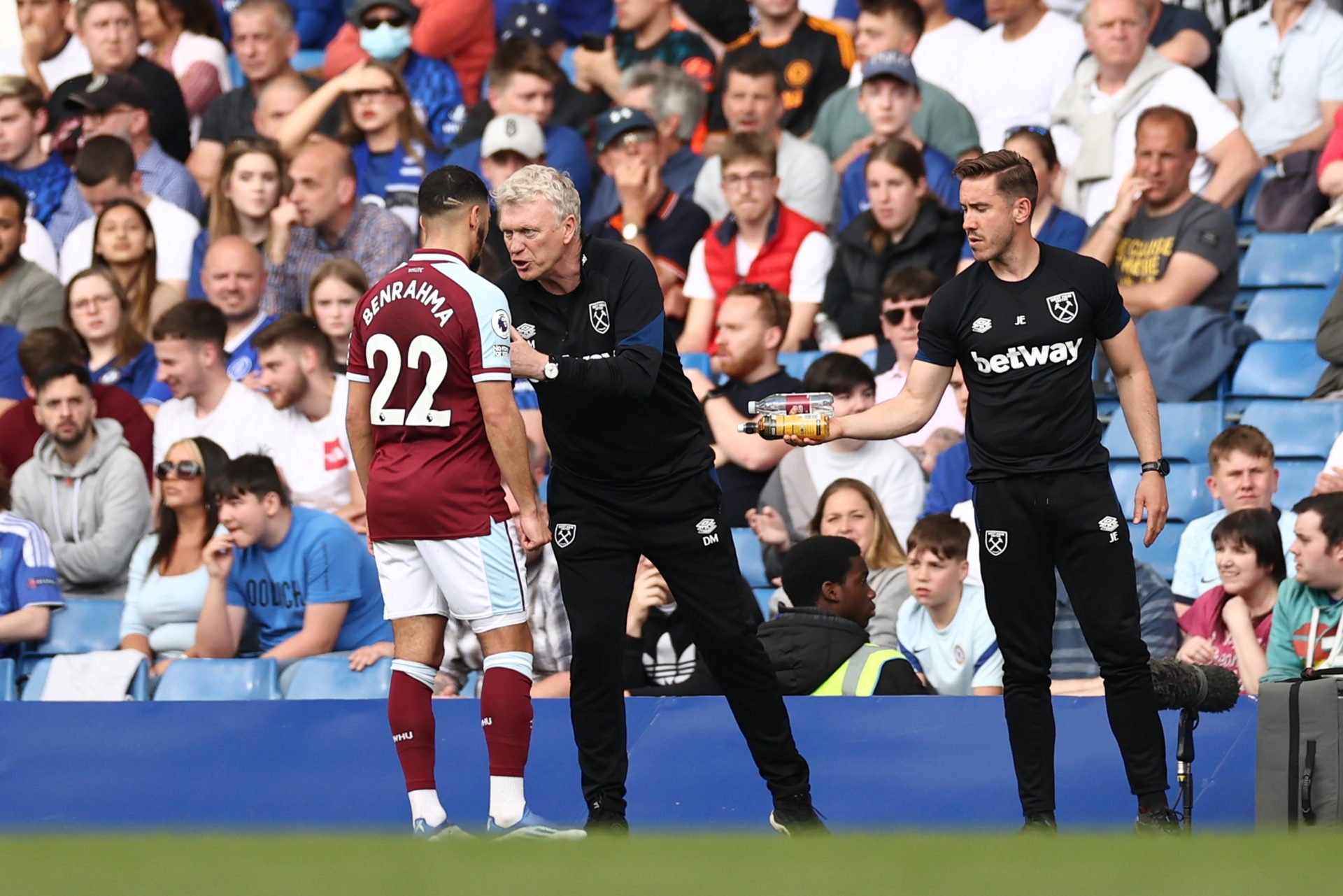 He should be starting week in week out, and given the freedom to express himself. Instead, Moyes keeps him on a leash, and takes every opportunity to criticise the 27-year-old.
The substitution on Sunday just proved Moyes's disdain for Benrahma in my opinion.
It really is hard to envisage a scenario where both the Algerian AND the Scot both stay at the London Stadium.
Benrahma is used to the treatment from Moyes, but it will still be incredibly difficult for him nonetheless.
The below video emerged on social media yesterday, showing Benrahma looking over at Moyes before he actually made the decision to take the winger off during our defeat to Palace:
If that doesn't sum up Benrahma's current situation under Moyes then I don't know what does.
Something clearly has to change, and fast.
As things stand, it seems as though the majority of the West Ham fans on the Algerian's side rather than the Scot's.
Read also:
West Ham's £15m summer signing might end up being a huge waste of time and money
Report claims West Ham have avoided a complete Lucas Paqueta disaster
Related Topics
MORE WEST HAM STORIES