One of West Ham United's new kits for the 2021/22 season could be unveiled on Friday.
That's according to West Ham insider ExWHUemployee.
West Ham usually release details of the club's new kits around the middle to end of June.
And it seems this year the club will look to tie in the release with West Ham's return to pre-season training on Friday (July 2nd).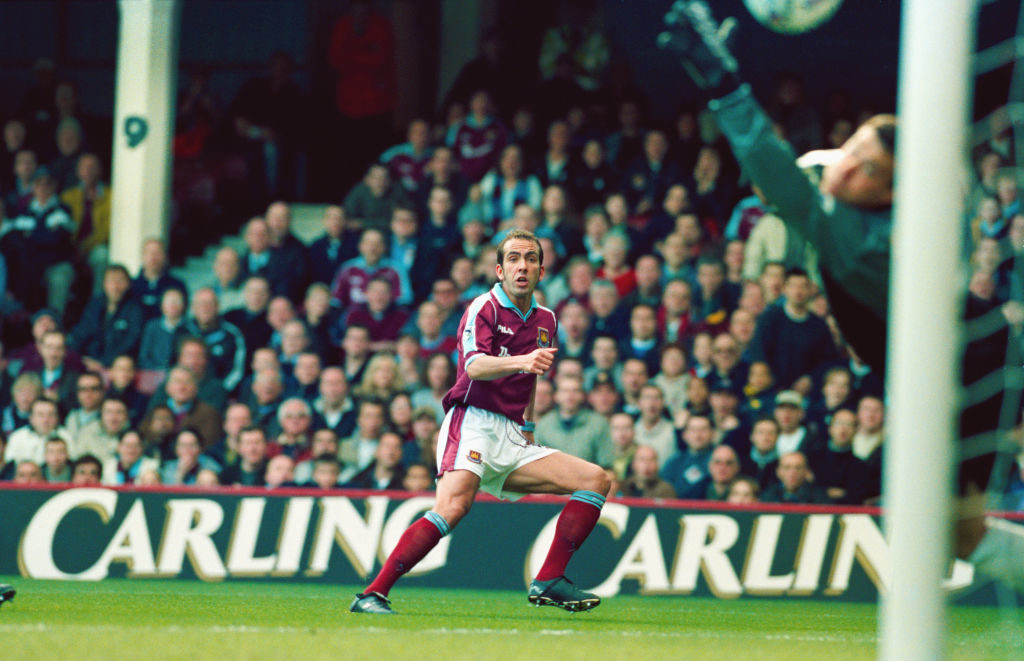 Insider was first to tease details of new West Ham kits
ExWHUemployee was the first to provide detail on club's kit plans for next season.
West Ham fans love to see a bit of effort made with their kits whether they respect tradition, go retro or try to be original.
The insider had previously revealed the home kit would be based on the 2000 Fila kit made famous by Paolo Di Canio and his amazing scissor kick volley against Wimbledon.
West Ham's 2021/22 away kit will be a remake of the 1992/93 Bukhta 'Argentina' shirt.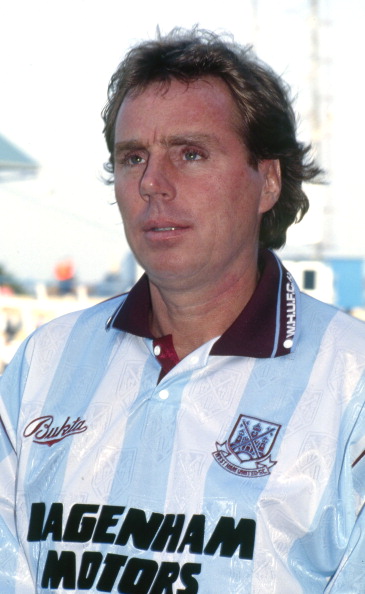 'Argentina' away kit for 2021/22 could be unveiled on Friday?
And there is said to be an all-navy third strip.
The new take on that classic Argentina style away kit could be unveiled on Friday according to ExWHUemployee. Although the insider made it very clear that was not set in stone.
"It's not definite, so please don't quote me on this, but I think one of the kits, probably the away kit, will be released this Friday," ExWHUemployee said on The West Ham Way podcast.
"That's the Argentina one, with the light blue and white stripes with Betway with a sort of block in the middle of the kit. That should be on Friday.
"The home one is the (Paolo) Di Canio one (made famous for his goal) against Wimbledon. I'm pretty sure it will be the away one (out Friday) but it's not definite, definite, definite that it's going to be released (on Friday).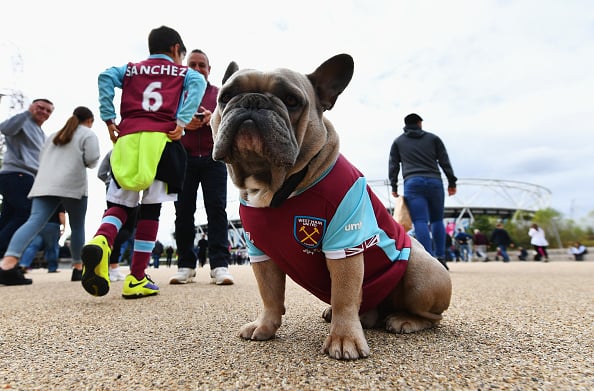 'Promo shots are already done'
"The players are back in pre-season training on Friday and they could link the two together.
"I believe the promo shots have already been taken of the new kit anyway, the players have already done those photos."
In other West Ham news, it has been a week to forget in the transfer market with the club seemingly missing out on or losing ground in the race for several targets. But fans should not panic as Moyes has it all in hand.
The Hammers boss has been speaking about his scouting mission at the Euros and says there have been no solo stars that have stood out to him.
One player who has stood out, though, has been Portugal's Renato Sanches.
And West Ham fans have been rueing the fact former manager Slaven Bilic turned down the chance to sign him back in 2017.
Have something to tell us about this article?
Let us know