Michail Antonio has urged Newcastle striker Callum Wilson to join West Ham United in the summer transfer window.
The Hammers' need for a new centre-forward has been well documented since we sold Sebastien Haller to Ajax back in January 2021.
West Ham boss David Moyes has had to make do with Michail Antonio as his only central striking option for nearly 18 months now. And that quite simply isn't good enough.
Newcastle, meanwhile, have plenty of options though the middle and with their new-found wealth, it would be no surprise to see them spend big on a top-class centre-forward in the summer.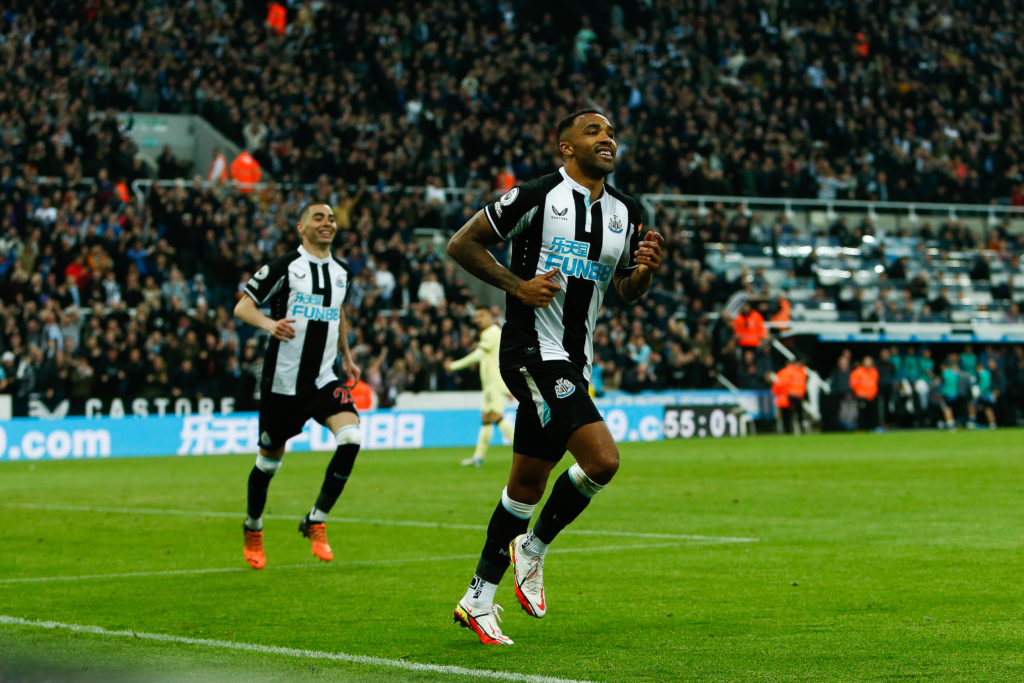 And if that happens, Wilson could face a bleak future with the Toon.
Michail Antonio says striker should join West Ham
Antonio apparently wants Wilson to join him at the London Stadium.
The Magpies signed Wilson from Bournemouth in the summer of 2020. He was actually linked with the Hammers at the time (Chronicle) but ended up moving to St James' Park instead.
Antonio was speaking with Wilson on the Footballer's Football Podcast and said:
"To be fair we would compliment each other, but it's whether someone is willing to take the risk. He'd have to come to West Ham though!"
And Wilson delivered a cheeky response to Micky: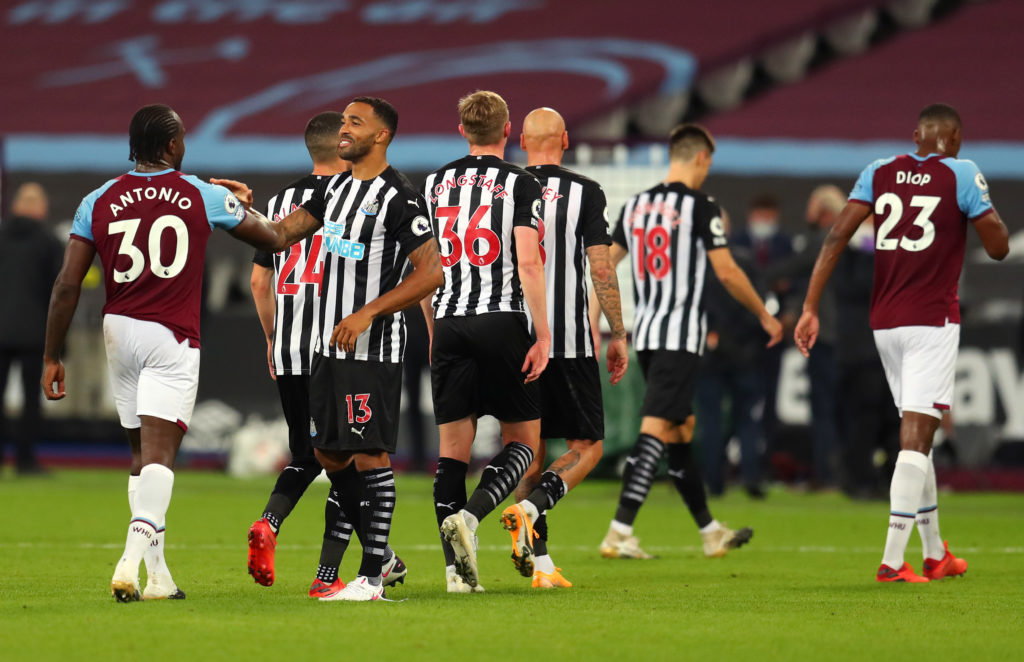 "Nah, I'm not leaving the Toon! The place is too much. Sooner or later Michail's legs are going to go, his time will want to replace him and he'll be scrambling around for a club. We might need a kit man or something!"
Both the West Ham and Newcastle players were clearly talking in jest.
One thing is certain though…Michail Antonio needs Moyes to bring a top-class striker to West Ham before the start of next season.
Quite who that man will be remains to be seen, but given Wilson's problems with injuries throughout his career, and the fact that he's on the wrong side of 30, let's hope that the Hammers are aiming higher than the Newcastle front-man.
Read also:
'I don't support West Ham': Chelsea legend posts Twitter message about Mark Noble
Another one bites the dust for West Ham as manager makes £50 million striker statement
Report: 25-year-old central midfielder could be West Ham bound this summer
Jesse Lingard posts tweet after West Ham draw 2-2 with Manchester City
Related Topics
Have something to tell us about this article?
Let us know