A claim has been made about the wages Gianluca Scamacca is on at West Ham and it proves one thing – the striker is not here for the money.
West Ham had been linked with the former Sassuolo striker Scamacca all summer.
And Hammers fans can finally celebrate the arrival of the 6ft 5in 23-year-old Italian.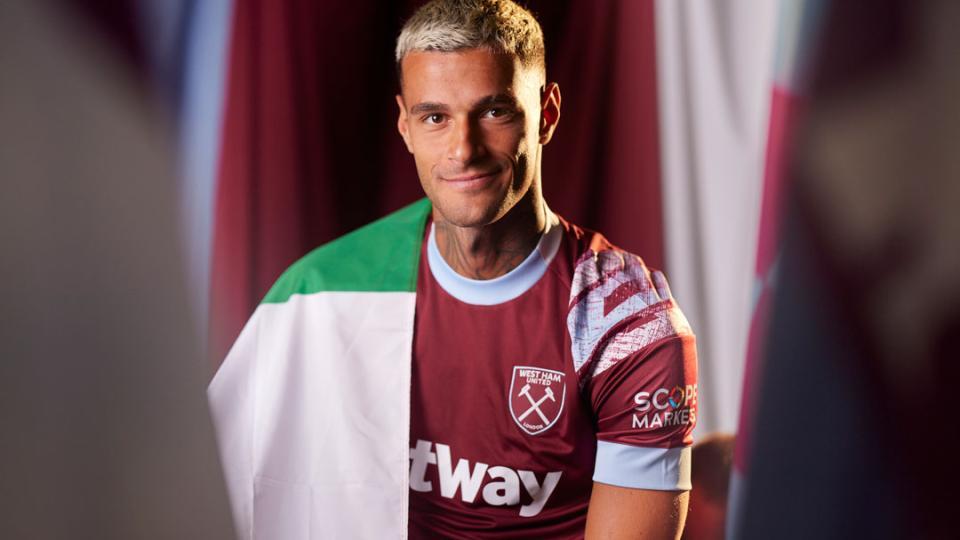 David Moyes' 18-month striker search came to an end late last night when the Italian's arrival was officially confirmed on the club's official website.
This has been a much more positive week for West Ham on the transfer front.
When West Ham missed out to Nottingham Forest for Jesse Lingard last week the fallout centred around money.
There were claims and counter claims about the salary Lingard would be getting with some reports suggesting he would be on £200k per week at the City Ground.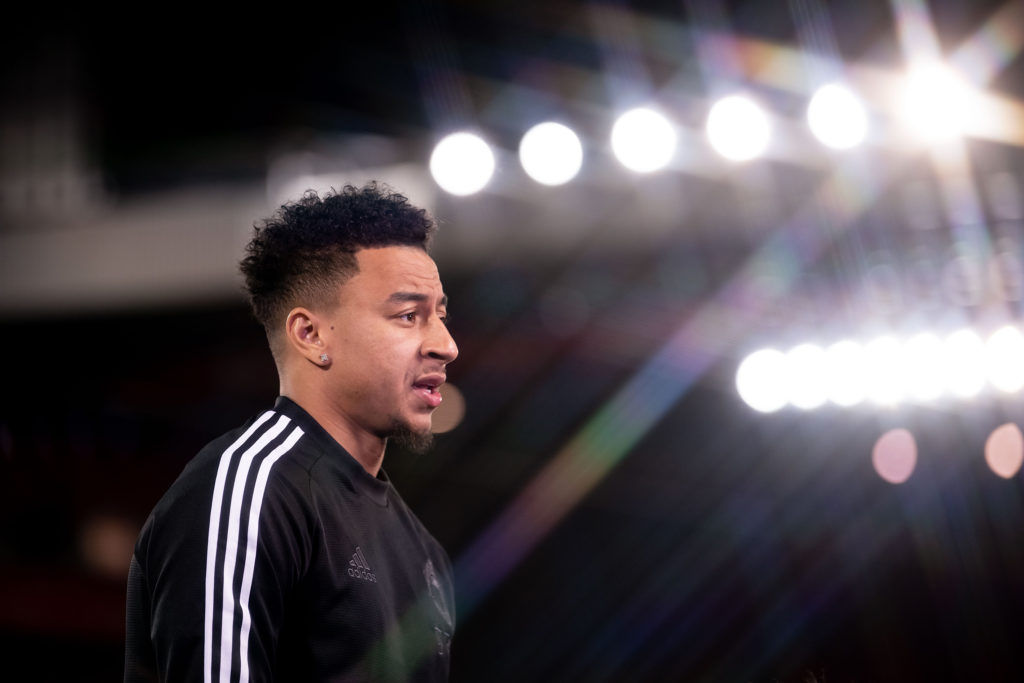 Lingard has been widely criticised as a result.
It seems that criticism has been unfair, though, after those claims were completely blown out of the water by respected journalists at both The Telegraph and The Athletic who state he is on a base salary of £80k rising to £121k pw at Forest.
The fact money was being discussed as the central motivation about a talented footballer with aspirations of making England's World Cup squad left a bitter taste regardless.
But whatever the truth behind that particular saga, it seems Moyes' new £35m striker is certainly here for all the right reasons.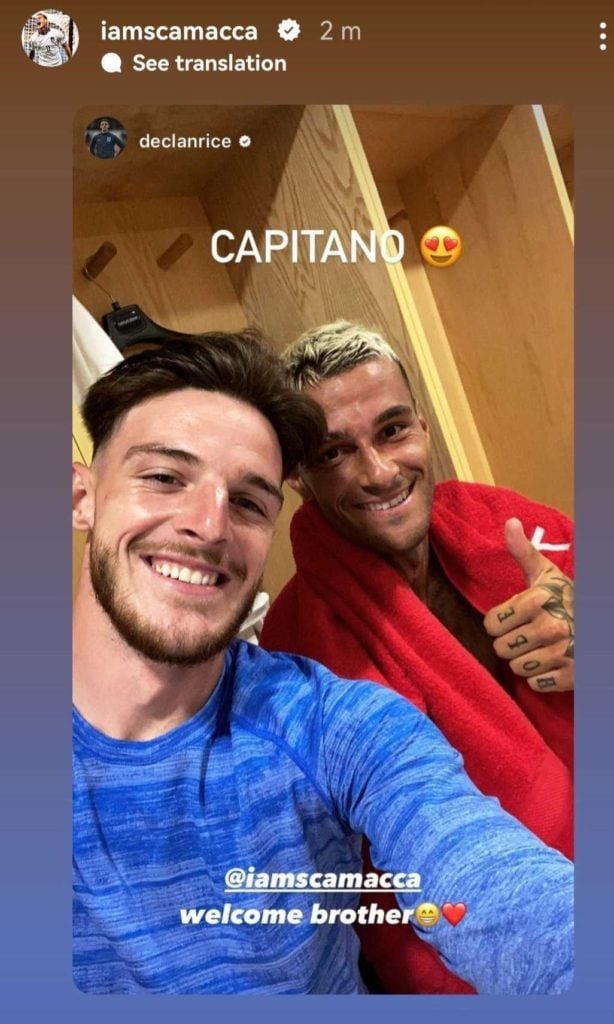 Claims have been made in Italy about the wages Scamacca will be earning at West Ham and it proves one thing – the striker is not here for the money.
According to sources in Italy Scamacca will earn €3m year (£2.5m) until 2027 at West Ham.
If accurate that equates to around £52k per week which would just about squeeze him into West Ham's top 10 earners.
The claims are consistent with sports salary website Capology, which lists Scamacca's West Ham salary at just below £50k.
What is more surprising is that is double what he was earning at Sassuolo where he was being paid around £24k per week (Capology).
Of course the West Ham striker's salary may be heavily incentivised – hopefully around goals!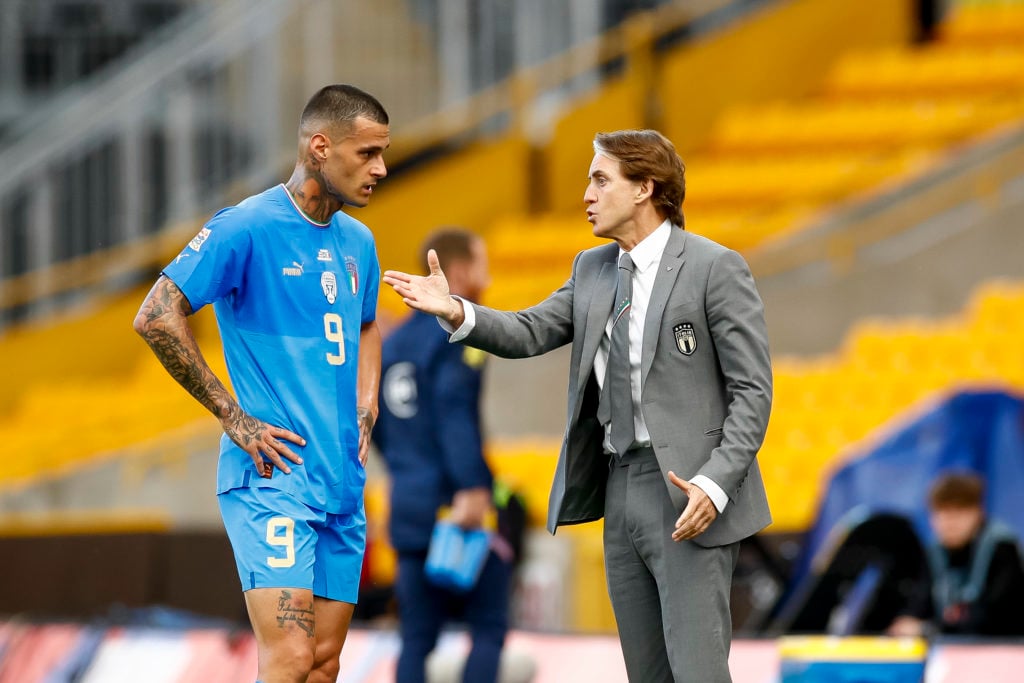 But that is a very moderate wage for a modern day Premier League player let alone a top young striker.
It is also worth noting the likes of mega rich PSG were heavily linked with the Italian. And if money was his motivation he could easily have kicked up a fuss to force a move to Paris.
That clearly is not his character, though, as Moyes will know only too well given the renowned due diligence he does on all signings.
It comes after Scamacca told legendary former Football Italia presenter James Richardson that Italy manager Roberto Mancini advised the striker West Ham would be the 'perfect' club for him to progress with.
No doubt if Scamacca proves a big hit West Ham will have to improve that wage.
But that's how it should work – as a reward for excellence on the pitch rather than the central motivation above the football before a ball has been kicked.
MORE WEST HAM NEWS
Have something to tell us about this article?
Let us know