Hammers new boy Gianluca Scamacca has lifted the lid on what Italy manager Roberto Mancini told him about signing for West Ham.
West Ham had been linked with the former Sassuolo striker Scamacca all summer.
And Hammers fans can finally celebrate the arrival of the 6ft 5in 23-year-old Italian.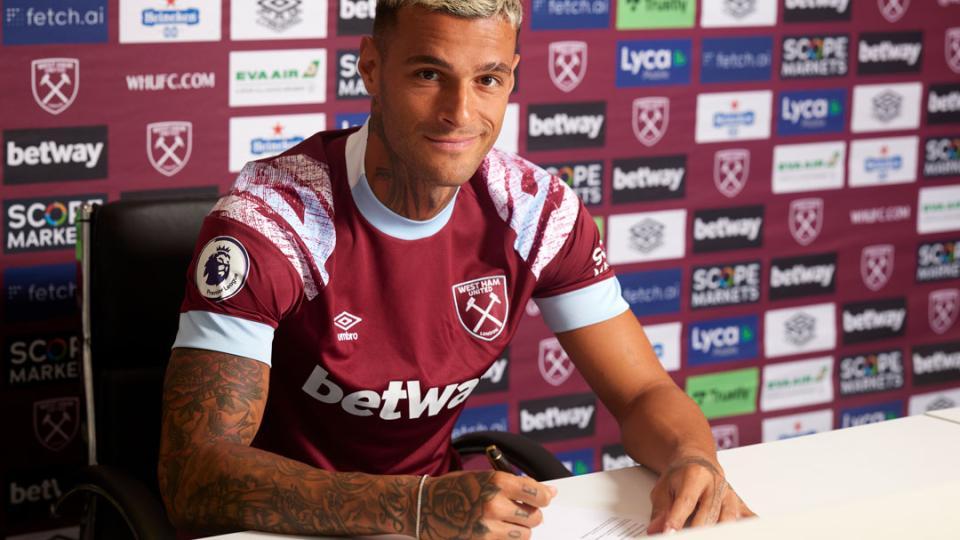 David Moyes' 18-month striker search came to an end late last night when the Italian's arrival was officially confirmed on the club's official website.
As ever with signings from foreign leagues there is the usual debate in football circles whether £35m new boy Scamacca has what it takes to be a success in the Premier League with West Ham.
Scamacca is seen as the Italian national team's great new hope up front.
Former Manchester City manager Roberto Mancini is placing a lot of faith in the forward and says he 'has everything he needs to be a top level star'.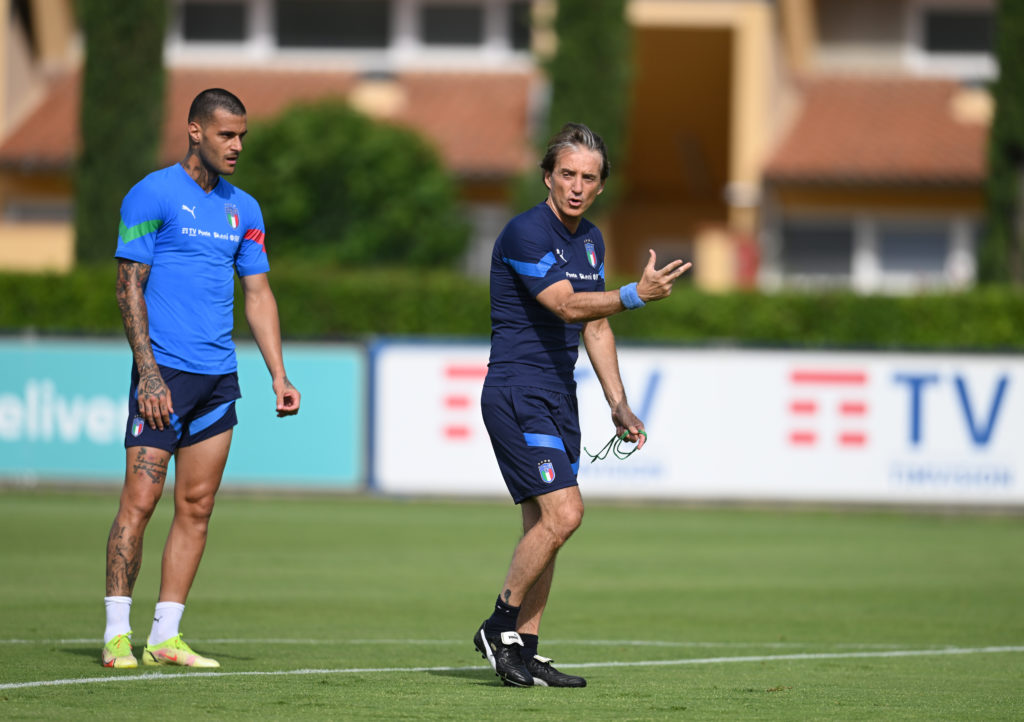 There was a time when Italian players who left their country to play abroad, particularly for teams outside the European elite, would see themselves ostracised from the national side.
Things have moved on since then but it still causes a stir in Italy when a highly-rated young player moves to a foreign league.
So Hammers fans will be fascinated to hear what the Italy manager thinks of the big move.
Now Scamacca has lifted the lid on what Mancini told him about signing for West Ham.
And Moyes – as well as Hammers supporters – will be delighted that Mancini gave the move a ringing endorsement, telling Scamacca West Ham are 'perfect' for him.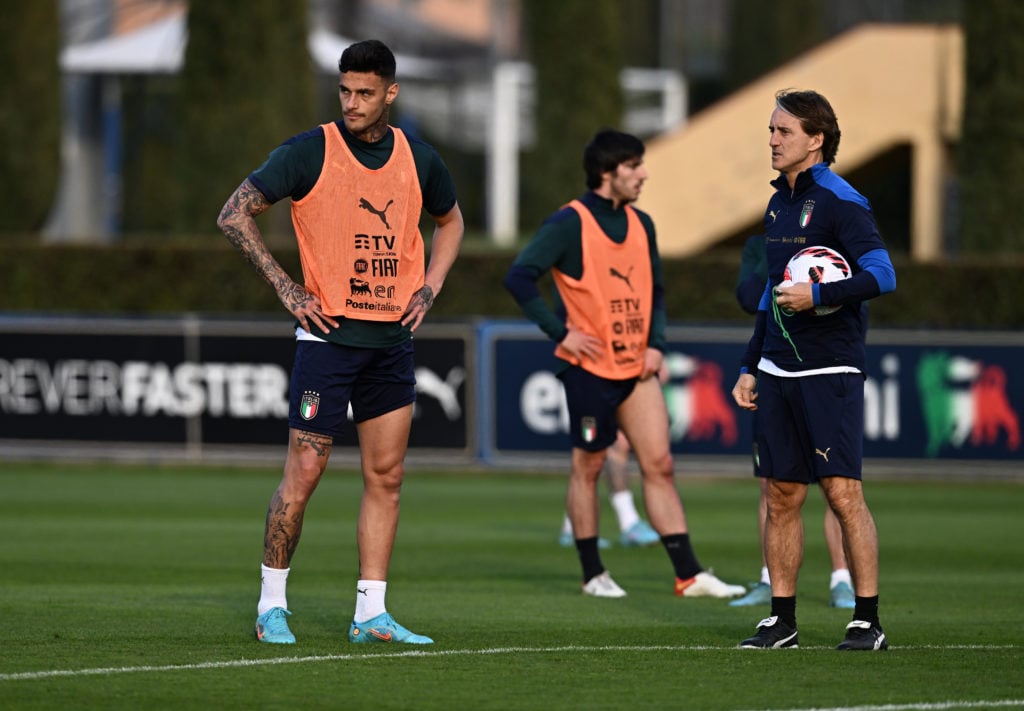 Gianluca Scamacca lifts the lid on what Roberto Mancini told him about signing for West Ham
Scamacca was speaking to legendary former Football Italia presenter James Richardson in a brilliant interview for West Ham's official site.
"Because the Premier League, the project and they want me a lot…" Scamacca told Richardson about why he chose West Ham in a brilliant interview dripping in 90s nostalgia.
"We speak (Scamacca and Mancini) before I came here and he said West Ham was a perfect place for me.
"For growing up, for playing, for involvement, to get better (as a player) and to improve. And also (he said) the Premier League is the best league."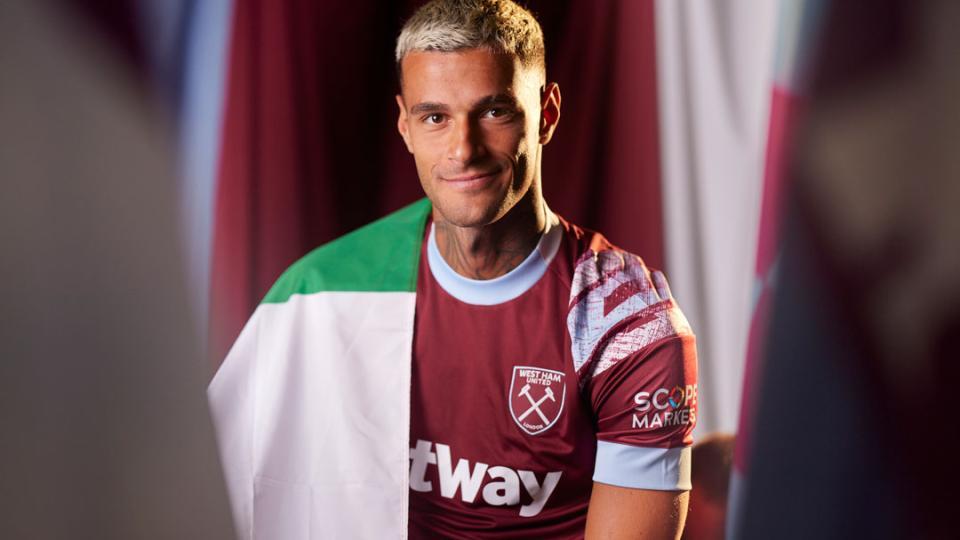 What an endorsement from one of the greats of the game and one of the great modern managers.
We love Scamacca already and we're sure you do too.
Let's hope this will be a match made in heaven for West Ham and Scamacca.
And after giving West Ham his blessing, for Mancini's Italy team too.
MORE WEST HAM NEWS
Have something to tell us about this article?
Let us know