Hammers boss David Moyes says people are underestimating the size of the job he has on his hands trying to rebuild West Ham.
After two years of rapid progress at West Ham under Moyes there are two big and very different dangers – complacency and expectation.
And coupled together without a dose of realism they can be a potent mix, especially at a club like West Ham.
There is no hiding from raised expectations after sixth and seventh place finishes, the club's record Premier League points total, a run to the Europa League semi-finals and the arrival of a better quality of player at West Ham.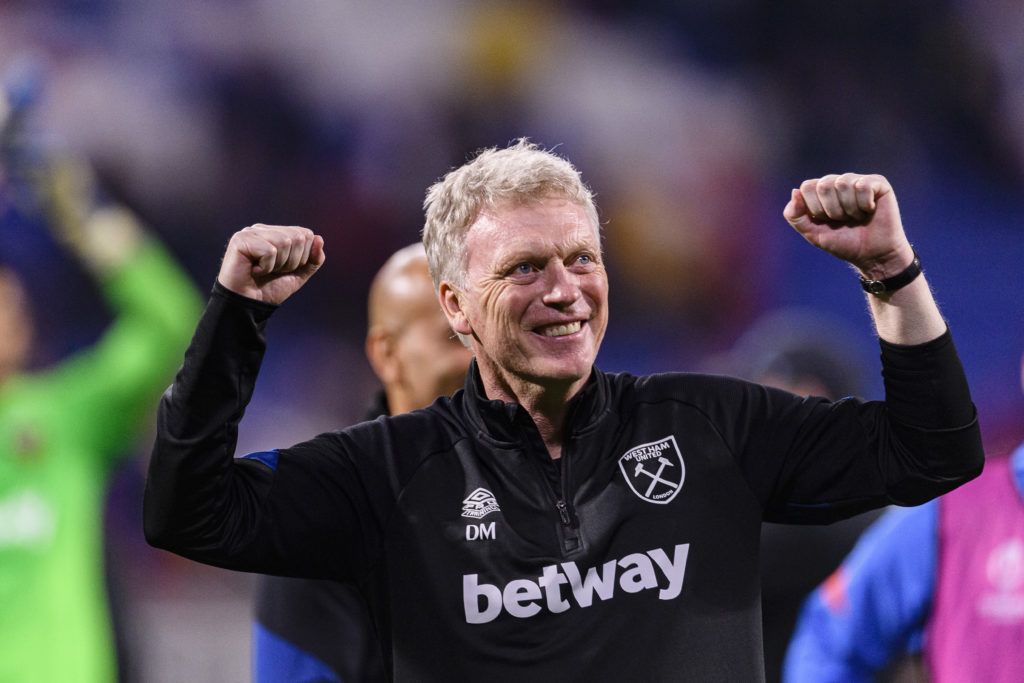 But on the pitch there is always the risk of complacency creeping in too after such a meteoric rise. And while taskmaster Moyes would not be one to allow that to linger too long, it is something the Scot has admitted he is always wary of.
Well aware several departures – many of them long overdue – were on the horizon this summer, Moyes has been clear for many months that he faces a major test to rebuild and rejuvenate the Premier League's second oldest squad.
Five very encouraging quality signings have arrived but none of them are likely to start West Ham's season opener against Man City.
Indeed only two, Alphonse Areola and Flynn Downes, will be involved in the West Ham squad vs City with Nayef Aguerd out for three months, Gianluca Scamacca lacking in fitness and Maxwel Cornet not registered in time after his £17.5m move from Burnley on Friday.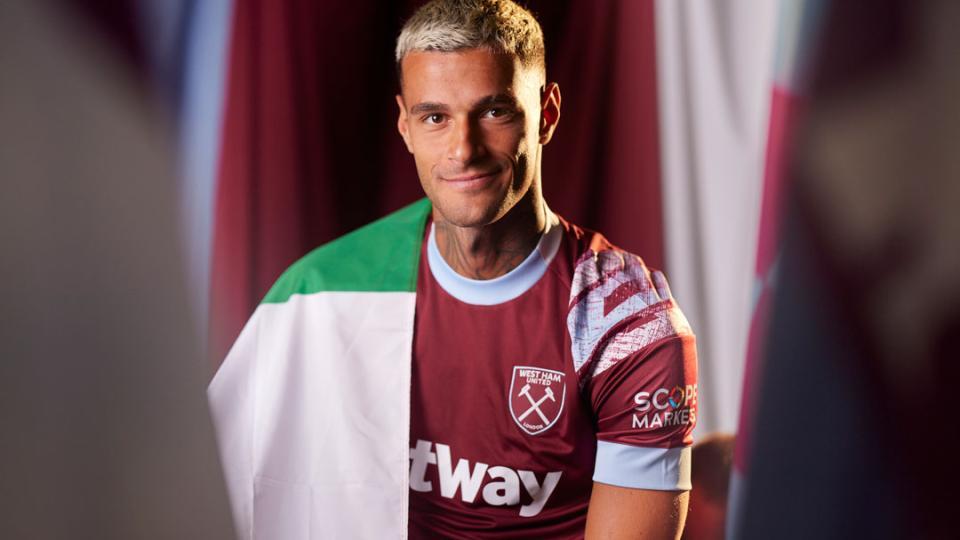 Given West Ham have effectively had seven months to identify players and get them signed this summer ready for a compacted and hectic first half of the season, it is understandable that fans are frustrated by the likelihood the Hammers line-up will look very familiar – initially – to that which ended last term.
But Moyes says people are underestimating the size of the job he has on his hands trying to rebuild West Ham.
In what felt like a broadcast message to fans, his owners and pundits, Moyes has warned the Hammers could be set for an inevitable period of transition.
And he knows he has a seriously difficult task on his hands to get it right (whufc.com).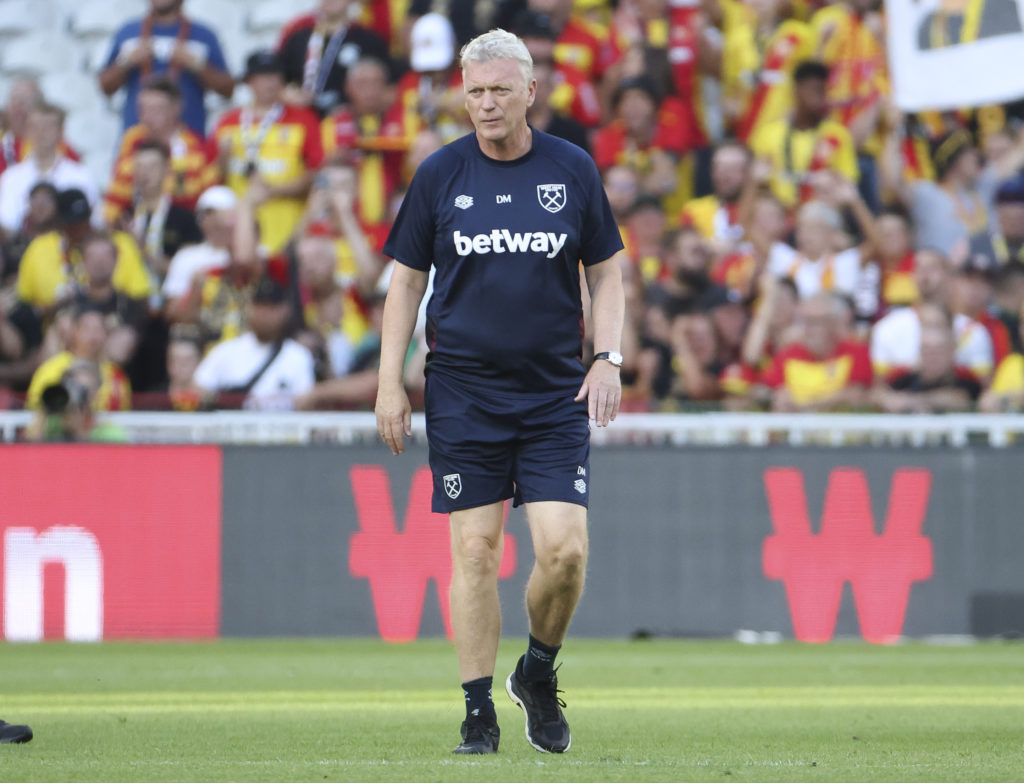 "I think once you have made a big climb, which we have done from probably being a relegation team to one which is now challenging for the Champions League last year and talking about being in Europe, that is a big step, a big jump, and we've done that in the short period," Moyes said in his first press conference of the new season.
"The next jump can never be as big. It can only be a small one because of the level of the teams above you, and even consolidating – and I remember saying this time last year that if we could be anywhere near the same position, that would be excellent, and we were going to finish sixth again up until half-time in the last game of the season.
"So, we ended up finishing seventh. I didn't see that as a bad return and we had a slightly better outcome in the cups, certainly in European football. We'd like to have gone further in both cups and we'll try and do that this year as well.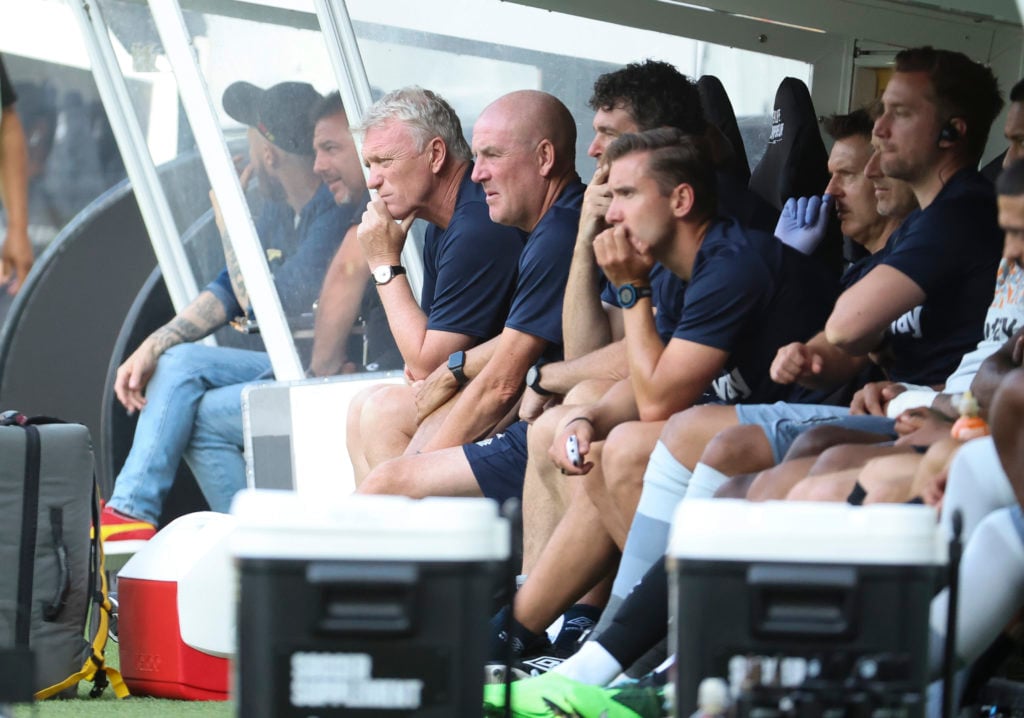 "I think we're all still recovering from the last two seasons, which have been squashed in and nothing's given. We've not had any less games and for us here at West Ham, it was a brilliant [2021/22] season, because we had all the European games.
"So, we're still having a little bit of recovery and, as I said, we're still piecing together and with the loss of one or two players means that we're going to have to find new players and start a new rebuild of a team. So, we're in the process of that just now.
"I love being back and it's great to be back amongst it but, as I said, there's quite a big job going on here at the moment. We've got a bigger job than a lot of people think to get a side that's competing as well as we have done in the last couple of seasons."
MORE WEST HAM NEWS
Have something to tell us about this article?
Let us know