West Ham boss David Moyes made a really poor decision with Gianluca Scamacca during our Carabao Cup exit last night.
The Hammers were knocked out by Blackburn after the game at the London Stadium ended 2-2 and Angelo Ogbonna missed our 10th spot-kick.
Moyes once again set up far too defensively, especially considering the fact that Blackburn – a Championship side, put out a second-string team.
The Scot's programatic, ultra-defensive setup really is getting tiresome, and it's just not acceptable anymore. What makes it worse its that he's just not learning from his own mistakes.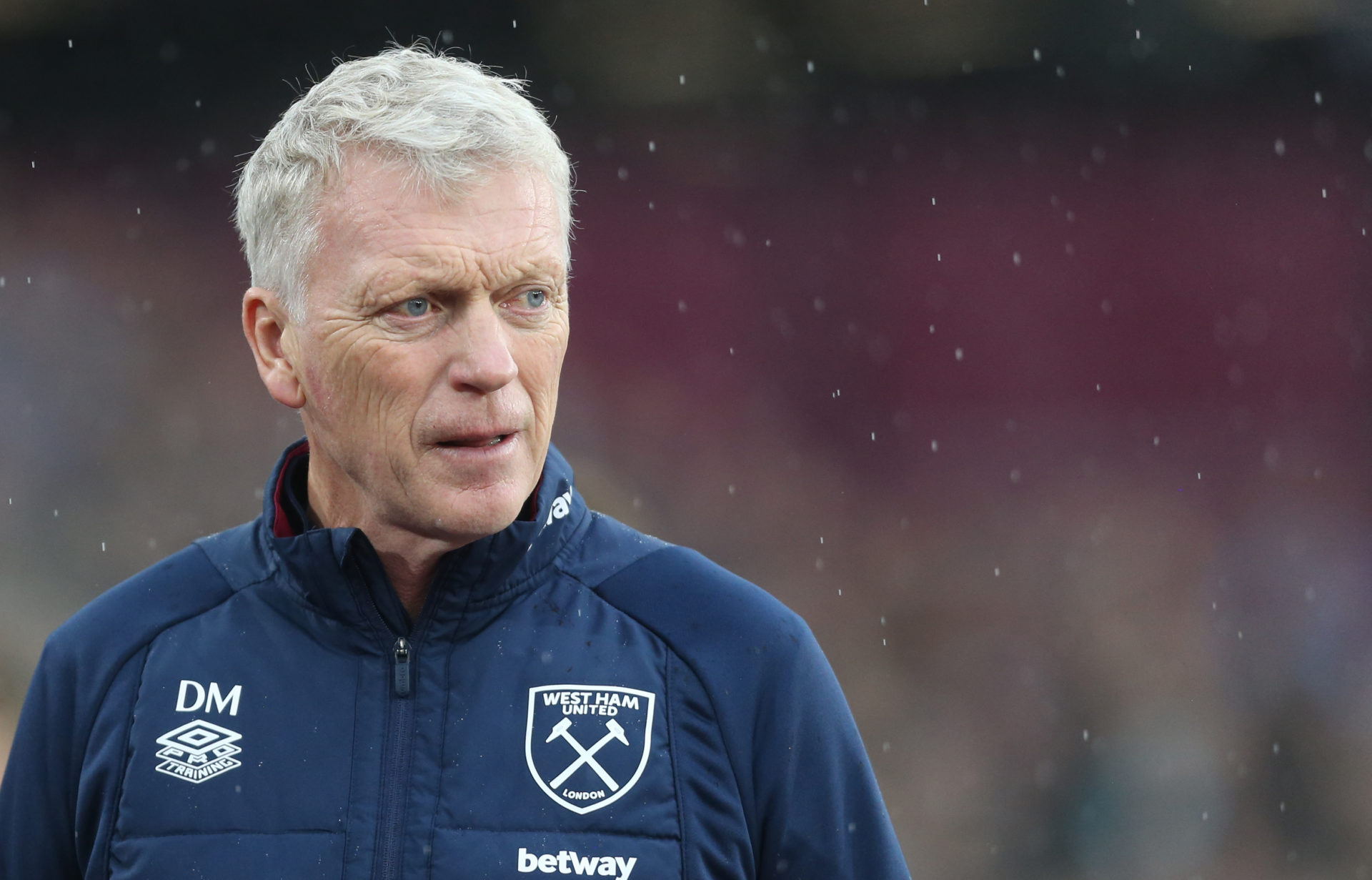 Moyes recently got the vote of confidence from the Hammers board. However, his baffling tactics, team setup and in-game decisions are making it really hard for the owners to support him.
Another one of Moyes's biggest failures this season has been how he has struggled to get the best out of his big-money signings, namely Gianluca Scamacca.
He has handled the Italian terribly in my opinion, and made a big mistake with him once again last night…
David Moyes makes another baffling Gianluca Scamacca decision
The Italian has scored six goals for West Ham, but he has now gone eight games without a goal.
And Moyes really isn't helping him.
Rather than put him straight in the team when he was flying high on confidence after making a big money summer move, Moyes chose to ease him into action slowly.
That was the Scot's first big mistake in my opinion. Strikers thrive on goals and when the stats aren't looking good, their confidence will inevitably suffer.
An easy win for Moyes would have been to put Scamacca on penalties. The Scot didn't even think of doing that though.
The Italian has scored six from six attempts throughout his career so far (Transfermarkt). He banged one in last night in the shoot-out as well.
It's painfully obvious to see that Scamacca's confidence is the lowest it has ever been.
Moyes took the biscuit last night by bringing the Italian on after 77 minutes. So all that has happened now is the 23-year-old's stats look even worse.
Strikers are judged on their goals per game ratio, and the Scot is just making it impossible for him to thrive.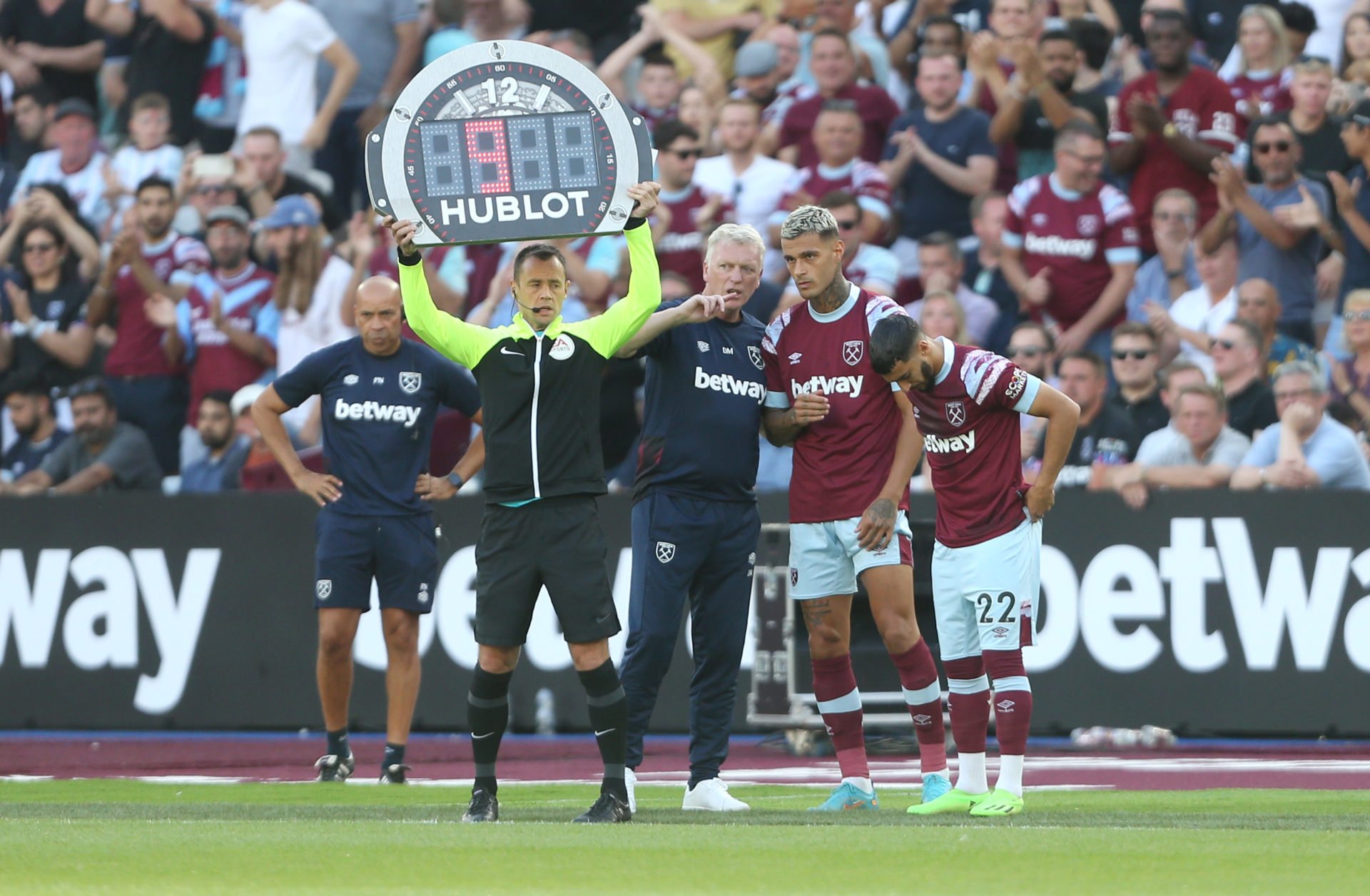 What on earth is Moyes doing? Does he have no idea about how the modern game works? Or how players thrive off of stats, forwards especially?
The Italian has been totally isolated up front on his own over the past month or so. He needs bodies in and around him, if he his to be effective. He's certainly not a striker who will tirelessly run the channels all game.
The fact that we sit so deep as a team is a huge issue as well. Moyes needs to instruct his players to get another 10/20 yards up the pitch, if the Italian is going to have any chance at all of succeeding in a West Ham shirt.
David Moyes also needs to give Gianluca Scamacca a run of games where he is playing 90 minutes consistently.
The Italian is a truly elite centre-forward. He could play for any team in Europe pretty much. At the moment though, he looks very average.
And in my opinion, there is only one man to blame for that…David Moyes.
Read also:
West Ham's £15m summer signing might end up being a huge waste of time and money
Report claims West Ham have avoided a complete Lucas Paqueta disaster
Have something to tell us about this article?
Let us know