David Moyes has just let something slip during his recent podcast that explains his treatment of Said Benrahma.
The West Ham manager and the Algerian winger have never been a match made in heaven, and the Scot's treatment of our most creative player has been baffling at times.
READ ALSO: 'He's lost himself': Simon Jordan absolutely savages David Moyes
I think it's clear to see for everyone that Moyes has an issue with Benrahma, whatever it may be.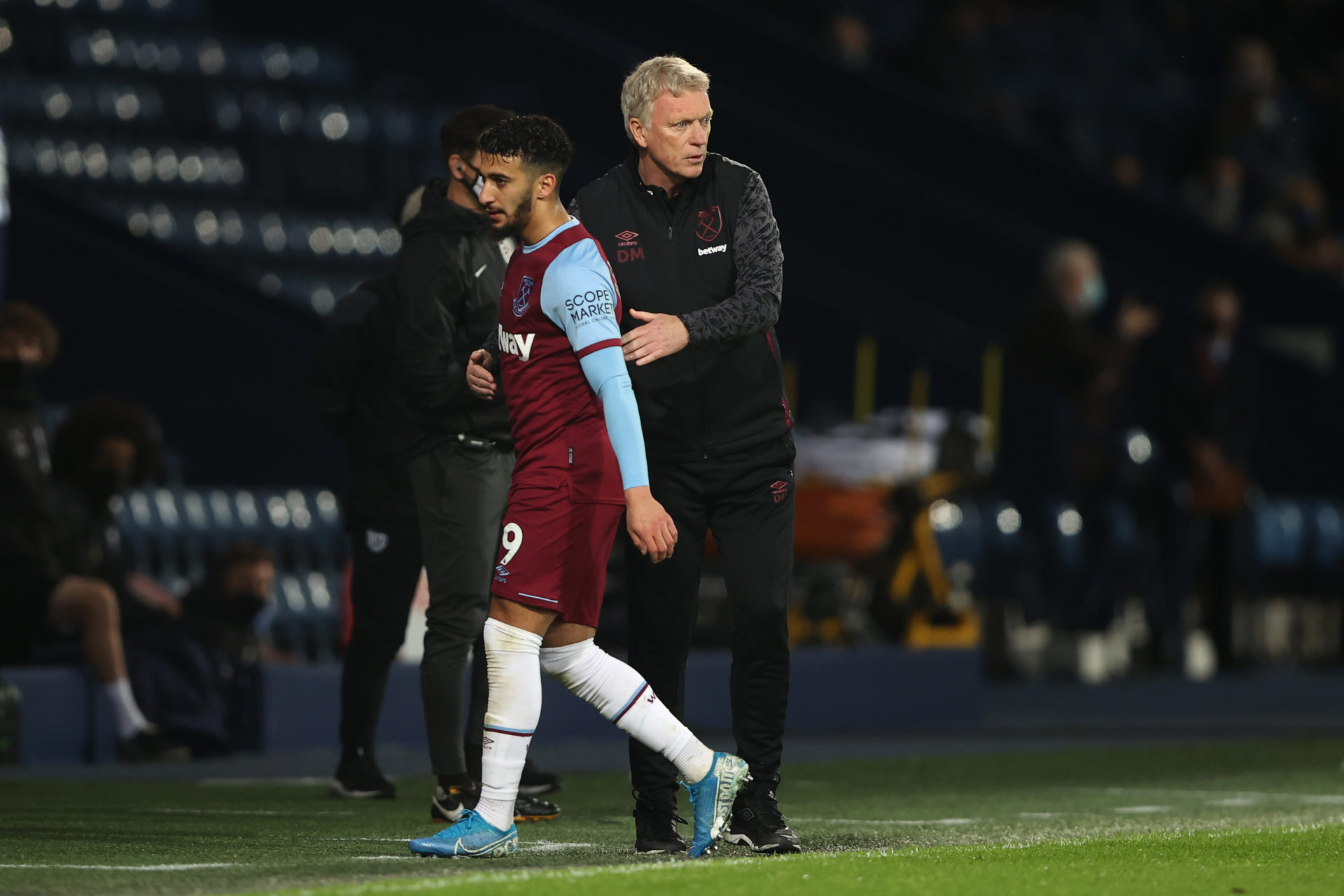 And it is 100% per cent certain that Moyes's approach to man managing the Algerian winger is not getting the best out of him.
And the Scot has lifted the lid as to why he has handled Benny in the way that he has…
David Moyes lets slip explanation for Said Benrahma treatment
The Scot has been speaking to Steven Bartlett on his podcast.
His appearance on the podcast has not gone down well with West Ham fans one little bit.
There was on interesting nugget in particular from the 59-year-old though…
The thing that Moyes is missing here is that man management shouldn't be approached with a 'one size fits all' philosophy.
What works for some players clearly doesn't for others. Some players need a kick up the proverbial, whilst others need an arm around them. Benrahma fits into the latter category in my opinion.
And the West Ham boss has completely ruled out the possibility of that even being the case.
David Moyes has let slip an explanation for his Said Benrahma treatment. And in my opinion, it makes him look even worse than he already did before.
Read also:
Recent Sean Dyche interview proves that he's actually perfect for West Ham
Not Pochettino: West Ham eyeing Ex-Tottenham boss, should Moyes get sacked
Have something to tell us about this article?
Let us know