West Ham United manager David Moyes clearly has an issue with Said Benrahma, and it has been that way since he's been at the club.
Benrahma, 27, joined the Hammers from Brentford in October 2020 on a season-long loan, but his move was made permanent three months later for £30 million (Athletic).
It was clear to see during the first few months that Benrahma quite simply wasn't Moyes's cup of tea. I remember his first start away Leeds in December 2020.
READ ALSO: We need to talk about 26-year-old who absolutely stunk the place out vs Wolves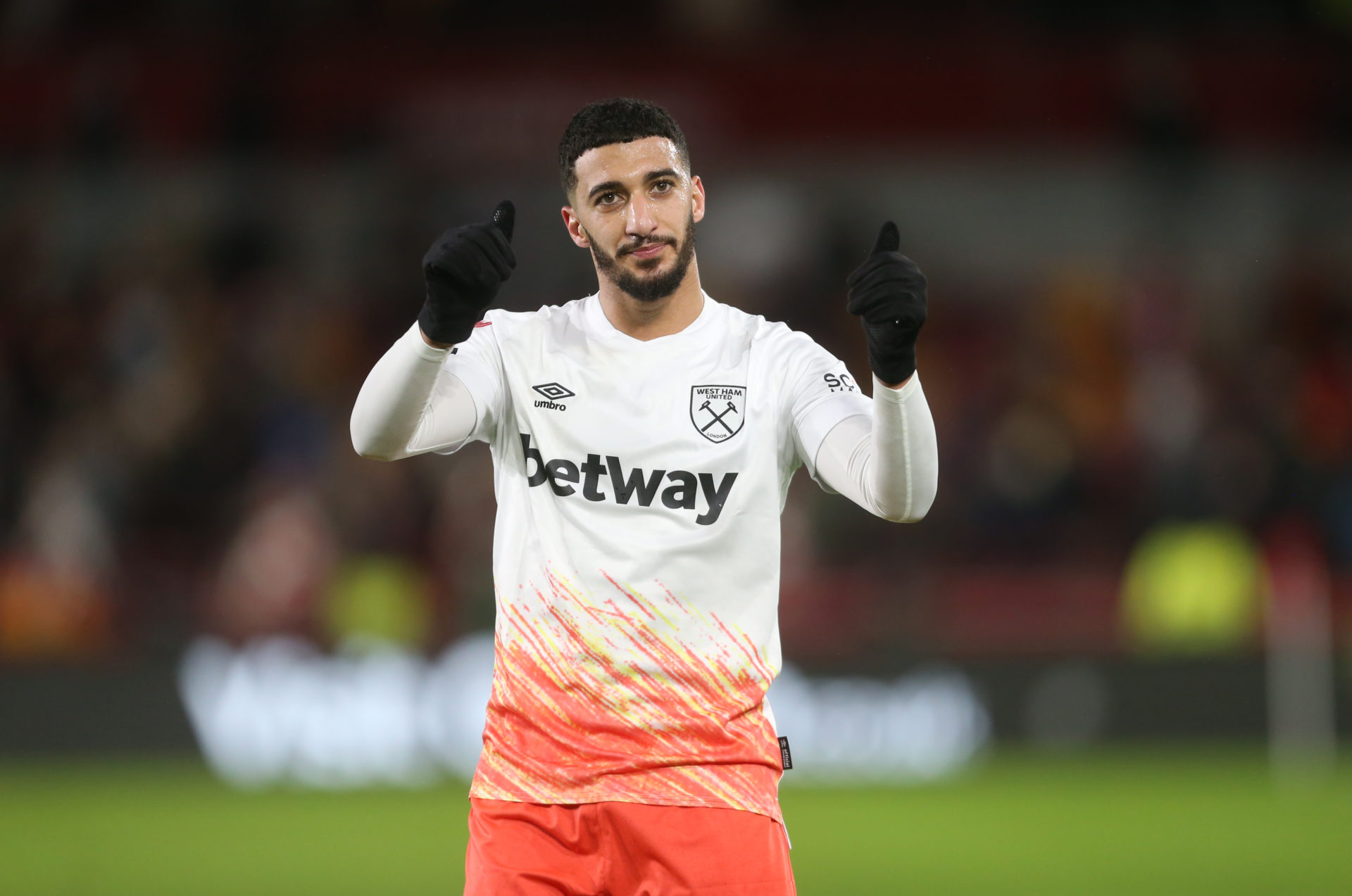 The Algerian was absolutely brilliant and was a constant threat for the Leeds defence. However, rather than praise him after the game, Moyes chose to criticise him for his 'poor ball retention' and 'questionable decision making'.
This made Benrahma revert into his shell. After that full debut, it was clear to see that the 27-year-old was scared to lose the ball, and his performances changed from swashbuckling ones to boring and predictable.
If Benrahma isn't going to be given the freedom to express himself, there is no point in having him in the team. Moyes may as well just pick a workman-like player who will roll his sleeves up and get stuck in.
The thing is, Benrahma has been winning us games this season. Last weekend's FA Cup win over Brentford was a prime example of this. The 27-year-old came on as a late substitute and scored a great goal. After that, surely he had to start against Wolves…surely…
Moyes has an issue with Benrahma
As the West Ham fans geared up for the clash with Wolves yesterday, most of us were pleading with Moyes to start Benrahma at Molineux.
However, when the team-sheets were released, the 27-year-old was inexplicably omitted from the Hammers' starting XI.
Moyes really is acting like a man who wants the sack. Gianluca Scamacca was on the bench as well. What on earth is Moyes thinking leaving our two best attacking players on the bench when we have struggled so badly for goals this season?
Benrahma is the only player we have in the final third who is willing to run at defenders and take them on. He is also the only one who tries to make things happen.
Sure, he doesn't always track back, but neither do the likes of Lionel Messi, Neymar and Kylian Mbappe.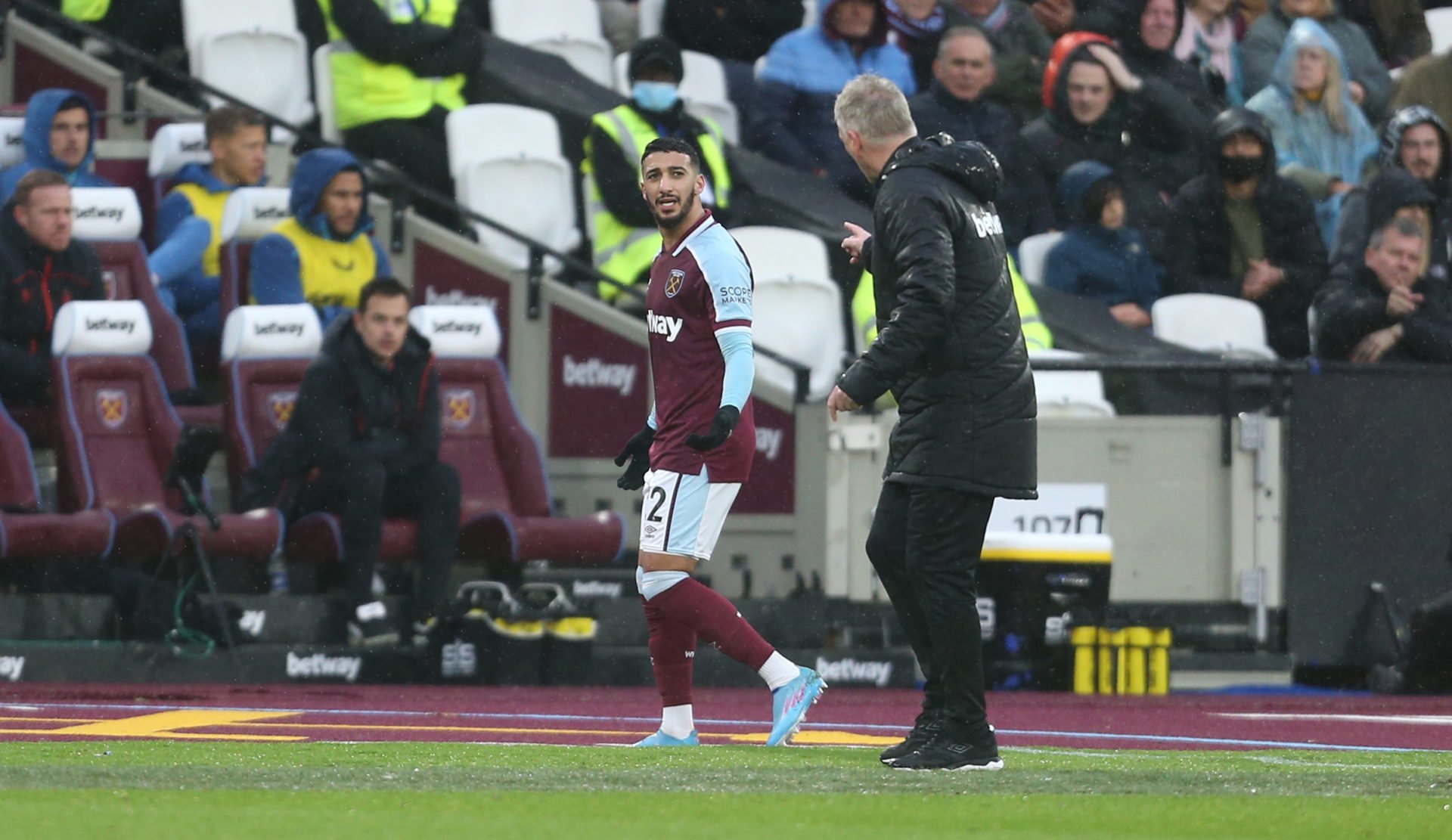 Sometimes, you've just got to let your attacking players flourish and allow them to do the things that they're good at.
Benrahma, who earns £55k-a-week according to Capology, is clearly not allowed that freedom at the London Stadium under Davids Moyes. That is holding him back as a player and us as a team.
The fact that he didn't start for West Ham against Wolves yesterday was actually laughable. It was an unforgivable decision from the Hammers boss and one that may have cost us at least a point against Wolves.
Moyes clearly has an issue with Benrahma. And in my mind, one or the other will have to leave the London Stadium soon in order to avoid a massive fall-out. Let's hope that the Scot is moved on before the Algerian is.
Read also:
We need to talk about 26-year-old who absolutely stunk the place out vs Wolves
Message for Moyes: Please stop playing £25m man in completely wrong position
Related Topics
Have something to tell us about this article?
Let us know