Arsenal are bound to get ideas as West Ham captain Declan Rice likes a Bukayo Saka post after the Man United win.
West Ham and Arsenal both enjoyed important wins for very different reasons at the weekend.
The Hammers finally got a first victory in eight Premier League games when they beat Everton 2-0 to rise out of the relegation zone.
And the Gunners edged a five-goal thriller against Manchester United 3-2 to keep their shock title charge on track.
Off the pitch West Ham fans have had to endure more speculation surrounding their captain Rice of late with unlikely title hopefuls Arsenal throwing their name around as Man United and Chelsea have before them (Eurosport).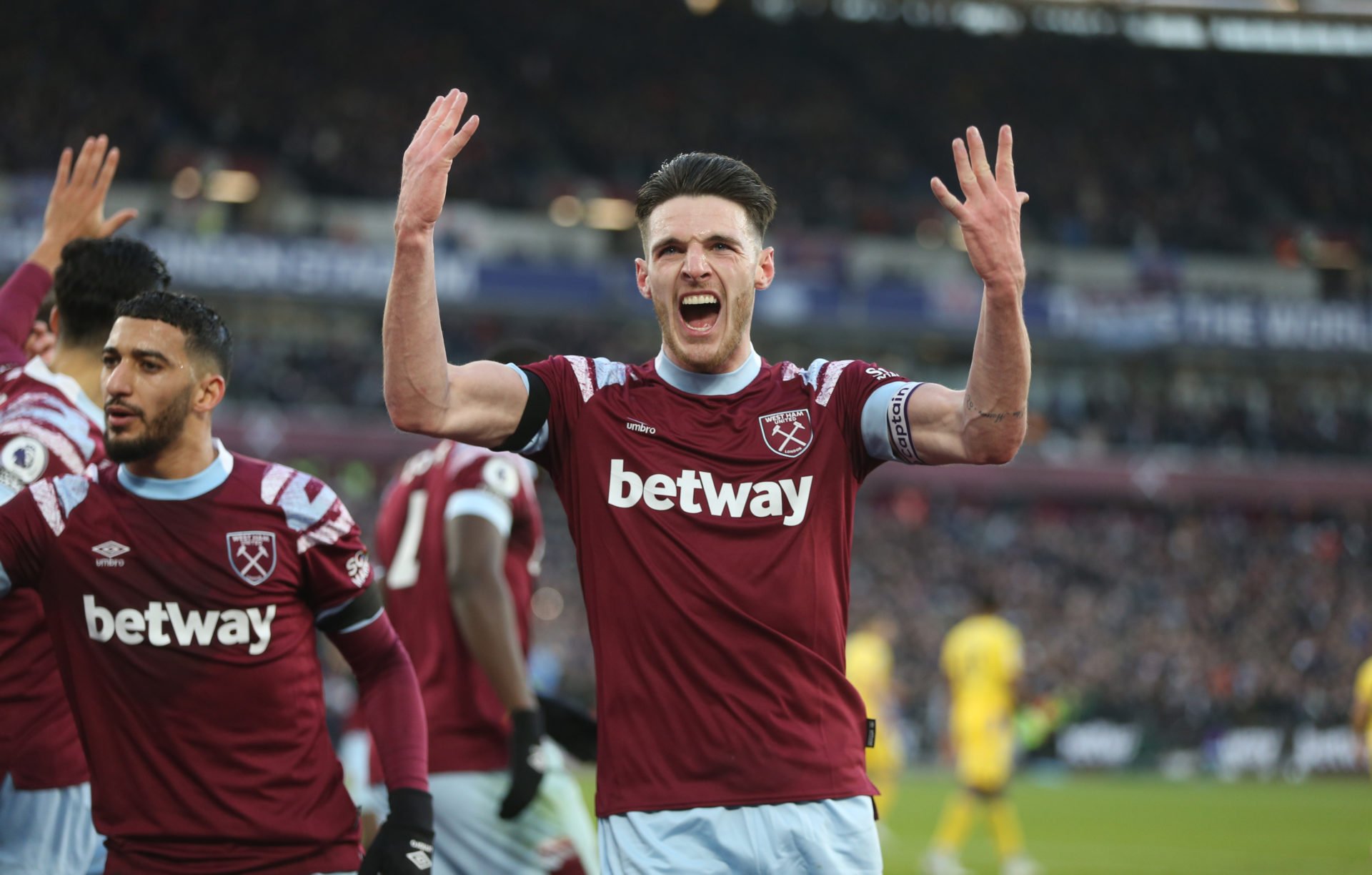 Man United were once deemed one of the favourites to land West Ham's talisman with Rice looking increasingly likely to leave in the summer.
But reports recently from the likes of The Guardian claim that Rice now favours a move to Arsenal, whose progress under Mikel Arteta is said to have impressed him.
"Declan Rice is leaning towards joining Arsenal this summer because of the prospect of playing for Mikel Arteta, who has drawn up plans for where the West Ham captain would fit into his team," The Guardian reports.
"Arsenal have made Rice their top transfer target and are increasingly confident of beating Chelsea to his signature. The midfielder is almost certain to leave West Ham, who are battling relegation this season, and is keen to test himself in the Champions League."
Rice was key to West Ham's win over Everton, deflecting an Alex Iwobi shot onto a post with the fragile Hammers clinging to a 2-0 lead.
And Bukayo Saka was certainly a central figure in Arsenal's thrilling win over Man United, terrorising Luke Shaw and scoring a wonder goal to boot.
With speculation swirling over a summer move to Arsenal for Rice, you can be sure every little thing will be scrutinised between now and then.
So Arsenal are bound to get ideas as West Ham captain Rice likes a Saka post after the Man United win.
Taking to Instagram, Saka posted a picture celebrating his goal, and said: "What a WIN!
"We never stopped believing. Thank you for the support Gunners, the energy was unreal. We keep going!"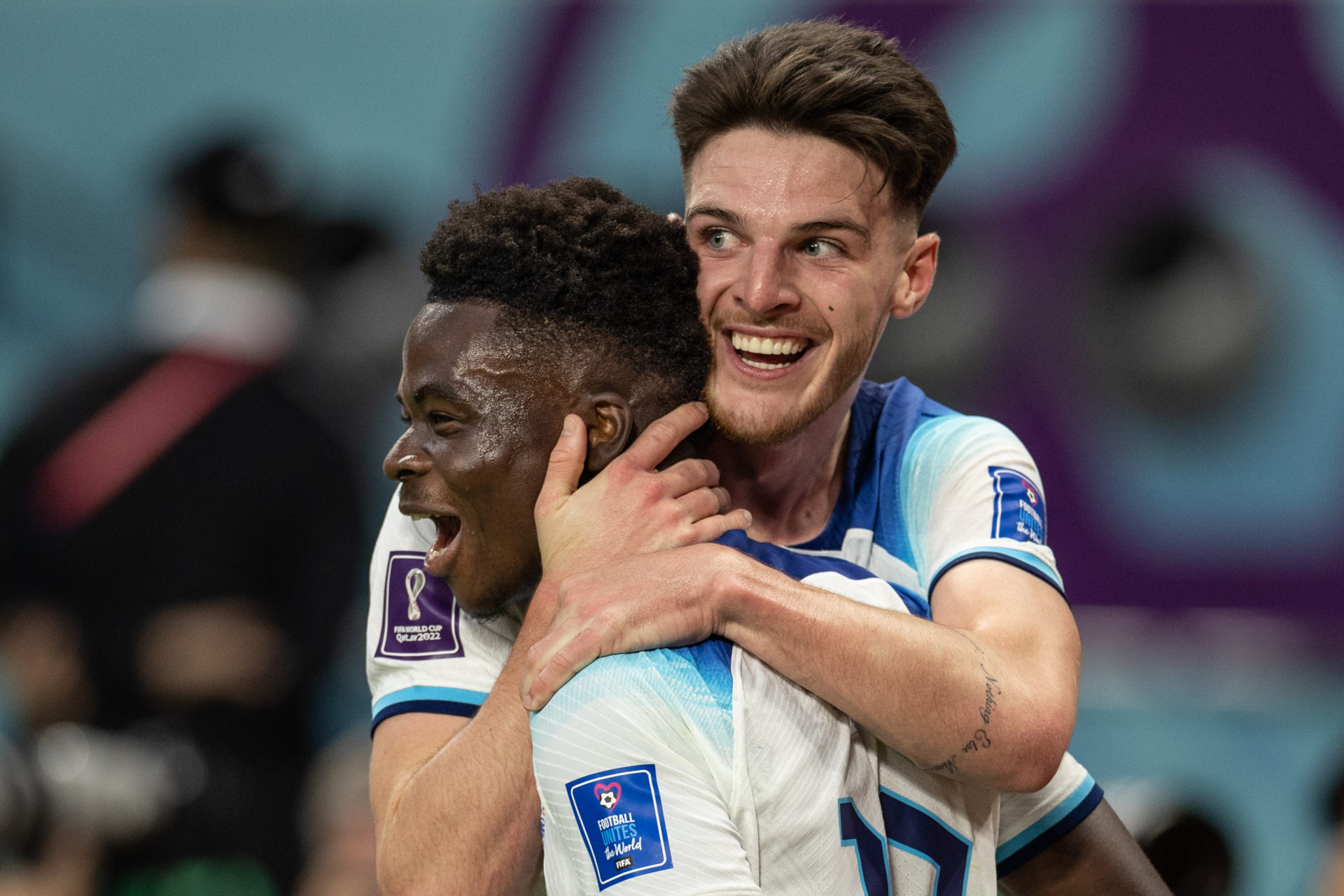 The post was liked by West Ham star Rice, which given the recent speculation, is bound to raise eyebrows.
But the reality is Rice and Saka are good friends within the England squad and there is probably not much more to it than that.
So Arsenal should not be getting carried away thinking signing Rice is a foregone conclusion.
Man United are up for sale and could have increased financial wherewithal come the summer. And Chelsea have shown they are not shy in splashing ridiculous amounts of cash around to get what they want.
If West Ham fans had to choose where Rice ends up they would rather a Man City or Real Madrid over a London rival. Even Man United – given their undeniable status as one of the biggest clubs in world football – would be less painful.
But if it does come down to a shootout between Chelsea and Arsenal then the Gunners would probably get the Hammers vote.
MORE WEST HAM NEWS
Related Topics
Have something to tell us about this article?
Let us know