Football data experts Opta have put a percentage figure on West Ham being relegated and it's very good news indeed.
They say there are lies, damned lies and statistics.
But at West Ham one particular new piece of statistical data will be warmly welcomed.
As West Ham fans know only too well, we are one of nine clubs currently separated by just five points in what is being billed the tightest Premier League relegation battle for years.
The Hammers have no say in whether they stay outside the bottom three this weekend after the postponement of the game against Man City.
Therefore David Moyes and his side are hoping for a series of favours as all of West Ham's survival rivals are in action before the international break.
Football data experts Opta put percentage figure on West Ham being relegated and it's very good news
West Ham have been given a huge boost this week after relegation rivals Crystal Palace, Southampton and Nottingham Forest all lost to keep the Hammers out of the relegation zone and within one win of 12th place.
It means the first three of nine fixtures involving West Ham's direct relegation rivals have gone in the club's favour this week.
And depending on results elsewhere this weekend, a defeat by two goals for Leicester at Brentford would actually see the Hammers move UP a place in the table on goal difference.
When it comes to football statistics and in-depth analysis, Opta set the gold standard. So a new forecast from them carries some weight.
Now football data experts Opta have put a percentage figure on West Ham being relegated and it's very good news.
During Sky Sports' coverage of Forest's 2-1 defeat to Newcastle on Friday night, Opta's relegation prediction percentages were shown.
And Opta states that West Ham have just a 14 per cent chance of being relegated this season. The stats are based on a plethora of factors from points per game, fixtures, form, goals scored, against, goal difference and a host of other elements.
According to Opta, the Hammers have the second highest chance of avoiding the drop of the teams in the bottom seven, with Leicester's relegation percentage slightly better at 12.1 per cent.
It is bad news for West Ham's relegation rivals Southampton, Forest, Everton, Bournemouth and Leeds, though.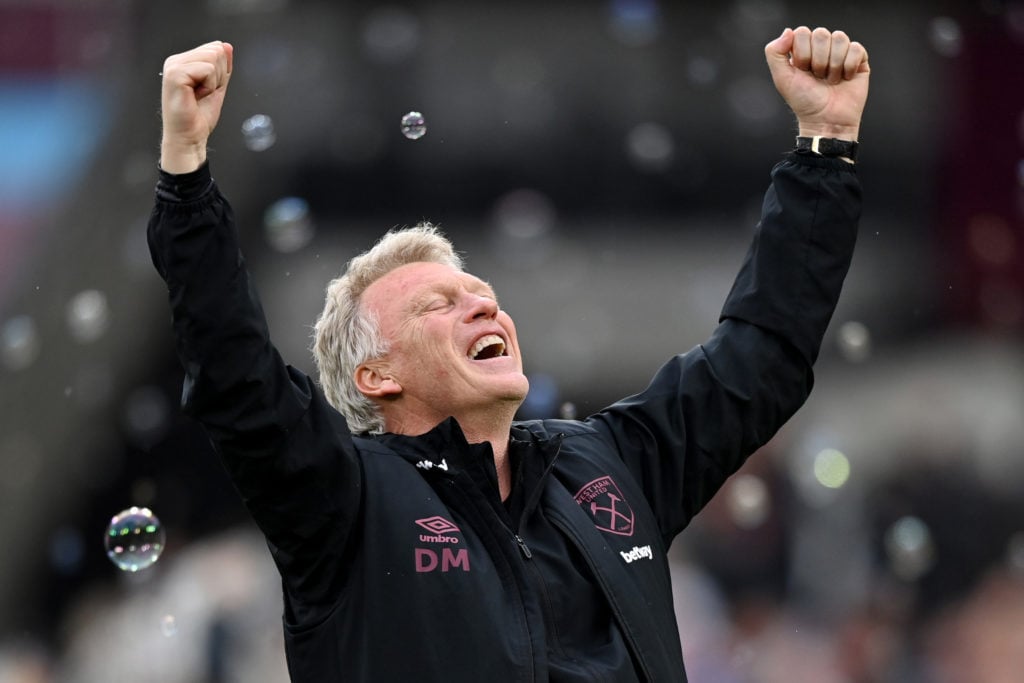 Their relegation percentages are massively higher.
The Opta stats make Southampton (77.4%), Everton (49%) and Forest (45.7%) the favourites to drop into the Championship.
But Opta think it will be a close run thing with Leeds (44.1%) and Bournemouth (43.7%) not far behind.
The data puts Palace (5.3%) and Wolves (8.8%) in with a very healthy chance of survival too.
Of course relegation will be decided on the pitch not a spreadsheet. And West Ham know they are likely to need at least four wins to stay up.
The Hammers will be hoping the run of favourable results elsewhere continues this weekend. The games to look out for are listed below.
Results West Ham need to go their way:
Saturday
Bournemouth to lose away at Villa
Leicester to lose or draw away at Brentford
Southampton to lose or draw at home to Spurs
Wolves and Leeds to draw or Wolves to win
Everton to lose away to Chelsea
Sunday
Palace to lose away to Arsenal
MORE WEST HAM NEWS
Have something to tell us about this article?
Let us know