After the abysmal Alan Smith analysis of the West Ham win at Brighton, lazy possession-obsessed pundits must reassess how they critique matches.
West Ham went top of the fledgling Premier League table with a thumping win over the 'new Barcelona' Brighton on Saturday.
But listening to Sky Sports commentator Alan Smith and others you wouldn't know it.
Since last week's 3-1 win over Chelsea – with 10 men for 30 minutes it must be remembered – all West Ham fans have heard is how the Blues were the better team and deserved to win.
There has been almost zero in-depth analysis or praise for the tactical discipline and defensive organisation of West Ham as they put a team worth nearly £1bn to the sword with counter-attacking football.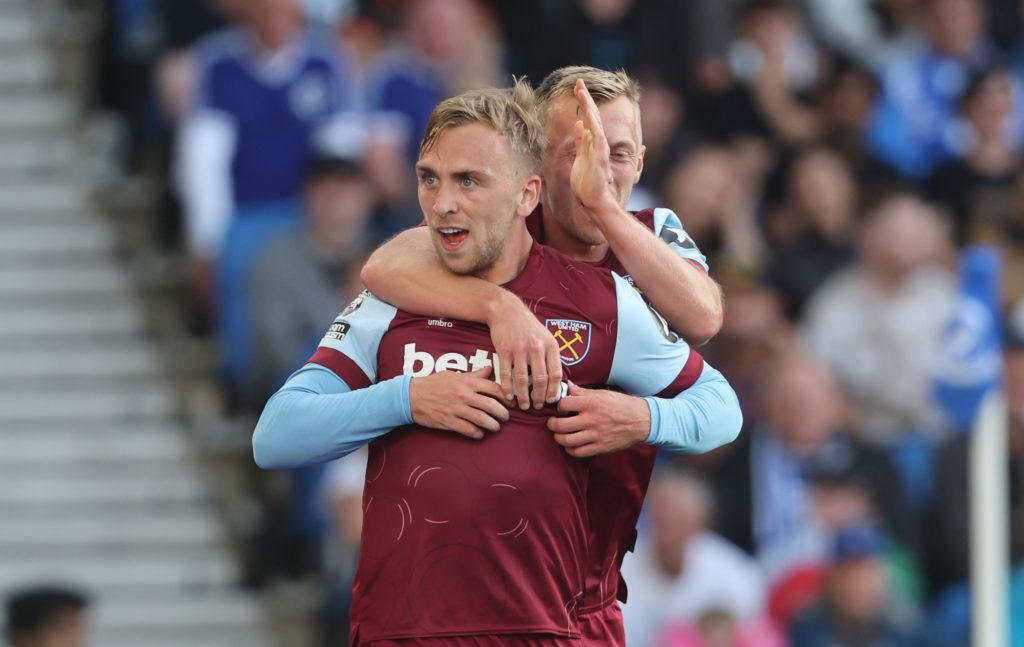 Most important statistics going largely ignored by Sky Sports' Pep Guardiola sycophants
What also went ignored was the fact the official stats after the game showed West Ham had six shots on target to Chelsea's four and the only 'clear cut chance' (Sky Sports' words) of the game from open play.
And it was like groundhog day for Hammers supporters who had the misfortune of watching coverage of the 3-1 win over much-hyped Brighton.
Former Arsenal striker Alan Smith was the latest to fall into the trap of bone idle analysis of football.
Sky Sports continuously showed the possession and passing stats throughout the game.
After around 15 minutes, Smith was trotting out the usual garbage that 'Brighton were dominating', 'Brighton have been the better team'.
That's despite West Ham having had THREE dangerous chances in that time, two of which could and probably should have resulted in goals. All while the Seagulls were restricted to nothing more than the odd hopeful potshot or cross into the box.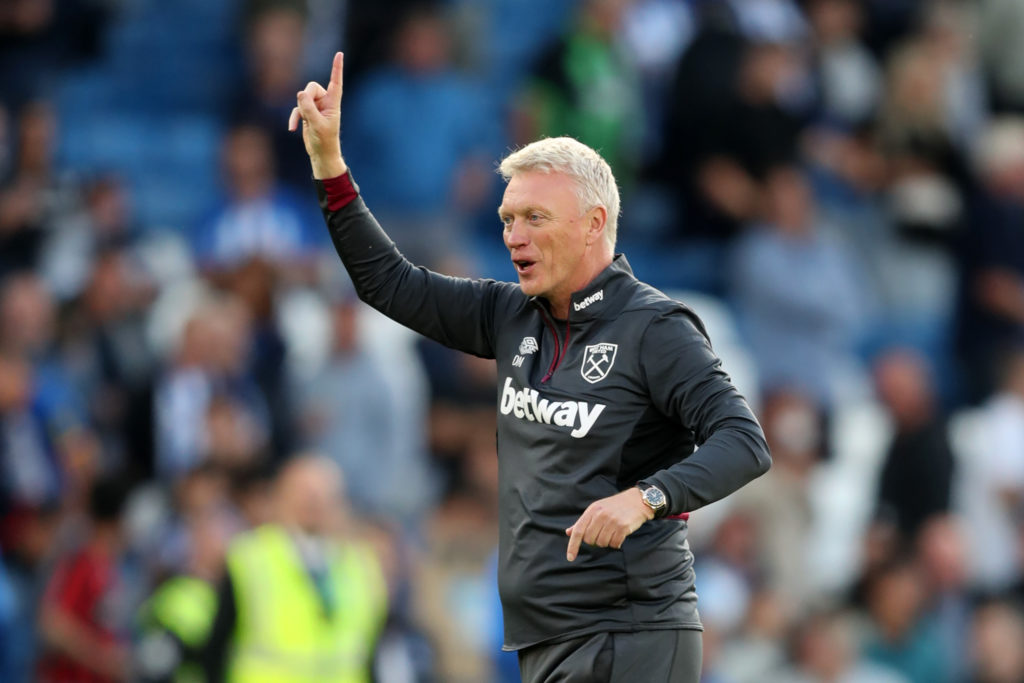 After abysmal Alan Smith analysis of West Ham win lazy possession-obsessed pundits must reassess how they critique matches
A few minutes later West Ham did get their goal to take a 1-0 lead through James Ward-Prowse.
Smith described it as 'a real smash and grab' from West Ham and used phrases like 'sucker punch'.
That was the tone and theme throughout. And as the Hammers took a 3-0 lead at the Amex, Smith was still talking about possession and Brighton dominating the ball.
After the abysmal Smith analysis of West Ham's win, lazy possession-obsessed pundits must reassess how they critique matches.
In a league full of Pep Guardiola disciples and sycophants, pundits have become brainwashed that there is only one way to play.
Yes West Ham do need to improve on how much of the ball they have, particularly at home. And David Moyes has been honest about that in recent months. But some of the football West Ham played in spells was also scintillating, quick and ruthlessly incisive. Just ask Brighton's players.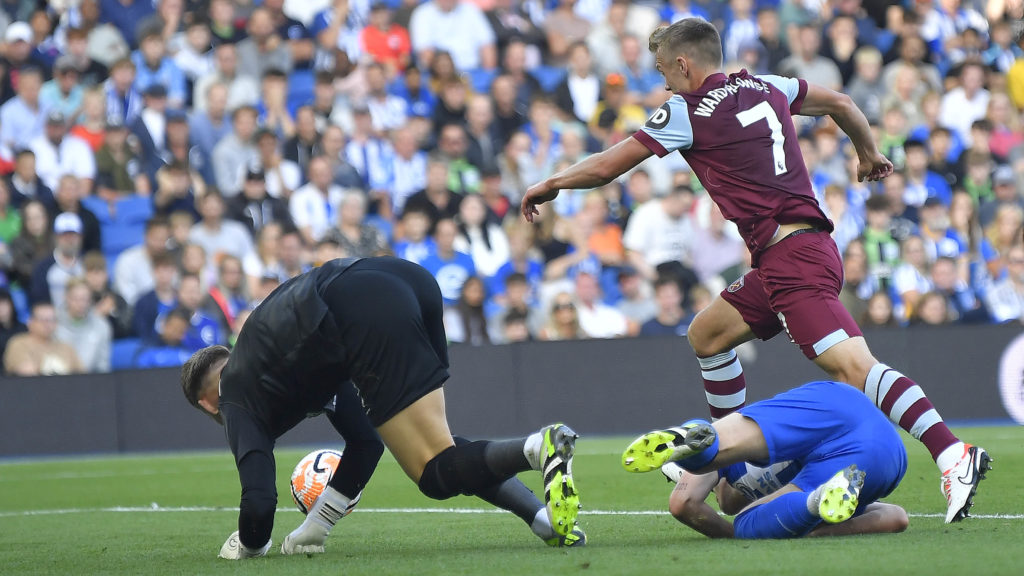 Passing the ball around for 10 minute spells and having 20 pot-shots off target from 30 yards out doesn't make you 'the better team'
But this was the perfect away performance against a team who started the season with back-to-back 4-0 wins.
The simple fact of the matter is that most teams in Europe when they play a Man City, Arsenal or Brighton will have to concede the lion's share of possession.
But passing the ball around for 10 minute spells and racking up hundreds of 'successful passes' does not mean you were the better team. Nor does racking up 26 shots on the stats – with half of them from 30 yards out and the other half off target.
A team is also about hard work off the ball, defensive organisation and solidity, effectiveness in attack and defence and executing a game plan. In fact most top managers insist on getting that right first before looking to play a more expansive style.
A case in point about using stats to paint a picture of a game is this laughable one pushed out by an influential account below. It states Vladimir Coufal failed to complete a single pass in the first half against Brighton.
But he's a defender who has just pocketed the most in-form player in Europe. You can't win can you?
If you can play possession-based football with verve, pace and purpose – like Man City do more often than not – then that is of course total football entertainment. But there's an argument to say that tika taka style is actually extremely boring to watch when there is no real thrust to it.
There have been some utterly ridiculous barbs from rival fans that West Ham are the new Stoke or Burnley – ie set piece merchants. But that is absolute garbage and you only need to look at the goals against Brighton for proof.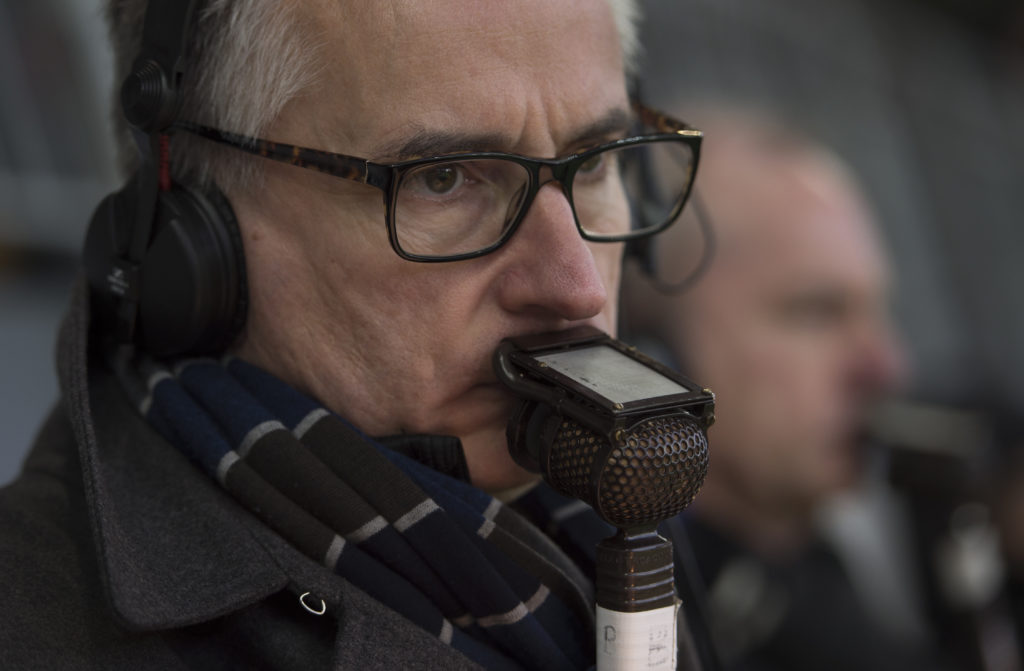 The only stats that truly matter
Thankfully Smith's colleagues Jamie Redknapp and Izzy Christiansen redressed the balance in the post match analysis. Redknapp in particular pointed out that possession stats are massively overrated.
Most of these possession-based sides are stat padding nowadays. The truly great teams – like Man City – more often than not find a way through low blocks like West Ham are mastering right now.
Dress it up whatever way you want – whether it is in West Ham's favour or not – the only stats that really matter when analysing a game are the expected goals for and against, shots on target – because if you're not hitting the target you can't score a goal – and the scoreline.
And guess what, West Ham's XG was higher than that of both Brighton and Chelsea.
There is more than one way to play football and the great thing is West Ham themselves have the players and squad to play in several different ways on a game-by-game basis.
That's why we're champions of Europe.
READ ALSO
Related Topics
MORE WEST HAM STORIES