Respected journalist Martin Samuel tears pundit Gary Neville apart on double standards over Manchester United links to a move for West Ham United star Declan Rice.
Rice is further cementing his status as one of the finest midfielders in Europe with his top class performances for West Ham and England again this season.
And much to the disdain of West Ham fans, that inevitably means their midfield talisman continues to be linked with a move away to the likes of Manchester United, Chelsea and Man City.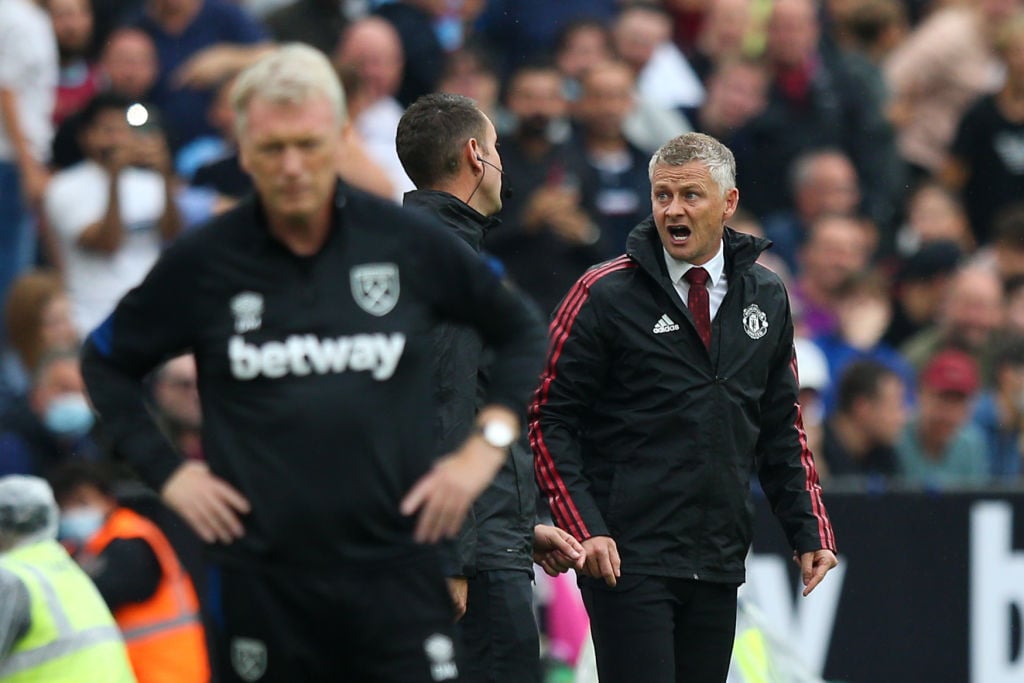 It is Man United that seem to linger, though, with big question marks over their midfield and recent comparisons of Rice with Red Devils legend Roy Keane.
Those comparisons from Jamie Carragher were nothing new, Hammers News said Rice was the new, improved Keane – without the ugly side – three years ago way back in 2018.
West Ham fans are sick of hearing Rice has to leave to fulfil his potential and win trophies.
And links to Man United are somewhat laughable right now given how far away they remain from being challengers for silverware.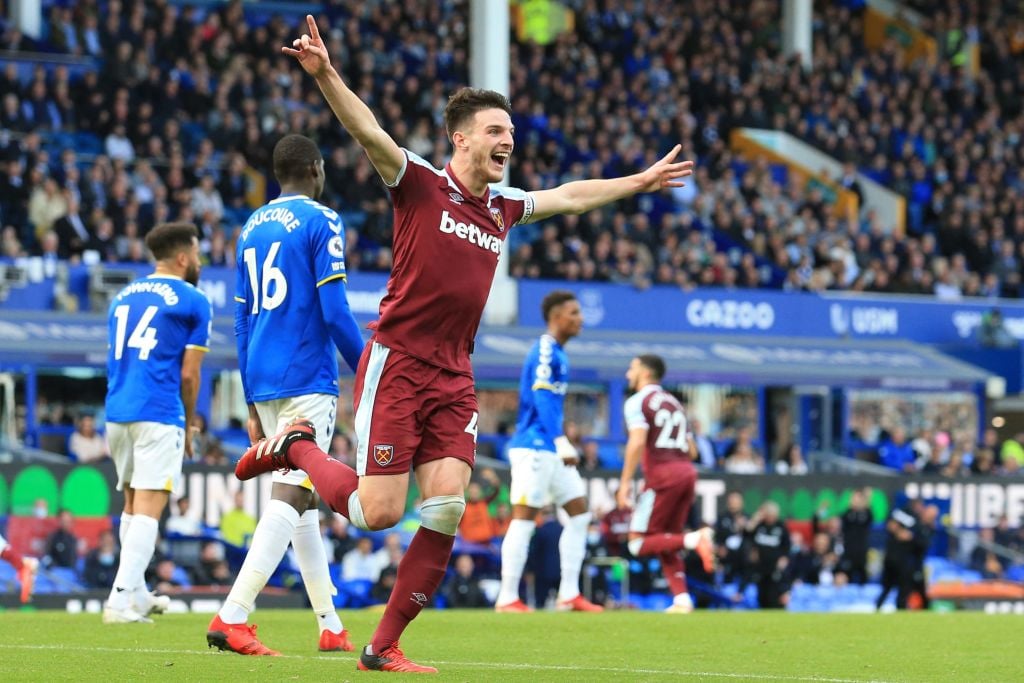 Sky Sports pundit Neville has persistently pushed for Rice to move to Man United to 'prove himself'. Indeed he was at it again on the latest Monday Night Football.
Now respected journalist Samuel has taken issue with what he feels are double standards when it comes to Neville's hawking of West Ham's prize asset to his old club Man United.
Writing in his Daily Mail column, Samuel tears Neville apart saying he is effectively championing a stealth European Super League – the proposal he was so vociferously against – with his actions.
And Samuel also questions whether Man United would even be a step up for Rice from high-flying West Ham at this moment in time.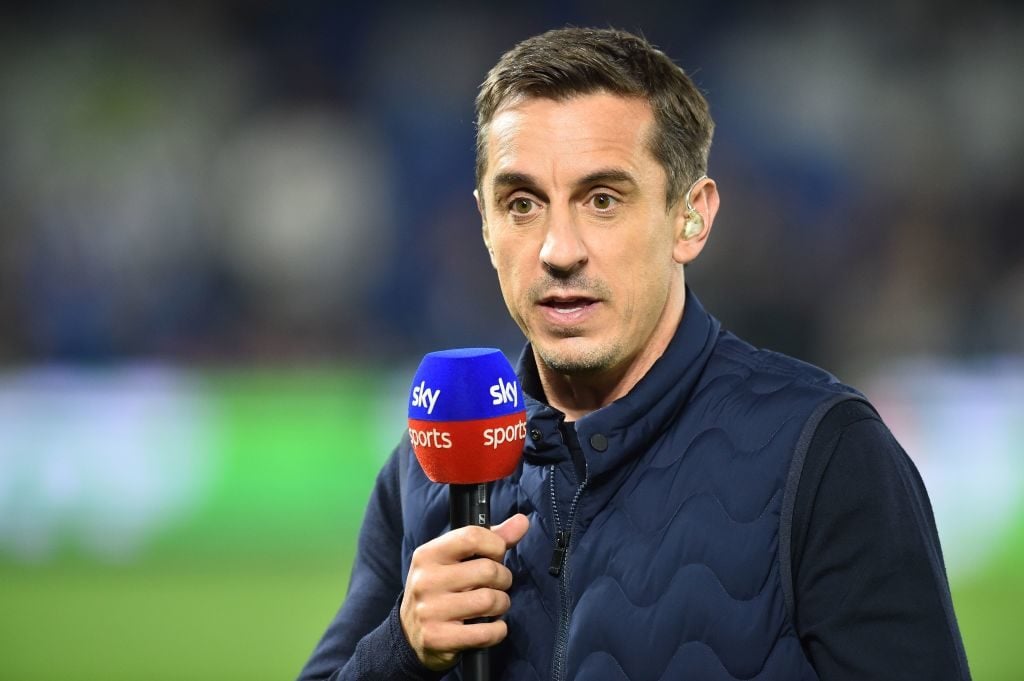 Respected journalist tears Neville apart on double standards over Man United links to West Ham star Rice
"Gary Neville opposed the Super League and made sure everyone knew it," Samuel said in his Daily Mail column. 
"What he doesn't oppose is all of the supposed lesser clubs selling their best players to Manchester United, which ultimately amounts to the same thing. 
"He was at it again this week with Declan Rice.  If Neville mentions Rice, he says he needs to go to a bigger club;  and often it's Neville's old club Manchester United.  Of course, since the end of the maximum wage, players have moved up and on. Rice would earn more money, play in bigger competitions and have a better chance of winning major trophies if he joined one of the biggest clubs. We can see the appeal. But not just any big club. 
"The logic is that Rice needs to prove himself somewhere like Manchester United, but he's already played in a European Championship final and more than held his own. Maybe it is United and Neville's mate, the manager, prove themselves first.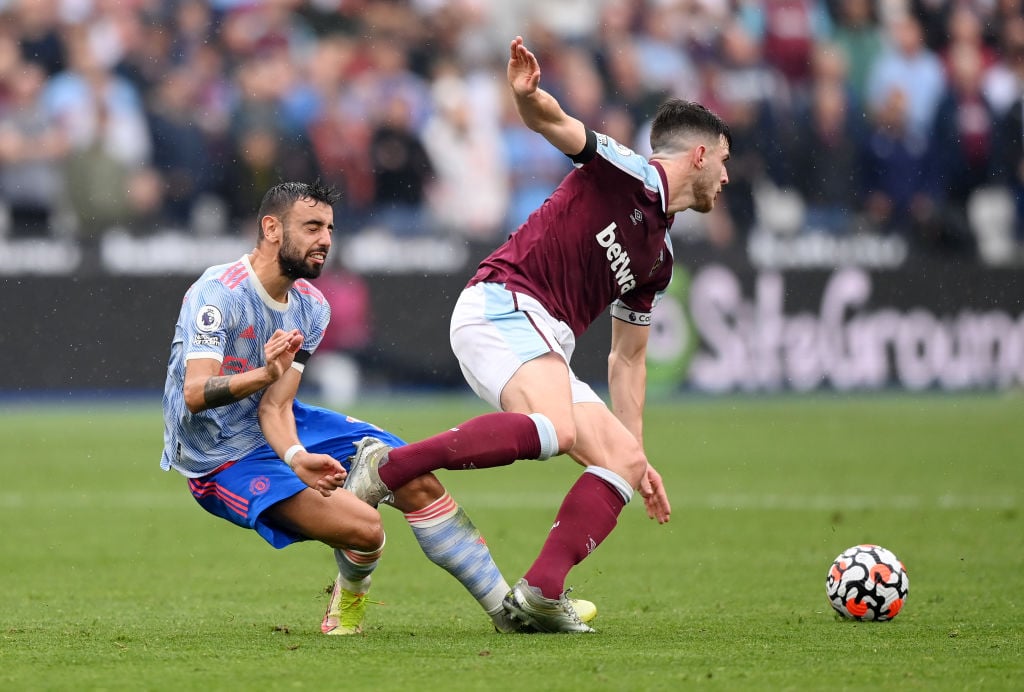 "Why would Ole Gunnar Solskjaer be good for Rice? Is he a better coach than David Moyes? There are six clubs that fancy themselves as elite in the Premier League but only three that are any good.  Manchester United are glorified Europa League with a big budget, which is where they have ended up the last two seasons… 
"Yet every week we listen to influencers on behalf of an elite cabal conducting a recruitment campaign.  They don't pretend to be unallied. A Super League by stealth is still a Super League.  If anything, the venture capitalists went about it more honestly."
Well said that man.
In the interests of fairness and balance we must point out that Samuel is a massive West Ham fan.
But he is not one who tends to have his judgement coloured by wearing claret and blue specs.
Neville is an excellent and popular football pundit. But his persistent comments on Rice – against the backdrop of bizarrely refusing to relent on touting him as being a better defender than midfielder – are quite frankly out of order.
More West Ham news:
Have something to tell us about this article?
Let us know