West Ham United are once again being heavily linked with a move for to re-sign Marko Arnautovic.
The Hammers have been linked with Arnautovic in virtually every window since he left in controversial circumstances.
The Austrian was a revelation when David Moyes converted him to a striker during his first spell at West Ham.
But the star left the Hammers on a sour note under Manuel Pellegrini, demanding a big money move to China just months after signing a bumper new deal in east London.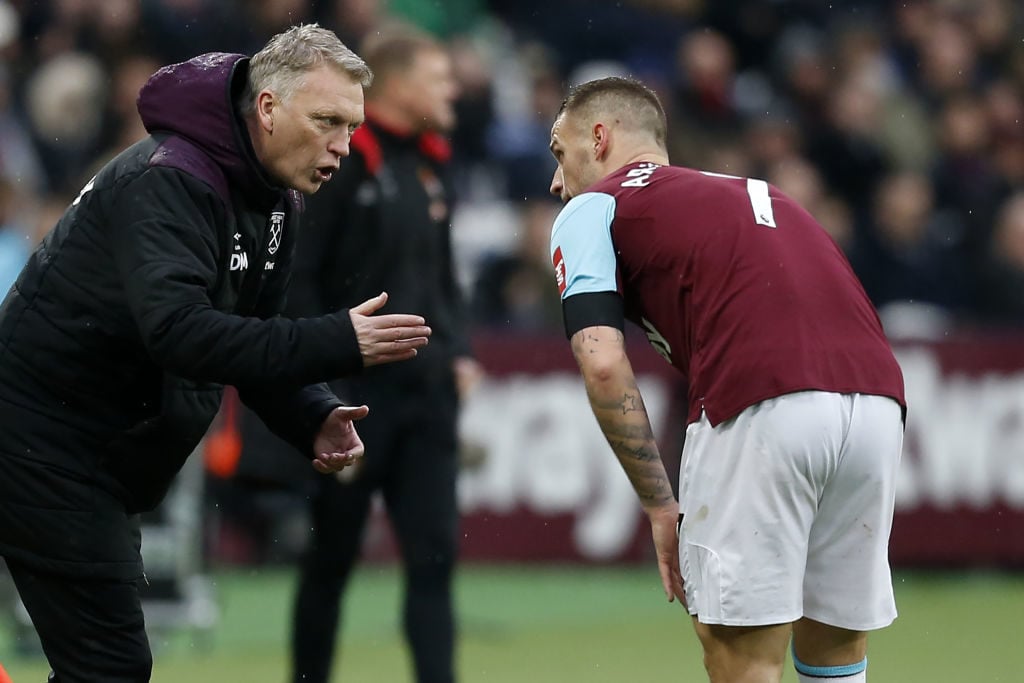 Moyes's Arnautovic admission met with mixed response and plenty of claims that ex Hammer was out of shape
Moyes recently admitted he would consider bringing Arnautovic back to West Ham this summer.
And the Scot revealed he would be getting a closer look at him over the summer as he played games for his country back in Europe.
Some West Ham fans were on board with the idea.
Others not so much. And many claimed that Arnautovic was out of shape, unfit, overweight and simply would not be up to it anymore.
That perception appears to have come from an interview Arnautovic gave back in September last year where he admitted to underestimating the Chinese Super League and leading an unhealthy lifestyle (Daily Star and Beanyman Sports).
But those rumours perpetuated on social media have proved wildly inaccurate.
Rumours prove wildly inaccurate as Arnie looks in the shape of his life ahead of Euros
That's after Arnautovic was seen in the shape of his life in and around the Austria squad ahead of the Euros.
And England side featuring West Ham stars Declan Rice and Jesse Lingard toiled to a 1-0 win over an Arnie-less Austria on Wednesday night.
But in footage of training shown on Austrian TV and by the likes of Sky Sports before kick-off – as well as Rice's social media where the Hammers midfielder referred to him as a "top, top guy" – the ex West Ham star looks lean, fit and in great shape.
It remains to be seen whether Arnautovic still has that terrific power and pace which made him such an all round threat.
But Moyes made it clear in that press conference ahead of Brighton a couple of weeks before the end of the season that he will be watching intently waiting to be impressed.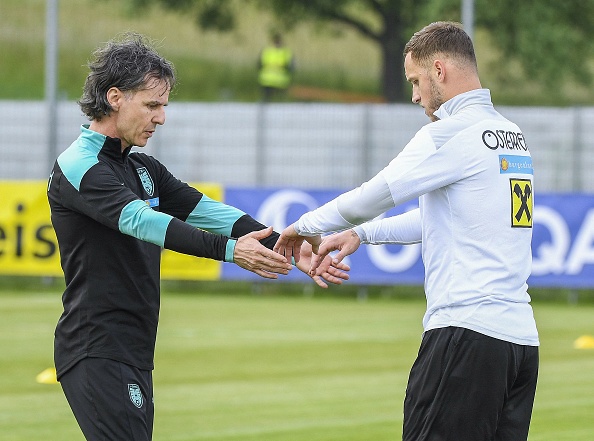 Perhaps it's no coincidence after Moyes made it clear he will be watching before making a decision on any potential return
Indeed one might be tempted to think Arnautovic is in such great shape because he has the incentive of impressing Moyes and potentially earning a move back to West Ham.
Here's a reminder what Moyes had to say on re-signing Arnautovic, now 32.
"Marko was great for me," Moyes told reporters ahead of the recent game at Brighton.
"I loved having him at the club because I liked the challenge of trying to manage him.
"He's someone who maybe wasn't easy at times but I actually quite enjoyed it. I would never rule Marko out but I'm trying to move forward. I'm trying to build towards a new team, a new West Ham.
"I'm trying not to go back if I can help it. It's not to say that I would never go there, I would do of course. We might get a chance to see how Marko plays in the Euros. I hope I do because I really like him."
Have something to tell us about this article?
Let us know