The journalist who broke the story that Declan Rice had snubbed new contract offer from West Ham over the summer has delivered an update on the situation.
Telegraph journalist Matt Law – who is an Aston Villa supporter living in Stratford reporting predominantly on Chelsea – claimed Rice rejected two new West Ham contract offers over the summer.
Law also claimed West Ham's talisman was 'unhappy' with West Ham's £100m valuation.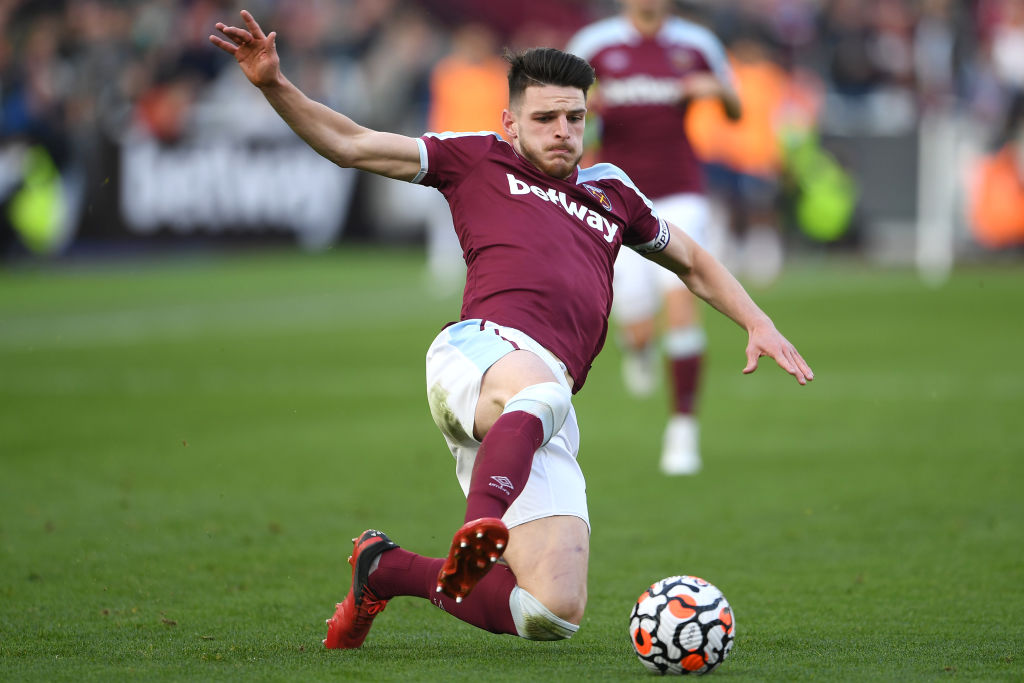 There has been an incessant stream of stories linking Rice with a move away from West Ham for years now.
West Ham fans are well used to it. But that doesn't mean we are any less sick and tired of hearing the same speculation over and over again.
One week it's Chelsea, the next week it's Manchester City. And when Man United's midfield have a bad game – which is pretty frequently right now – the inevitable Rice links emerge.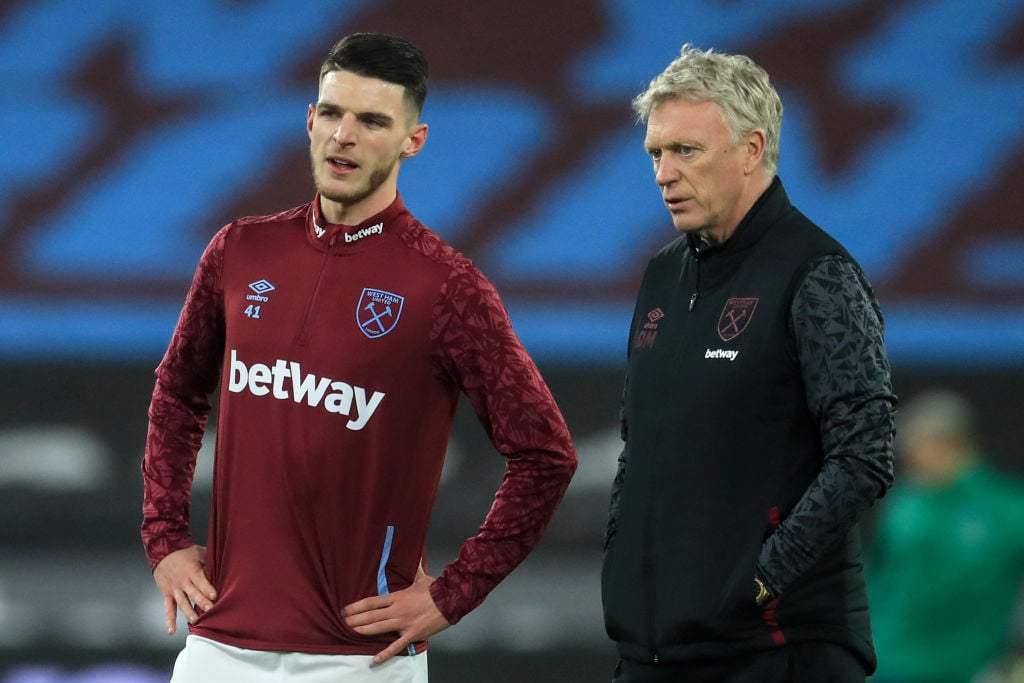 There's even a smattering of Liverpool every now and again too.
David Moyes made it clear after the transfer window closed that clubs had missed out on a £100 million bargain with Rice as his valuation of the midfielder increases with every brilliant display for West Ham and England.
It was inevitable then that when Rice spoke of his ambition to play Champions League football this week many sites conveniently omitted that he stated he wants to play it WITH West Ham.
And with West Ham going up against Rice's old club Chelsea – who discarded him and labelled him not good enough aged 14 – the subject of the Blues's interest was equally predictable.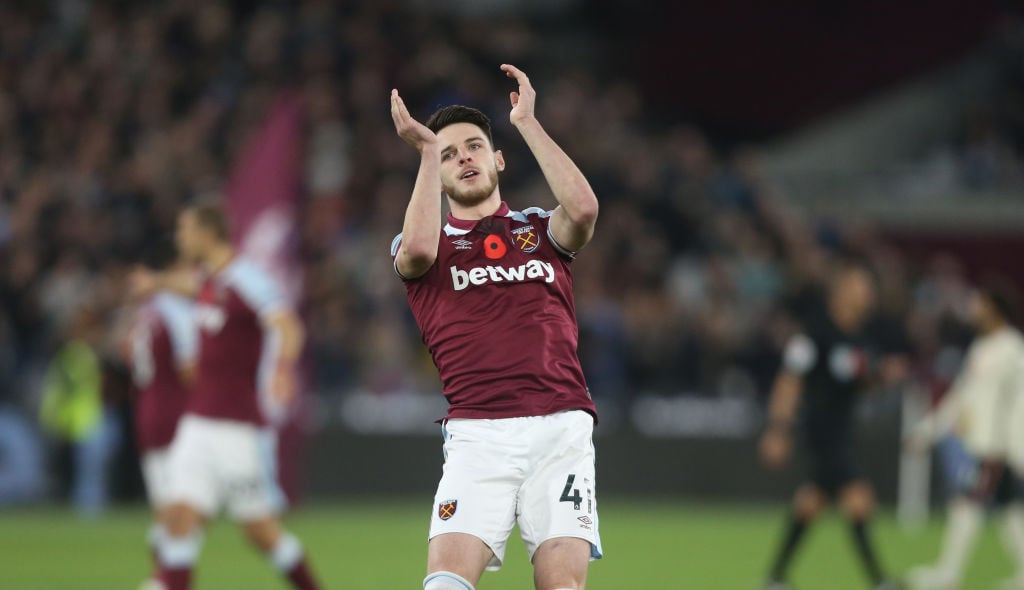 Journalist who broke Declan Rice snub story delivers West Ham contract update
Law has not disappointed, providing an "update" on Rice's contract situation in The Telegraph.
But the reality is, there is no update and it's all a bit of a non-story.
"The Hammers are yet to hold fresh talks with Rice over a new deal, despite the investment of Czech billionaire Daniel Kretinsky, and know they will face a battle to keep the England international if they cannot qualify for the Champions League," Law writes in The Telegraph.
"As first reported by Telegraph Sport in the summer, Rice turned down two offers of a new deal as he waits to see whether or not West Ham can match his ambition of playing in the Champions League and winning trophies.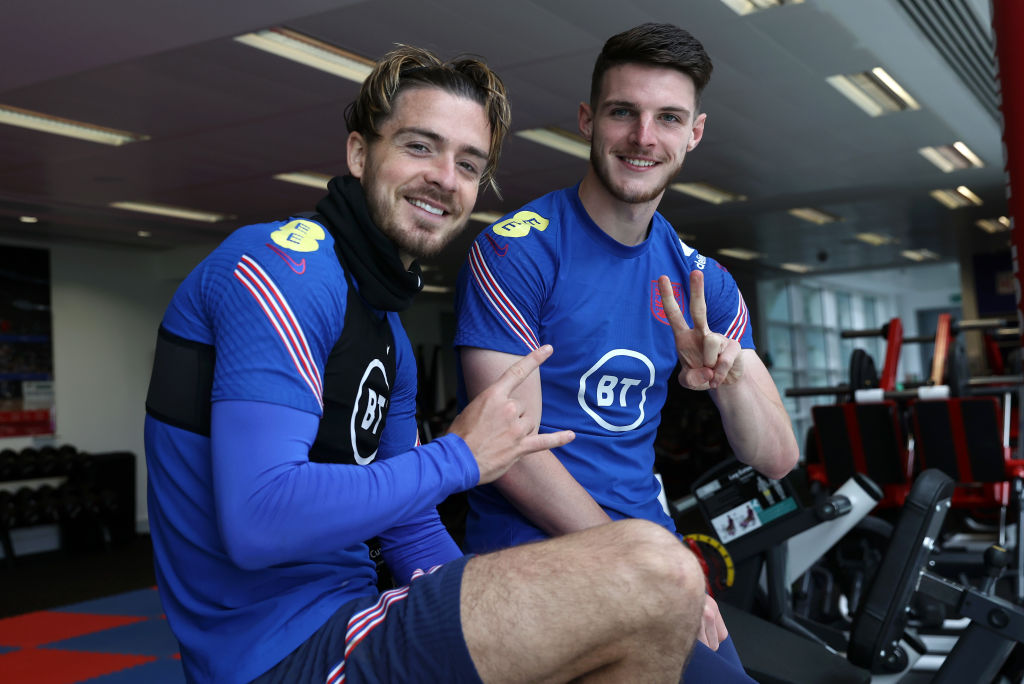 "West Ham's two offers were, unsurprisingly, nowhere near the deal worth up to £380,000-a-week that Manchester City gave Jack Grealish, when he became the first British £100m footballer, although Rice's ambition is not money-motivated… The club are willing to make him the highest-paid player in their history, but are aware that they cannot get close to the figures that Grealish earns or that Rice would be guaranteed by leaving for anywhere around £100m…
"There has since been interest from Manchester City, Manchester United and, most lately, from Germany with the 22-year-old open to the prospect of playing overseas one day."
As Law points out himself, Rice's contract has two-and-a-half years remaining on it and West Ham have the option of extending it for a further year.
More West Ham news:
Have something to tell us about this article?
Let us know