David Moyes spoke to reporters about West Ham United's 1-0 defeat to Liverpool and specifically discussed the shocking Manuel Lanzini miss.
The Hammers actually played really well against Liverpool at Anfield and were unlucky to return to the London Stadium with nothing to show for our efforts.
After going 1-0 down midway through the first half, you would have been forgiven for thinking that West Ham were in line for a right old hammering from the Reds.
That wasn't the case though. In fact, it could be argued that the Hammers actually did enough to win the game and we would have, had out finishing been a lot sharper.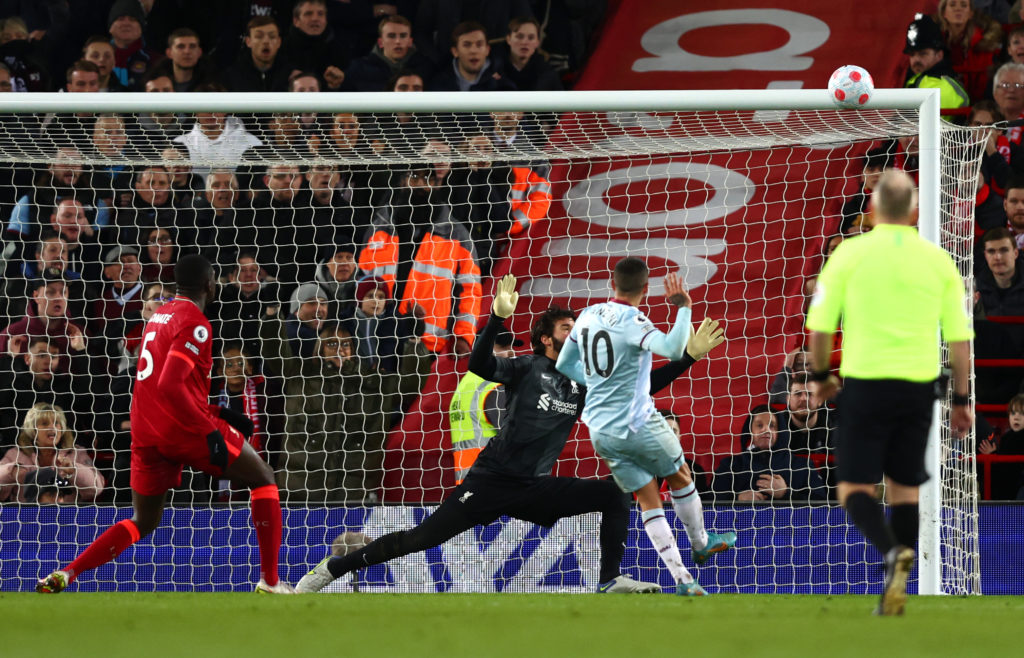 Pablo Fornals missed a superb chance late on in the first-half and the Spaniard really should have levelled the scores. It wasn't the worst miss of the game though…far from it.
Manuel Lanzini miss cost West Ham dear but Moyes's comments after it were baffling
The 29-year-old Argentinian ace actually had a great game and was one of our best performers at Anfield on the day.
He gives us so much control in the middle of the park and it he is now undoubtedly one of the first names on Moyes's West Ham team-sheet.
Manuel Lanzini produced a shocking miss with around 20 minutes left, however, when he blazed over from a few yards out.
David Moyes addressed the media after the game and responded when asked about the Manuel Lanzini miss, as quoted by Football.London: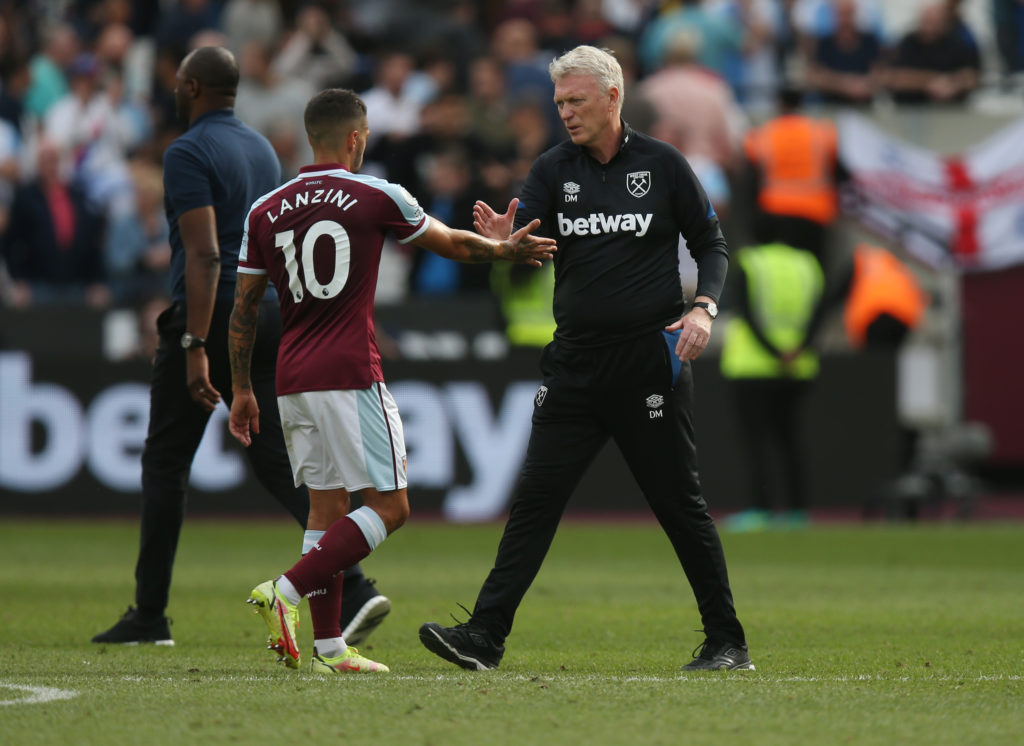 "Lanzini controls one in the box and I would never have thought he could put it over the bar, maybe that is why the centre-forwards… we mentioned in the dressing room with the staff you can buy a top goalscorer who would not work as hard as Michy Anotnio or our players and not have as good a team so trying to balance the work ethic. I think we have the work ethic and our players commitment for the team right to the end was excellent. And as well with our team, we nearly put out the same team again and I am going to keep doing that, keep playing them and if it runs aground then it runs aground."
Let's be honest here, Moyes has just opened a can of worms with those remarks hasn't he?
Firstly, Moyes cannot continue this obsession with finding a striker who is identical to Michail Antonio.
West Ham need a proven goalscorer who is a clinical finisher. Antonio works hard and makes tireless runs into the channels but we need something different. Moyes doesn't have the option to mix things up and has absolutely no Plan B.
Secondly, the comments about running the players into the ground really are embarrassing. In this day and age when player health and welfare is under high scrutiny, for Moyes to openly admit that he is ready to play his key men until they break down really is just not on at all.
The Scot had the chance to strengthen our squad in January and whilst he might not have been able to get his main targets, there were definitely players out there available who could have done a job for us.
Moyes really does come out with some baffling things sometimes. Perhaps it was because he was just frustrated at having failed to get a result against Liverpool. Sometimes speaking to reporters straight after a game isn't the easiest thing to do when your team has just lost.
The Manuel Lanzini miss was an absolute shocker. He should have buried it, of course he should have. But for Moyes to respond to that incident by making the comments that he did was totally unacceptable.
Hopefully the Hammers and Lanzini bounce back against Sevilla on Thursday. It's the biggest game in our recent history. However, the Scot's comments last night really didn't fill us with much confidence unfortunately.
Read also:
Moyes provides Jarrod Bowen injury update after West Ham ace limped off vs Liverpool
Declan Rice posts tweet after missing West Ham's game against Liverpool
This is why Antonio was screaming uncontrollably at Fabianski during defeat to Liverpool
Jurgen Klopp says one West Ham ace 'surprised' Liverpool players
Have something to tell us about this article?
Let us know