Jarrod Bowen suffered a nasty looking injury during West Ham United's defeat to Liverpool at Anfield today.
The 25-year-old attacker has been absolutely crucial for the Hammers this season.
Read also: Declan Rice posts tweet after missing West Ham's game against Liverpool
Bowen has reached another level entirely and is well in contention for a call-up to the England squad later this month.
The powerful, hard-working forward has bagged 12 goals and 11 assists in all competitions so far this season.
David Moyes has been delighted with the former Hull City ace's efforts this season and rightly so. He is a hugely popular figure at the London Stadium and just seems to get better and better with every week that passes.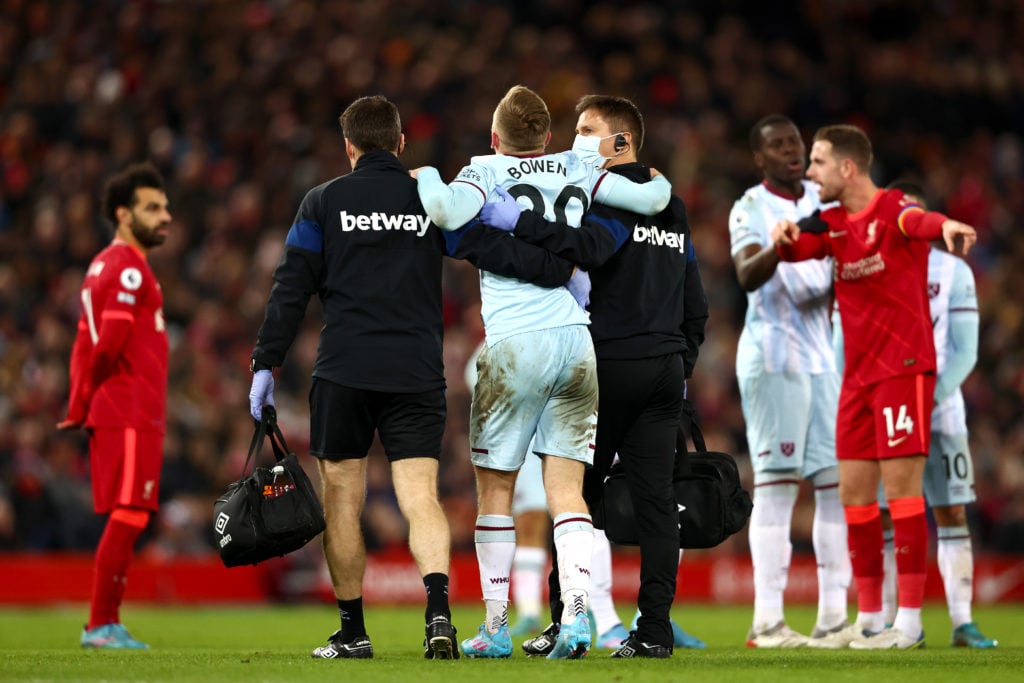 When Bowen went off with an injury against Liverpool today though, everyone involved with West Ham feared the worst…
Jarrod Bowen injury update provided by David Moyes
The 25-year-old had to be helped by two members of the Hammers medical team just to get off the pitch.
The thought of losing Bowen for a sustained period of time is a really worrying one, such is his importance to this West Ham team.
David Moyes spoke to reporters after the game and provided an injury update on Jarrod Bowen, as quoted by Football.London: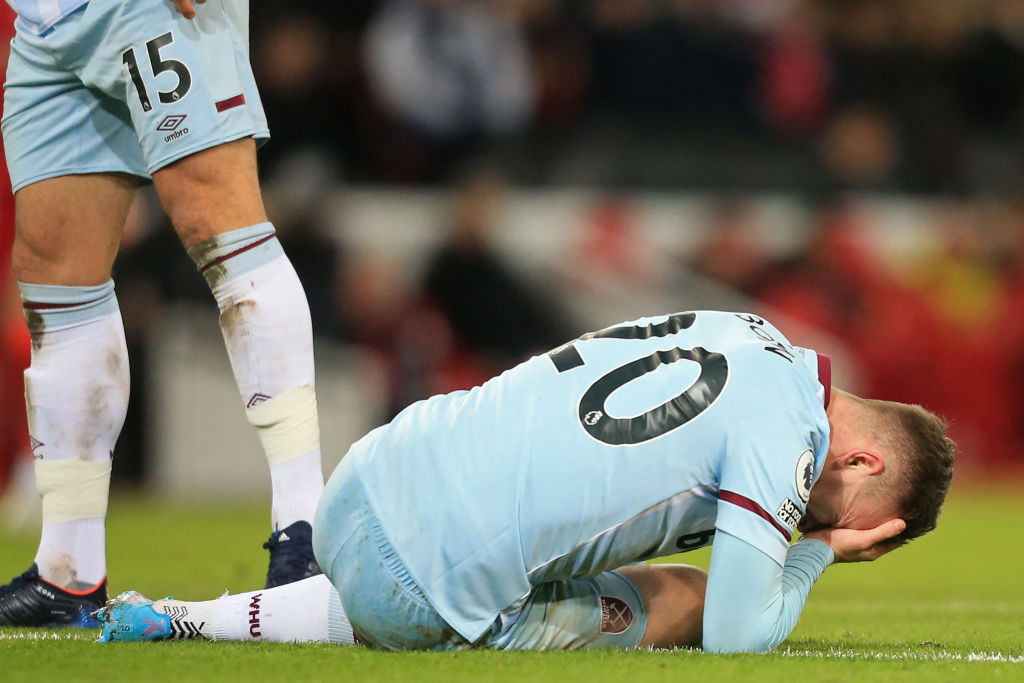 "It looks like something in his heel it happened in the tackle with Robertson and then he ran back to the edge of the box and then went down. I was hoping it would not be too bad but we have to wait and check to see what it is. It is not an obvious looking injury to me at the moment."
So we're none the wiser really are we. From what Moyes said though, it seems as though it could be an Achilles injury for Bowen and that really would be a disaster.
However, West Ham proved today that we can cope without Declan Rice, so there's no reason why we won't be able to do the same without Jarrod Bowen.
Onwards an upwards eh.
Thursday night in Seville will be one of the best and most important in our recent history. And if we play like we did today at Anfield, we shouldn't have any problems against the Spaniards.
Read also:
Atalanta chief has just made a quite stunning West Ham Europa League claim
Report: West Ham want to sign £8.3m Bayern Munich ace with 12 goals, 6 assists this term
29-year-old was sensational against Wolves and proved how vital he is to West Ham
Brilliant post-Wolves video proves exactly why we must back Moyes to sign the right players
Related Topics
Have something to tell us about this article?
Let us know