Hammers boss David Moyes has made a huge admission to Alan Shearer over the future of West Ham star Declan Rice.
London Player of the Year and West Ham talisman Rice has been incessantly linked with a move away.
The midfield ace has been linked with a plethora of clubs including Chelsea, Man United, Man City, Liverpool and Real Madrid.
And it seems the speculation intensifies everytime there is an international break.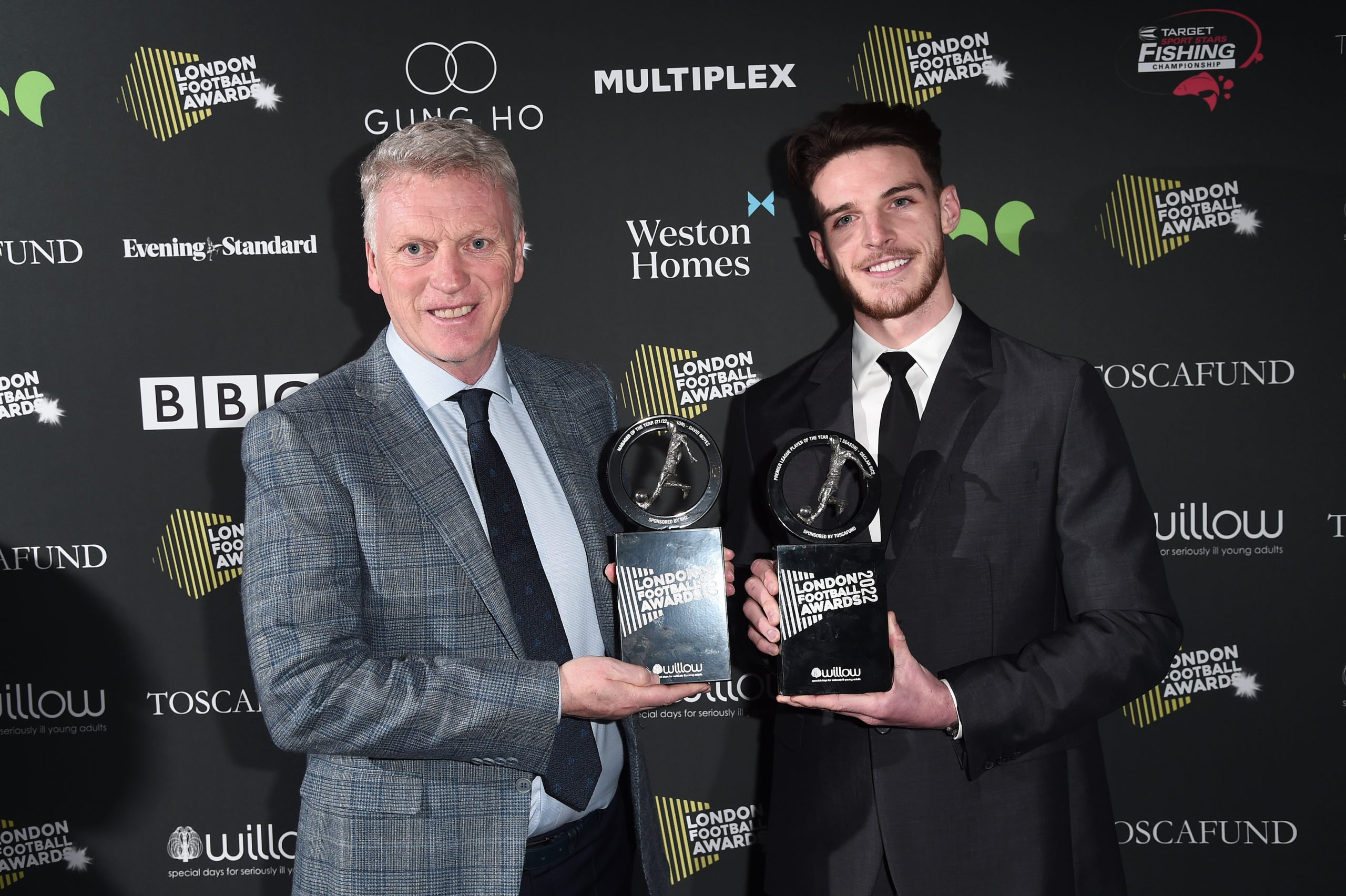 Given the dearth of club news during such breaks we'll leave you to do the maths on that one.
Regardless of the obvious media drive for Rice to leave West Ham, it cannot be denied that the Hammers ace himself has made it quite obvious his long-term future will be elsewhere.
In a recent interview with Gary Neville for The Overlap, Rice made it clear he wants to be competing for and to win all the top trophies.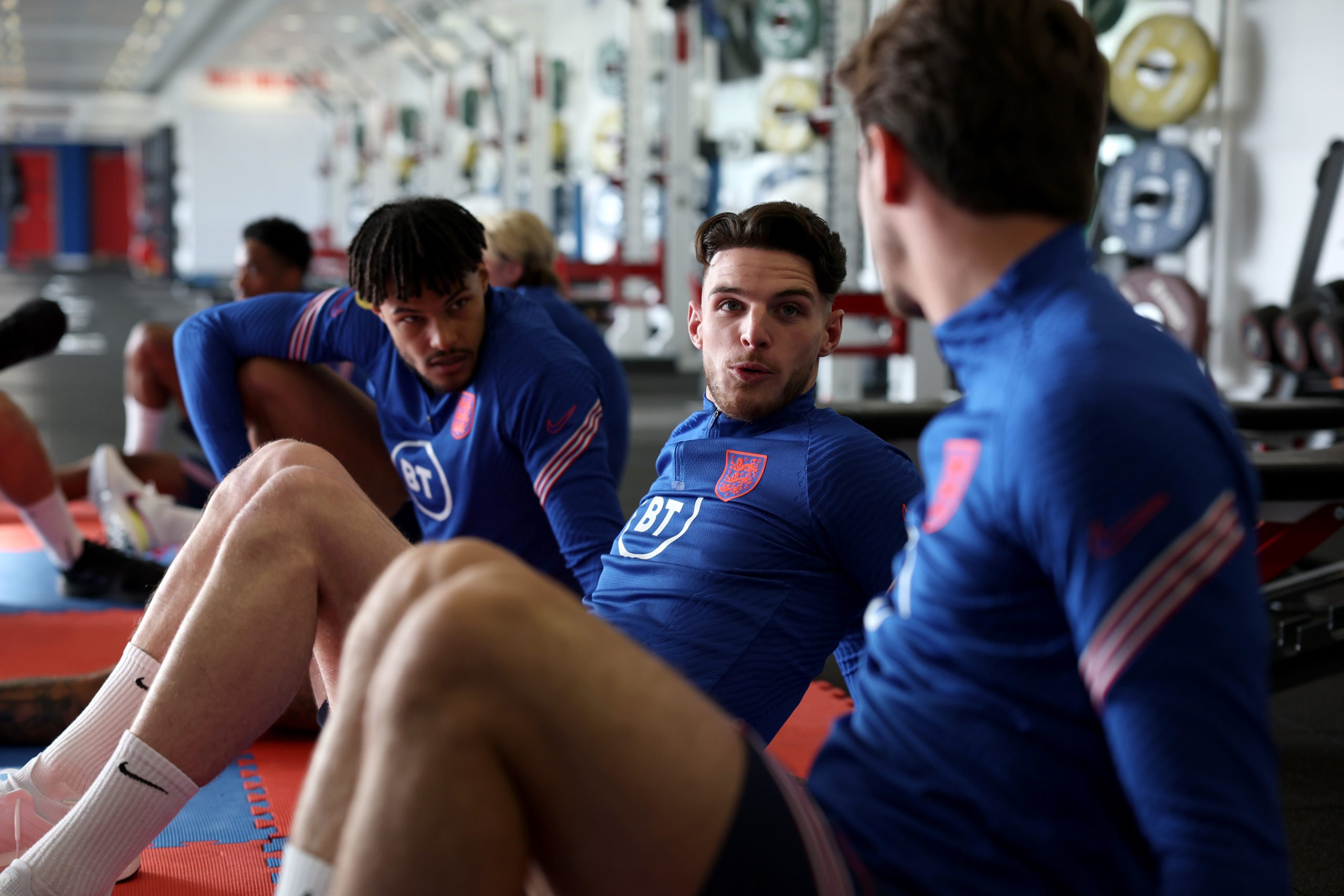 Rice also appeared to draw a clear line in the sand over his future in a recent interview with The Evening Standard.
He described his need for Champions League football and silverware as "urgent".
Even the most optimistic of Hammers fans accept Rice's long-term career will not be with them. Although some live in hope that Rice may stay if the club can somehow secure Champions League football by winning the Europa League.
Like clockwork the latest Rice rumours hit the headlines this week when The Daily Mail claimed West Ham will demand £150m for their star man after accepting he will not sign a new deal.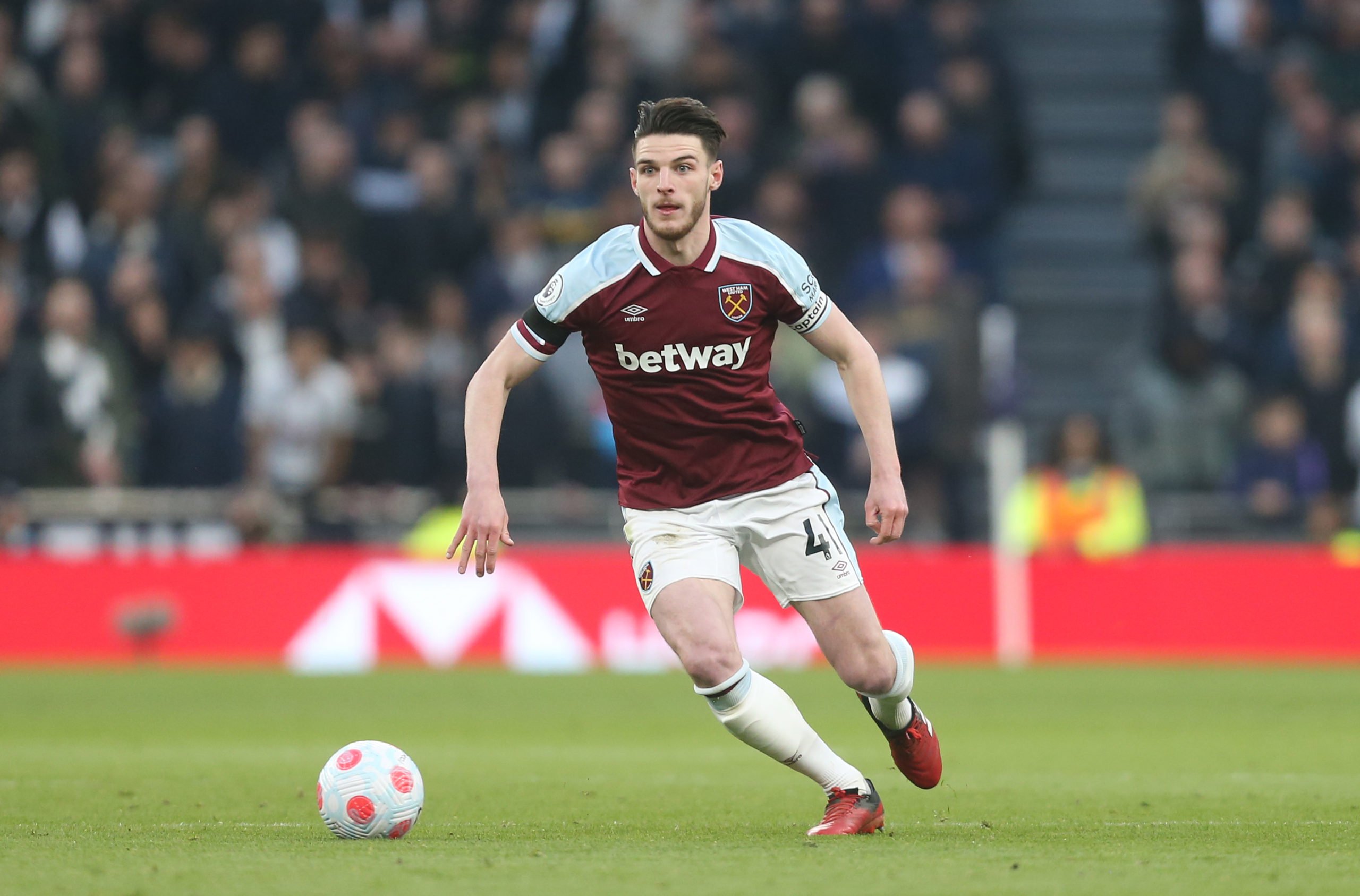 "West Ham will demand a record transfer fee of £150million as they prepare to sell England midfielder Declan Rice this summer," The Daily Mail claims.
"The London club have fought a losing battle trying to persuade Rice to sign a new contract and privately accept they will have to cash in at the end of the season.
"But manager David Moyes and the West Ham board are determined not to sell at anything less than £150m. That is £50m more than Manchester City paid Aston Villa for Jack Grealish when they broke the British record last summer."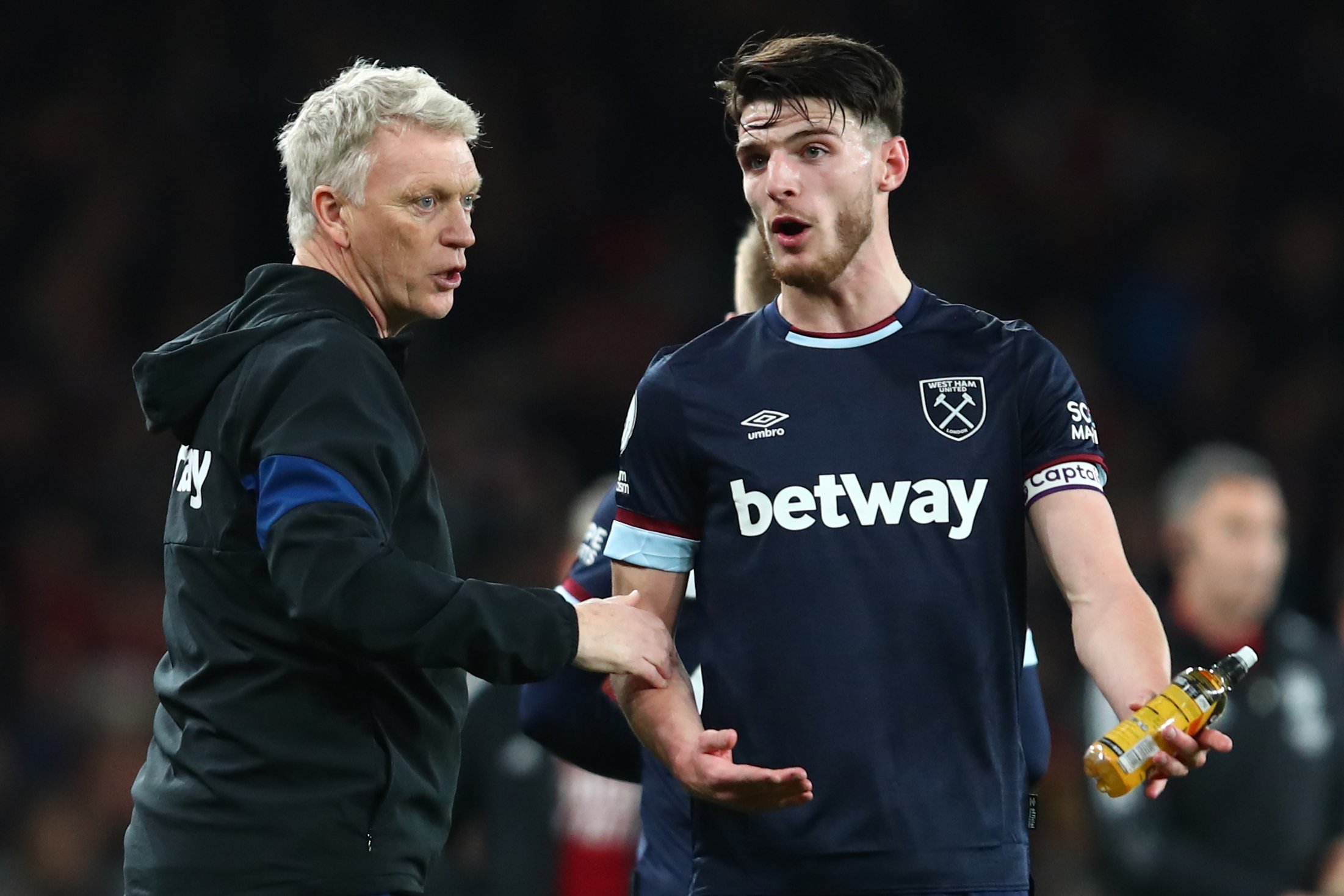 Now Moyes has made a huge admission to Alan Shearer over the future of West Ham star Rice in an interview for The Athletic.
Speaking to Shearer in the wide-ranging Athletic interview, the Scot concedes that West Ham will have to start winning trophies to keep Rice at the London Stadium.
"Probably we do, yeah (need to win trophies to keep Rice at West Ham)," Moyes told Shearer for The Athletic.
"So we've got to keep driving it on. I have to keep driving and demanding that we keep moving on and being positive in our outlook of where we're going to be…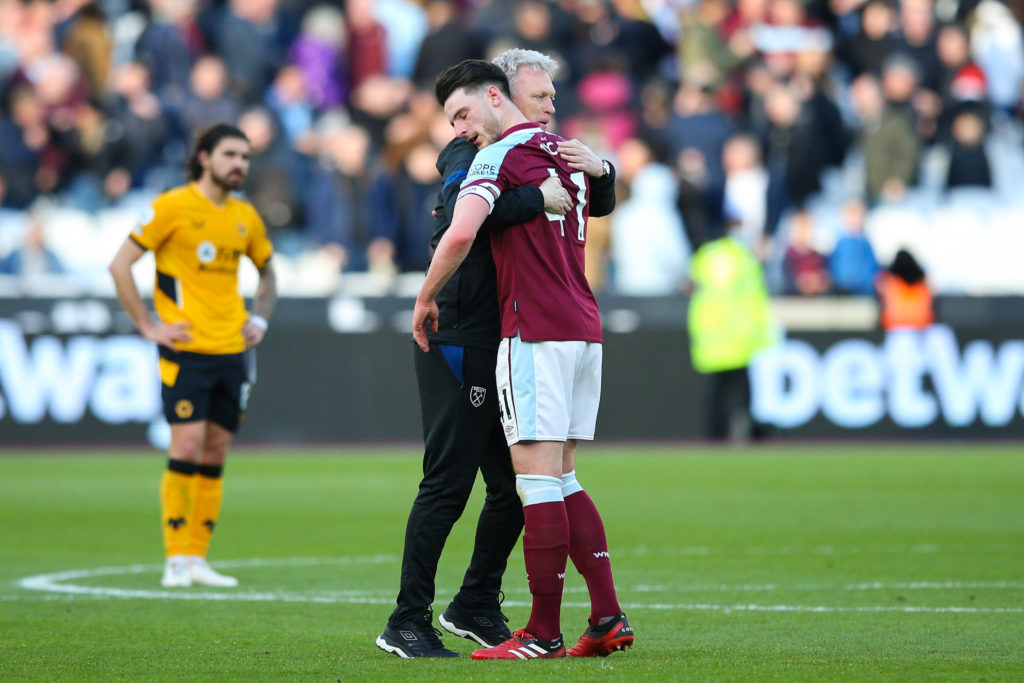 "But the good thing is that we've got him for another three and a half years on his contract (until June 2024 with the option of an additional year), so we're not under pressure from that.
"We would love him to stay, he's so important to us, but like everything else we have to show that we can do it as well at West Ham."
If that is the case then what better way to start than Rice helping West Ham lift the Europa League trophy which will in turn be rewarded with a place in next season's Champions League.
We can but dream.
More West Ham news
Related Topics
Have something to tell us about this article?
Let us know