West Ham star Tomas Soucek could be set for a rebirth in the absence of suspended talisman Declan Rice when the Hammers face Watford.
And it could give David Moyes a problem.
This season so far Soucek has been a shadow of the player West Ham fans fell in love with over the last two years.
And there is an uncomfortable truth about the big Czech Hammer of the Year's loss of form, which is directly linked to Rice.
Don't take our word for it. West Ham's honest as the day is long boss, Moyes, has admitted as much himself.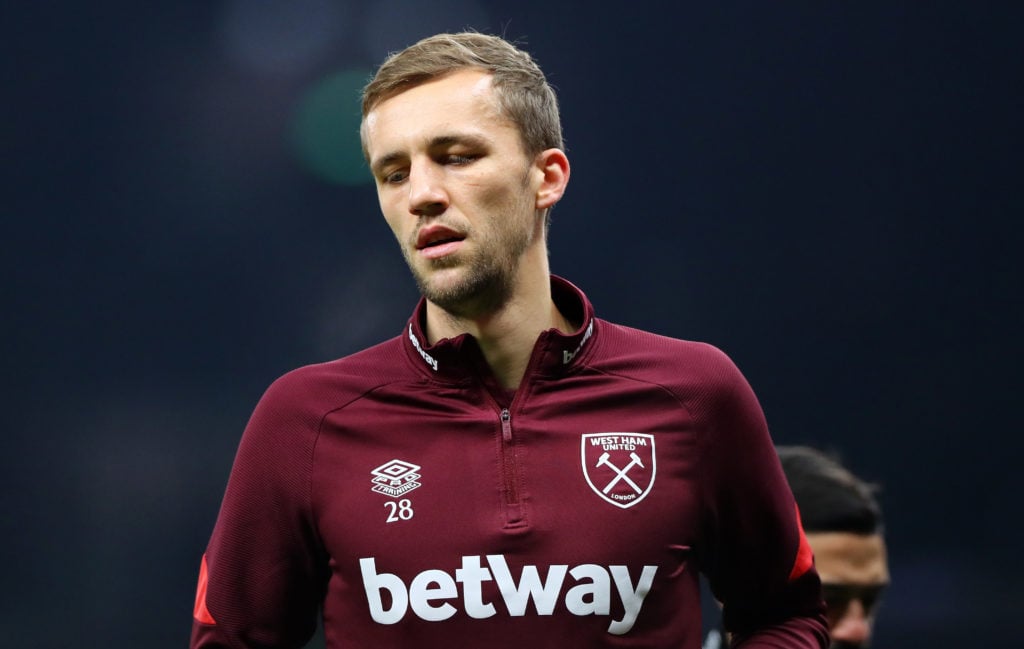 The Scot has conceded on more than one occasion this season that Soucek's game is suffering as a result of his change in tactics to allow Rice the freedom to play a more box-to-box role.
Firstly let us state Rice is clearly a generational talent and comfortably West Ham's best individual player and most valuable asset.
But that does not mean to say his new role, which sees him rampaging all over the pitch in an attempt to emulate a modern day Steven Gerrard, is helping make West Ham a better team.
If anything it could be argued the opposite is true this season.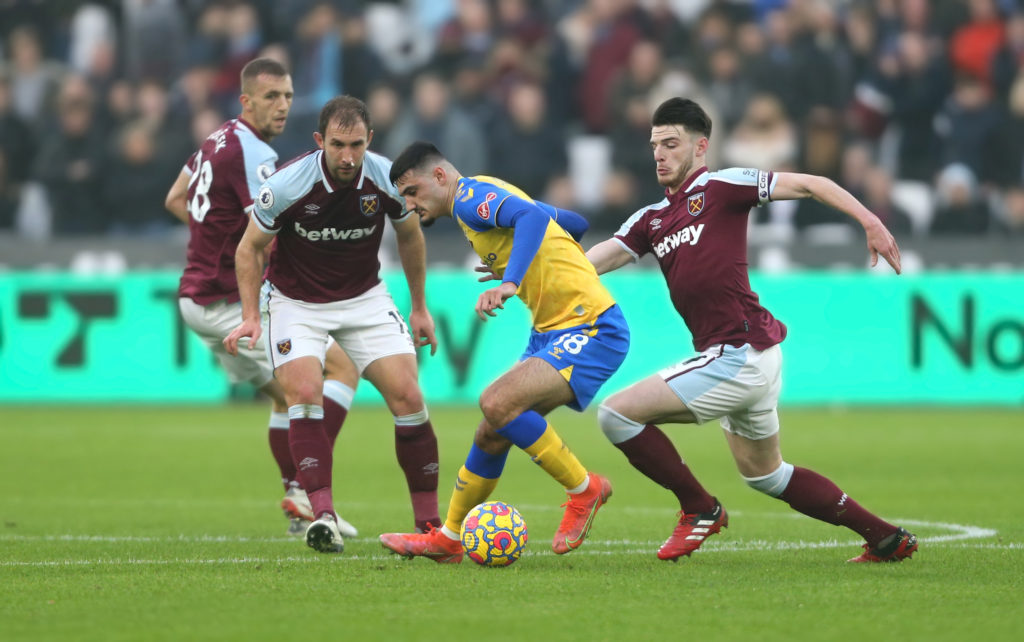 Rice has caught the eye more than ever this season. But he simply has not been getting the assists and goals to warrant the dramatic change in the dynamic between him and Soucek.
Last season Rice and Soucek were like a kinematic pair. The understanding between them was second to none in the Premier League. They always stayed connected almost by an invisible rope, making West Ham one of the best defensive and counter attacking teams around.
Now, with Rice here, there and everywhere Soucek has been left brutally exposed. It would be worth it if Rice was getting the assists and goals like a Gerrard. But, right now at least, he isn't.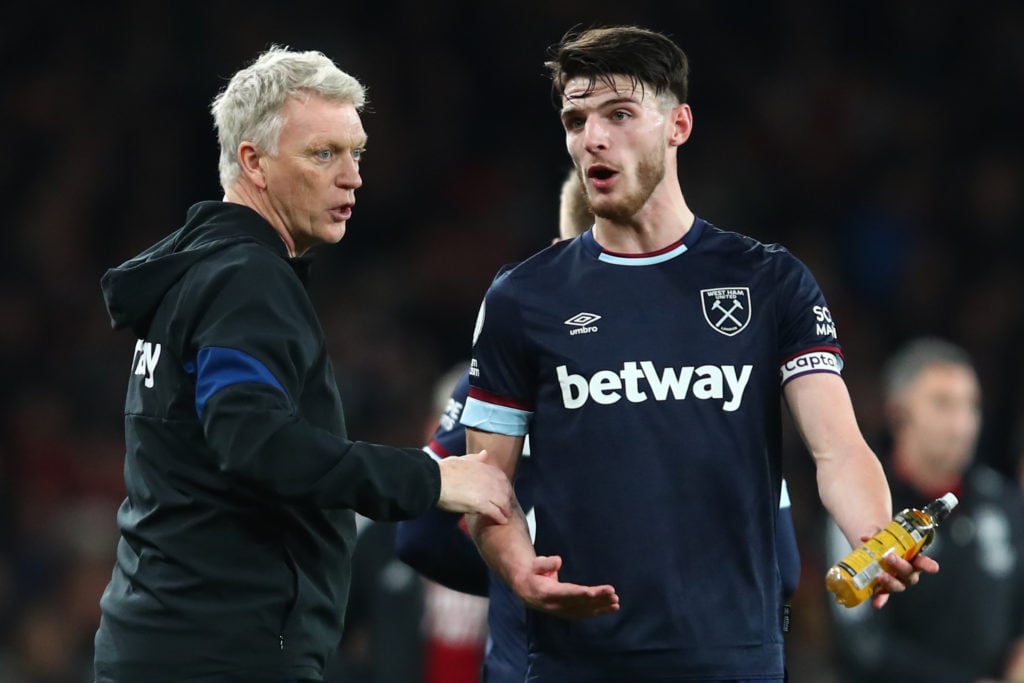 He looks great, marauding around the pitch taking on all comers. But is it benefiting West Ham? As a team? Debateable.
At first, many West Ham fans were adamant Soucek was simply tired. But there is more to it than that. Soucek has looked like a fish out of water at times.
Rice is clearly more than capable of adding goals and assists to his game. He has the ability, agility and talent to become a player in the Gerrard mould.
And maybe West Ham fans will have to accept the side will suffer in the interim until it all clicks into place.
But as the old saying goes "don't fix what isn't broken".
There is – statistically and visibly – a clear disparity between how the new Rice role is benefitting West Ham and what it is taking away from Moyes's side.
Rice was West Ham's key defensive anchor and his desire to push forward is becoming a big issue. Rice was absolutely pivotal in that defensive role as he has the power, speed and mobility to do the work of two players in there.
He still does that but after bursting forward often leaves Soucek on his own in the middle.
Rice would break the press and springs counter attacks like no other defensive midfielder in the Premier League.
Conversely Soucek is a good defensive midfielder. But his natural game is to be a box-to-box man. He picks up the ball, feeds it wide or forward and then continues his runs – often perfectly timed – to get up and support the attacks.
He is nowhere near as good as Rice on the deck defensively.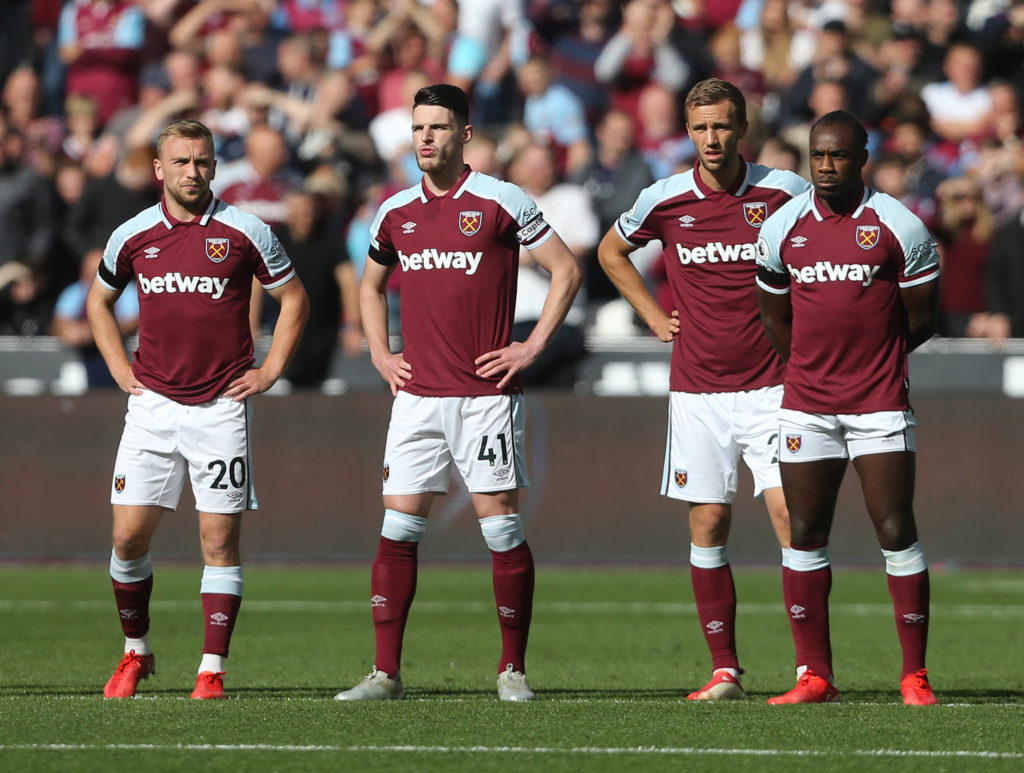 But – as he proved last season – Soucek is streets ahead of his midfield partner at the other end of the pitch. And goals win games.
Soucek was West Ham's Hammer of the Year last season for a reason. He was the team's most important and influential player. As a fan if you couldn't see that for yourself the stats were there to prove it.
He set a new top flight record for aerial duels won, a new top flight record for distance covered.
Soucek stopped goodness knows how many goals with defensive headers and blocks, scored 10 Premier League goals and laid on one assist. This season, nearing the halfway stage he has just two goals.
Soucek was also in the top 10 Premier League players statistically last season. Only Dimitri Payet, Scott Parker and Paolo Di Canio have managed that in West Ham's Premier League history.
This season Soucek looks castrated.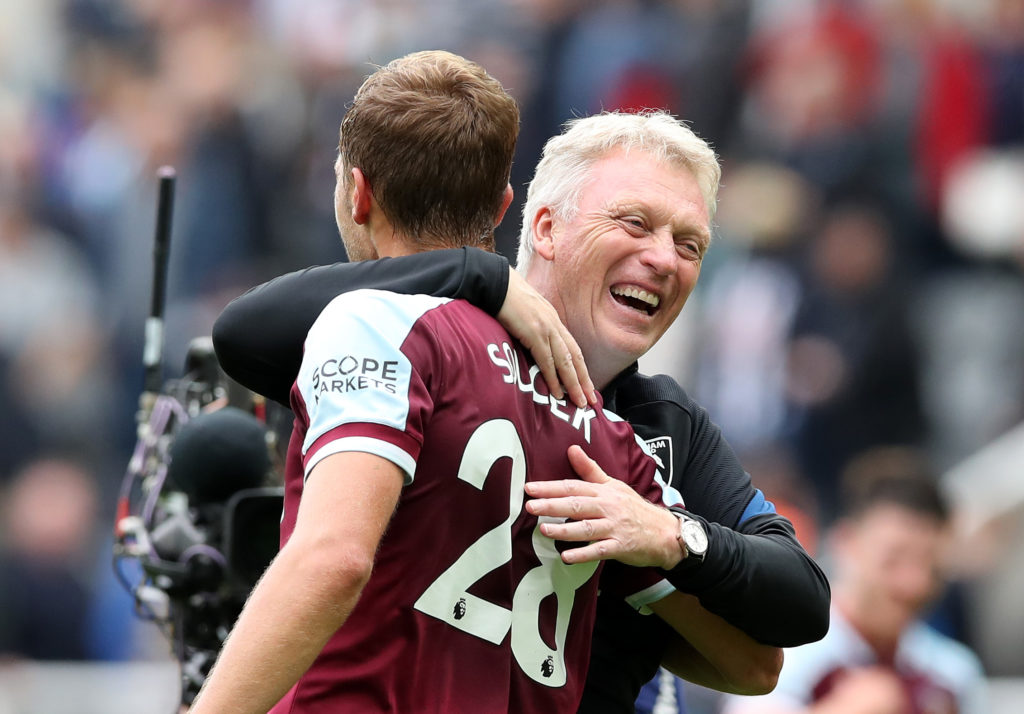 West Ham star Tomas Soucek set for rebirth in the absence of Declan Rice at Watford and it could give David Moyes a problem?
It has felt like an exercise to keep Rice happy. Perhaps even to help persuade him to sign a new deal by showing the England star that West Ham will give him the freedom other – reportedly interested elite clubs – almost certainly would not.
If that is the case and it achieves its aim then of course it would all have been worth it, even if – at the moment – it is difficult to argue West Ham are a better side for it.
Who knows they may well grow to be, but there is an undercurrent which feels like it is being done to prove to other clubs that Rice is worth the £100 million plus price tag West Ham have put on his head.
Well with Rice suspended for the increasingly important trip to face relegation threatened Watford, West Ham may well see the rebirth of Soucek.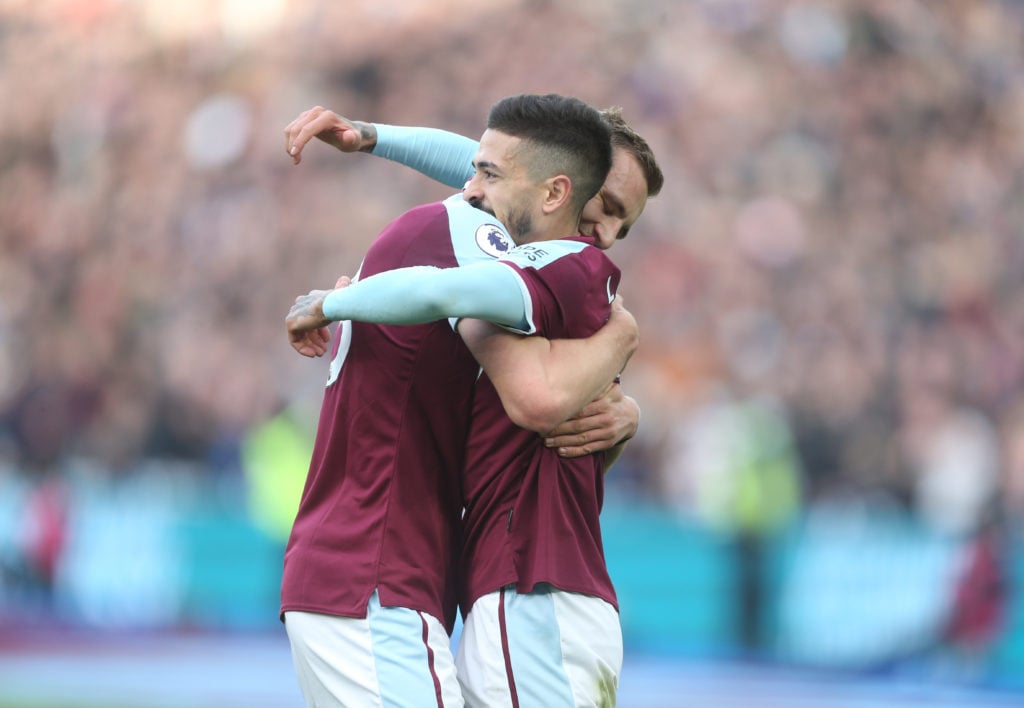 With Manuel Lanzini looking nailed on to be used in a deeper role by Moyes, Soucek will be allowed to play his natural game.
That is bad news for Watford. But it could also give Moyes a headache if – without Rice – more Hammers fans suddenly start seeing the light.
This is not suggesting, in any way, for one moment that West Ham could be a better side without Rice. Not a chance. But an observation instead that perhaps Rice 2.0 is simply not compatible with Soucek like the original.
In many ways this is a situation born of West Ham and Rice's almost tandem meteoric rise.
Moyes is the man who has to somehow fix it.
More West Ham news:
Related Topics
Have something to tell us about this article?
Let us know