West Ham United star Michail Antonio has opened up a can of worms with comments on David Moyes' tactics.
There is no hiding the fact it has been a poor start to the season in the Premier League for West Ham.
West Ham have had a difficult start to the new campaign with just one win to their names from the opening six games.
The Hammers sit in the bottom three of the fledgling Premier League table with four points.
That does not tell the full story, far from it.
After a big summer rebuild at West Ham this always threatened to be a period of transition. Eight new signings arrived in the summer window with 10 departures from last season's squad.
With that kind of overhaul it was always going to take time for West Ham to gel.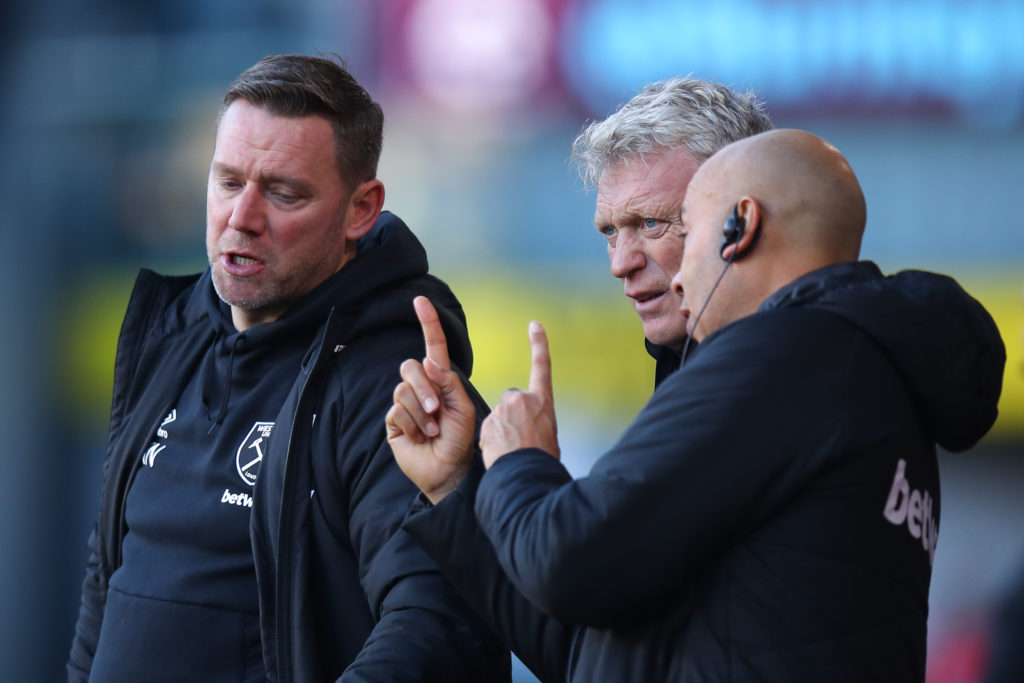 The reality is West Ham have played defending champions Man City and another two of the predicted top four or five.
By rights Moyes' boys should have won at Nottingham Forest and picked up a point at Chelsea. There is even an argument to say the Hammers should have had all three points against Spurs too.
Those extra six points would see West Ham sitting pretty in sixth right now.
But they aren't and Moyes knows better than anyone points and results are the only thing that will alleviate some of the slight pressure that is building from a notoriously bloodthirsty football media.
West Ham's manager has called for patience and trust on several occasions in recent weeks.
But many Hammers observers have noted this poor form is nothing new. West Ham's form fell off a cliff in the Premier League at the turn of the year and Moyes has been desperately trying to claw it back ever since.
There is currently a divide emerging among sections of the club's support over the Scot's tactics.
That divide was excellently dissected on the Claret and Booze Daily Ramble YouTube channel.
West Ham are the only team in the top flight yet to score a first half goal.
And many Hammers fans feel Moyes sets up the side far too negatively and cautiously.
Moyes has always been a risk averse manager. And that has served West Ham extremely well over the last two and a half years.
Other fans feel Moyes, for what he has done, is beyond reproach and must be given time to prove he can adjust his tactics to enable the likes of Gianluca Scamacca and Lucas Paqueta – who played more like a defensive midfielder at Chelsea – to thrive.
But with a throng of better quality players, expectations over West Ham's approach to games and style of play have, understandably, risen.
So West Ham star Michail Antonio has opened up a can of worms with comments on Moyes' tactics.
Speaking in a recent Footballer's Football Podcast, which he co-hosts with Newcastle striker Callum Wilson, Antonio was discussing Moyes' tactics and approach to games.
And he confirmed the manager effectively sets up to effectively go for games during a small window in the second half.
"That's one thing with our gaffer, literally, he loses his mind (over keeping it tight) – when we concede one he's like 'you do not concede two within 10 minutes," Antonio said about Moyes' tactics on The Footballer's Football Podcast when explaining why West Ham will rarely, if ever, be on the end of a thumping.
"You've got to make sure you work from your shape and then you go for it. The only time you can actually really go for it (under Moyes)? Last 10 minutes.
"Last 10 minutes of a match you can probably go for it and try and get something if it's 1-0. But before that, if it's one goal, you can get that one goal from anything, it could be like a corner, a throw-in, they could score an own goal, anything can happen when it's 1-0.
"Just try not to concede two. Concede two, do not make it three… just try and shut up shop so it (the game) doesn't run away."
Antonio's comments were in praise of Moyes. But they do add weight to the fans who argue the manager's tactics are too negative for their taste.
Many would of course argue they are perfectly sensible tactics and Moyes is spot on.
Others would say West Ham must start being more pro-active and taking the game to the opposition if they want to continue to progress, or at least maintain their top six challenge in the coming years.
The debate will, no doubt, continue. Especially if West Ham continue to struggle for results.
MORE WEST HAM NEWS
Have something to tell us about this article?
Let us know